5 Must Have Festival Gadgets this Summer 2015
1. Canford Watch – Worlds Toughest Timepiece

Elliot Browns military style Canford watch is one tough piece of engineering.
This festival-proof timepiece has undergone the harshest of rigorous scientific tests in climates more akin to the arctic than the Womad mud we've had this year.
It's been dropped from 20 floor balconies, strapped to a bar and used for chin-ups, buried under the water for 6 months and frozen solid, thawed and frozen again repeatedly.
At £325 you're not going to want to lose this puppy in a hurry, so best left on and taken off and cleaned after festival shenanigans if muddied or crusted in crepes.
2. New Hardcore Strength Bluetooth Speaker by Monster Audio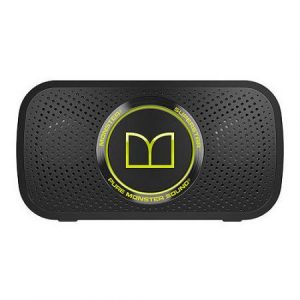 This portable black waterproofed rubber cased bluetooth speaker is perfect for festival terrain.
In fact you can even lie it on its back and let it float in the pool at home for ultimate relaxation hour.
Upwardly firing, the sound quality for this £125 speaker is argued to be sensational, with a rich beefy drum and bass texture you might have to tone it down if your four walls are just canvas.
£90 monsteraudio.com
3. Aquapac Dry Phone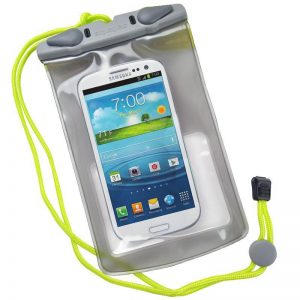 Getting your hands on a seriously decent waterproof sheathing for your expensive smart phone is a must for British weather, and Aquapac's Dry Phone will guarantee complete dryness as well as a classy looking protective covering allowing you to still operate your touch screen even through the mud, crud and festival waste.
£25 aquapac.net
4. Brunton's Heated Camping Chair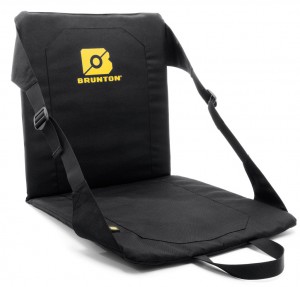 You're not exactly glamping – glamour camping – but a warm seat will keep your backside nice and toasty while others are forced to succumb to the field damp.
Charged by USB, it also has a strong back support will keep you cosy warm when its too wet outside to get a fire going.
$75 brunton.com
5. AKU Slope GTX Dancing Boot by Lockwoods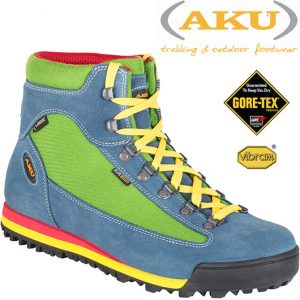 In at £165, these funky designed hiking boots are perfect for the festival hipster, with breathable construction and Vibram sole, the AKU Slope GTX hiking boot with 30 years technology are well worth getting your hands on for ultimate originality and extraordinary comfort.
£165 lockwoods.com