Fleshlight Quickshot – New from FleshLight
VISIT FLESHLIGHT QUICKSHOT TODAY!
WARNING: Video's of Quickshot in action below contain explicit material
Introducing the new Fleshlight Quickshot, featuring the same revolutionary technology, only more compact and easier to clean up!

Available in two colors – the clear Quickshot Vantage and the black Quickshot Boost – the Fleshlight Quickshot is made with two open ends for boys who don't like to clean up their toys.

For only $43.95, roughly $30 cheaper than the Fleshlight Pink Lady and the Fleshlight Go, it matches the same service as the "lady stamina training unit", which when released really did take it up a notch.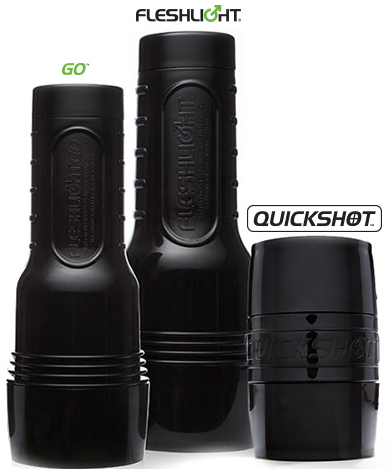 Quickshot rundown:
Designed for maximum pleasure with or without your partner

Created for a new intensely satisfying experience

Non-anatomical

Easy to clean

Open-ended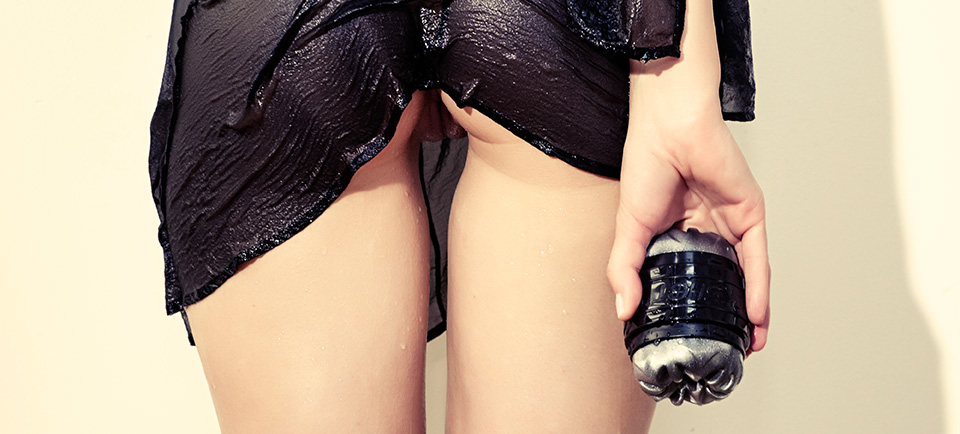 For $29 more the Quickshot comes in both the Vantage or the Boost "combo pack" which essentially includes a bottle of Fleshlube water lubricant and their very own Fleshwash so as to keep your men's pleasure toy clean and fresh.
As you're probably aware, this company offers discreet shipping and is argued to provide genuine outstanding relief from their patented men's pleasure designs.
One of the advantages of the Quickshot is that it gives your bell-end some space as the glands at the end of the penis can become overly sensitive using the all in one Fleshlight in the case, so this seems to solve the whole "it's too sensitive to keep pumping" issue.
The ice clear sleeve of the Vantage will become a little stickier as in the case of the Fleshlight Ice as this is the inevitable result of having no color in the material, however the advantage is, is that you can see what's going on.
The Boost comes with a black case and a metallic silver sleeve, with an almost identical feel to the pink sleeves but with a hint of a different shinier texture and coated with powder.
Measurements:
The inside diameter of the case measures 1.8 inches and the circumference of the device is 5.89 inches.
The outside which you grasp measures close to 2 inches, but the surface you hold is the logo area which measures close to 1.25 inches.
Sex tips for using the Quickshot:
1. Place it all the way down, close to the base of your penis while your lady is sat on top riding you up and down, this will provide an extra stimulating stroking sensation when you continue to enter her.

2. Get some flavored lubricant and get her/him or yourself to stroke it up and down while they blow you off helping to deliver magical head.

3. When used in combo with a vibrating cock ring the sensation will be "intense".
Fleshlight Quickshot's key positives:
 Perfectly suited for hand-jobs

 Acts as a buffer for those seriously well endowed

 More convenient for travel than alternative models

 Excellent stamina training tool

 Can last twice as long as the hand Fleshjack

 Leads to stronger climax

 Difficult to tell when you climax

 Nice compact design

 Easy to clean up
VISIT FLESHLIGHT QUICKSHOT TODAY!
Fleshlight Quickshot's key negatives:

Doesn't feel as tight as the Fleshjack Butt

Some rub'n'tug so will need lube

Could provide different types of ribbing inside

Less texture for feel
WARNING: This video show's explicit content of a couple using the Quickshot in action
WARNING: One amateur video posted online contains explicit Quickshot action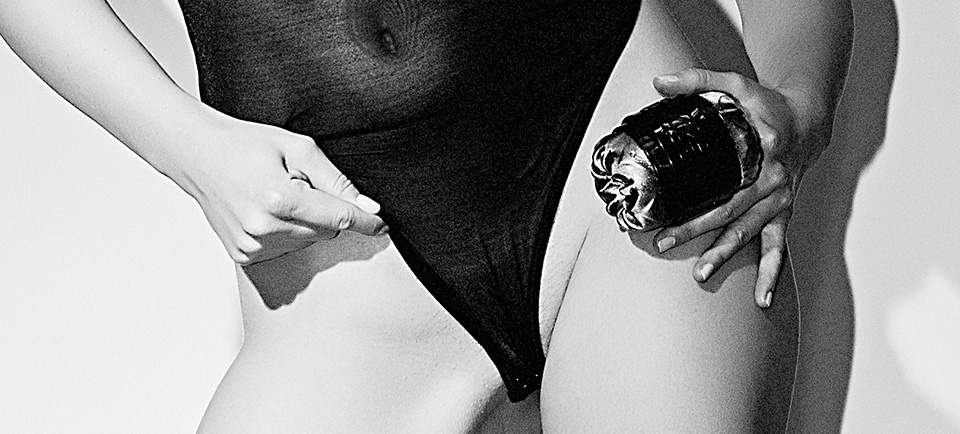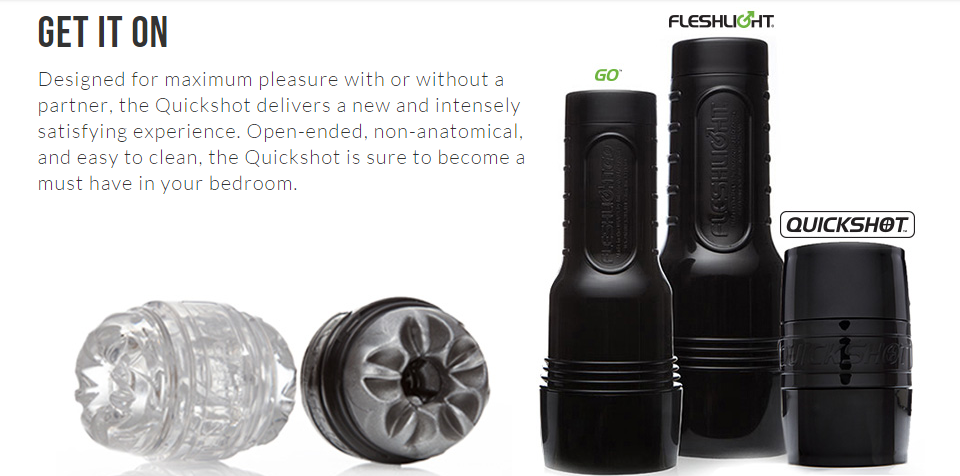 VISIT FLESHLIGHT QUICKSHOT TODAY!
Comments
comments