11 Top Christmas Gifts for Men 2015
Christmas is fast approaching and you may already be having a little think as to what to get your fella this Christmas.

With such choice now available at the touch of the screen, here are some of the latest gifts for men that cover a broad range of hobbies.
1. Amazon Firestick – £39

Amazon Firestick essentially allows you to watch up to 250'000 TV episodes and thousands of movies plus Netflix, Amazon Video, HBO NOW, Prime Music, live sport with Sling TV which includes ESPN, music with Pandora, iHeart Radio and Spotify, games and Hulu etc.
You can stick all your pics and vids onto the device which automatically get uploaded to Amazon Cloud so you can view them on your HDTV.
It's designed to offer ultra fast and fluid streaming with voice interactive search and 8GB of storage – it is said to offer 6 times the speed of the Roku streaming stick.
You can pretty much use it anywhere except in countries where it's not allowed but the Hola chrome/firefox extension which lets you choose which country you'd like to be seen coming from so to speak may be one way to gain access if you were to go down that road.
You get 3000 plus channels and access to your subscribed services with Dolby audio sound and TV shows in TV shows in 1080p or 720 format.
For best wifi selection they recommend an HDML extender – you can read all the customer queries here for more techy coverage.
Customer feedback does suggest that the Fire stick has a poorly designed wifi receiver/antenna and according to the Amazon sales page the stick needs to be plugged into a power source so no it's not like a regular USB stick.
See here: http://www.amazon.com/ask/questions/asin/B00GDQ0RMG
2. Amazon Echo – $179 / $100 to Amazon Prime members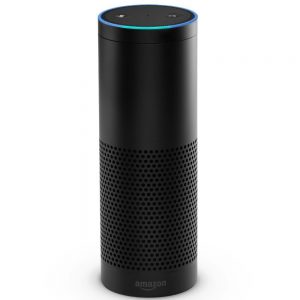 Pretty pricey for a gift for the guy but maybe he's worth it.

The Amazon Echo is a SMART speaker, which when attuned to your voice should grow on you immensely.

What does it do?
In short it's kind of like your new PA, black, cylindrical and 9 inches tall and about the circumference of a tennis ball.
Park it on your coffee table, connect it up to your wifi and you're good to go.
This voice controlled "smart" Bluetooth speaker will tell you most things from the weather forecast to who played James Bond in Goldfinger.
You can hook up with your personal music portfolio on Spotify, Pandora or your own list, or tune in to radio stations like TuneIn or Amazon Prime plus it allows for BBC News headlines under settings.
If it's not able to give you an answer it instructs a Bing search and then delivers the results to your app which you had to download to install it.
So it has 2 functions:
It's and an assistant
It's a media player
It also actually allows you to set up a to-do list, shopping list and it has an alarm clock.
It's said to be able to detect your voice from some distance at low volume even with music flooding the room.
However it's still rough around the edges.
It's not set up to send an email, an sms or get travel directions. If you ask it how long it takes to get from Chiang Mai to Bangkok by car – no response.
There's no calendar, it doesn't have an API that you could plug into Nest or Hue – that may happen later.
It's surprising Google didn't beat Amazon to it, maybe they're secretly refining theirs as access to email, maps, search, calendars, Android voice functionality, Google Keep connections, traffic, travel and weather reports, Google News, Nest connectivity, Youtube music – this would be a game changer.
3. The Bradley Timepiece – $275 ($540 on Amazon!)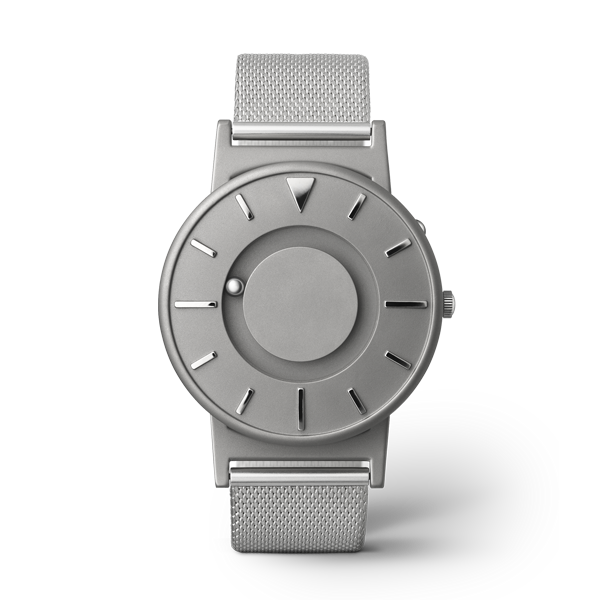 I wrote a short review on this a couple of months back which you can read here:

For me, it's a beautiful unique design, simplicit in nature, stark  in the flesh and stylish.

Don't buy on Amazon though – ridiculously overpriced. Can be had for $240 less from here:
4. Cardboard iPad TV Stand – $30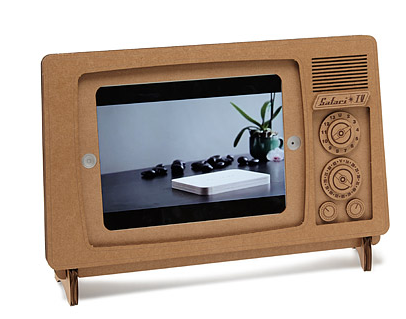 For those on a budget the Cardboard iPad TV stand is a pretty different gift provided he has an iPad but depending on where you shop they should suit other tablets plus if you dig around they can be found a little cheaper – $30 for a cardboard retro looking TV may still be a little pricey for some.
This one here fits both an iPad and an iPad Air measuring around 15"L x 10" W x 3" D.
Have to say they look pretty nostalgic and sturdy given it's not your average cardboard used for boxes but recycled cardboard and it creates quite a conversational piece as one commentator mentions where the overall feedback from buyers is pretty fair – see here
5. Braun Cruzer 6 Beard and Head Trimmer – $44.99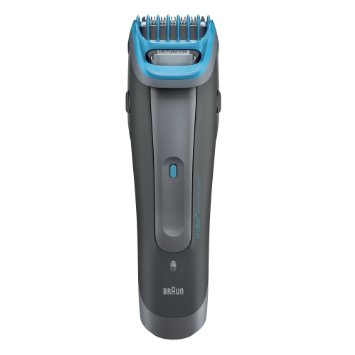 Seeing as beards are still in fashion in certain parts of the planet this may well come in handy for trimming that facial hair growth.

From 653 reviews so far on Amazon it ranks a 3.8 from 5 stars.

Feedback is roughly as follows:
Versatile
Good not great
Cord free
Lightweight
Requires frequent cleaning
Unique and practical design
Bit pricey
Not powerful enough
Needs a little lube
Long battery life
There are 653 so take your pick!
The general overall consensus however seems pretty good.
6. Eagle Rare 17 Year Bourbon – $70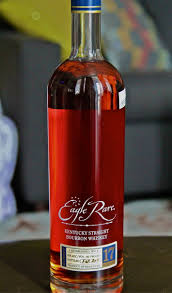 Provided your man doesn't drink to get drunk – i.e he can quite easily have one or two glasses of wine then leave it at that plus if he likes the old Bourbon then this particular 17 year old cinnamon and cider fragrant may be just his tipple.
Bear in mind only 26 barrels are bottled each year so it may be difficult to track down if they are out of stock here.
It's a little pricey for some but scores a 94% hit rate from seasoned whiskey connoisseurs over at underthelabel.com.
7. Fitbit Surge Fitness Superwatch Tracker – $244.73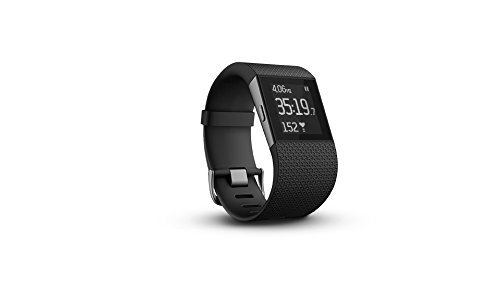 Again, a little steep to come out of your own pocket but if he's into his fitness then it's a slick gift to give.

Firstly, it looks classy and allows you to monitor and record the following:
# GPS – detailing pace, elevation, split times and routes completed
# Heart rate – simplified heart rate zones – essentially continuous heart rate monitoring that categorizes your overall heart rate and compartmentalizes it into a level of healthy-ness zone.
# Tip on the heart rate monitoring – wear it a notch tighter and a few inches up the wrist to get more accurate reading.
# Calories burned – complete breakdown
# Steps, floors covered/climbed
# Plays music
# It's a clock/alarm clock/text messaging device/
#  Syncs with all smart devices
There are over 2'500 user reviews so far on Amazon plus Fitbit do less complex fitness measuring watches that start off at around $100.
FYI there are a number of apps free on the market that do most of the above less the heart rate monitoring unless you buy a strap separately and sync it up with an app.
Map My Ride is great for cycling and one which ticks most of the boxes above, covers running as well and requires you strap your phone to your arm.
http://www.mapmyride.com/
8. Orion 10034 GoScope II 70mm Refractor Travel Telescope – $82.99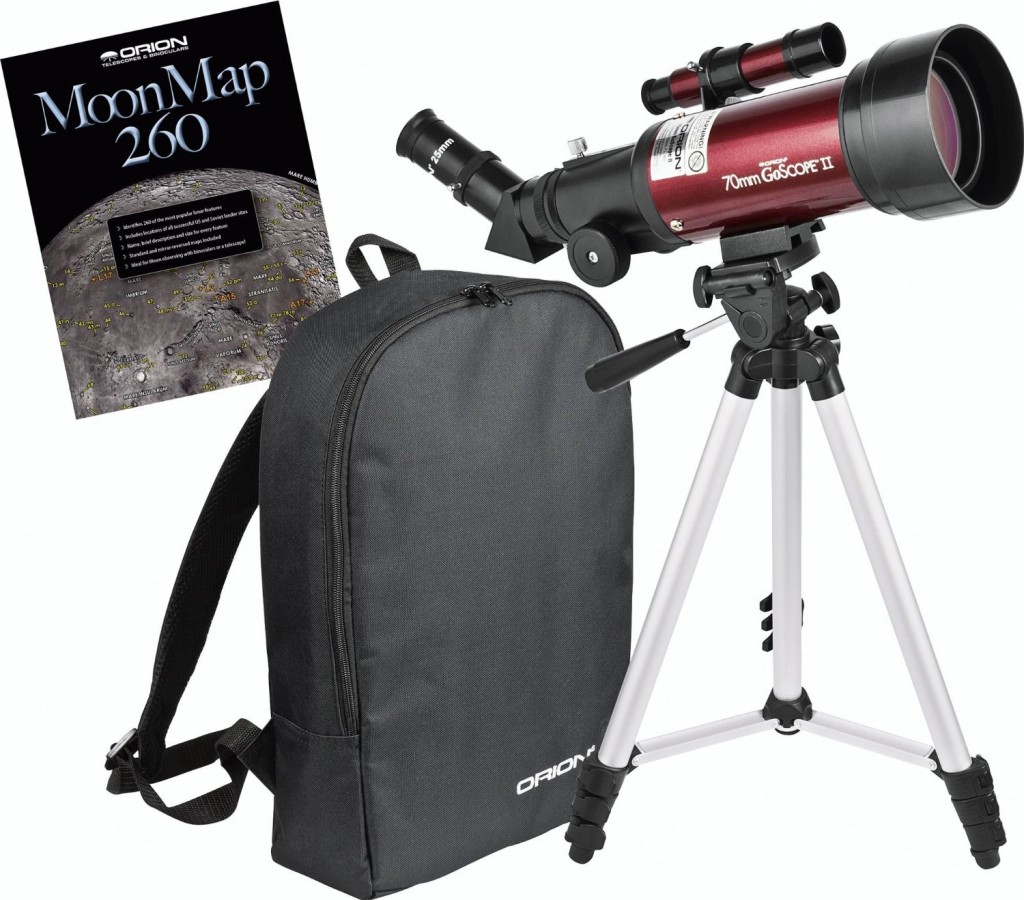 Built for travelling, the Orion 10034 Telescope is described by users as hardy, easy to set up and great for viewing the moon – provided you use the moon filter, as is the case for most telescopes.
Using the 2x barlow, planets like Saturn, Jupiter and Venus are very clear customers report, as well as the constellations Scorpius, Antares and Spica – a perfect entry level Telescope for kids or novices of all ages.
Comes with a moon map and gets good reviews.
9. Final Touch Watermelon Keg Tapping Kit – $19.99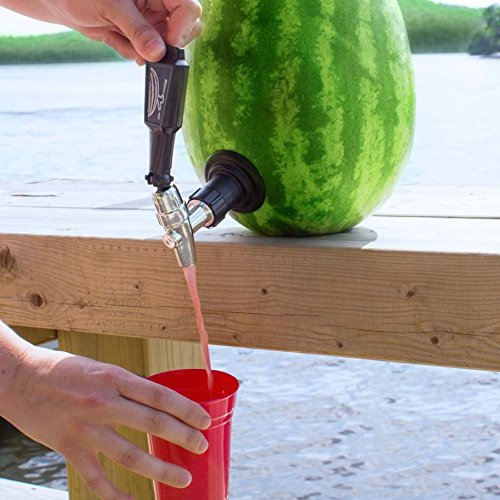 Ok, so it's not as simple as screwing in the tap to the bottom of the watermelon as due to their shape, the tap will point inwardly and make it awkward to pour when you've added some vodka or whatever to the fruit itself.
Said to be more effective with pumpkins, with a little tweaking you should place it as close to the bottom as possible on the flat surface and then tilt the fruit back and rest on some sort of semi-circular support and try to use seedless types of watermelon to avoid blockages.
10. Philips Norelco Shaver 7300 – $149.99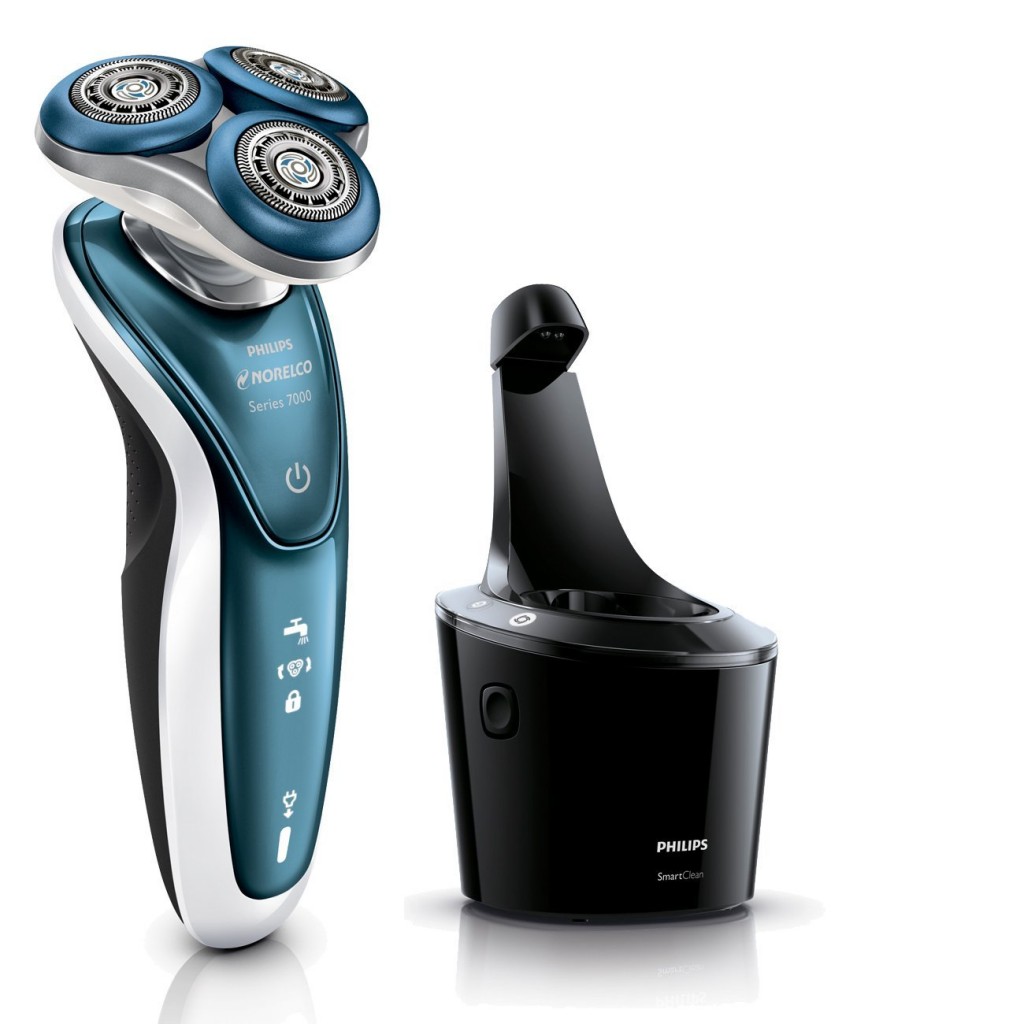 Scores highly for shaving comfort especially on sensitive skin, giving a good quality shave that understandably will never quite eclipse a professional razor, but has dry/wet shave capability and has a good battery life – takes roughly 1hr to charge.
Downside – replacement blades cost $50 and it takes up a lot of counter space.
11. Parrot AR.Drone 2.0 Elite – $296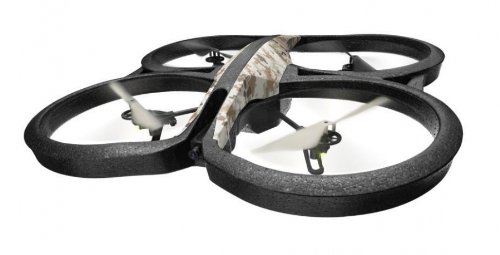 One of the top reviewed drones on Amazon – read our 13 Gnarliest Drones on Amazon article – a drone would be great gift for a guy or kid who has a penchant for flying.
At $296 that's a fairly decent price but prices are coming down on the drone revolution where the Parrot Drone has been built specifically for Android and Mac's respectfully in mind.
Comes in jungle, snow or sand camouflage and with about a half an hour battery life you get to watch from the base station and record some savage aerial photography and video from way up high.
Watch it in action:
[divider]
Sources & references:
http://gizmodo.com/amazon-echo-review-i-just-spoke-to-the-future-and-it-1672926712