Born 1985, this singer songwriter has long been a champion of masturbation and continually strives to push for sexual positivity and for female masturbation to be an open inclusive discourse through her new emancipating sex toy – The Lily Allen Womanizer Liberty.
#Imasturbate is a hashtag she now campaigns rigorously for to raise awareness of this cause, with the game changer occurring some years earlier since discovering the pulsating clit-suction device – The Womanizer.
Now, as brand ambassador and chief liberation envoy for the Womanizer, it's their patented Pleasure Air Technology that bestows its greatest feature – delivering a soft suction to the clitoris via gentle pulses and waves of unremittent air pressure.
Unlike alternative vibrators, this female pleasure instrument doesn't actually touch the clit, rather it hovers-over it if you like, restraining from overstimulating those delicate nerve endings.
It will not over-numb you but instead allow you to develop your own narrative over the course of two hours (battery duration time), where you may fluctuate between six levels of intensity.
Water resistant and USB rechargeable, the Womanizer Liberty by Lily Allen is encased in a magnetic travel cover and comes in a pink and orange design.
Famous at a tender age, Lily Allen has gone on record to state there were times when she didn't feel comfortable or confident in her own skin, finding it a struggle to connect with the media's portrayal of herself, and intern herself, and that it wasn't until later in her twenties, that she began to explore her more personal self.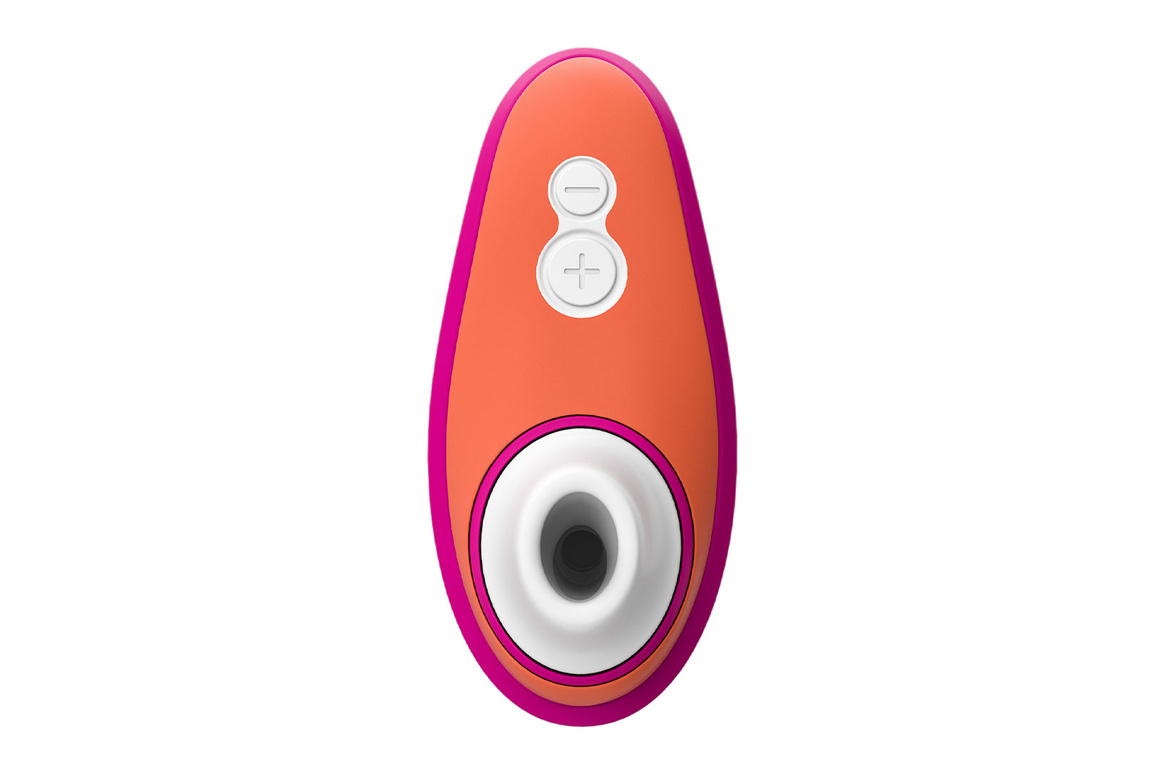 For many years, bridging intimate connections and climaxing with a partner proved illusive, so much so that as time in her twenties drew in, orgasms began to feel more out of reach.
Something common in not just women and but men also (due to a complexity of factors), the temporal inability to orgasm during partnered sex is mind centered and one that can be overcome.
For women however, the stigma of not being able to orgasm during sex is one that can continue on into private bedroom time, a phenomenon which occurs less in men.
Going by her own experience, she states the Womanizer pleasure toy proved a game-changer.
Digits alone have not been her forte or indeed running a hot bath, lighting a few candles and sticking on some Ed Sheeran as she puts it – it just didn't cut the mustard.
The Womanizer on the other hand does. It helped immeasurably in the beginning to bridge that gap, and now, while still not expert in hand controlled masturbation, for her, it doesn't mess around.
If a short, sharp and intense orgasm is what you seek at times – as Lily puts it: " I just want to switch it on, put it on my clit, and be cumming in a couple of minutes", then the Womanizer will, she argues, serve that cause.
Sometimes, she adds: "I just need tech to get me off".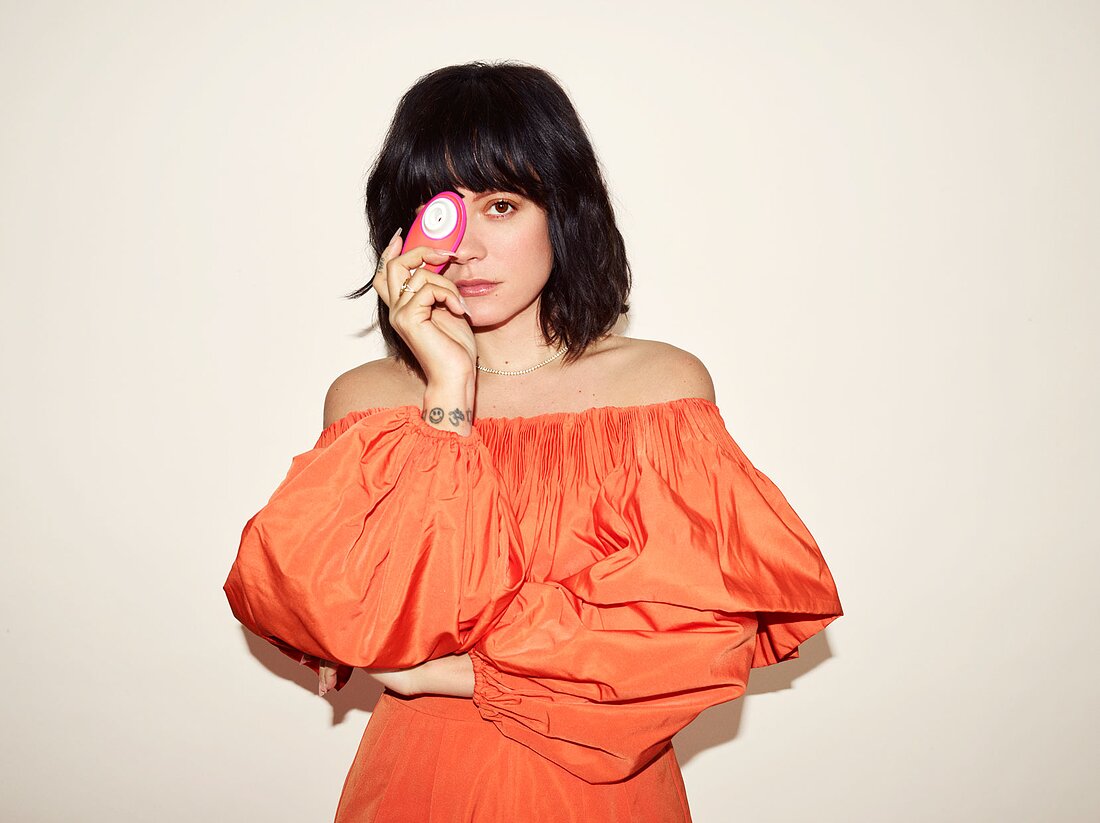 Lily Allen Womanizer effectiveness study
An effectiveness study was carried out by Womanizer in 2017 on women who identified themselves as having an "orgasmic disorder", and with an efficacy rate of 100%, results were categorical – questionable admittedly given it was an inhouse study – yet to publish such comprehensive findings, Womanizer feel confident in their product.
Each of us will have our own separate sexual awakening tale, which some of us have yet to embark on – either way, Lily Allen is willing to embrace this subject with an honesty and candour refreshing to her peers who it has been suggested, have fallen silent on this matter.
Understandable given masturbation is mostly a private pleasure, but for a well-known female icon to take the protagonists role in this cause, is a respectfully brave move and one she states she is relishing. Not because it's sensationalist she adds, but because it needs to be normalized with the stigma removed, so women who experience difficulty orgasming in both partner and self-pleasure moments, may find a release.
A personal affair we all have a right to.
PROS
Great travel companion for excitement & relaxation

Very quiet

Waterproof, can also be used under water

Great for couples play

Smaller than most

Different vibration levels make orgasms inevitable

Easy to clean – no niggly bits

A very elegant design, collectors item
CONS
1h50 full charge (flashing light) for about 1h of use (with flashing light for the last two minutes)

Slightly heavier may sit better

Has to sit right to avoid over-draw