When searching for where can I buy sex games, after a little digging you'll discover that there are in fact a whole host of adult sex games and wild tantric escapades you can pick up online, that barely get a mention in everyday life – and for understandable reasons!
And they'll complement an affordable fleshlight beautifully or any sex toy for that matter.
Where can I buy sex games online?
11 Fantastically Dicey Sexcapades for your Pleasure
1. Monogamy board game
" for couples "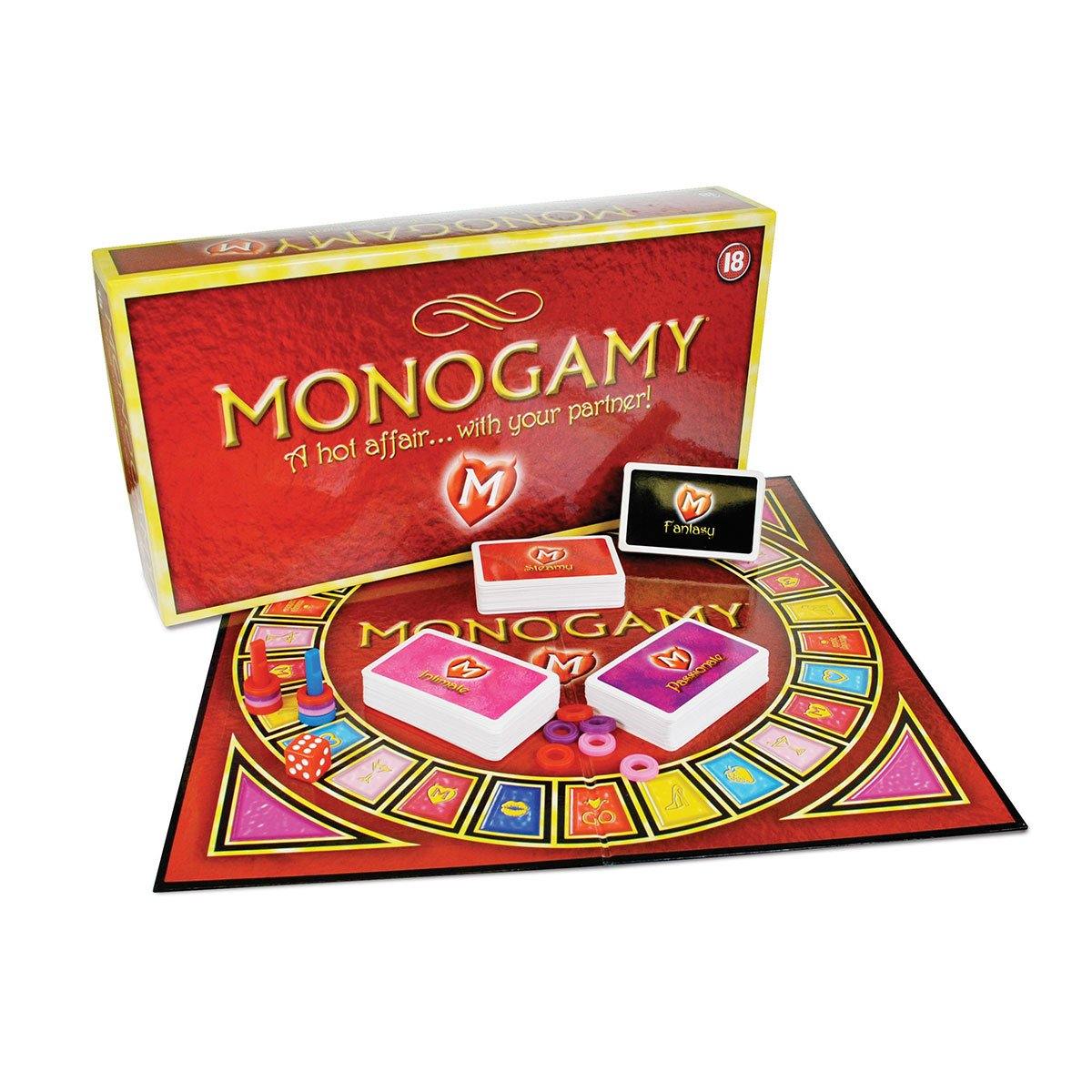 Monagamy is the best selling board game for couples and is excellent at getting the ball rolling during frigid times.
Perfect for easing any sexual tension, Monagamy features 3 intensity level sets of cards: intimate, passionate and steamy.
Should you wish to divulge, the game promotes and explores intimate talk with naughty dares and challenges all directed from a separate set of fantasy cards.
With a simple roll of the dice you can transform your passionless relationship into red blooded affair.
2. Oh Foreplay dice
" for travel "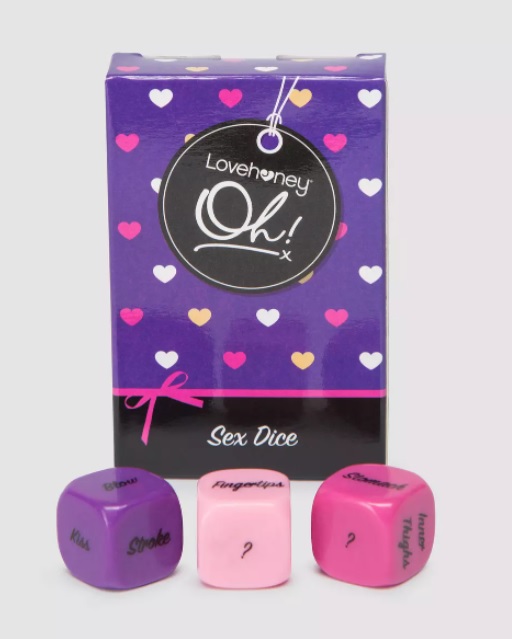 Oh Foreplay dice are ideal for taking with you on your travels. Very affordable (under $5), Oh Foreplay dice could be a nice wee gift for that special someone.
Arriving in a cute box with 3 die for multiple sex fun options, any stress in the room will evaporate immediately when these three bad boys are put into action.
The 3 die are as follows: you have the purple action dice, a pale pink romantic dice and the dark pink erotic dice.
You roll the action dice first and then either of the pink die. You get the picture. Enjoy!
Note: also available in oral.
3. Position of the Week
" for exploration "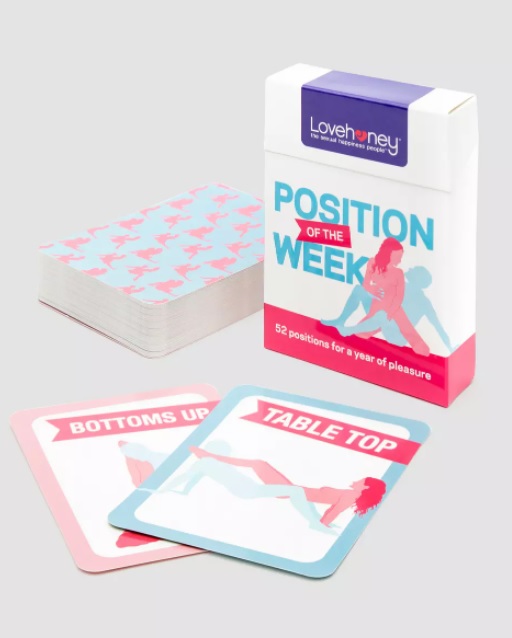 Position of the Week is Kama Sutra 2.0: upgraded old favourites accompanied with new acrobatic feats, provide for a night of serious sexual exploration!
Each of the 52 cards describes how to position your body and while designed with straight couples in mind, most positions can be explored anally and/or using a strap-on.
Another great anniversary gift or a saucy stocking filler.
4. Soft Unscented Reusable Rose Petals
" for spoiling "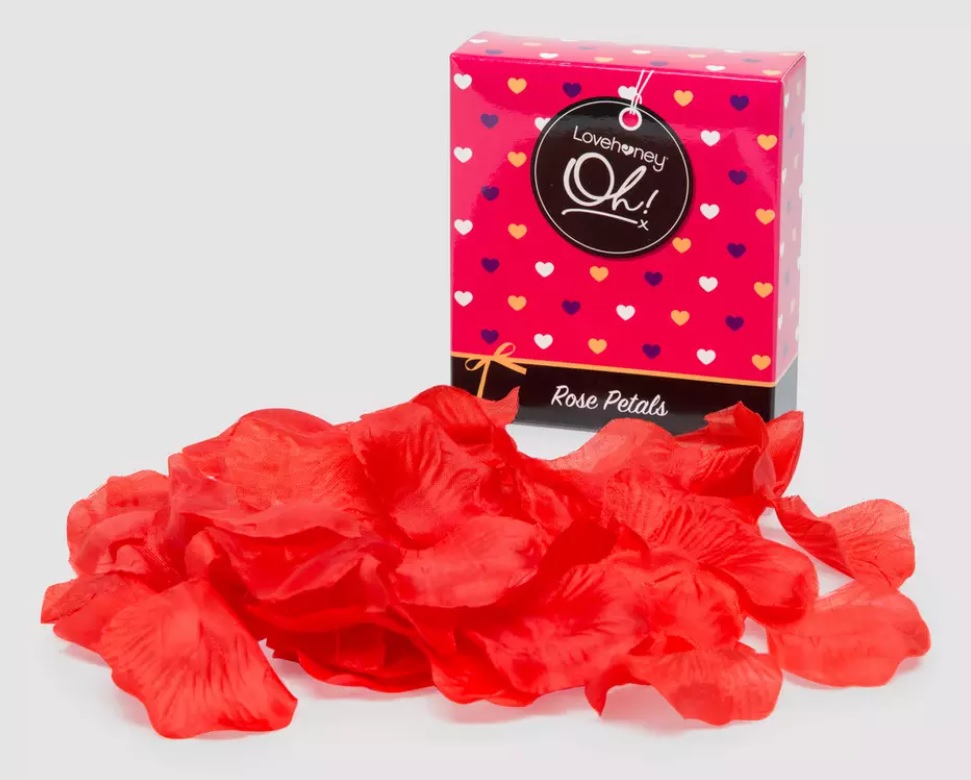 Remember those scenes from American Beauty? You too can spoil your partner with this pack of 75-80 soft red fabric reusable rose petals.
Only a small gift but a poignant one.
Obviously suited for Valentines, spoiling your partner however should not require an exclusive day.
For a complete romantic surprise, why not add a few scented candles and some massage oil – all in the name of passion!
5. Oral Fun Board Game
" Well, for oral pleasure "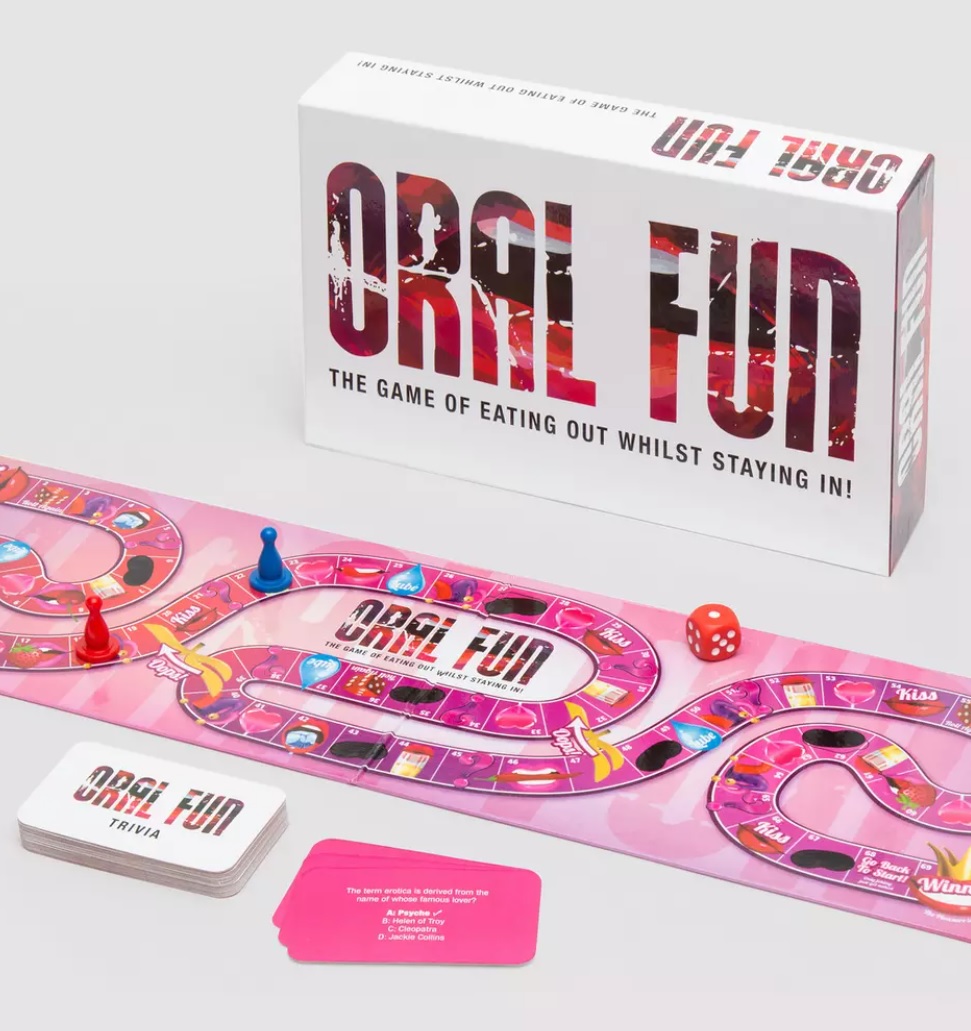 The oral fun board game is an adult based quiz about all things oral.
Designed for 2 players, it includes "oral focussed" tasks such as giving or receiving oral treats.
Items to bring to the party should include some flavoured lube, small fruit items, some ice, an effervescent drink and a blindfold. Are you picturing a night in casualty already!
Sounds ominous. Best of luck!
6. Lesbian Sex Position Cards
" Just for girls "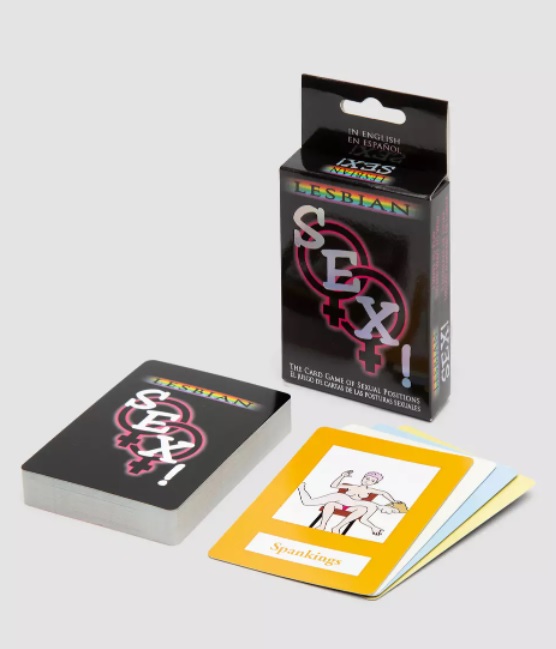 A cheeky lovers gift for 2 or more players, you have 100k possible raunchy outcomes to choose from.
If bedroom time is getting a bit routine and you are looking for new ways to worship the vulva, these Lesbian Sex Position Cards which include 45 sexual position cards, 5 partnering-up sex cards, 3 rule cards and 1 unleash your fantasy card are great fun for exploring foreplay in this realm.
Bizarrely, not many sex toy suppliers think of the lesbian community, but these come highly recommended so bring some water based lube, any anal toy you may have although not crucial, and a some tissue.
There are some 3 way cards in there as well for added exploration.
7. Jelly Willies Sexy Sweets
" a novelty gift "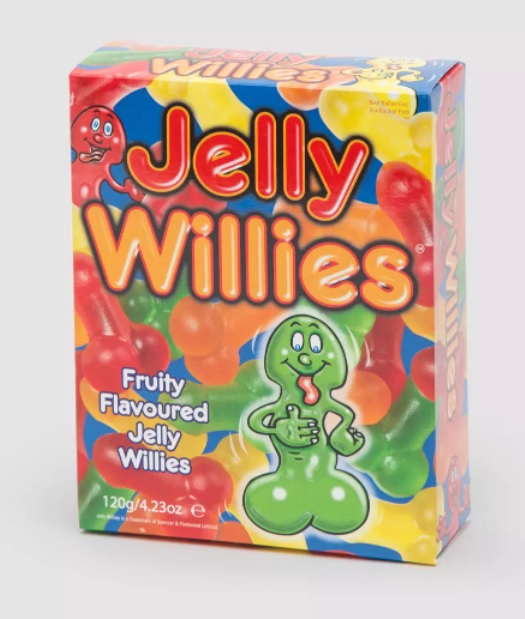 Normally a 120g bag of candy should set you back no more than a couple of dollars. These Jelly Willies Sexy Sweets are a little pricier – at $4.99, but what a cheeky novelty gift they are.
You have 5 willylicous flavours to choose from and they could be great as a surprise hen night gift or as a gag to play on your partner.
Yummy and funny.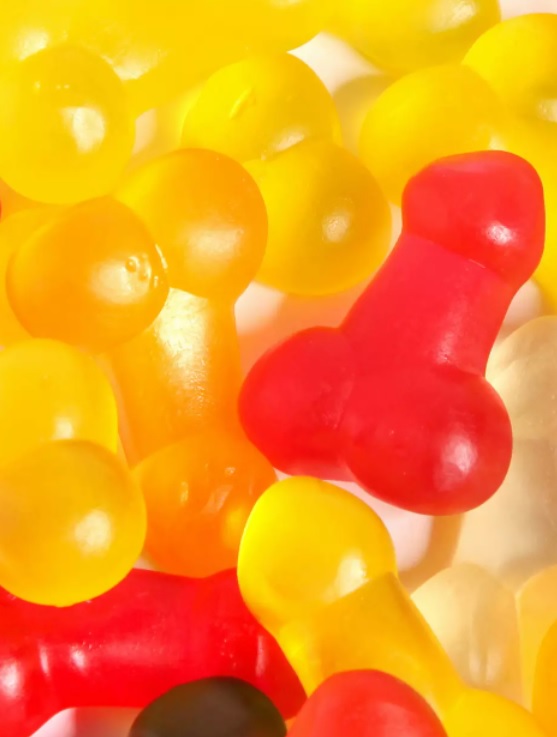 8. Hot Knots Beginner's Bondage Game
" bondage for beginners "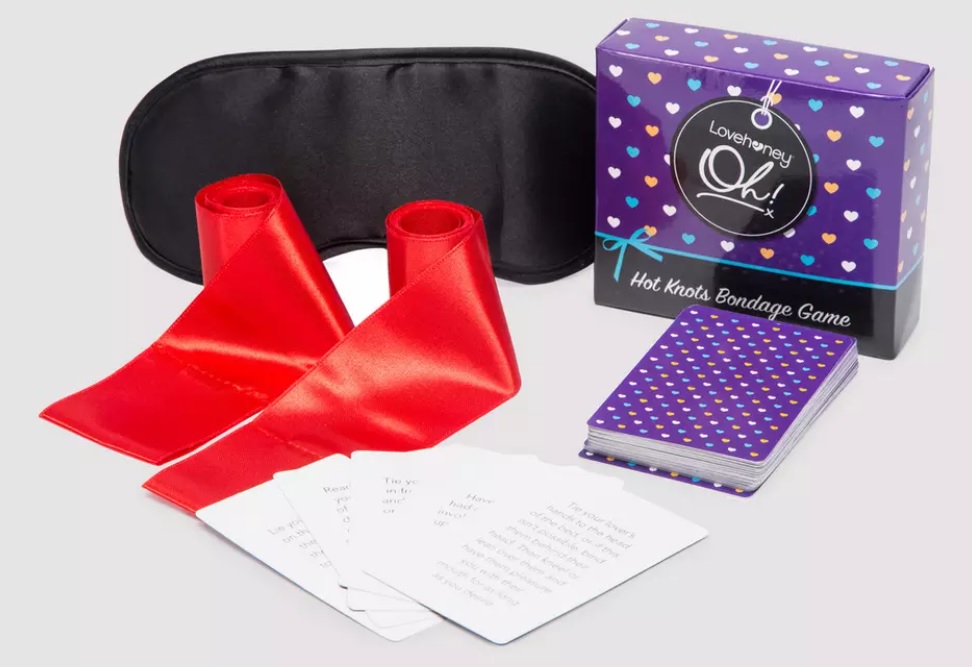 Thinking of getting into bondage?
Not your average banter down the pub is it, but the question still remains: are you looking to expand your sexual portfolio into the BDSM arena?
Well, very briefly, what does BDSM offer?
It offers a release of the mood-enhancing neurotransmitters called serotonin and dopamine through the practice of discipline, dominance, submission and sadism – and it doesn't have to be all-Pulp Fiction.
You can of course up the ante without inflicting personal harm.
And Lovehoney's Hot Knots Beginner's Bondage Game will do just this, and is designed for couples who are taking their first steps into BDSM.
Including a satin blindfold, 2 silky ties and a deck of 52 bondage scenarios, this seductive BDSM style card game – as one bondage novice explains: "is a sure fire way to bring back a bit of spark".
It's a great 3 piece bondage board game for those wanting to try BDSM safely.
Tip, exchange the red ties for rope to turn the excitement up a notch.
9. All Night Love Affair Card Game
" for deep into the night "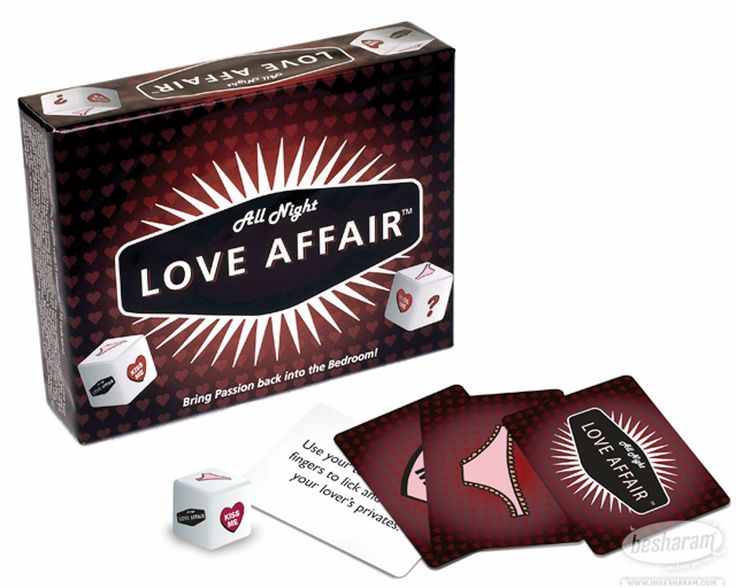 Lovehoneys All Night Love Affair Dice & Card Game is another popular addition to the list of sex games you can buy online.
It contains 96 action cards split into 3 categories. You simply take turns rolling the dice. One card may read: "embrace and kiss your lover while standing naked" or "have you lover blindfolded and make love to you".
You get the gist.
Perfect for foreplay as it encourages intimacy.
10. Candy Bra & Knickers
" an edible affair "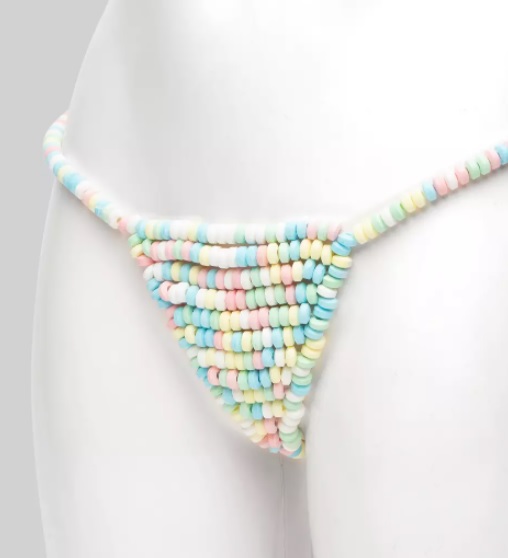 This carnival-esque look is a popular consumable sex gift, that can help stave off post-coital feelings – the munchies in this case, and can make you pretty horny as you edibly reveal your partners privates.
Made of the same sweet beads and stringy elastic frame as your old tuckshops' edible necklaces, it's not a bad look in a thong and it clearly draws attention to the cleavage and nipples which peep through.
An excellent novelty item, it caters for some sweet sensual fun. Bra-vo!
Additionally, should you wish to switch roles or organ, you can purchase these candy garments in male pouch design or G-string. Why not take on the whole outfit!
11. Foreplay in a Row
" for couples foreplay "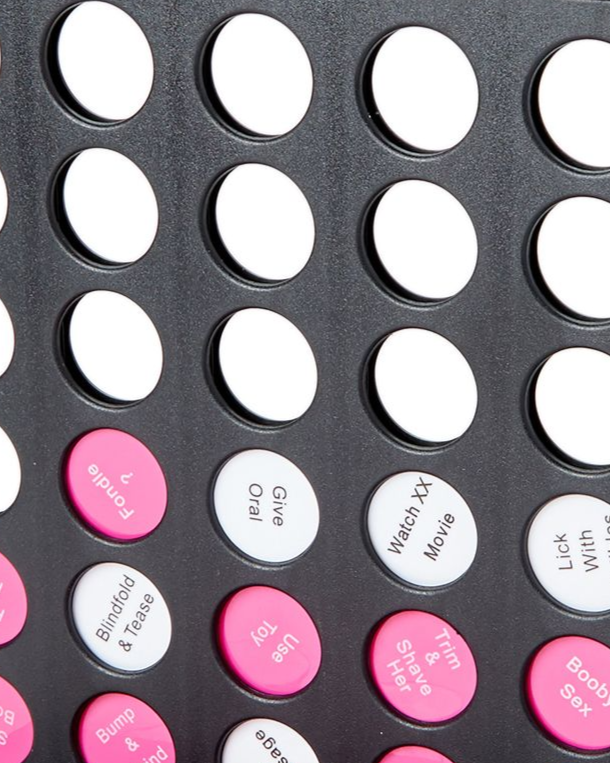 Remember Connect 4? You will if you've trolled the streets of Sukhumvit.
Foreplay in a Row as one partaker acknowledges: " is a brilliant and naughty game that can get very competitive!"
A slightly different take on the original, Foreplay in a Row works by beginning with a roll of the dice as to who goes first and then you play a game of skill that connect 4 requirements, yet at the end, you must act out the naughty sketches on the chips.
Chips begin pretty tame with roles like "nibble ear" or "talk dirty" or "massage back" and then you can take it up a notch with say 'tie up', and so fourth.
Obviously you create the narrative if you win, but a loss could lead you down a path not yet trodden.
Great for new explorations!