This Balldo toy review explores this unique testicular pleasuring device and unearths its true sexual sensations, that are quite different to what affordable fleshlights deliver.
Ever considered making love with your testicles?
Hadn't thought so, but did you know that the human ball-sack contains 6000 nerve endings, in almost identical distribution to a ladies vagina, specifically her outer labia.
The Balldo Toy review
Have you ever had a ballgasm? Not many have.
Imagine someone pleasuring your nipple so much, that you eventually cum without ever venturing downstairs. A nipplegasm if you will.
In Balldo's case, the wearer exploits the erogenous skin on his balls to deliver a ballgasm.
Balldo were bold to take on such a sexual challenge given how revered ones goolies are.
But they have tapped into a niche market with a new, rarely seen before demographic.
This partly includes folk who are having trouble getting hard and have had little success with pumps or pills, and others who are simply curious.
There are also those with a ball fetish.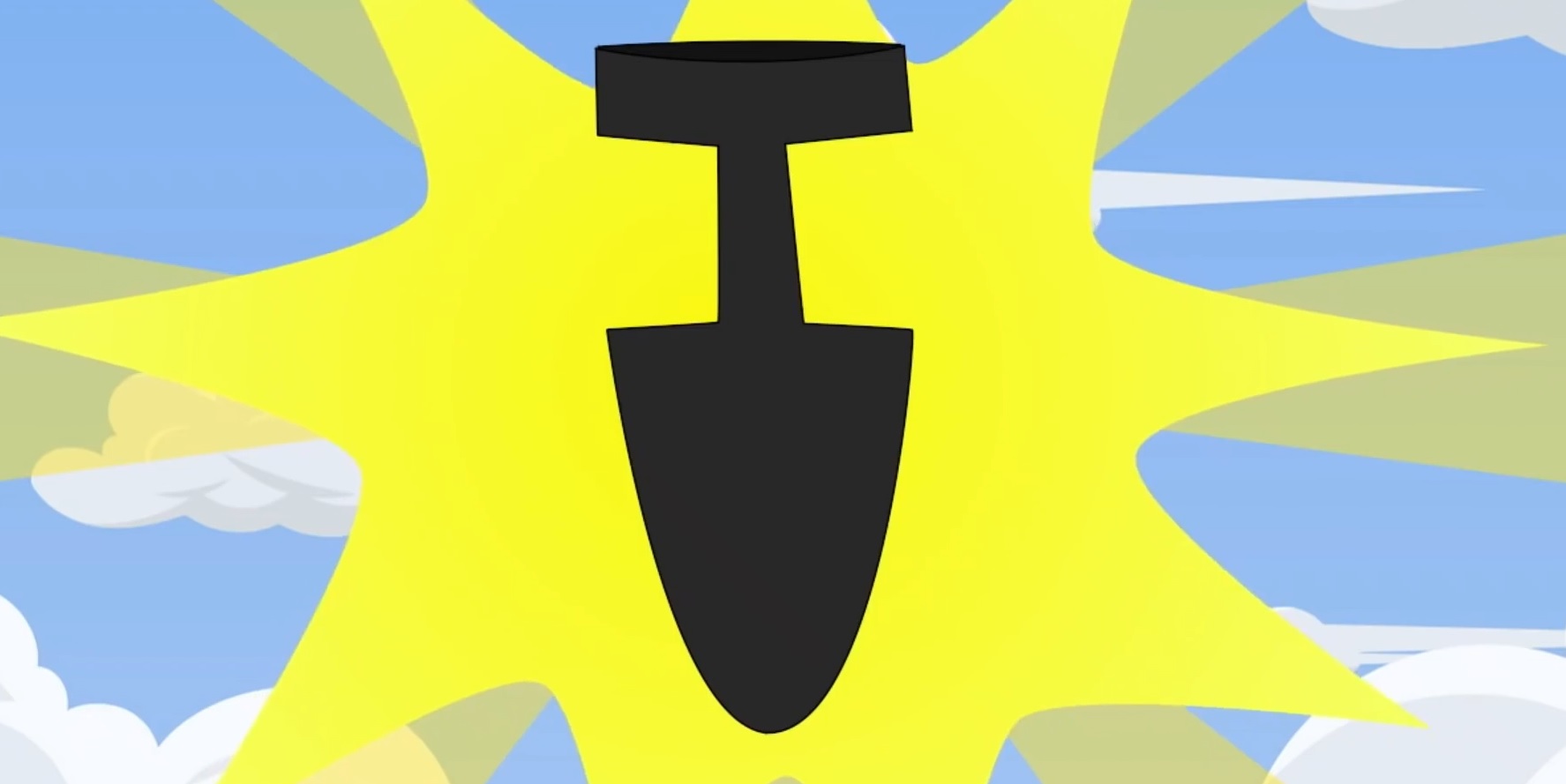 Surprisingly, (or may be not), but sinking your balls into a vagina isn't a dissimilar steamy pleasure to teabagging – dropping your testis into someone's mouth.
So it shouldn't really come as a shock that there's pleasure to be had here, it's just the thought that you're endangering your gonads.
But going by the Balldo's safely designed testicle casing, your two veg shouldn't have anything to worry about.
In the past guys have tried to place their nuts into ball stretchers to achieve similar results, but too often the pain surpassed the pleasure.
While this is not strictly a ball stretcher, it serves the very purpose of what these guys were trying to achieve – to create a ball shagging dildo.
Balldo tutorial
Step 1 – Manscape: you're going to need to have a quick trim. Ideally 5mm or quarter of an inch or less.
If concerned about this first step, see here on how to shave your balls properly.
Step 2 – Lube: your testis are going to want to be nicely lubed and slippery to avoid any issues.
A fleshlight lube will suffice or you may have a water based lube at  home.
Step 3 – Pop your balls in: pull out Balldo's sophisticated rim and insert your balls.
Step 4 – Seal: once your balls are encased correctly and are popping out the sides, seal the casing.
Step 5 – Bollock spacers: place a bollock spacer as shown in the instruction sheet and tutorial below and continue to do so until your are rigged in.
Balldo commercial demo
Balldo in use
Contains graphic imagery as you can detect.
Why use Balldo
  Avoid an existing penile injury
  Take on erectile problems
  Experience new sensations
  Explore your testicles new nerve endings
  Super smooth material
  Feels luscious all-engorged
  Sensation of your balls in Balldo inside her – described as "genuinely lovely"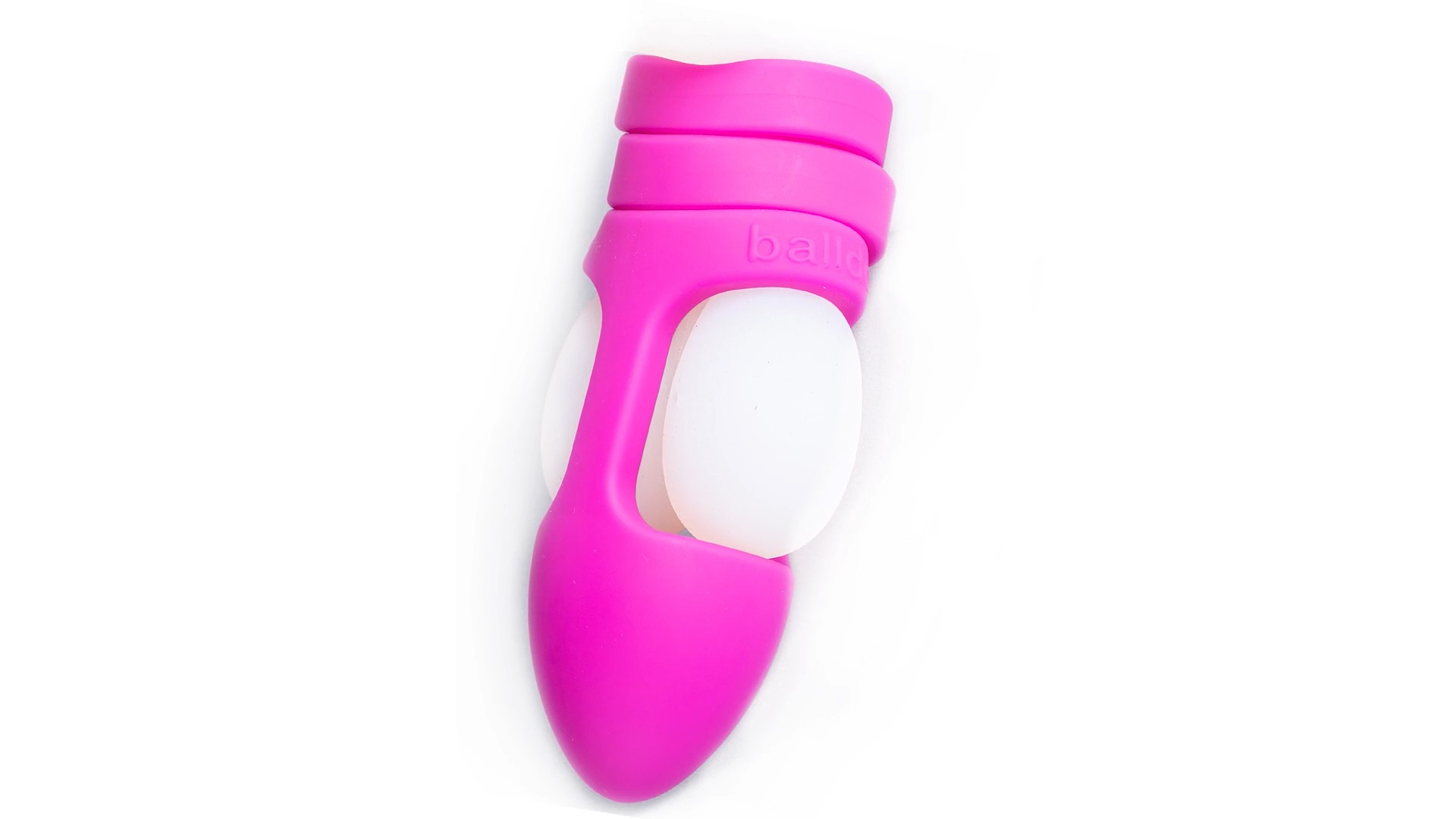 Balldo dimensions
This testicle cage houses your nuts in a ball dildo with the following dimensions.
Circumference – 6″

Insertable length – 4.5″

Complete length – 6″
Balldo benefits
  Sensation of pussy lips against your balls feels great
 More pleasurable than tea-bagging
  Can arouse flaccidness
  Act as a ball ring
  Staggers climaxes
  Great design & high quality material
  Very light
5 Tips for using the Balldo
1. Raise her back legs up for ease of position.
2. Have your balls caressed by her lips as they slide in and out for a totally new pleasure.
3. Use the penis above to act as an additional clitoral tease.
4. To reiterate, make sure you manscape and lube generously.
5. The skin safe platinum silicone material becomes super supple when immersed in lukewarm water for 5 mins.
Bottom line
The Balldo sex toy is a rare breed of dildo and the first of its kind designed to use balls for penetrative sex.
However, the company have now upgraded the Balldo, and have invented the world's 1st vibrating ball-dildo – Check out Viballdo!