Ever since 1998, when Fleshlight revolutionized male pleasure toys by inserting its new lifelike vagina into a case mimicking a flashlight, FLyers (users of this toy) have pondered long and hard over what the right lube is for the best affordable Fleshlights.
Straight off the bat then, while the ingredients in the Superskin are a recipe of largely silicon and platinum, you'll be pleased to hear that there are a number of lubricants that complement this type of material beautifully.
Note: osmolality and viscosity are two words which get mentioned a lot when discussing the best fleshlight lubes. The former refers to the lubes ability to retain or lose moisture, while the latter cites the lubes propensity to thicken.

1. Gun Oil H20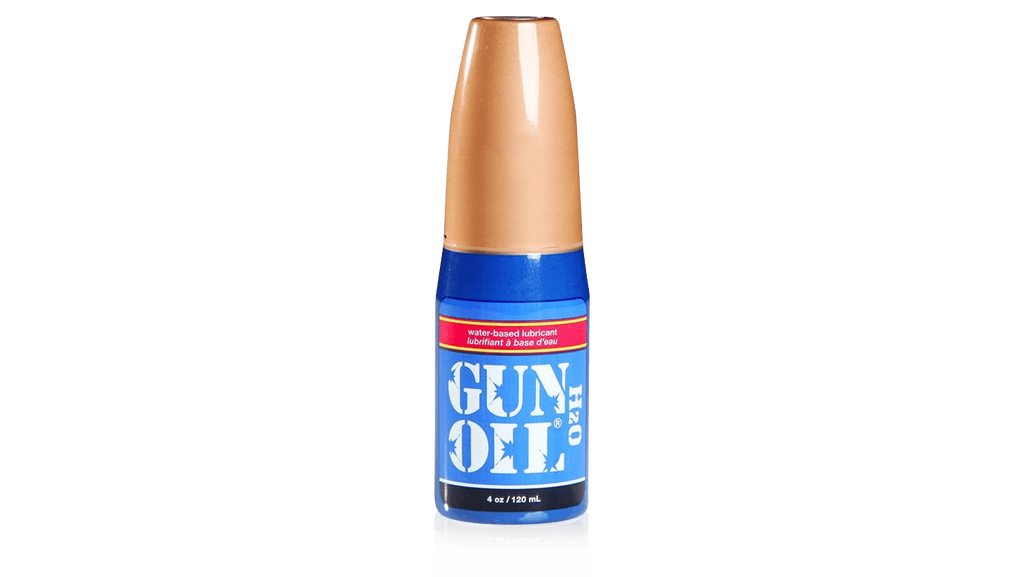 Gun Oil H20 receives a lot of respect on reddit and is perhaps the best lube for fleshlights, given its consistency and durability.
Astroglide which also comes a close front runner is highly recommended, but the herbs in the gun oil are said to give it the edge over Astroglide as they will make your willy softer. That, and it lubricates your sleeve almost twice as long as any other lube.
Reinforced with Aloe Vera and vitamin E, it is gentle on your skin and will not dry out, but it is also both incredibly slippery and yet washes off just as easily and you can just pat it dry.
A hypoallergenic lube that contains no pigments, it won't stain your FL sleeve, sheets or your clothing.
An ample lubing of your Fleshlight sleeve with some Gun Oil H20 will make it feel all wet and shlurpy like a vagina or blowjob should, and it's water soluble so it reduces the risk of friction while mimicking the texture of natural body fluid.
Gun Oil H20 is said to last nearly twice as long as any other Fleshlight manufactured lube and doesn't get very sticky when it dries which is another problem you don't have to concern yourself with.
How to clean Gun Oil H20 off your fleshlight sleeve
Gun Oil H20 will just wash off. You do not and should not add any soap to the equation when washing a Fleshlight.
Any residue left on your sheets or clothing will also come out in the wash.
Tip – they say combining Gun Oil H20 with Astroglide will increase its viscosity – it's ability to thicken.
2. Sliquid Sassy Anal Lubricant H2O

As you can tell by the title, Sassy's water based lubricant is for anal paly too, but it can be used on most sex toy materials and just so happens to compliment the Fleshlight sleeves beautifully.
Lovehoney US and Lovehoney UK stock some very affordable Sliquid lubes but its stand out brand is Sassy's anal lubricant.
Described as an extra thick gel, thickened by additional plant cellulose, Sassy's Sliquid anal lube is a long lasting, water-based vegan lube and is iso-osmolal – meaning that it won't pull water out of your body tissue, in this case your manhood.
Hypoallergenic, condom safe, non-toxic and odourless, Lovehoney also do variations with flavours like the mango splash or apple swirl made of vegan ingredients which are popular there.
How to clean Sliquid Sassy anal gel off your fleshlight sleeve
Just warm water will suffice with Sliquid Sassy's anal lube brand.
Tip – Sliquid H2O provides a realistic consistency and when used together with the warm residual water that you used to heat up your Fleshy in, it delivers a natural consistency on par with a real orifice.
3. Astroglide
On the flip side, some FLyers suggest Gun Oil H20 isn't slippery enough and is too thick, so a preferred Fleshlight lubing technique is to pop down your local store like Walmart in the US and pick up a bottle or tube of Astroglide.
Slick and creamy, Astroglide is one of the best fine lubes out there and when it comes to how much FLyers appreciate this water based toy friendly bottle of lubricant, just browse the internets.
Super cheap, it's still a premium lube.
Note: Astroglide contains glycerol – a naturally occurring odourless alcohol that very rarely causes a reaction.
How to clean Astroglide off your fleshlight sleeve
Astroglide washes of with just warm water and then like with other cleansed sleeves, some renewing powder for longevity.
Tip – dilute the Astroglide with a little warm water if too gluey and you're good to go.
4. Liquid Silk

Liquid Silk, not to be confused with Sliquid Silk is a bit of a luxury and is a few dollars more than those above but it comes highly rated.
A wonderful skin conditioner, it is non-tacky and can be used not just to sexually improve your fleshlight experience but it is condom friendly and will enhance intercourse big-time.
Liquid Silk is also bio-static, meaning should your penis encounter any bacteria, yeast infections or fungal spores, it will stop them in their tracks.
You used to be able to pick up Liquid Silk in the US five years ago fairly easily but it's quite tricky to get hold of now.
Lovehoney UK stock it but not their US counterpart, however the manufacturer Bodywise stock it at Walmart or you can purchase it direct from them.
Liquid Silk lube & Fleashlight sleeves go hand in hand and complement each other perfectly – it's long lasting, doesn't get sticky and doesn't have to be topped up every 30 seconds.
How to clean Liquid Silk off your fleshlight sleeve
Water soluble so will wash off and won't stain or permeate the Superskin with any nasties due to its bio-static structure.
Tip – it's an excellent massage and foreplay oil.
5. Fleshlight Fire
To get the party started, Fleshlights Fire also gets pretty good rep.
As one FLyer advises, try a little of Fleshlights Fire and then pour in a little of Fleshlights Ice lube brand for a complete contrast of sensations. Additionally, you can add some of their Water lube to hydrate proceedings.
Without the Ice or Water lubricants though, the Fire is still one of the top rated lubes for Fleshlight sleeves.
"Like warm apple pie" one FLyer reports. The heat generated from the Fire can be mild for some or too much for others but it uses hypoallergenic and natural ingredients which warm on contact so you can add some water, ideally at around body temperature to cool off if needed.
The Fire is a bit like marmite though – you either love it or hate it, and those on the other side of the fence pay homage to Fleshlights Ice lube which delivers a natural menthol chilling effect upon contact with your shaft.
How to clean Fire lube off your fleshlight sleeve
Just run the sleeve under the tap and allow it to air dry or use a a Fleshlight drying device to speed up this process.
Tip – try rotating between the Fire then the Ice for a complete contrast of pleasure blasts.
6. Durex 2-in-1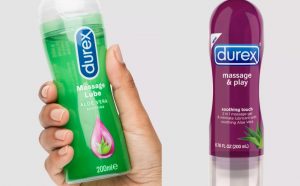 For enhanced slip and slide pleasure, this reddit recommendation has others concurring that the Durex 2-in-1 purple (US) or green brand (UK) which both contain Aloe Vera works very nicely on fleshlight sleeves.
The Durex 2-in-1 lube, housed in a large upside down bottle was created by Durex as a male pleasure gel and is a gentle full-body massage lube that will absorb into your manhood with a non-greasy feel.
Make sure you don't purchase the red or orange Durex 2-in-1 bottle though, as they both use hydrogenated oil which is no-no when it comes to lubing fleshlight material.
Durex 2-in-1 should probably be higher in this list as some are already calling it the best lube for Fleshlights, but it's still gaining traction and is not available everywhere.
How to clean Durex 2-in1 lube off your fleshlight sleeve
Both the purple and green Durex 2-in-1 lubes that contain Aloe Vera are condom safe, non-sticky and non-staining so just a good rinse in the sink will do.
Tip – it is unscented but has a slightly sweet taste which makes it more desirable for oral.
7. Fleshlube Water

Fleshlube Water was one of Fleshlights first lubes and it has maintained its appeal albeit within a competitive market.
Another good contender for a fleshy feel and while it may not remain lubricated as long as Gun Oil H20 – for replicating what it's like to be inside a lady – it's almost certainly right up there.
Note – this is not the sample lube that comes with a Fleshlight when you purchase one, this is more watery. It should be noted also that Fleshlight lubes are pricier than others with similar volume.
It's still some FLyers favourite lube however and despite the questionable negative Amazon reviews, it holds its own to an extent on quality, but not what you get for your buck in todays market.
How to clean FL Water lube off a fleshlight sleeve
Water based like all of the fleshlight lubes listed here, you simply wash it off under the tap.
Tip – just add a few rain drops of water if it's not watery enough otherwise it looses its viscosity.
9 Additional Fleshlight lube recommendations
1. Water based lubes – for emergencies, a water based type of lube will do the trick – anything paraben free.
2. UK shoppers – if you are in the UK, then Superdrugs Tingke Lube at only 3.99gbp gets good feedback from the stroker community.
3. Probe Thick Rich – stringy like pre-ejaculation. Not a pleasant thought but a lube with a real life consistency.
4. System JO H20 – a silky smooth, long-lasting, warming water-based lube, it's popular FL lube alternative to the leading contender Gun Oil H20. Available at Lovehoney US and at 50% price at Lovehoney UK.
5. Good Clean Love – 95% organic and created for men with sensitive skin, it has the scent of Aloe Vera and cummy consistency and is suitable for silicon toys.
6. Bad dragon cum lube – a slick, slippery and stringy cum textured lube by Bad Dragon
7. Japanese brand called Insomnia – fairly light in thickness but its scent-free and won't make a mess.
8. Lube Life – is another water based lube found on Amazon that gets excellent feedback.
9. Sammor Premium – one of the thicker lubes, you can mix with some warm water, 3 to 4 tablespoons should do it.
Mix well then dump it in the opening of the orifice and stood upright, will seap down the sleeve and collect at bottom cap.
Take off the bottom cap carefully and place in a small cup. Screw the cap back on and pour the remaining lube from the cup back into the orifice.
Rinse and repeat until the chamber is holding its own and is nicely greased.
Combining 2 lubes into one
– As mentioned, mixing Astroglide with Gun Oil H20 will improve it's thickness
– It is suggested that using Fleshlights Fire lube and Ice lube in combo will add more of a fleshy feel.
– If you have more than one Fleshlight then alternating between 2 or 3 with lubes with different sensations certainly spices things up.
Bad Lubes for Fleshlights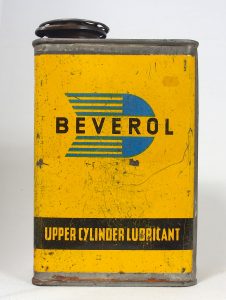 Red + Orange Durex 2-in-1 – they contain hydrogenated oil.
Saliva – saliva is not a DIY lube for fleshlights. Never spit on your sleeve as it will introduce bacteria which in turn may cause mold or invite a foreign smell.
KY Ultragel – thicker than your average water based lube and a bit pricey, it's a quite turgid and doesn't really compliment their Superskin.
More importantly though, it contains an anti-sceptic found in mouthwash that may be irritate your crown jewels.
Meiki's lube – Meiki provide a lube called Onatsuyu with their life-size hip but some reports back suggest it doesn't lube the Fleshlight skin very well.
Silicone lube with fleshlight – silicon lubes are not advised for lubing a Fleshlight.
Oil based lubes – these also are not endorsed.
Intimate Earth lubes – come flavoured and while they are paraben free, too much orally ingested lube is not advised. Non-mouth contact aside though, their products do get good reviews.
Pjur – contains silicon so a no-no, but for non-silicon sex toys, while expensive it's rated highly for its endurance.
Coconut oil – obviously coconut oil has an oily consistency and should not be used. If you have, advice can be found here.
Do fleshlights need lube?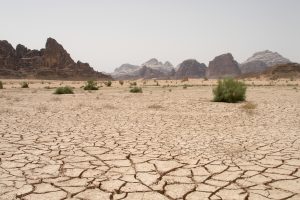 Do you need to lube a Fleshlight? In short, yes.
Going in dry will cause friction on your delicate organ that could cause an injury.
Just like the real McCoy, you'll want to be invited in.
Tip – one interesting take on those who like it dry on entry but juicy inside is to use Gun Oil, as when exposed it will dry out faster than say the Fleshlight Water but will remain juicier for longer on the inside.
By having a little bottle of water with a spray cap, you can give the orifice a couple of squirts and it will  reconstitute the lubes texture making it slicker.
So the dryness on entry will grip you tightly at the base of your shaft, while your member inside is well lubed making the sleeve feel tighter which allows for more texture.
How much Fleshlight lube is enough?
Do you bomb your sleeve with lube or do you add just a few drops?
1. The common lubing school of thought is enough so your texture comes alive – so that you can feel all the intricacies of the pulsating nobs a ridges inside.
2. Three to four tablespoons of a thicker lube may be enough when combined with some warm water.
3. For members with foreskin, be a little more generous.
What about a self lubricating fleshlight?
Yup, turns out they do exist!
But for now they come in the form of a one-shot wonder, aka – a cheap pocket pussy.
Global Novelties are behind this self-moistening sleeve where you just add water for the self-lubricating lube to take affect.
For self-lubricating love tunnels, check out some of Global Novelties designs which feature in this list of cheap strokers under $20.