The thing about a decent fleshlight, whether used manually or in one of the best auto-BJ machines, is that at the end of the day it's nice not to have to hold on to them all the time – hence the need to figure out how to make a fleshlight mount.
Shoes have been the obvious go-to for an immediate mount of sorts, using the tongue and laces of your sneaker to grip the device in place, but this semi-effective method still requires the shoe to remain still, which then demands further DIY skills or the use of a hand.
Related: How to make a Handy hands-free mount

A mattress and a bed base is another popular option but obviously limited in its scope. A yoga mat or a sleeping bag provide a transportable alternative. Then there's the belt tied around two pillows with a comforter on top, but not the firmest of methods.
Anyhow, those looking to make a hands free mount for even the best low cost Fleshlights, can begin with potentially the easiest method here, and that's to strap your Fleshlight to a dumbbell using bungee cords.
Method 1 – A Dumbbell & Bungee cords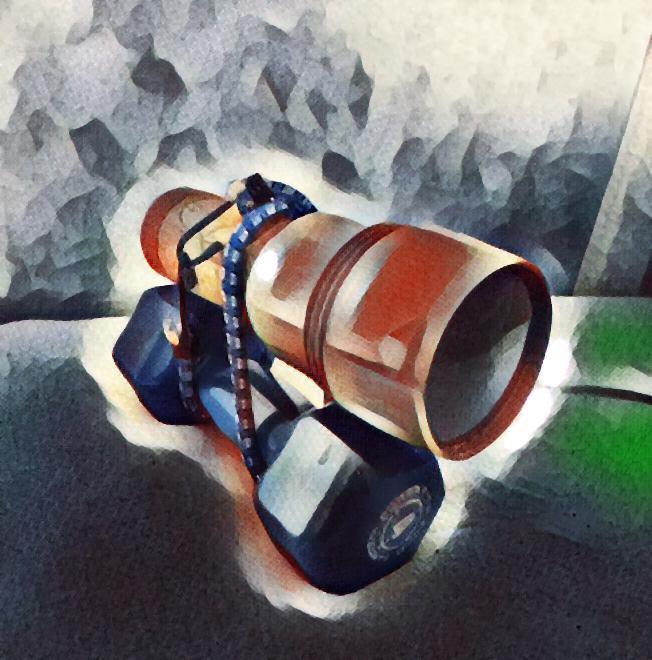 What you'll need:
– A weighty dumbbell
– A short hardy bungee cord or two
How to construct a DIY Fleshlight mount using a dumbbell & some bungee cords.
Step 1: Posted early 2023, the first step is to locate a heavy dumbbell. You could even try a Shake Weight which oscillates for extra measure, although they may be a tad light.
Step 2: Grab your bungee cord – try the garden shed or under the stairs, and then simply wrap it around the dumbbell as taut as you can. Cable ties may be more secure.
Be careful the bungee cords don't spring off mid-flight for obvious reasons.
Method 2 – A Hard Cushion Strap Mount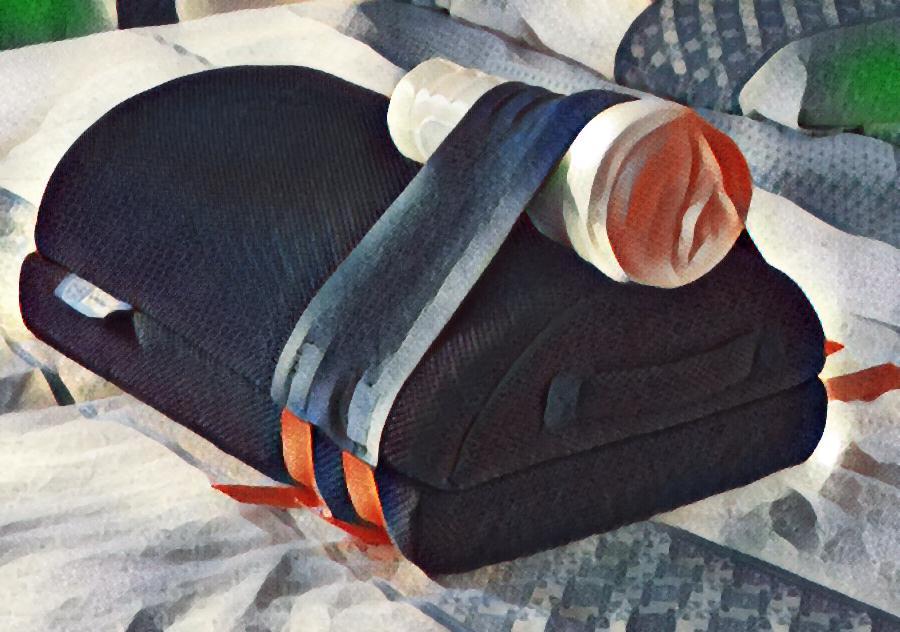 This cushion strap mount idea surfaced only two months ago (May 2023) on reddit, linking to an Etsy design that is no longer listed, but it gives you food for thought to how someone might replicate it.
What you'll need:
– A flat or soft curved firm cushion/Lumbar support cushion or bench
– A wide strap of some kind or belt
How to construct a DIY Fleshlight mount using a firm pillow and a robust strap.
Step 1: You feel like you've seen these cushions before but can't place where.
Not dissimilar to cars console cushion or a lumbar support cushion or bench (even better) for posture therapy, they are much firmer than a light pillow and can be held appropriately in place, working in concert with your gyrations, with less chance of it needing attention during usage.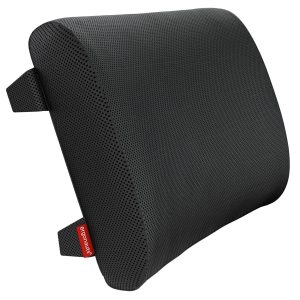 Step 2: You'll need a wide-ish strap of sorts, or a wide belt to secure around your tough cushion, and there must be very little give either side of the cushion or you'll collapse in on yourself.
Method 3 – A Camera Tripod Mount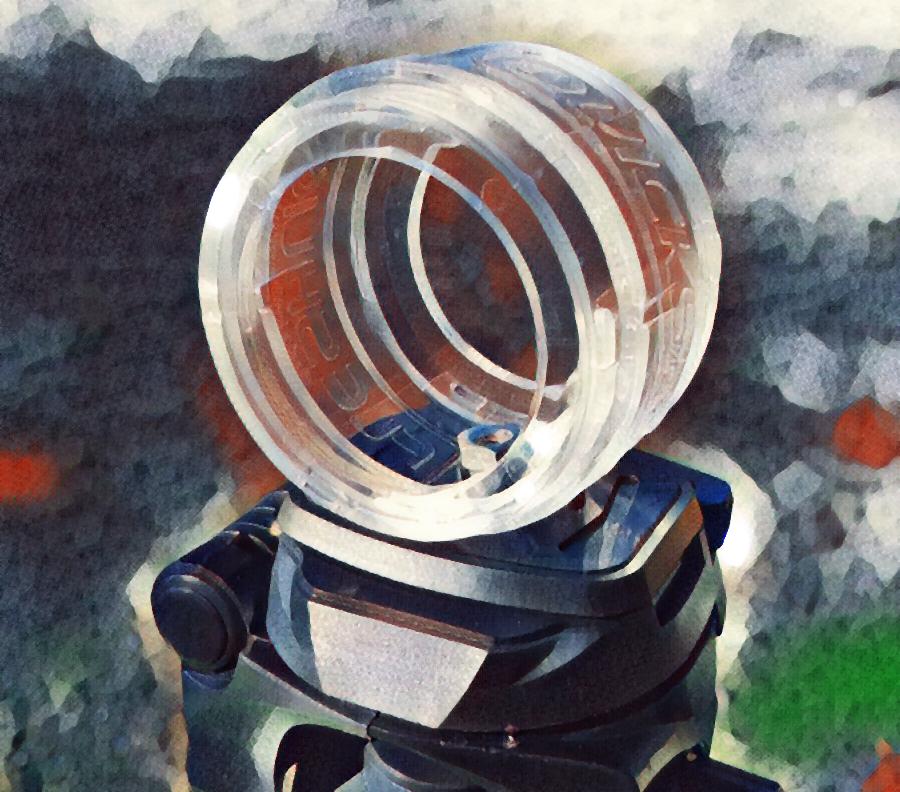 This brilliant solution devised by Kummwithm3 on xhamster (which has since been removed), takes a camera tripod and merges it with the open ended Quickshot Vantage. Here's how he did it.
What you'll need:
– An open-ended or similar sized flesh toy to the Vantage, the larger ones might balance funny.
– A tripod stand, can be picked up second hand and cheap on amazon for $15 or so.
How to construct a DIY Fleshlight stand using a camera tripod mount.
Step 1: Remove the casing and the end caps off and be careful not to let that cyberskin let any impurities touch it.
Step 2: With the casing – in this case of the Quickshot Vantage, you're going to want to drill a hole in the side.
Yikes! you say. Well, it will still function manually, and make that whole 1/4 of an inch which should be the same diameter as the bolt of the tripod plate. Check obviously first off.
Step 3: Using a nut, secure the casing onto the removeable tripod mount plate like so.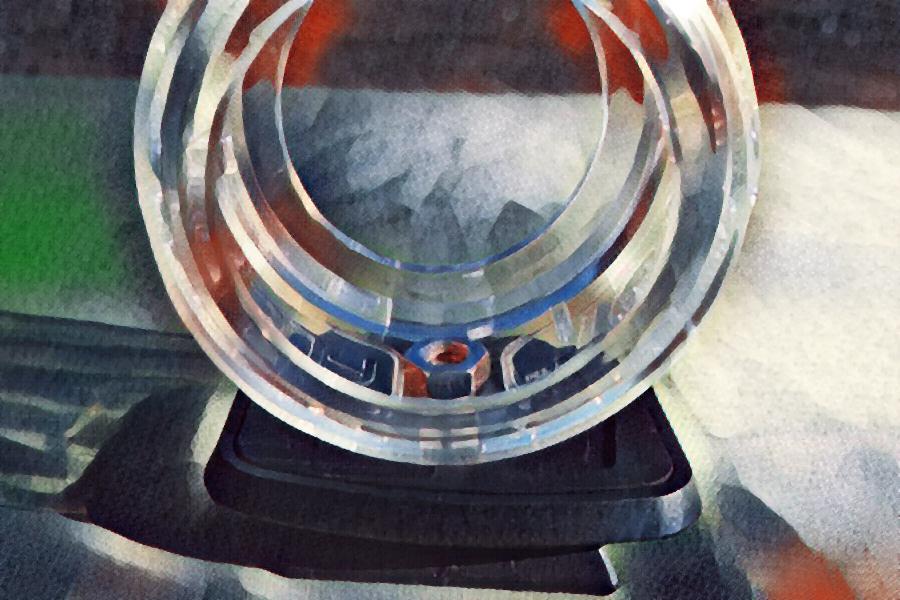 Step 4: Place the fleshy cyberskin back in the casing and you're good to go.
The advantage of a tripod stand in this case is it's versatility of angles and height it can reach, and stand banging is a great work out for your glutes and core
The tripod might topple over, keeping it stable will require some extra ingenuity, try planting the legs in soil outside. Perhaps in front of a tree so you can lean forward against the trunk.
For indoors use on say carpet, this will require further creativity on your part so as to keep the legs in place. Having the stand bolted to the floor is one extreme but effective method.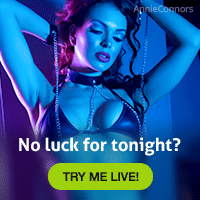 Method 4 – A Wooden Fleshlight Mount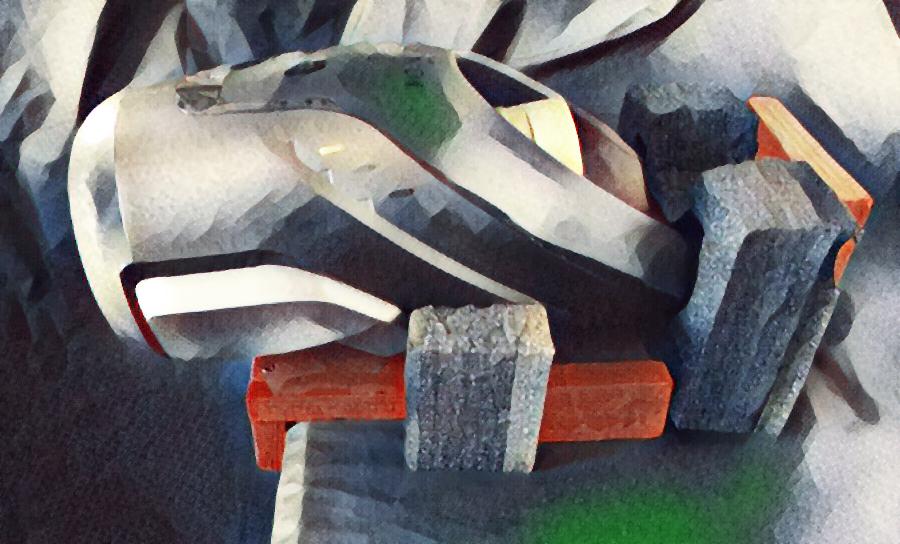 What you'll need:
– A piece of wooden board longer that your prostate toy.
– Some offcuts that will be used to wedge the device in place.
– Ideally, the original packing that came with your Fleshlight.
– Some screws, wood glue, Stanley knife, wooden saw, screwdriver and a ruler.
How to build a fleshlight mount from wood.
Step 1: Create a lip with 2 pieces wood. Make sure the piece of wood that your device will lay on is as wide as it is long and screw a shorter piece on the end at a right angle, this will sit firmly up against whatever raised surface you choose.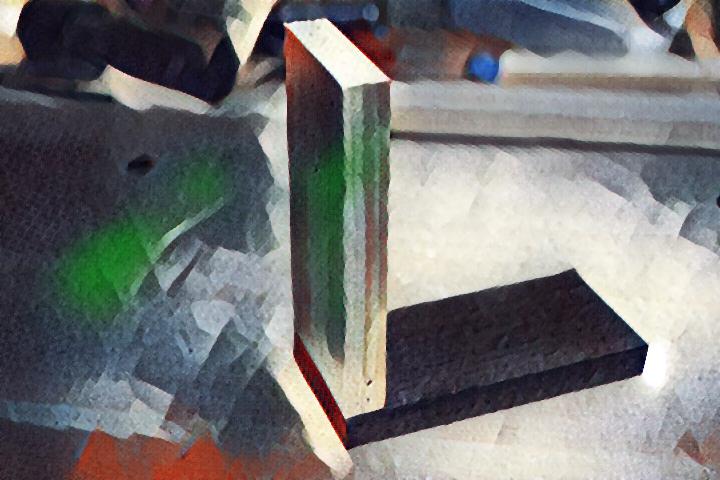 Step 2: Create a second lip which will stand vertically at the other end and provide a back stop for your fleshlight.
Step 3: Make a cradle using the polystyrene that came in the box or alternatively, find some small blocks if you can – often mechanical goods arrive with padded polystyrene corners.
If the latter, use your Stanley knife to carve out a mould that will allow the circumference of your device to sit comfortably.
But better still if you have the polystyrene from the packaging, using the wood glue, apply it to the flat base so your toy sits perpendicular to the wooden base.
Step 4: You'll want a final piece or two of polystyrene depending on how secure you'd like your fleshlight toy to sit, and these will sit on top of the device.
Ideally, your toy will slot into a piece of polystyrene at the end which is glued to the wood or you can always use removeable cable ties to lock it in around the wooden base.
Anyhow – it will look something like the image above. This second design is the creation of girlonthenet.com.
Method 5 – A Drawstring Bag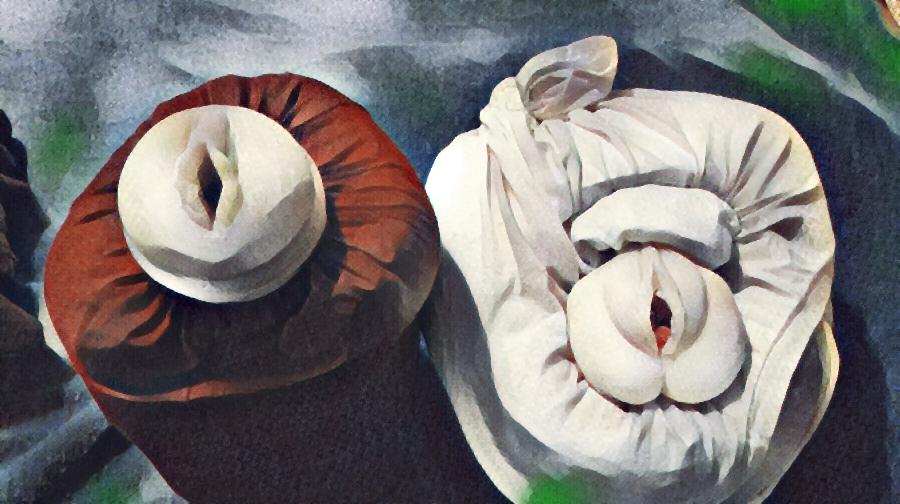 What you'll need:
This is super easy and doesn't require any carpentry skills.
– All you need is a drawstring bag with the sheet set that comes with it, plus also some spare t-shirts or a contoured pillow.
How to make a handsfree fleshlight mount using a drawstring bag.
Step 1: Have the sheet neatly folded inside the bag as it's designed to slot in and simply place your onahole, fleshlight or mechanical sucking device in the center and draw the opening of the drawstring bag to a close to tighten it all up.
If there's too much space inside still, try placing a contoured within the central section, this in turn will help form a cylindrical mould.
This idea was extracted from reddit and in the drawstring bag fleshlight mount on the right, @Mike_in_CO has used t-shirts instead of a contoured pillow.
Method 6 – High density foam mattress for placing under sleeping bags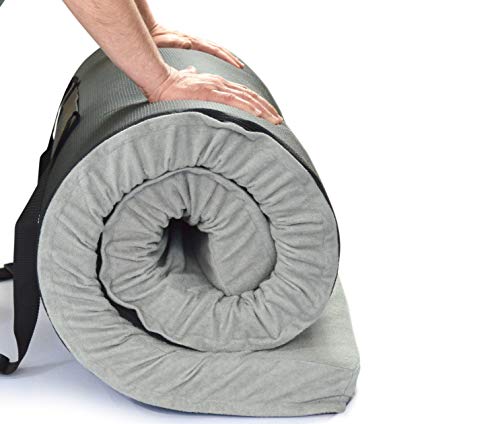 What you'll need:
– A high density foam mattress used for supporting a sleeping bag – one that rolls up, preferably the thicker the better.
How to create a handsfree fleshlight mount using a rolled up camping mattress.
Step 1: Buy or use your already purchased sleeping bag support mattress, roll it up into a jelly roll and place a pillow case over one end to prevent it from unwinding. There may be some slack, but avoid wrapping a belt or some rope around it. Reduce the slack by tying up the pillow excess.
Step 2: Place another pillow case halfway over the other end of the rolled up mattress and then tuck the remaining pillow case in the centre hole.
Step 3: Tuck your choice of pleasure sleeve, case or no case in to the hole in the centre where the half a pillow case has been inserted.
Satin pillow cases or even better – silk ones, will compliment the experience and this homemade mount design will also hold your onahole.
Designed to be used laid down, it's not strictly hands free but beats the old mattress slash bed base sandwich manoeuvre. If you place one hand in the middle while over the top, this will angle the opening up towards you.
Method 7 – Using a Suction Cup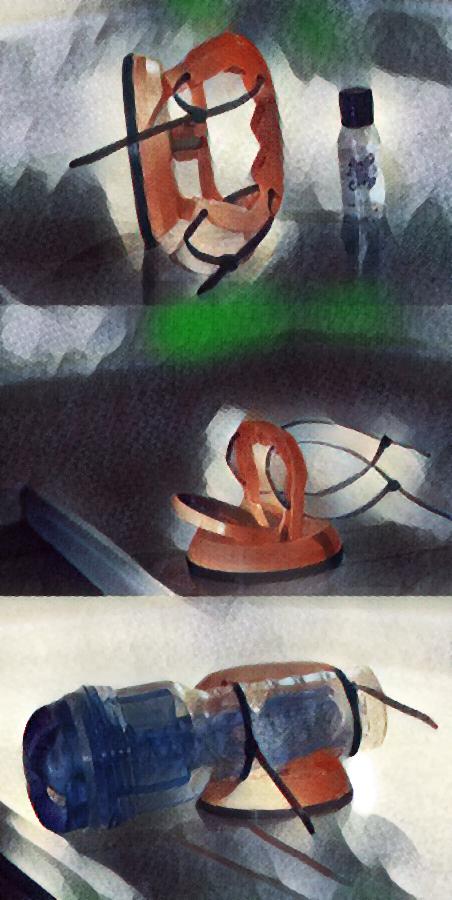 What you'll need:
– A suction cup sourced from your hardware store, usually found in the floor department, or for industrial suction, window suction cup holders for carrying glass will more than take the pounding.
– Some removeable cable ties.
How to make a hands-free mount for a Fleshlight using a Suction Cup.
Step 1: Pop down your local depot store and pick up a suction cup holder, often used for carrying glass or floor tiles.
Step 2: Drill 4 holes into the suction cup which will be used to secure your fleshlight toy with removeable cable ties.
Step 3: Strap in your toy in a case and place your suction cup on any hard surface and lock in.
Not too dissimilar to the fleshlight shower mounts, you're coming in vertically not horizontally when glued to the wall, but this design will handle huge thrusts.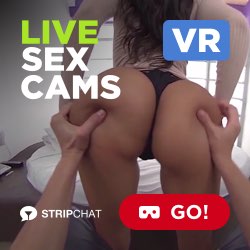 Best Selling Fleshlight Mount
To save you scrolling if you're just looking to buy, rated probably the best device for mounting a Fleshlight (by strokers), are the Meiki Plush mounts.
You have the Meiki Plush Evo – the complete physique, the Meiki Plush Hips – only a waist, and the unarmed DX, and they all house the largest Fleshlights, no problem.
In the Evo you actually reach in from the back and pull the string mechanism to tighten and secure the Fleshlight opening.
The Meiki Plush Hips are from ToyDemon but the Meiki Plush Evo is from Omochadreams, as it's $70 less than on Toy Demon, and while shipping costs from Japan are pricey, it still works out cheaper.
A couple of pointers, try wrapping your stroker in a towel if too narrow and use stockings for protection.
6 Additional DIY fleshlight mount ideas
1. Wooden box
Here's a fleshlight mount one guy made using a homemade wooden box used to discreetly place his Launch, with an opening on one side. Hardly a subtle piece of apparatus but apparently effective.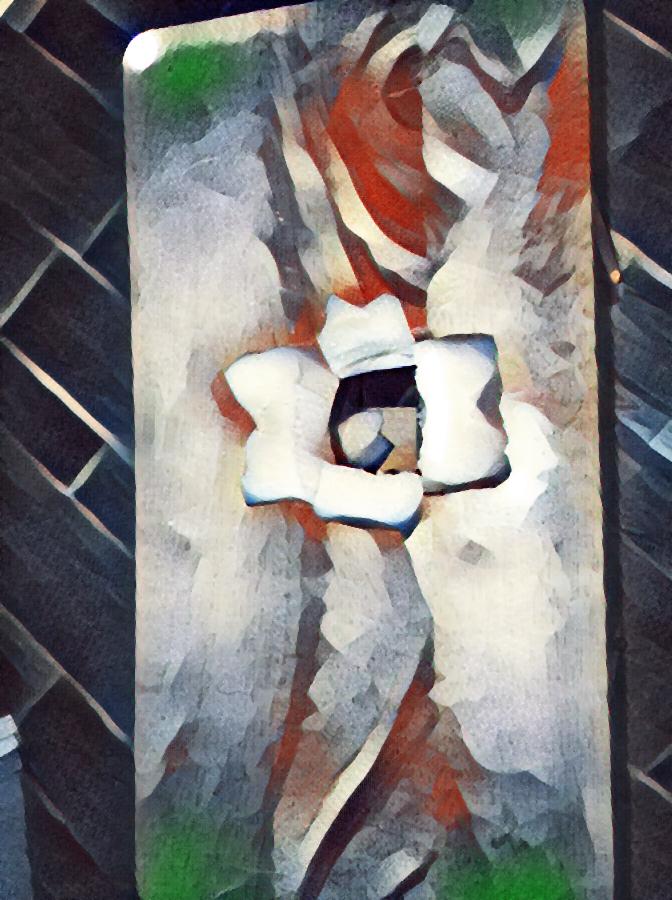 2. Sleeping bag
Try a rolled up sleeping bag with a belt, straps or towels wrapped around it.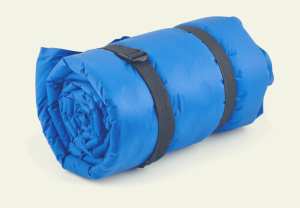 3. Build a cannon
Here's a brilliant invention for hands free fleshlight use, based on the engineering design of a cannon.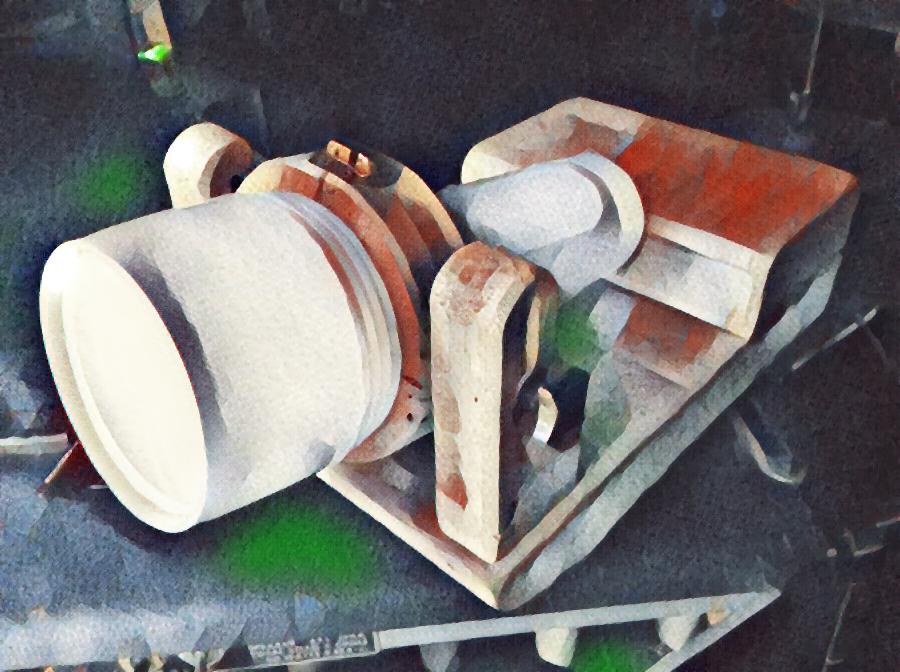 In short wood, star knobs, a hasp and some screws are needed along with a strip of bicycle tube to grip the users Flight in place.
4. Bubble wrap
Bubble wrap positioned and fashioned in a particular way will hold a male pleasure toy.

User of this post no longer at reddit.
5. Polystyrene with straps
Here's a different design using some straps and polystyrene but it's not strictly hands free, unless you can attach it to something which doesn't require you pushing down on it as you pummel away.
6. Styrofoam
You could also create your own orgy of humping buddies using Styrofoam to mount your fleshlight models.
10 Alternative readymade fleshlight mounts & ideas
In addition to these homemade DIY Fleshlight mounts, if money isn't too much of an issue then you can always purchase one.
1. Keon multifunctional pillow & strap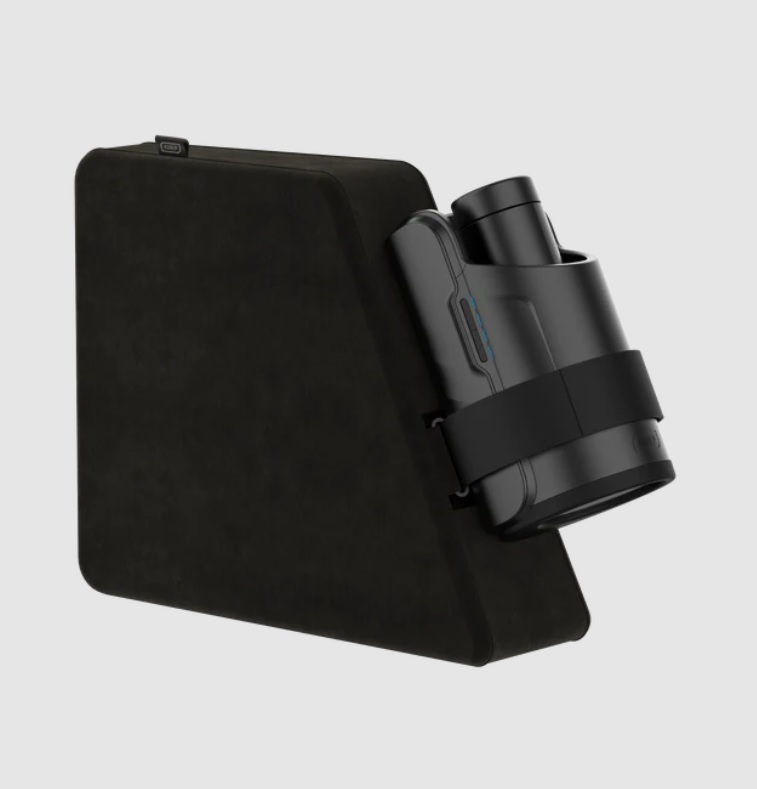 The Keon multifunctional pillow is designed for one of the best auto-strokers by Kiiroo, but it can also be used to house your Fleshlight or any shaft stroker for that matter as it's essentially a strap harnessed to cushion.
It has an adjustable strap width of up to 15.5″ and weighs in at just under three quarters of a kilo and is designed for you to reach angles that going hands-free can't – notably horizontal.
Heads up: from November 19th through until Christmas Kiiroo accessories as well as their toys are discounted quite heavily so worth checking back then.
Much cheaper than the two Liberator mounts featured below.
2. Liberator: Top Dog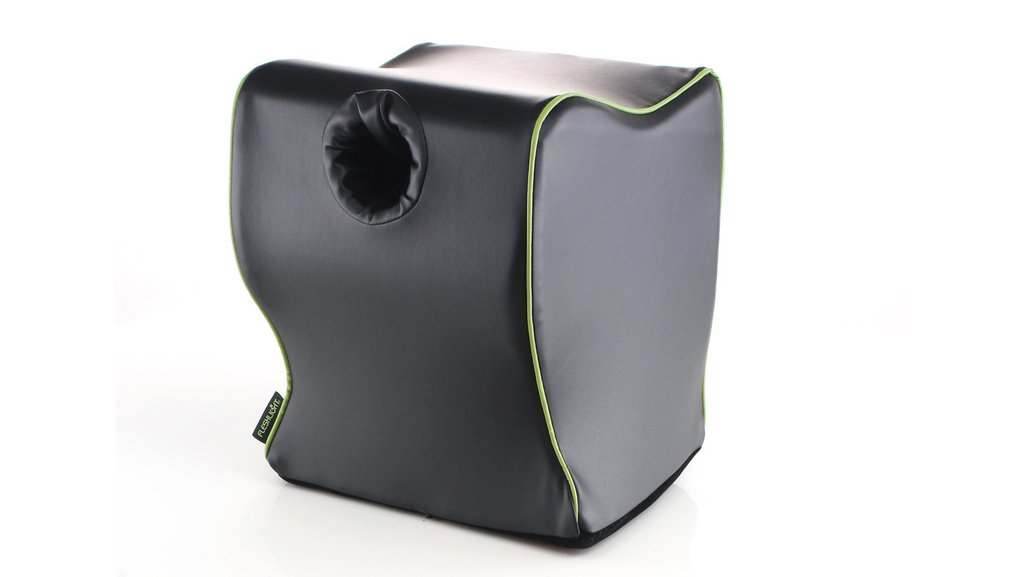 Coming in many different shapes and sizes, you first have the Liberator: Top Dog, designed so you brace it doggy style, where you can work on your stamina training techniques using both hands or kneeling or squatting hands free.
It also positions you perfectly for some rear guard action.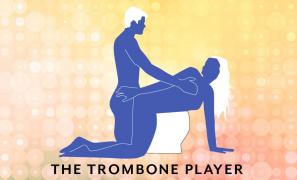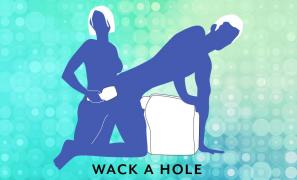 3. Liberator: On a Mission
A collaborative effort by Liberator and Fleshlight, they've also come up with the Liberator: On a Mission, a missionary hands free Fleshlight mount.
Available at Fleshlight, it can be used for solo or team play and is made from luxurious faux leather which cleans easily with just soap and water.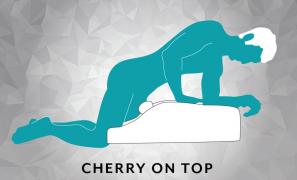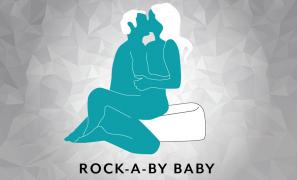 4. Fleshlight Shower Mount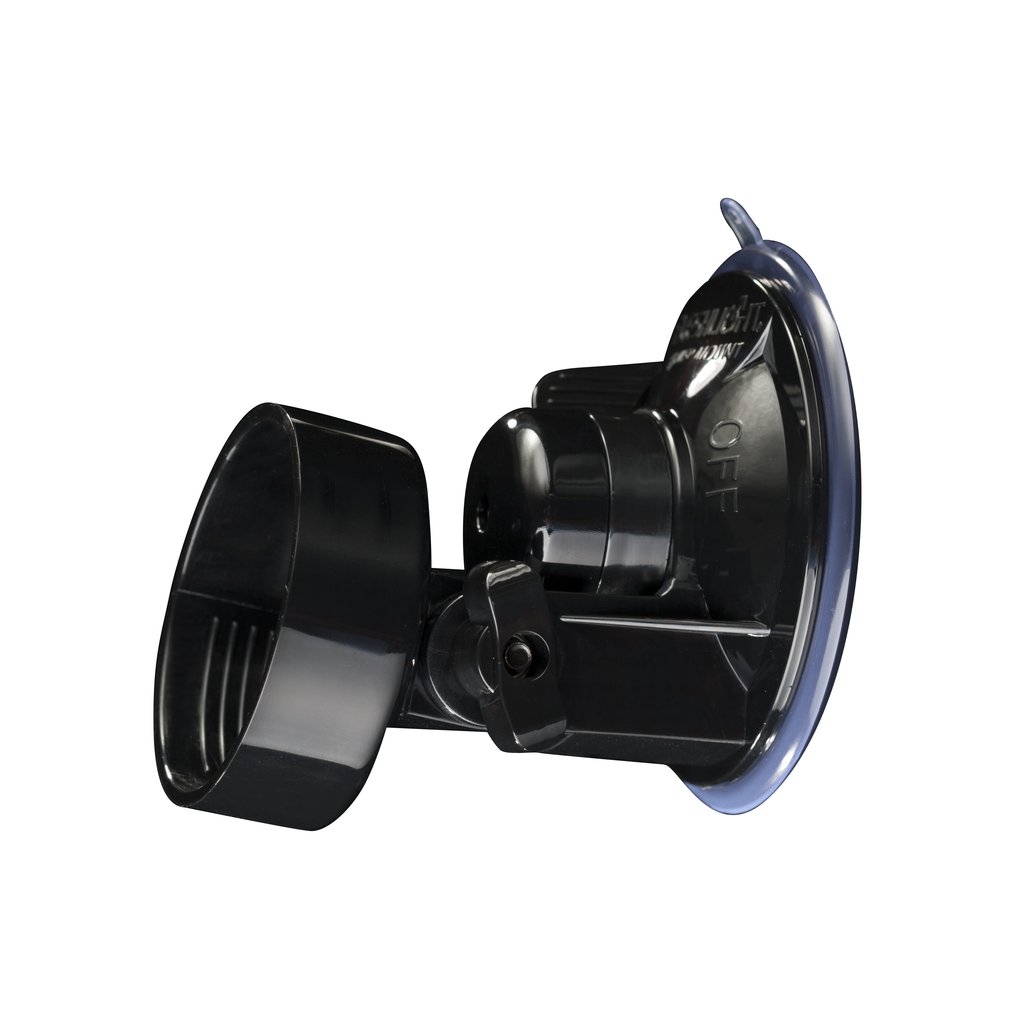 Much cheaper than their cooperative efforts above, Fleshlight do their own model – the Fleshlight shower mount, for $29.95, where it has an adjustable mount, similar to the homemade camera tripod mount, but in this case it has a suction base, so your shower wall is an obvious spot but getting creative is the fun part.
It attaches best to glass and tiles and will even secure itself to the outside of your car but not walls though.
If you own a Quickshot model there is another mount which screws into Fleshlight's shower mount for an extra 10 dollars.
5. Fleshlight Mount Launchpad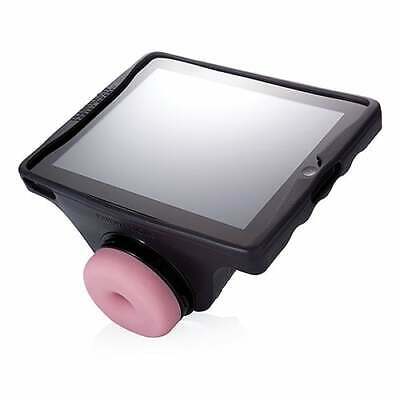 Fleshlight Launch pad unavailable right now – try Amazon.
You also have the Launchpad where you harness your pleasure toy behind the front. It's designed to be used hands free however some assistance on your part to stabilize it may be required.
6. Pinkcherry Suction Cup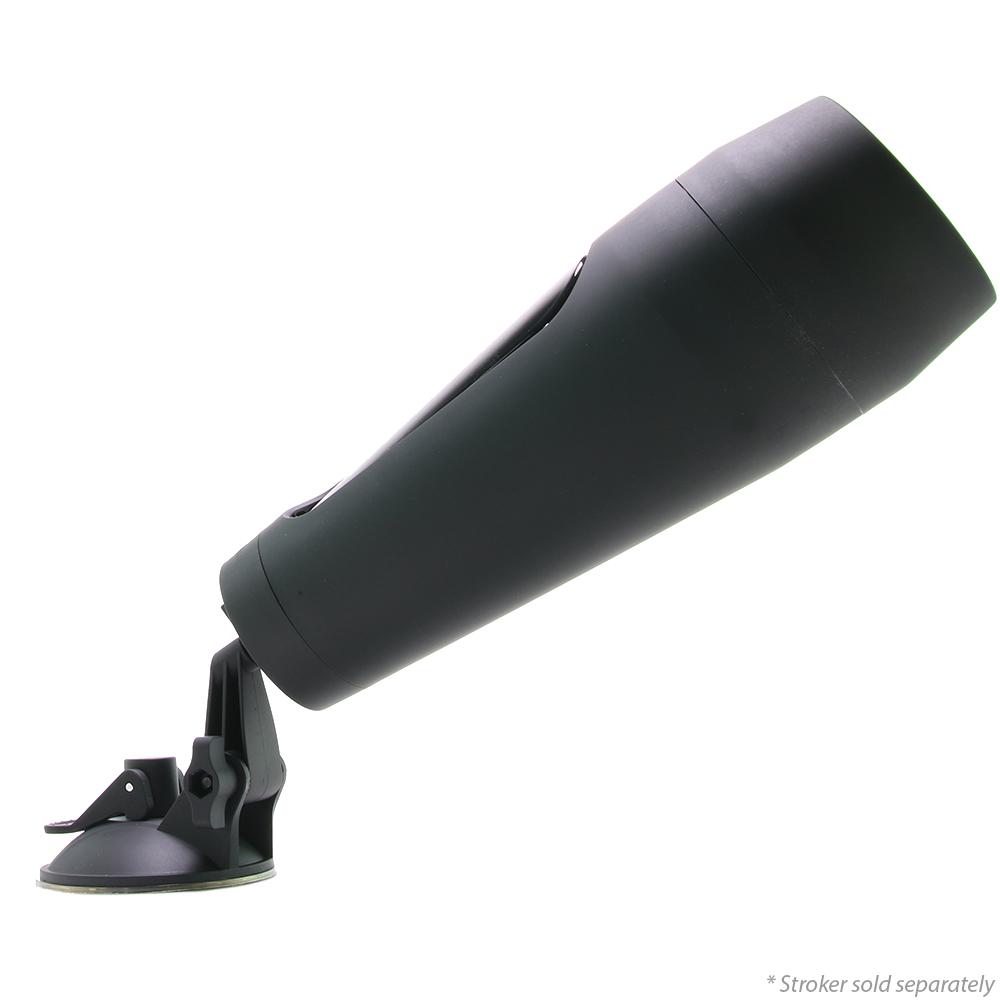 Suction cup unavailable except on Pinkcherry's Canadian site
Doc Johnson also do a suction cup accessory on Amazon.
Being able to go hands free adds another level of pleasure and their Main Squeeze Suction Cup Accessory attaches to almost any smooth surface, gets good reviews and you can replace their sleeve with your own of up to  8.75″, or just buy the suction cup separately and use your own skills to attach your brand of Fleshlight to it.
7. Get an Inflatable Boxing Pillow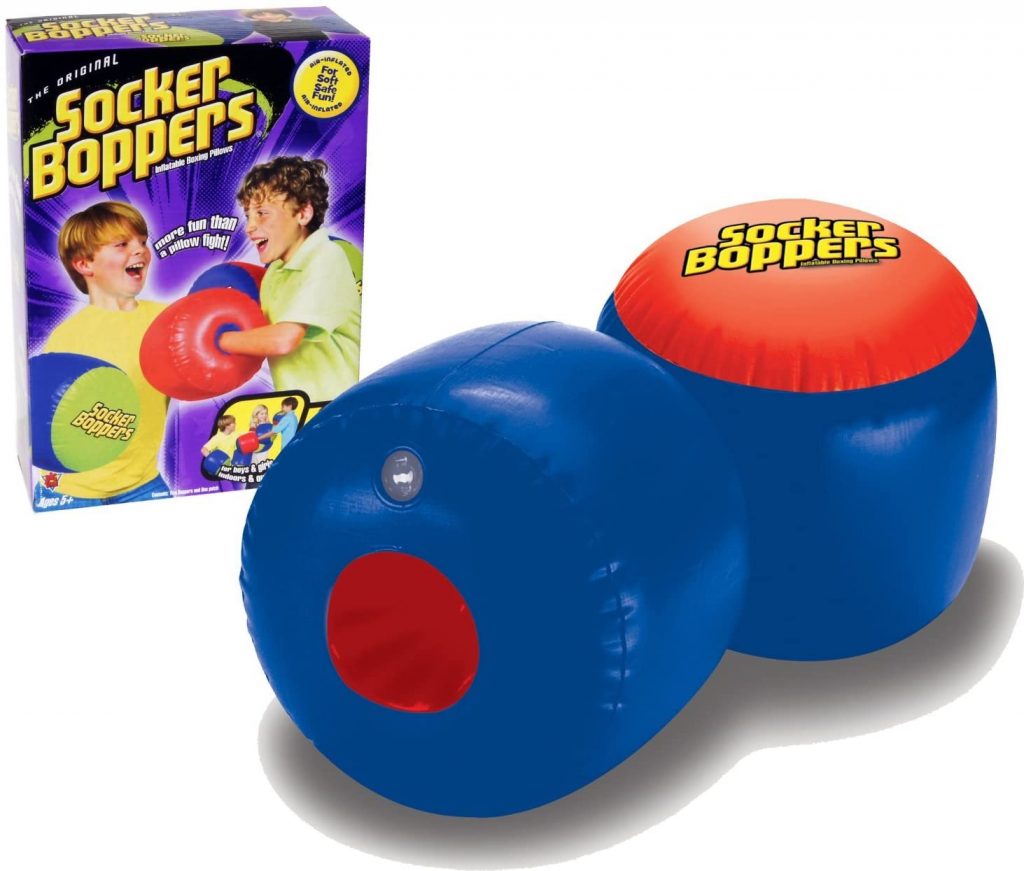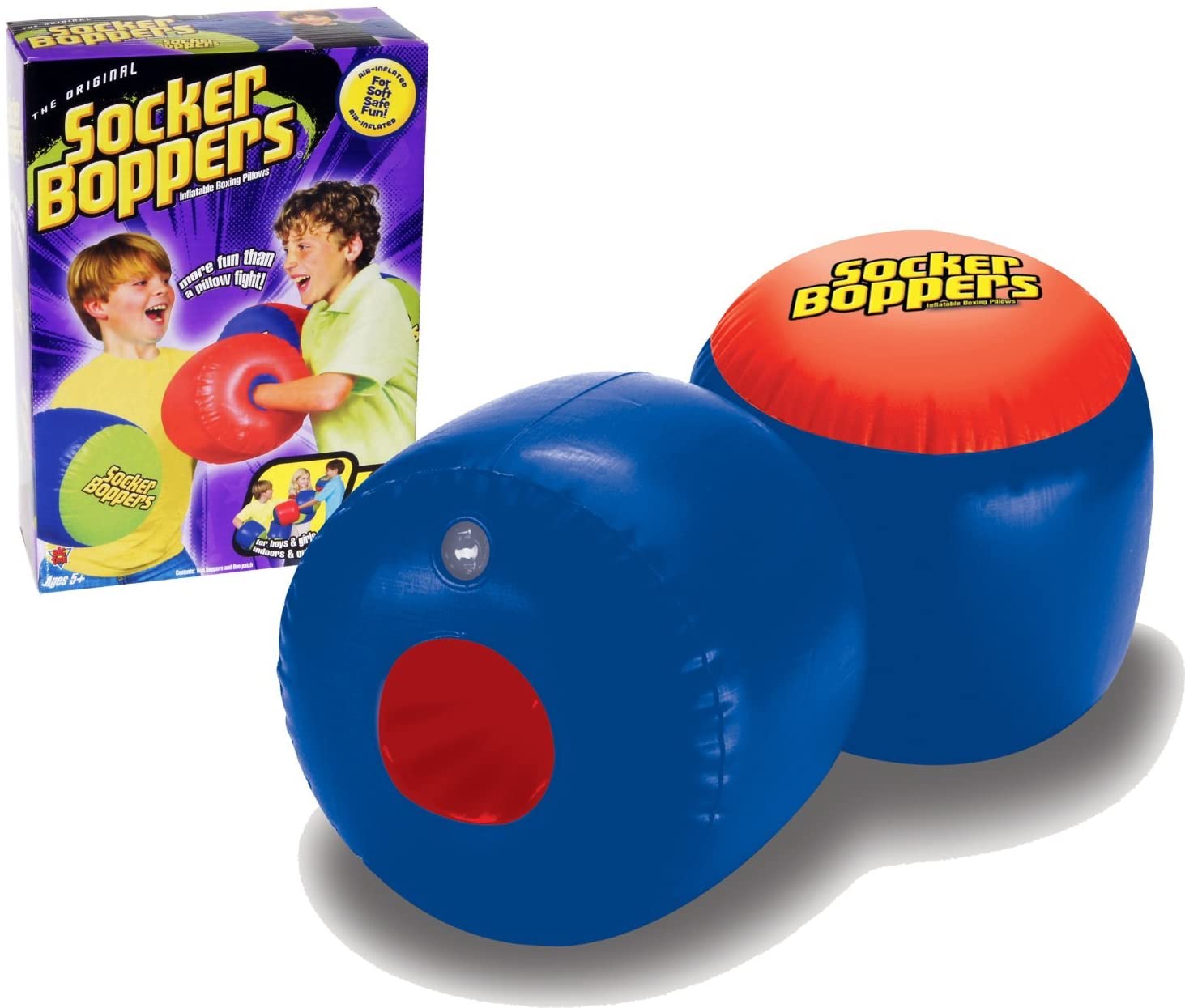 These Socker Boppers on Amazon look the perfect fit. Would be inappropriate of course to leave such a review but they are built perfectly to allow your fleshlight toy to slot straight in. Only $10 to $15.
Built of rugged durable heavy plastic they are large enough to fit an adults hand.
8. Buy a life-size Hip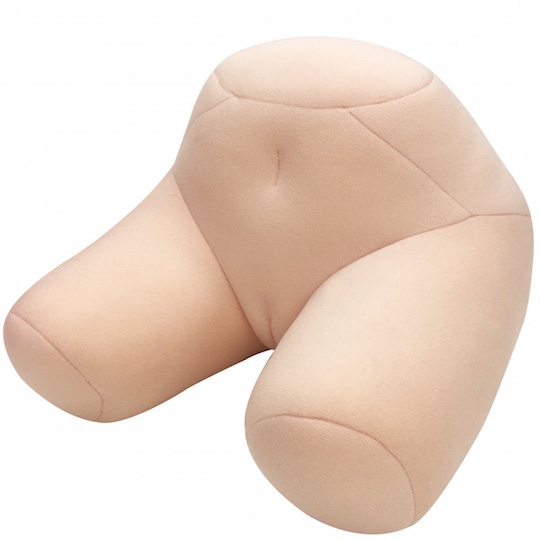 Liberator mounts are good but they don't offer quite the authenticity you may be after.
Fleshlight should really expand their mount collection and work on prosthetic hips for versatility, as they did with the Meiki Plush Hip in partnership with Meiki with proved popular.
This set of love hips measures 8 x 6 x 7cm (3.1 x 2.3 x 2.8″) so too short for standard Fleshlight but perhaps ok for their Quickshot range albeit a bit of a squeeze. A shorter slimmer onahole however will be best suited.
Life-size hips which are both affordable and pricey, provide flexibility and a variation of sexual positions – doggy, missionary, cowboy and cowgirl (plus both in reverse) and the butterfly, and will hold most of the best male masturbators including the complete fleshlight range.
Tricky to get hold of and unavailable on Amazon right now, they do stock fabric life-sized hips at Kanojo Toys who ship worldwide, or for a cheaper option, the inflatable hips below that are designed to slot in all kinds of masturbators might be more up your alley.

The After School Hip at OtonaJP (150g) is designed to hold most male pleasure sleeves in their case and she comes much cheaper than a Liberator mount.
Deeper than the Love Venus it measures 5.51 x 2.36 x 3.35 inches.
When hips alone came out they were extremely popular but they had some issues, not being firm enough was their main complaint.
Then, after much clamour from users, they have improved their weight and feel and they now stand – both inflatable and fabric – as one of the most secure ways to go hands free with your fleshlight or alternative masturbator, especially as mentioned for the variety of positions they offer.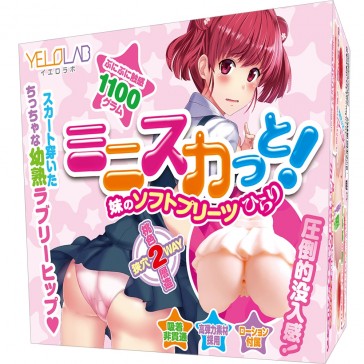 However, for a sturdier inflatable mount than the After School silicone hips above – at 1.1kg you have Soft Sister at only 7 dollars more.
Hips are great for revitalizing some of your old onaholes!
For OtonaJP's full collection of inflatable hips – also known as air dolls or pillows, that will hold your Fleshlight – see here.
9. Use a 3D printer to create a Stroker Holder slash Sexercise Doll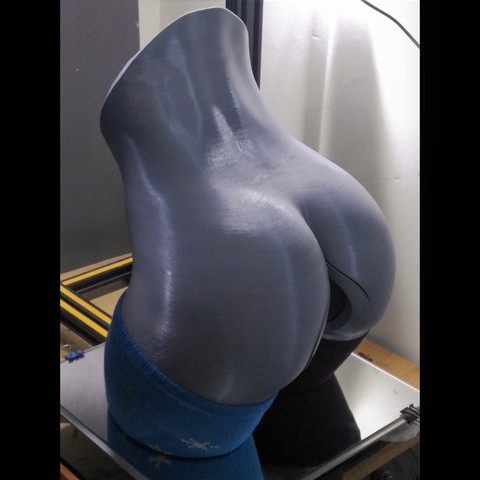 For this you'll need a large format 3D printer or you can get it printed out at Shapeways. It will obviously cost somewhat more than if you had your own 3D printer. 
Should you choose to  proceed with printing out a love buddy at Shapeways, use this code and you will get 15% off your first printout there – XT5BDA.
You can download the design from this page and read its full spec. There are some other models there at cults3d.com by different designers. The future of 3D sex dolls looks exciting.
Essentially, this particular model features a rigid body design that will house your stroker of choice and offers some of the following advantages:
Promotes pelvic exercise & rigid banging

Allows partial dress-up

Customizable perimeter wall  & infills increase durability

Choice of colour

Only 0.8kg 
10. Kiiroo Keon neck strap
Another versatile Kiiroo accessory which will double up as a mount for your case is the neck strap for the Keon.
An affordable and easy to use hands free fleshlight mount, the neck strap works with the Keon automatic masturbator and is pretty straight forward.
It sits in a support with a harness worn around the neck and you're free to wander.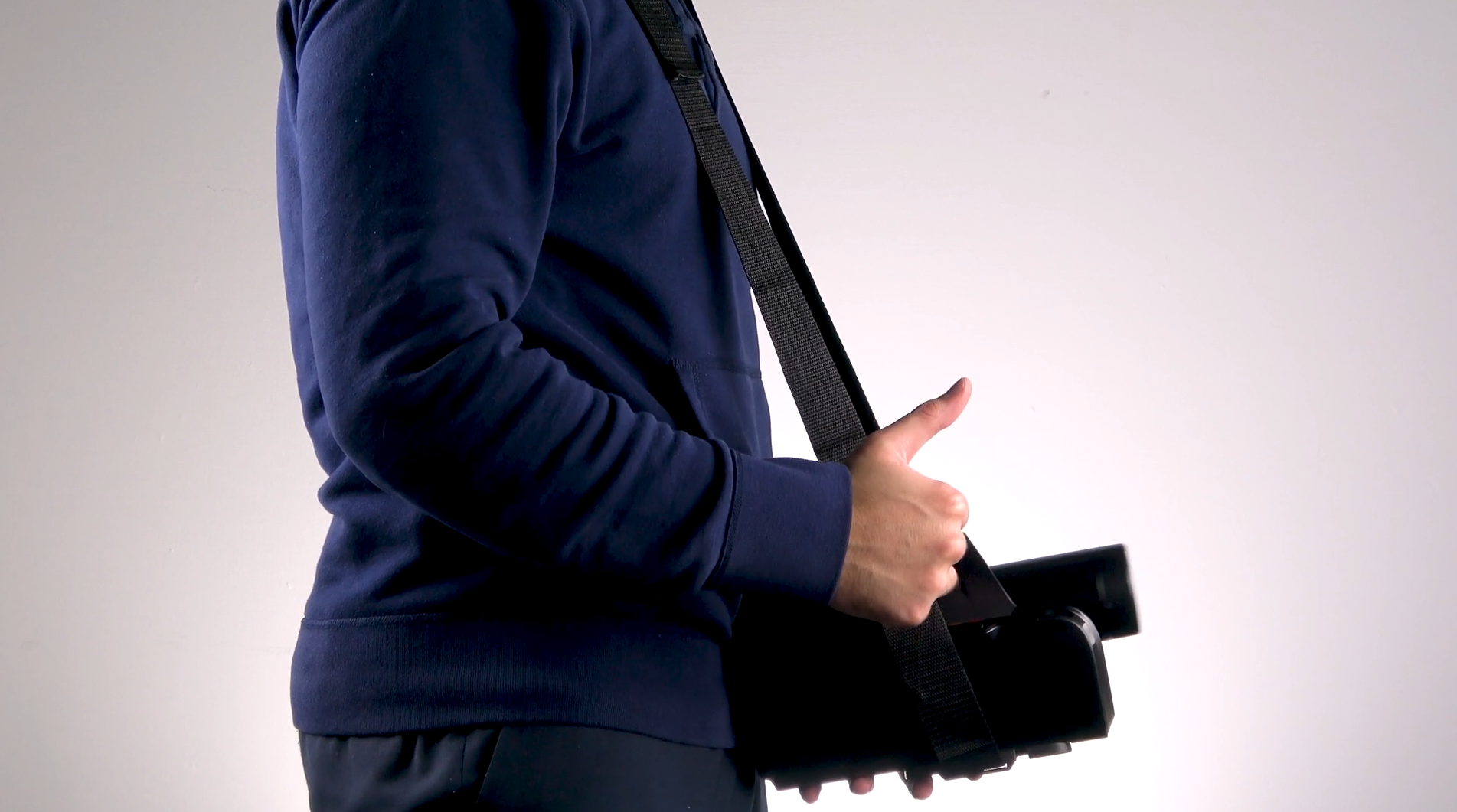 5 New Fleshlight mount gizmo's for 2023
Since publishing this article back in August 2021, a few new onahole mounts have arrived on the scene, and some of which may fit your full Fleshlight perfectly.
The smaller orifice openings however, may only allow you to squeeze your Quickshot model in, or alternatively provide food for thought for other strokers you may own.
All 5 mounts are available through 'Kanojotoys, a stalwart in sex toy accessories since 2007.
1. Hanjuku Hug Pillow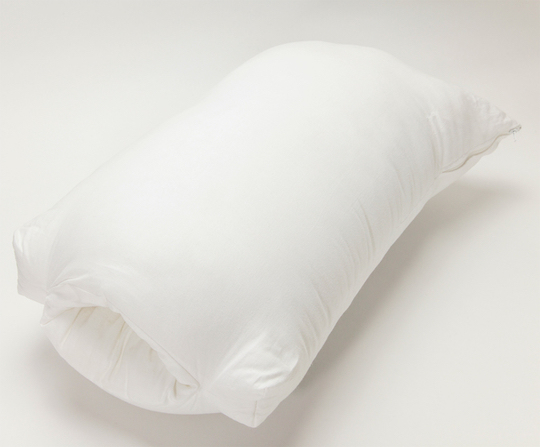 Hole size: not specified/fits wide range
This pocket pussy pillow mount, features a very large crevice for housing a fleshlight or stroker of your choice.
Made from soft durable foam, its texture has an anthropomorphic feel, so you can envisage your idol in starker detail while making out.
It's advised to wrap your smaller Fleshlights in a towel for a tighter hold. 
Bit pricey for just a pillow, but it's its skin-like feel they say, which helps the mind wonder.
2. Onaho Air Cushion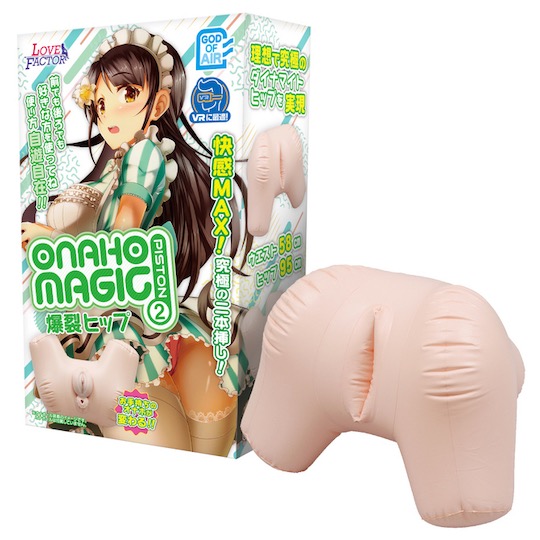 Hole size: 6.7 x 9.8″
As you can see the Onaho air cushion's entrance is pretty wide – almost 7 inches, and close to 10″ deep.
The second cheapest of Kanojo Toys' mount accessories, and as such you'll be riding a pair of PVC hips, so the feel won't be great, but at $21, it might fill a hole, plus you have something to tangible to grip onto.
Room also to explore your cosplay draw.
3. Pleasure Egg Love Balloon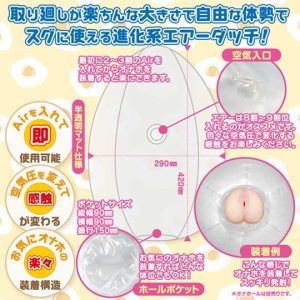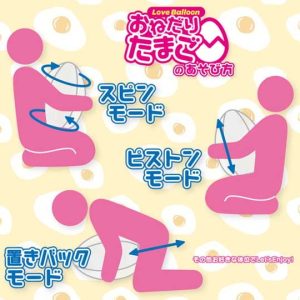 Hole size: 5.9 x 3.5 x 3.5″
At only $18, it's the cheapest Fleshlight mount of sorts to clasp your love tunnel, and it may have to do just that – hold only the sleeve, as its orifical opening dimensions are just 3.5″.
Its depth though is close to 6″, so one of the mid-sized Fleshlights like the Pilot or the Torque may be more suited.
4. Pocket Pussy Suction Cup Holder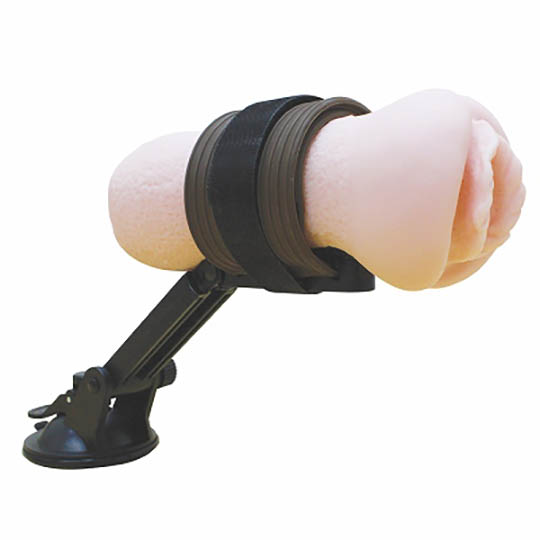 Hole size: not specified/fits wide range
Playing on the theme of method 5, if you don't already own a window suction cup holder and don't fancy breaking out the tool box, for $23, this fairly sturdy looking suction cup mount, not dissimilar to the Pink Cherry suction cup which is hard to get hold of, will grip any sized Fleshlight case circumference, in its silicone belt.
And it's not just for onaholes, but prostate toys, dildo's and vibrators too will slot in just fine.
5. Pleasure Enhancer Urethane Hips Onahole Holder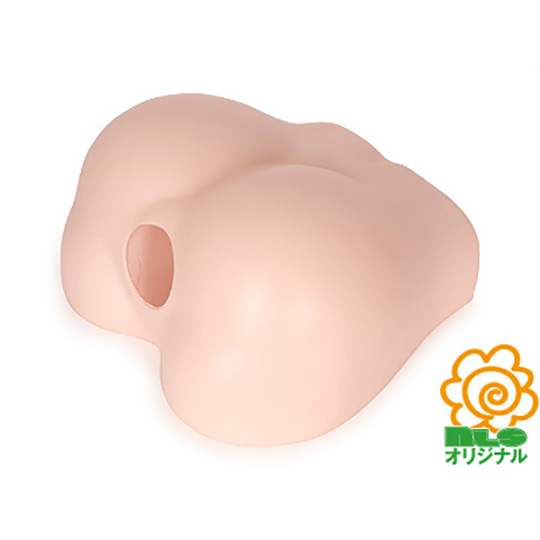 Hole size: 7.5 x 2.7″ approximately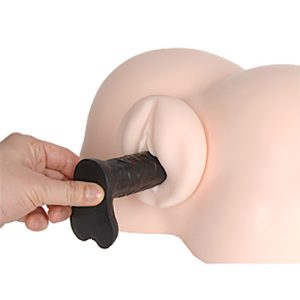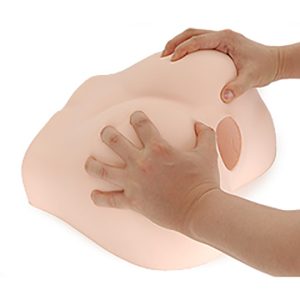 These rather rudimentary looking pair of pleasure hips are in fact not as rock solid as they appear.
They feature a fleshy material manufactured by 1NightLoveStory, that is malleable and grippable like a firm toned physique, so there's some give but not too much. 
The masturbator slot size dimensions are approximately 7.5 by 2.7″, so pretty narrow although given how pliable the hips are, you should be able to squeeze a slightly wider onahole through.
Summary
From mounts to hips to torso's to the complete shebang, it's easy to see how you can begin with the mattress and progress on through to a life size sex doll.
Whatever your choice of mount, using a fleshlight hands free is undoubtedly the best way to experience these pleasure toys, especially when they're synced up with some of the best virtual reality porn sites to indulge and coddle you in your private fantasies.