What are the best virtual reality porn sites of 2023? Below you will find a comprehensive list of VR & interactive VR porn sites that span nationalities, sexualities and a plethora of kinks, serving up multiple fetishes and sexual fantasies – all viewed inside a simulated 3D environment, plugged into one of the best auto-blowjob machines in town!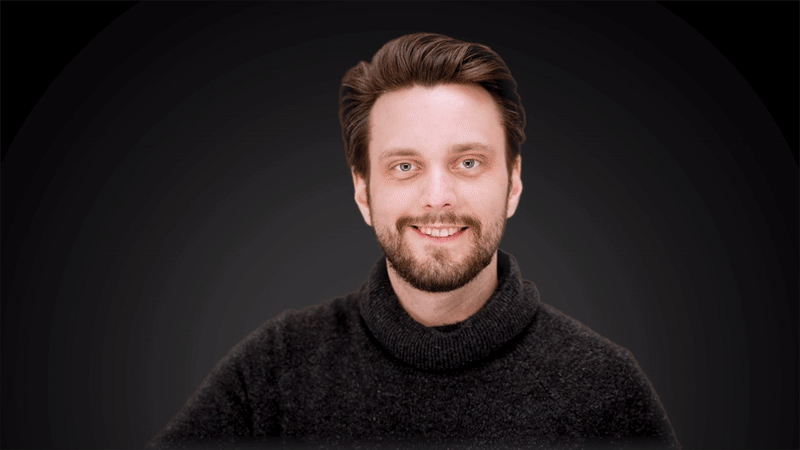 Since 2017, global sales of virtual reality headsets have increased on average about one million per year according to Statista – from 4 million units to 6 million in 2019, and while the release of a new VR sex game hasn't exploded into overnight queues outside Walmart just yet, the industry is growing fast, with its roots in vanilla sex now expanding into other fetishes and sexual genres.
What is VR Porn (briefly)?
Aka "depth perception", VR porn is mostly 180 or 360 degree stereoscopic film which is where two photographs of the same object are taken at slightly different angles and then placed together.
This allows you to immerse yourself in a sexual act by holding the "point of view" (POV) – from the position of the male or female protagonist or voyeur, or put simply – from the position the shot is captured.
While inside this immersive new imaginary world, you have a 3D image of your pleasure partner, where you can literally stare straight into their eyes which was one of the first game changers of VR porn.
Essentially, you slip on your 3D goggles (and if you have one –  your automatic BJ machine or rabbit vibrator for example) and on your models side they have a stereoscopic camera positioned which determines your point of view in live shows or pre-recorded material.
For now, there is currently less vanilla VR porn out there for ladies than there is for cis men, but for gay, FTM, lesbian and multiple other sexualities and sexual interests, material is growing exponentially.
Of course, not every VR headset is bought with the intention of being immersed in 3D orgies, while being hooked-up to say the mighty Keon or a telidildonic device, but the demand for VR interactive porn super outweighs the supply right now.
So how is virtual reality porn evolving?
In short, porn gamification is new, whereby the models set their viewers kinky challenges, plus there's foreplay focussed feminist porn which ditches the usual male porn stereotypes and narratives.
Then there's a whole host of new empowering VR porn websites for all types of kin.
Related:
Full List of Best Virtual Reality Porn Sites 2023
Not every VR porn site is wired up to sync your automatic dildo or penis stroker, but those that are, are referenced whether they are interactive or not below.
(All links to VR sites open in new tab).
Best VR Porn Sites for Beginners
Most of the sites listed below offer teasers and for the whole movie, subscription and/or payment is required but some sites do provide more free material than others, and these are a good place to start if you're still defining or refining your pleasure niche.
Here are some of the best virtual reality sites with free material for beginners.
• POVR (interactive – yes)

You essentially get access to 95+ VR sites (73 premium) for the price of one with POVR.com.
Also featured under Femme Fatal point of view (POV) VR porn below, it's an excellent resource for free clips with 100 plus trailers to sift through, plus there is a lot of POV VR porn and lesbian VR material too.
Of their interactive content, there are currently 414 vids you can pair your toy with.
POVR themselves post roughly 300 new scenes each month and with all the additional brands weekly material, it's like the Netflix of VR porn.
There are nearly 9000 immersive VR porn vids housed there right now.
POVR could feature under any number of these types of VR fetishes – MILF, trans, college, Latina, teen 18-19, Easter European amateurs, foot job, doggy and threesomes to name a few.
A mixture of 180 and 360 degree VR cinematography, with some premium sites offering interactive content like Wankerz which features on POVR, vid quality comes in 4k, 5k, 6, 7 and a few in 8k.
With various deals on offer, the cheapest working out at $7.64 a month for three years – a long stretch admittedly or $9.99 a month for just one year, you would pay the same for joining Wankzvr.com alone.
POVR is a no brainer.
POVR benefits
Use of 73 premium VR porn sites
 8,800 VR vids to watch & rising
4,100 VR models – variety of nationalities
Cutting-edge tech – next gen adult entertainment
 Tons of VR updates each week from across all brands
• Wankzvr (interactive – yes)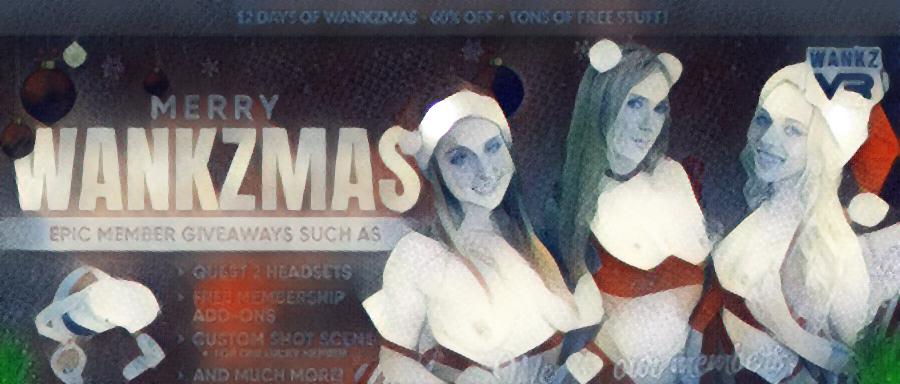 Wankzvr have been around since 2015, when the very first virtual reality models came out and is now quite the powerhouse of VR porn, winning awards for having one of the best virtual porn sites' collection over the last 3 years.
Probably the second best value for money if you go all in, you get full access to 6 VR premium sites plus 1'700 videos which cater for multiple fetishes – face sitting, Milf, Asian, interactive, cosplay, kissing, big tits, redhead, cream pie and blonde.
Note – you may need to open through a VPN to view Wankzvr if coming from a remote part of the world.
• Vixenvr (interactive – no)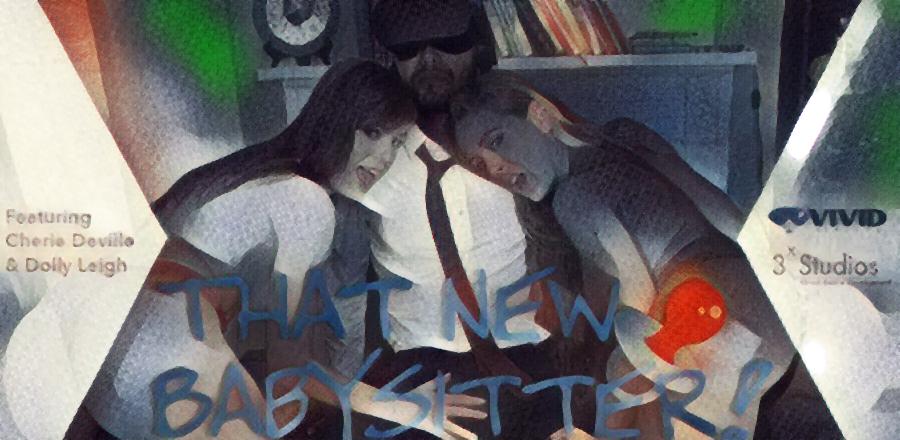 If you want to purchase vids individually before committing to VR porn, VixenVR provide 360 degree movies at affordable prices with a little bit of something for everyone. A no nonsense site.
You may need to bypass your adblocker.
NEW VR Porn Sites
• FeelMeAI (interactive – yes)
Let's begin with the new FeelMe AI version (released October 2022) as they provide one thing other virtual reality porn sites do not – and that is a new chrome extension that can interpret on screen sexual movements which opens the door to a wealth of new porn sites and cam sites too.
This is a real game changer as you can now watch someone from TikTok to Tango (try Columbia) and pair your machine powered auto-masturbator or dildo, and experience the gyrations and twerks straight onto your buddy in real-time.
This works best when there is only one person in the live cam and the chrome extension is set to auto-pilot.
For pre-recorded videos outside of the chrome browser, change settings to auto-interpret the movements on whatever device you're using.
However, more relevant to the task in hand are the number of websites your toy can now access and the material it can pair with.
These include a good collection (in the hundreds) of interactive videos shared from A-list sites such as Naughty America – great for huge tits virtual reality, Wicked and FeelXVideos to name a few.
You can even switch gizmo's around on some toys (like the Keon below), transform it into a pumping machine and get rodgered instead.
Not restricted to just stroking, using this new AI software allows you to diversify your genres and to tap into new machine powered pleasures on your choice of orifice.

• Vr3000 (interactive – no)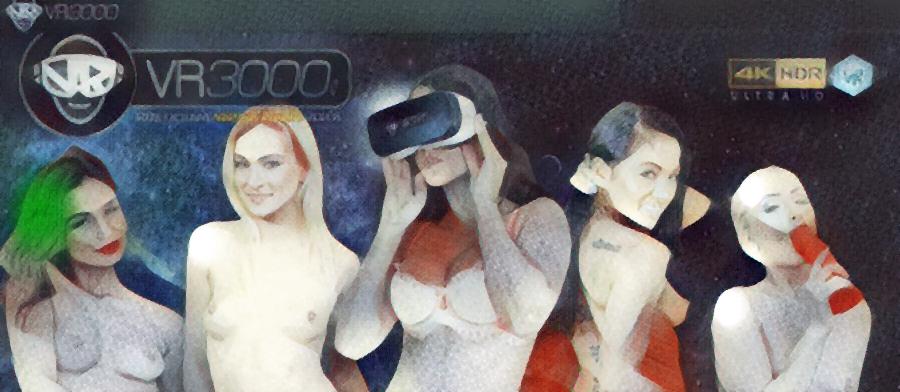 A new regularly updated VR site that delivers porn weekly which is filmed inhouse, so all fresh material.
If you want to hook your cam up so you can stream both ways with a live model, you can do so directly through your browser – no need for an extra app.
• Dreamcam (interactive – no)

One of the few VR porn sites that offers live public shows of webcam girls without signing up. Simply stick on your headset, go to dreamcam.com and enjoy their show.
In their VR metaverse they host roughly 400 to 500 girls who are free to access, all with their own stereoscopic imaging camera at their home, with tokens to be purchased should you opt for some one on one personal time..
Their stereoscopic tech allows you to touch and feel and you can text or speak, up to you.
For a cost you can tip, go private one-to-one or hop in on live group private shows.
Tokens start off at 100 for $12 and peak at 3000 for $340.
Like all VR porn sites listed here, they require a headset that can access the web, so that's most of todays models. Even Googles Cardboard headset will accommodate these sites.
Only downer is you can't hook up your stroker just yet.
Best Interactive VR Porn Sites
Cutting straight to the chase, given that machine powered VR porn is the closest thing to the real deal, while each VR porn site listed here is labelled whether it's interactive or not, it's useful to have a list of the best interactive VR porn sites too.



The Oynx+

– a less powerful but more travel friendly & affordable VR interactive machine stroker by Kiiroo.
• Feelconnect (interactive – yes)

Feelconnect is not itself an interactive porn website, but rather the app which is ubiquitous across most of the best virtual reality porn sites and it allows you to sync up your toy to your VR vid.
Also, if you are pairing with a Bluetooth toy, you can use the latest FeelConnect3.0 app which is free on Apple or Google Play, and then sync you're own compatible male or female masturbator.
Just tap the "interactive" icon on the video when you're in your chosen VR setting and you're good to go.
Such compatible male devices fyi include: the Keon, Onyx+, Titan and the Pulse Solo Interactive – all Kiiroo devices for now.
Feelconnect3.0 gets mid range reviews at each app store so you may prefer a reliable script or the FeelMe app or chrome extension discussed already, to pair your toy to the movements on screen.
Note: The Handy and the Universal Launch are interactive with mostly Funscripts, but not with too many VR sites for now.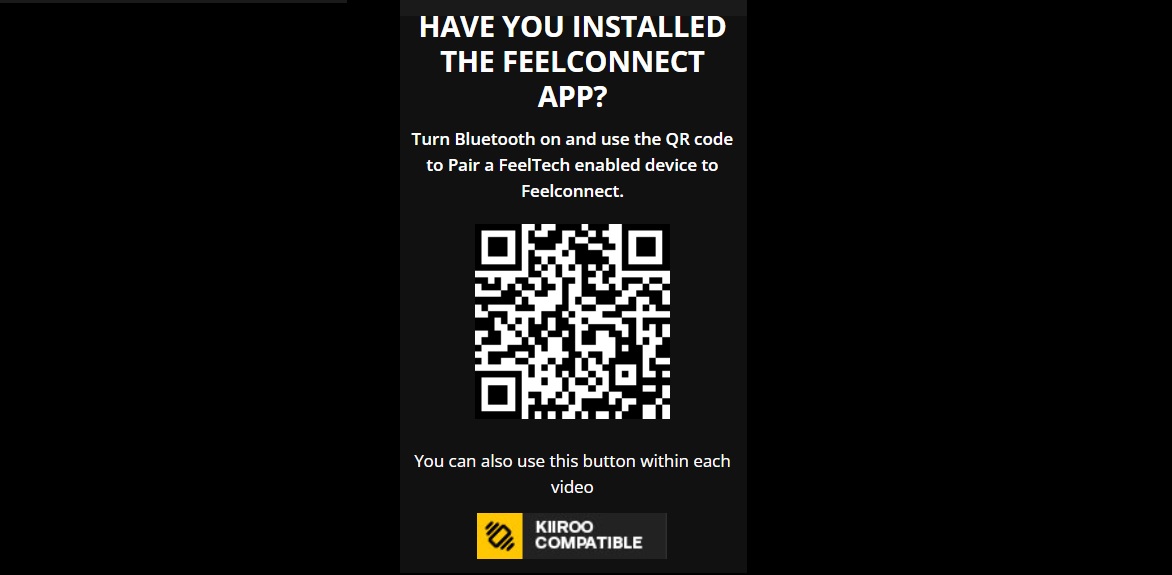 • Virtualrealporn (interactive – yes)

One of the few sites that provides full compatibility with Oculus, Samsung equipment, their content is also smartphone friendly.
Rated one of the best for immersive virtual reality interactive content, there's quite a range of material with 840 VR films and counting as they release two new interactive VR videos a week.
Shot in 8k, Virtualrealporn's material most importantly links up to some of the best automatic male masturbators, and supports the PlayStation VR setup as well as footage for your HTC Vive.
Latina, large breasted, Asian, anal, MILF and alternative niches, Virtualrealporn is a bespoke VR platform tailored to cater  mostly for interactive sex.
Simply whip out your interactive toy, download and open the FeelConnect app on your smart device, turn on your bluetooth and use Virtualrealporn's QR code to pair your FeelTech enabled toy to the FeelConnect app.
You are now paired with your chosen interactive video's virtual reality script – all Kiiroo compatible.
•  Sexlikereal (interactive – yes)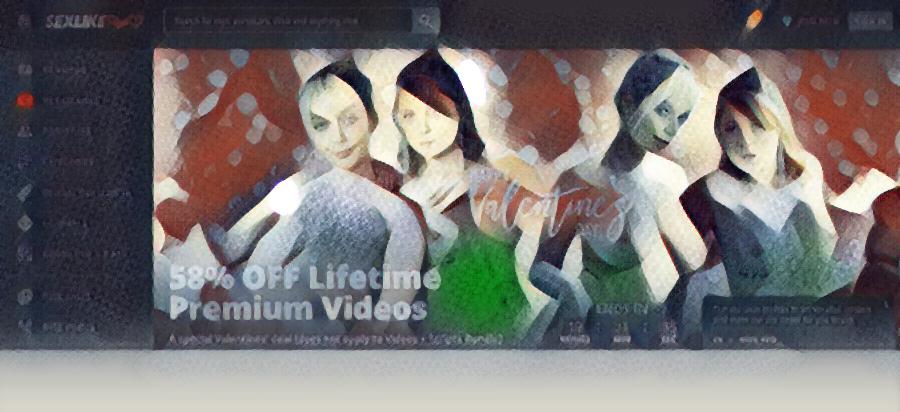 With  close to 25 thousand straight videos, Sexlikereal also boasts a modest collection of interactive gay material, close to three hundred and double that in their transgender department.
SLR is like POVR, it hosts multiple VR websites under one roof.
Their categories section is vast and is broken down from A to Z and is also categorized through video quality and scope of view.
One of the few interactive VR sites that provides scripts that work with Kiiroo products as well as the Handy and other brands.
Regular VR headsets can be used on their platform on either the SLR app or their website using the DeoVR browser.
There are currently (as of 02/16/2023) 1023 interactive VR scripts on SexLikeReal or SLR.
• POVR (interactive – yes)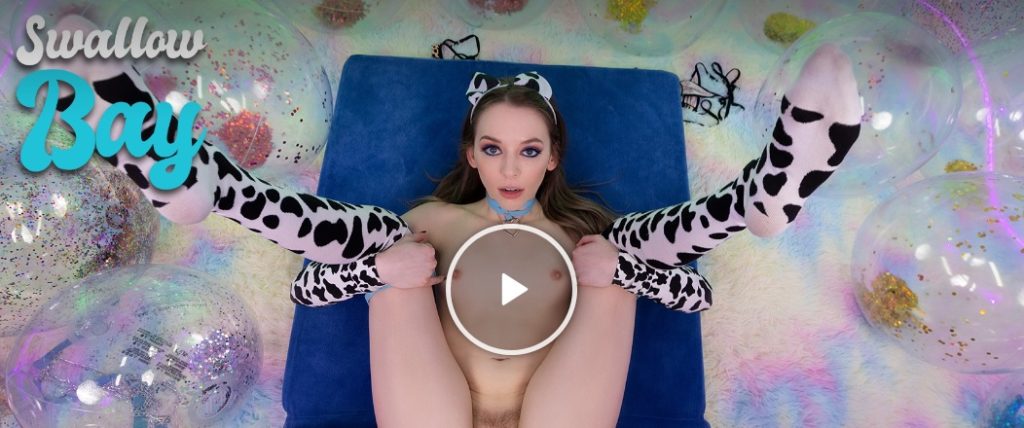 POVR has to be included given the 73 premium VR sites that you get access to, of which 550 videos are currently interactive (04/04/23).
POVR uses Feelconnect to make your auto-stroker come to life which is free as reviewed above.
POVR tip: if you are trying to use the DeoVR browser to play their material, you may get a message stating: "please open this page in VR-compatible browser".
The DeoVR browser works well with SLR (sexlikereal) but can only process video up to 4k.
Alternatively, if you are using Plex to play your content, make sure you choose the "Videos" folder not "Movies" – something to do with the meta-data, and DeoVR browser should play your material.
Best Webcam VR Porn Sites
• Stripchat VR (interactive – yes)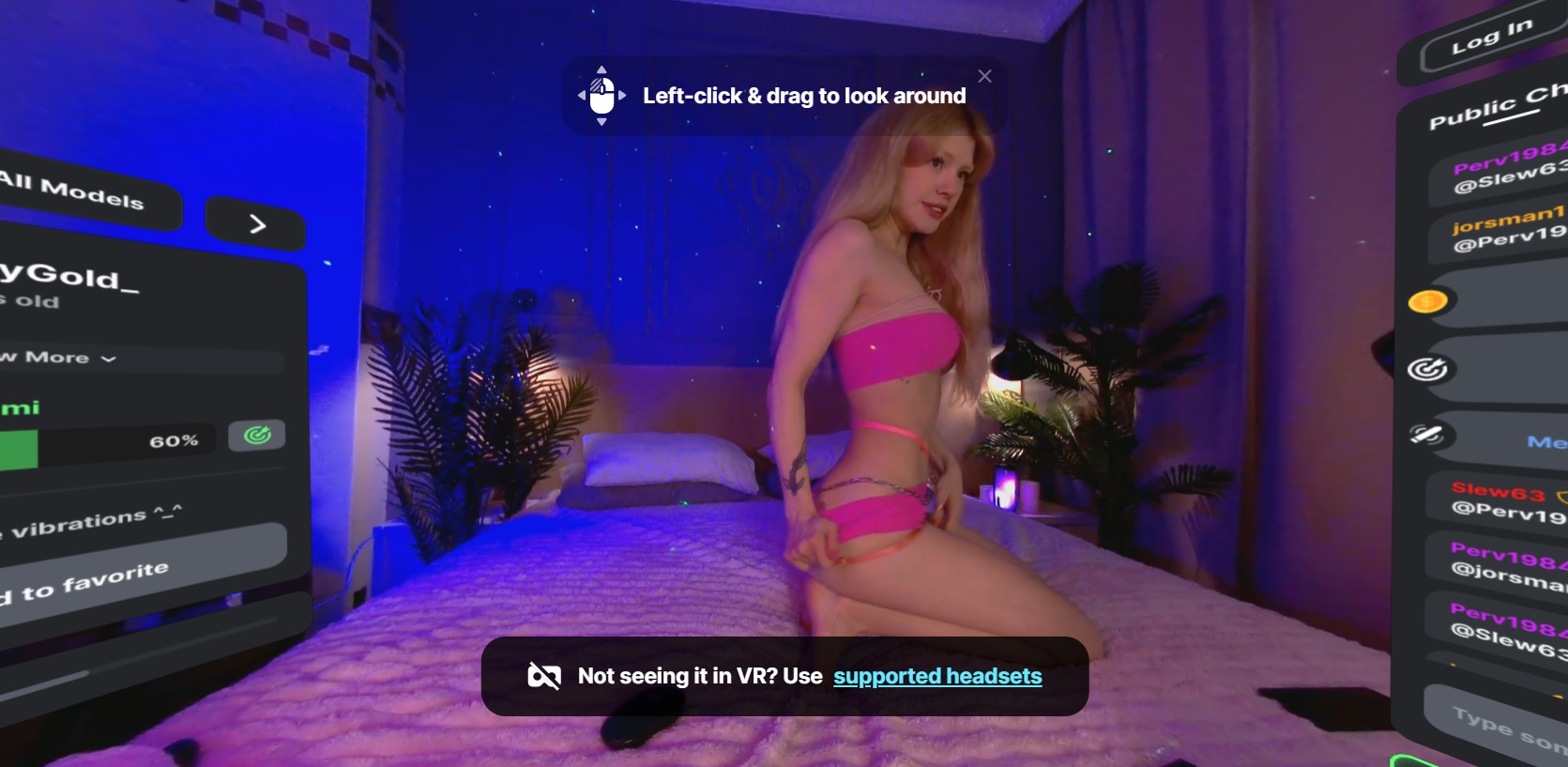 Why lurk on a 2D screen when you can be part of the action!
Related: New Stripchat VR room review
Stripchat is getting out of control in terms of their growing number of models.
In fact Stripchat could feature in any one of these VR porn niches.
Even their Vietnamese section now offers hundreds of young models.
This freemium cam site features around a hundred live models set up for VR viewing and some of these girls and guys use interactive toys as well.
Their interactive category features more than 1000 live models.
Stripchat is the powerhouse of cam sites, just see for yourself.
• Flirt4Free (sync auto sex toy – yes)

Unlike most of the pre-recorded interactive VR porn, cam sites provide you with models that you can actually go live with and on some platforms you can get nice and cosy in their private chatrooms, and let them take over your schlong stroking machine or dildo.
Flirt4free offers just this, or you can take the reigns of their toy, where most of their models are equipped with one of the best and most expensive sex machines – the Shockspot.
Priced in the thousands of dollars, with just a gentle slide of your mouse you can control their depth, speed and sexual pattern.
VR section to come.
• MyFreeCams (interactive- yes)

Myfreecams is host to a large collection of mostly young white women from Europe and North America, although their diversity does stretch globally.
The lions share of ladies tend to be normal working class women with a few professional models active here also, so more your next door neighbour environment.
Their website is easy to navigate and provides more of a forum setting than say a premium site that is constantly asking you to add coins, top up or you can't do this or that.
In Myfreecams you can chat freely, build friendships and then go private if you wish and importantly you can take control of her toy.
Unfortunately there is no VR section for now on Myfreecams but they are working on it.
• Pornhub (interactive – yes)

Who hasn't heard of Pornhub.
From its humblest beginnings, what was once a bog standard porn tube site has branched off into a number of arenas and partnering with Ufeel.tv, they now have a live platform of peeps who offer interactive and VR pleasure services.
Female devices on offer for you to control are the Ohmibod, We-vibe and Kiiroo's range for the ladies.
Their interactive VR movies are made by UFeel.tv and feature both amateur webcam models as well as professional studio productions.
Most of the VR material is pre-recorded, but there are live models set up for 180 and 360 viewing.
There is a lot of interactive VR material on Pornhub, of which UFeel.tv publish about five new movies a day.
• Chaturbate (interactive – yes)

Probably the second most popular freemium site, Chaturbate hosts thousands of models where you can chat for free in groups or pay to go private.
Many of the girls come equipped with a toy and the one novel attraction to Chaturbate is that when you tip, their toys vibrate and speed up.
The Ohmibod tends to be their choice of interactive dildo.
The only downside to Chaturbate is that there aren't a great number of models equipped for VR viewing and as such can be tricky to locate.
Best Teen Virtual Reality Porn Sites
Related: See the latest review of the top teen VR porn movies that are doing the rounds.
• Stripchat (interactive – yes)

Gamification is spreading, where challenges, cosplay, interactive toys and VR all play a part in creating an immersive strip club right in your very bedroom!
And gamification porn is most popular among younger models and voyeurs and given Stripchat's colossal reach, there are hundreds of teens on Stripchat, in particular from .Japan, Vietnam and South America right now.
Some teen models will merchandize their material for a more tailored VR and interactive experience but not all models are equipped to shoot VR, however the numbers are slowly growing.
For genuine teens, Stripchat's the stop.
• 18VR (interactive – no)

Home to mostly eastern European young women, teens if you will, there's no denying that given current global developments it has forced many folk young and old to seek an alternative income.
If young women are your penchant, 18VR is growing fast where like VRCosplay, threesomes are top of the menu.
Shot in 5k in immersive 180 degree VR, all material comes with binaural audio.
The site speaks for itself, enjoy!
• Xhamster (interactive – yes)
Xhamster needs no explaining.
It hosts multiple teen VR production material from TabooVR porn to Badolnk to VR Bangers.
It's a huge vault of interactive and VR material covering multiple fetishes.
• Pornhub (interactive – yes)
Pornhub could be singled out for any number of sexual preferences but its teen virtual reality section is quite big.
Their interactive VR teen videos are nestled within their VR category for teens.
• VRSmash (interactive – no)
VRSmash is a relatively modest sized VR site but some of their sections are worth having a look at.
The models in their teen section are pushing 30, but their Asian category in particular may surprise you.
• Pornkai (interactive – yes)
Pornkai fetches VR porn from around the globe including many major mainstream players like pornhub who publish their own as mentioned but also feature multiple creators.
It has an old school feel but has some rare amateur teen material on there.
• WetVR – (interactive – no)
WetVR slips under the radar a bit, but if you are looking for young women then their models will fit this criteria.
Some of them are clearly too young to feature as MILF's.
Best Gay VR Porn Sites
• Virtualrealgay (interactive – yes )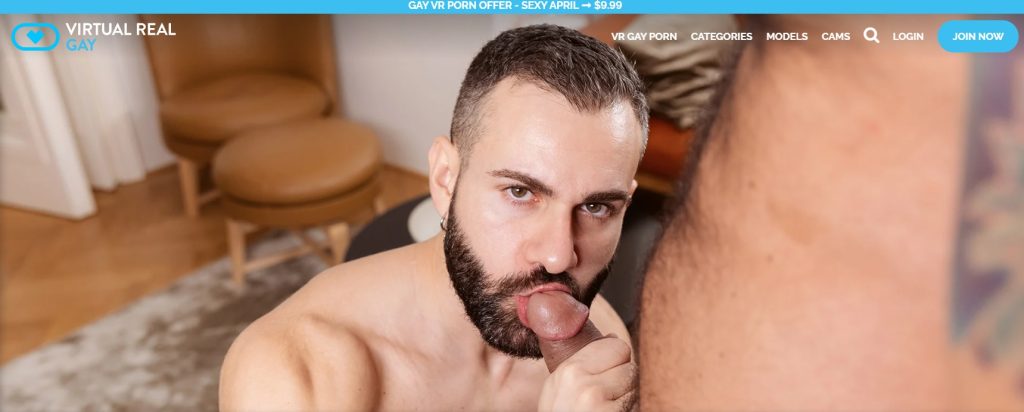 Part of VirtualRealPorn's expansive portfolio, Virtualrealgay shoot high quality video's that are designed to sync straight to your Keon.
They host a huge collection of free footage and they have quite a diverse models list too.
• VRBGay (interactive – no)
VRBGay is an award winning VR Gay site, and features many young Eastern European men, mostly white with a few black guys.
Shot in 8k, you get new hot young gay pornstars doing new scenes each month down the gym, in the garage or on the plane.
• Hot Gay 4k (interactive – no)
Hot Gay 4k features a lot of models in their early twenties doing mostly couple and threesome stuff.
All mostly light skinned models from Europe and Asia.
•  Sexlikereal (interactive – yes)
Already discussed above under interactive VR sites, it should be mentioned that SLR also feature a good collection of interactive gay material, close to 300 and 600+ under their transgender category.
• Stripchat (interactive – yes)

Some bias you may think with Stripchat but their gay community vastly outnumber any model's list from a VR production company.
Earthy and of its time Stripchat will take you places only Stripchat can.
Lesbian VR Porn Sites
Like interracial porn, lesbian porn is so ubiquitous it blends in to almost all of the best VR porn sites right now, but some do stand out.
• Lesbian Pickups (interactive – no)

Lesbian pick-ups is definitely one of the best amateur VR lesbian sites out there right now.
It doesn't post derivative stuff that gets churned out onto porn sites, their material is unique, hot and guarded.
Lots of outdoor raunchy action in public parks and places, it won't disappoint.
• RealityLovers (interactive – no)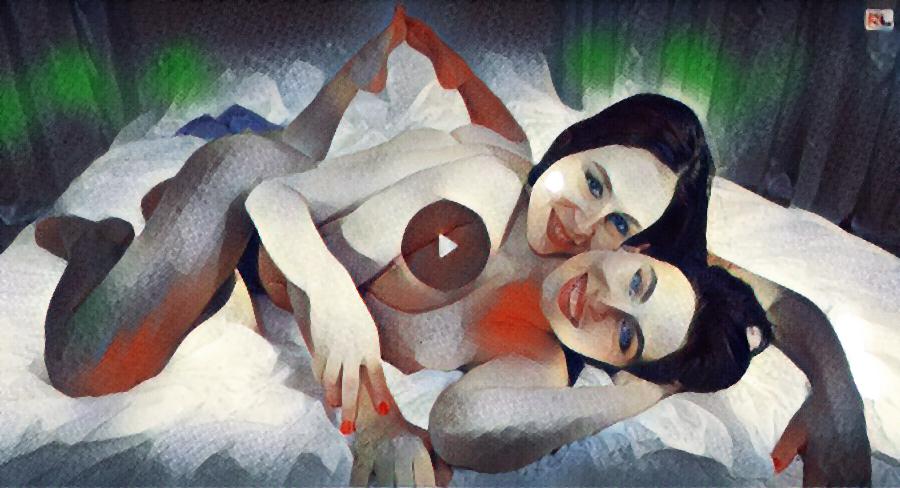 Reality lovers is a hub for porn stars who love doing VR.
It houses around 650 vanilla VR vids and a surprising amount of lesbian VR footage too.
Cosplay VR Porn Sites
Related: 10 Best virtual reality cosplay porn sites for eloping with onesies, elves and the like.
• Vrcosplayx (interactive – no)

Extremely niche specific like the BDSM VR site KinkVR, for cosplay enthusiasts, VRCosplayX adds a little comedic humour into their performance art.
If you're into actresses dressed as anime, video game or film characters then this should be right up your alley.
You can give or receive and vice versa, however VRCosplayX is synonymous with threesomes in the VR community.
Models dress up as video game, anime or movie characters who both receive and deliver either on their own or with a friend or two – all the while in costume.
• VRConk (interactive – yes)

VRConk serves up Scooby Doo Velma and Wednesday Addams' Harley Haze to name a few current TV shows and you get to bang them hard!
Or, you can choose to be a superhero character and take on their POV – aka point of view.
Spiderman's POV VR porn movie by VRConk gets good rep.
VRconk shoots videos in both parody and cosplay angles.
Chinese VR Porn Sites
China has begun a great virtual reality plan to run for 5 years from 2022.
It aims have 25 million people integrated in VR in industrial sectors by 2026, so VR porn should be coming to a Chinese market near you in the not too distant future!
For now though there's only really Spankbang for authentic recorded Chinese VR girls and for live performances -Stripchat.
There are no known Chinese VR porn producers although Taiwan produced their first movie in 2017, and Hong Kong began embracing VR porn the same year.
• Spankbang (interactive – no & yes)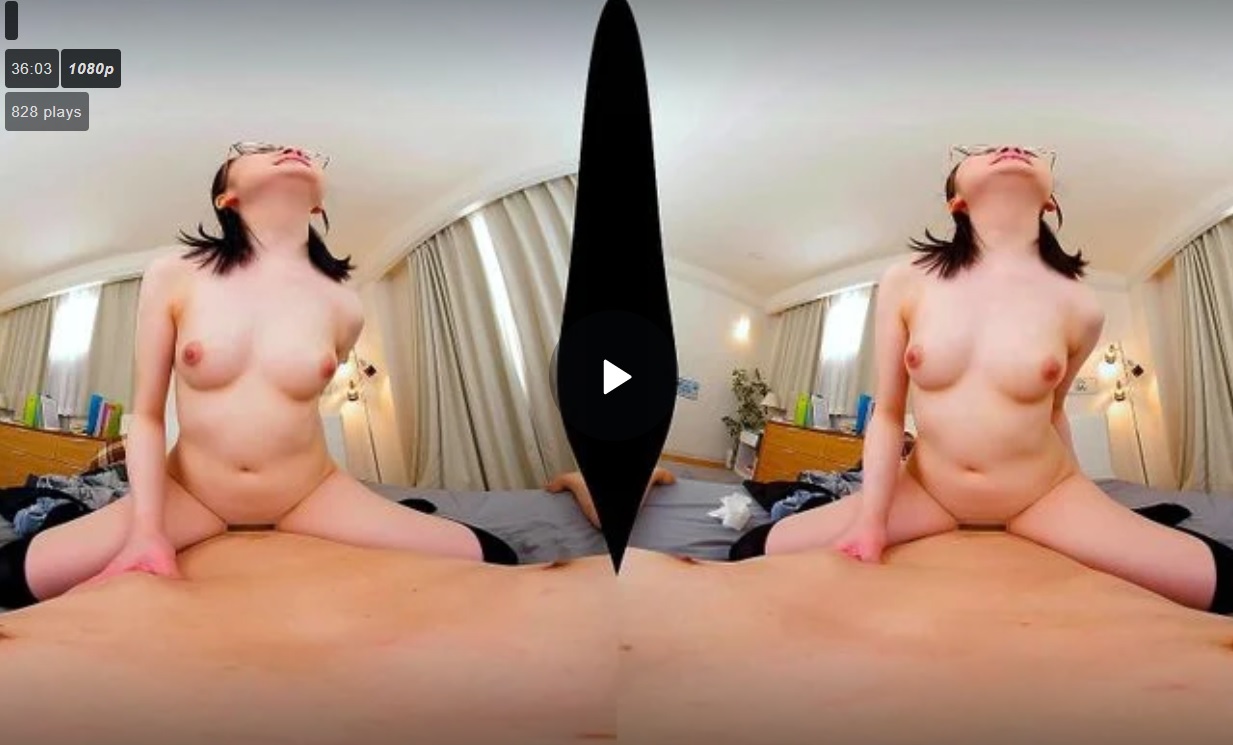 Spankbang is a big player and while there is an interactive section this doesn't apply to their VR vids.
There are over 300 Chinese virtual reality videos on Spankbang but the Japanese section has over ten times this amount.
However, Spankbang is one of the first sites to be included in FeelmeAI's list of whitelisted sites which essentially means that all their 2D material is now interactive to a point – no script required, all movements are interpreted through FeelMeAI's chrome extension or through Feelme's video browser app for smart devices.
If you have your own 2D adult/webcam collection, you can upload it here to Spankbang to make it interactive. – but not 3D.
So Spankbang includes both non-interactive VR and interactive 2D.
• Stripchat (interactive – yes)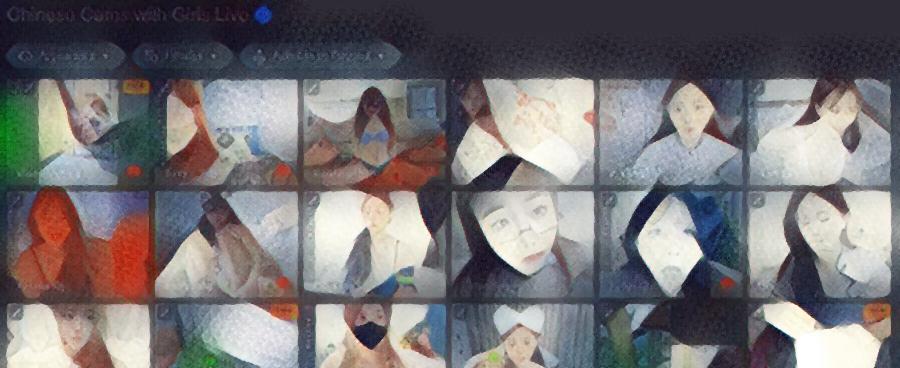 The best thing about Stripchat is it's live and free for the most part – you can watch nude shows no problem.
Different to Spankbang – aka a porn tube site, Stripchat is live and has the largest collection of amateur young Chinese women stripping right now online without you having to put your hand in your pocket.
And some of these gorgeous young Chinese ladies have VR and an interactive toy set up.
Just search Chinese or if its a lesser known nationality you're seeking, Stripchat's likely to be one of the few places you will find them.
Locating kosher Chinese girls online who perform live VR outside of these two sites though is still pretty rare.
If live spontaneous interactive Chinese VR sex shows are your thing, you're in the right place.
Thai VR Porn Sites
• VRBangers (interactive – yes)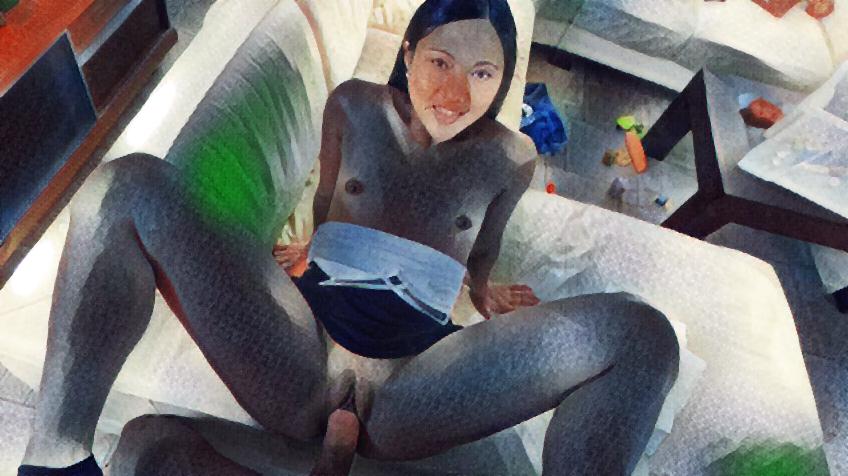 The name suggests their models might be synonymous with Bangkok, but it's not that type of Bangers unfortunately, although, by chance there are in fact a host of Thai girls on VRBangers.
Search "thai" on their site you will see.
The Baby Sitter Diaries being a popular Thai VR porn skit of theirs.
• VRPorn (interactive – yes)
VRPorn (not to be confused with VirtualRealPorn) is by no means exclusively Thai, but there's still a good amount of Thai VR material, with a lot of new university girls crashing the scene, who typically wear their short black skirt and white shirt uniforms.
Covid and Onlyfans are two reasons why VR use in Thailand is on the increase, but also their economy is the up and with growth comes evolution and improvement in the VR sector, and also more models.
Japanese VR Porn Sites
One of Japan's best virtual reality porn sites, VirtualRealJapan is 100% the real McCoy.
• VirtualRealJapan (interactive – no)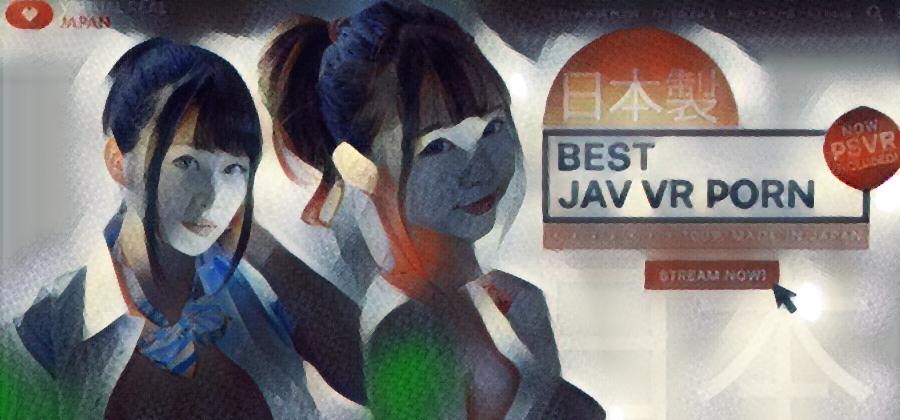 For 100% bona-fide Japanese girls, VirtualRealJapan is the spot for such pleasures.
They cater for many of the current VR headsets, and all their material is shot in Japan with currently 470 Japanese VR sex scenes to wade through.
You can watch VirtualRealJapan VR material through your PlayStation should you have a specific PlayStation VR headset you wish to use.
To do so just go through their Virtualrealporn site which you get access to upon joining VRJ.
To be honest there are very few Japanese interactive VR videos there for now, so the site offers mostly Japanese VR porn.
• Spankbang (interactive – no & yes)
Already mentioned above it goes without saying that their Japanese VR section is colossal with a lot of free content.
• JVRPorn (interactive – yes)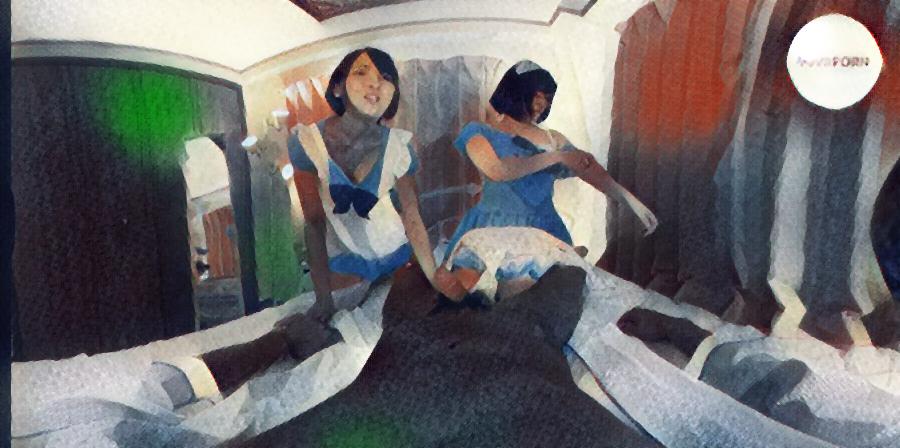 JVRPorn is exclusively for Japanese girls, so very few Eurasians here.
They love their menage au trois and scenes evocative of Japanese culture, however it's their VR school girl material which fills the lions share of their VR collection.
There's no free material on JVRPorn.
Female-focused POV VR Sites
• Virtualrealpassion (interactive – yes)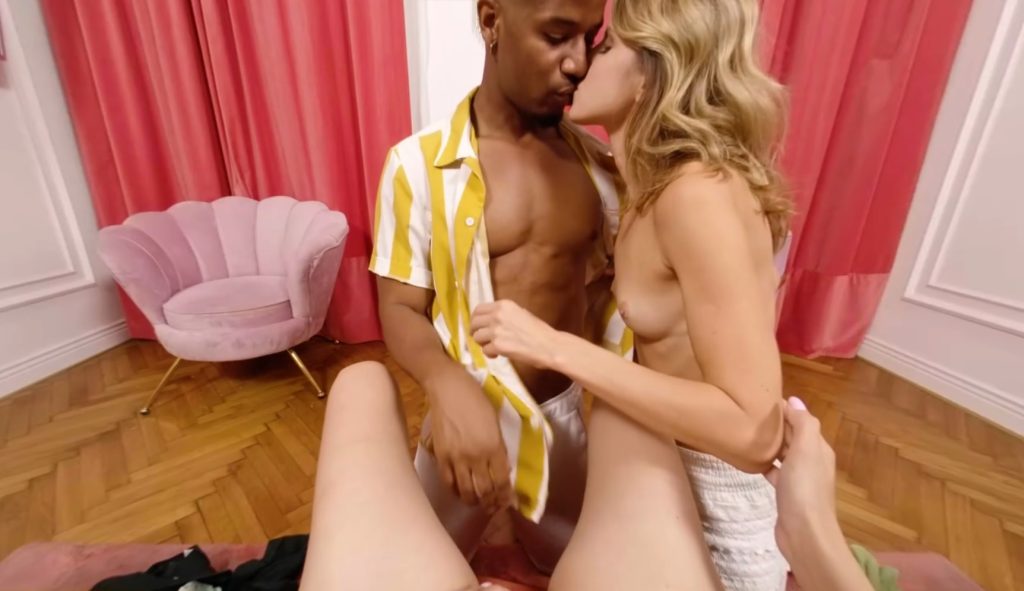 There's a gaping hole right now in virtual reality porn movies and that's VR porn that's made solely for women, so the lady holds the point of view.
One such site that's dedicated to taking in the action from the just the women's perspective is Virtualrealpassion.
Interactive as well, Virtual Real Passion delivers you threesomes, doctor's visits, teen lesbians and other empowering naughty predicaments from the femme fatal's POV.
Office Incentive, featuring a young looking Peter Schmeichel or your nurse on call equipped with a mighty stethoscope, are just two of VR Passion's latest movies, amongst their hoard of female focussed VR fun.
• Vrhush (interactive – no)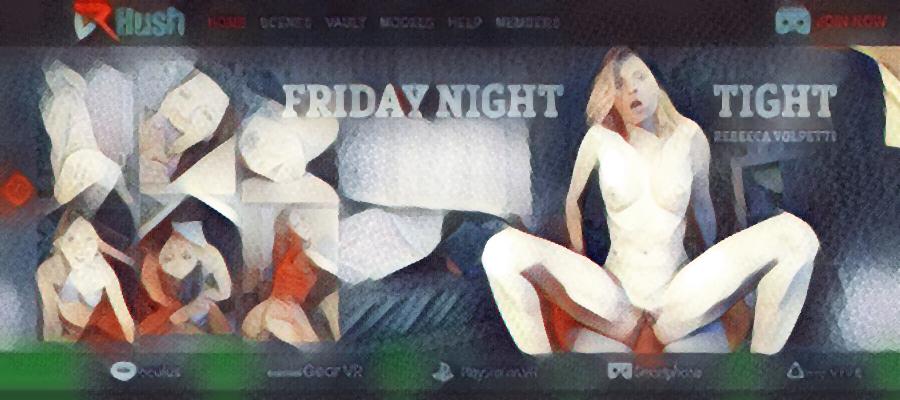 Female-focused porn discards the old male tropes of seeing women as objects and instead empowers the female.
Shot in 3D, through a 360 degree virtual reality point of view, you get multiple sexual positions to view from or you can simply take a back seat and look on from afar.
With a mix of popular porn star icons and and some of the latest hot young femme fatales to embrace this new VR pleasure niche, VRHush introduces a new VR movie every 6 days.
Extremely high quality scenes, if woman on woman is your tipple, you're in luck as over half their stock is flavoured with multiple lady action, and is shot by one of the best VR photographers around today and stitched almost seamlessly.
• POVR (interactive – yes)

Point of View VR website is more like a portal as mentioned above where currently 95 brands are registered and you get access to all of them under one subscription. With a large collection of Femme Fatal POV material POVR is worth listing here again given the dearth of this type of content on other sites.
MILF VR Porn Sites
• MilfVR (interactive – yes)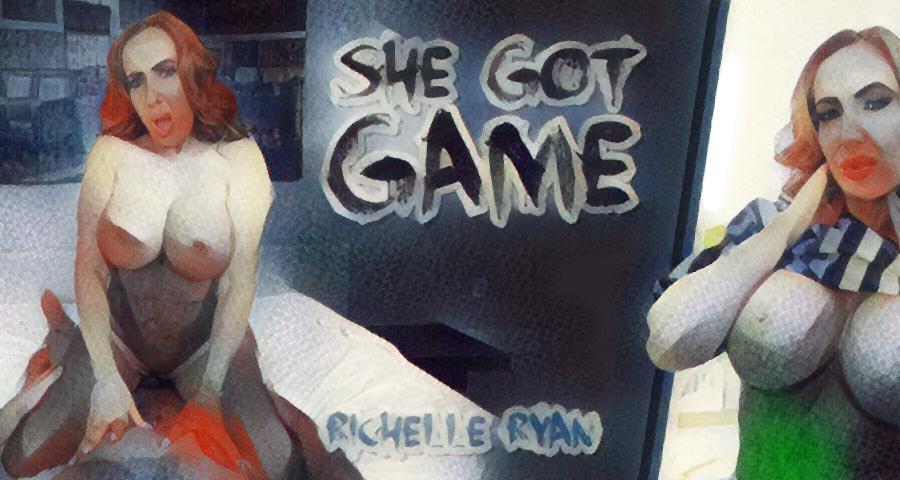 MilfVR is an interactive VR porn platform that falls under POVR's network of sites.
There are tonnes of women of here with a new MilfVR production released each week.
You get a lot of Pornstars on MilfVR so fewer amateurs of course, and very few interracial workouts if any, so mostly white skinned couples and lesbian VR shows.
There are currently 313 interactive Milf VR vids to sift through.
Brazilian VR Porn Sites
• BrazilVR (interactive – no)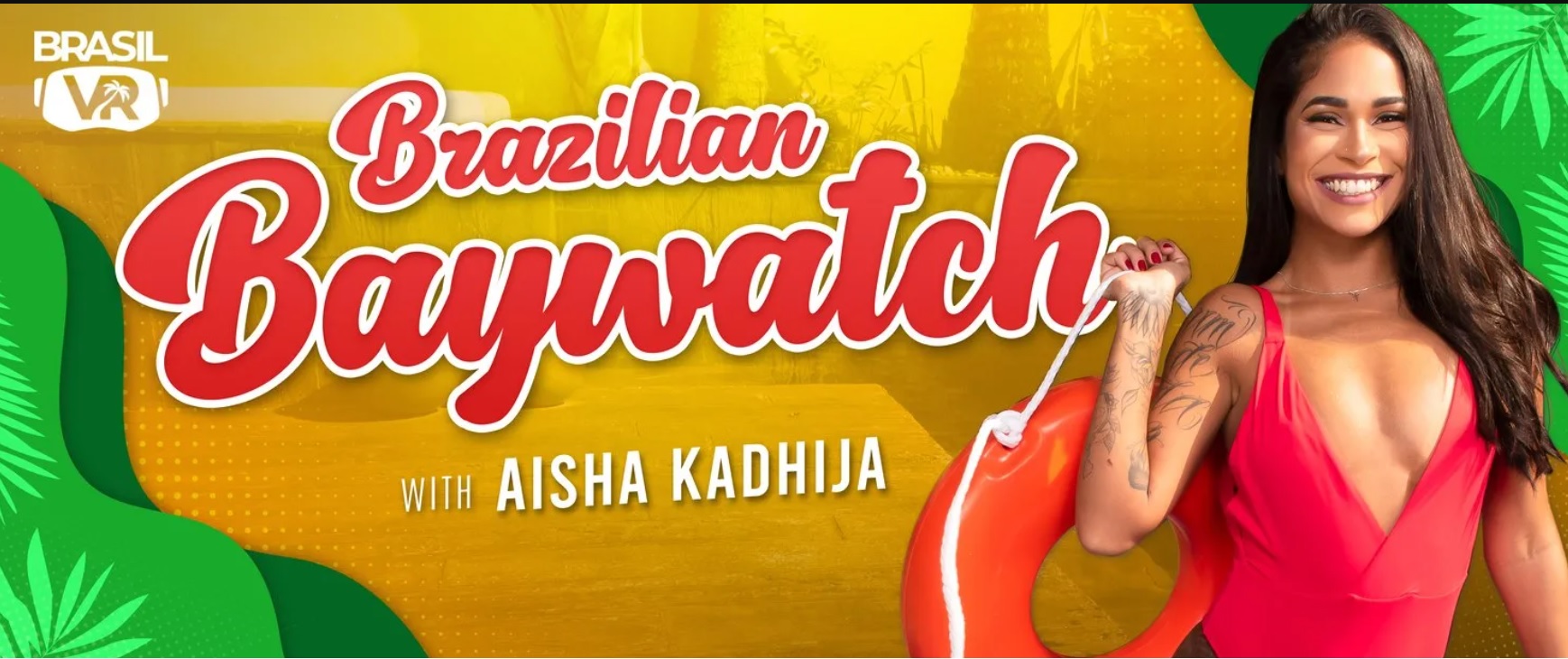 BarzilVR is another VR porn site which falls under POVR's reign.
There are right now 54 Brazilian VR scenes all shot in 6k.
There is some beautiful VR beach footage accompanied with some truly stunning Brazilian girls starting in their early twenties and going on up into their mid 30's.
If you love tropical sex, then you'll definitely enjoy Fleshlights Amazonian stunner Autumn, who has a sweltering South American love tunnel and is one of their most popular sleeves.
These Brazilian VR girls are luscious, authentic and are filmed in some pretty epic VR locations.
FTM Virtual Reality Porn Sites
FTM VR porn action is slowly coming to the fore, with a couple of notable sites, but much of the trans VR porn available now however exists in the trans girl community.
• TGtube (interactive – no)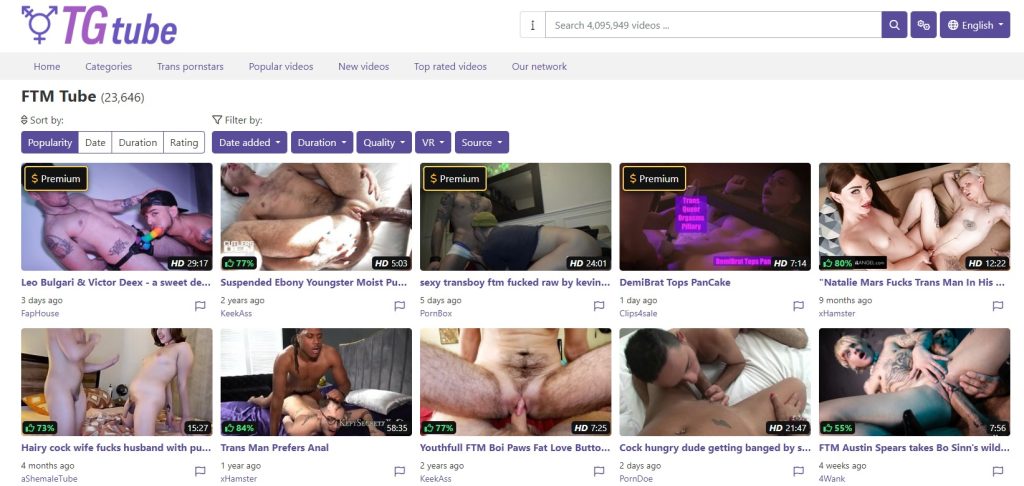 TGtube is far more niche specific than other FTM sections on say Xhamster which really only provides the keywords but no content.
Definitely lots of FTM and VR FTM material to savour.
• XFantazy (interactive – no)
Xfantazy has an old school feel about it but it also stocks some unusual FTM material which hasn't made it on to Pornhub and some of which is 3D.
Trans VR Porn Sites
• Virtual Real Trans (interactive – no)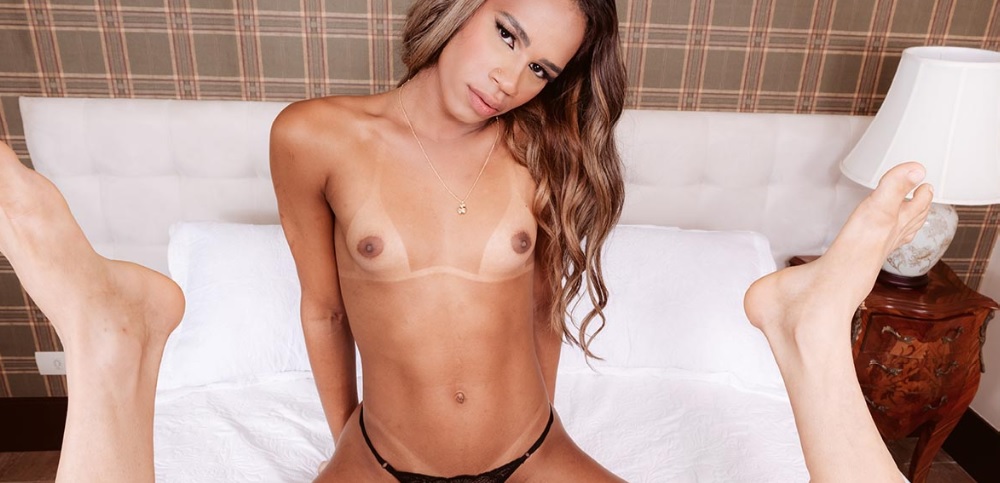 Virtual Real Trans is the daddy of trans celebrity porn stars, and features 250 high quality full length trans movies.
Mostly shot in 5K resolution and works with majority of VR headsets.
• VRB Trans (interactive – no)

From the creators of the best virtual reality sex scenes of 2018, 2019 and 2021, You, Me and Jonelle being their biggest hit.
Ebony, white Asian, Russian, Mediterranean, VRB hosts are all kinds of nationalities and skin tones.
• TS Virtual Lovers (interactive – no)
The key selling point to TS Virtual Lovers is that you get two POV's.
The first from the view of one of the acting protagonists and the second from up above, like you're hanging there, peering down.
• TranzVR (interactive – no)
Part of Wankz access to premium websites, TranzVR allows individual subscriptions and is all shot in stunning 4K UHD.
T-Girls and ebony babes, not a massive library but unique and multiple threesomes.
• Bailey Jay VR (interactive – no)
Bailey Jay herself, a famous trans actress chooses her own favourite material here along with her personal shoots.
A beautifully crafted VR trans site centred unusually around one celebrity model.
• GroobyVR (interactive – no)
GroobyVR, perhaps the worlds biggest vault of T-girls, releases 20 new scenes every Thursday and has over 43'000 videos and 2.5 million photos.
• FemOutSex (interactive – no)
FemOutSex features first time Trans girl models in 4k, with full photosets for frills.
Some interesting interracial trans girl couple action, and also some white, Asian, Eurasian and black trans girl fun with gay guys.
Interracial VR Porn Sites
• SkinomaxHD (interactive – no )
So many couples and threesome scenes are interracial now, it's hard to stand out however one site that does specialize in this niche is Skinomax.
It's pretty dated in its design, but there's some good black on white VR porn shot in 4k HD.
Most Popular VR Porn Sites
• Czechvr (interactive –  yes)

As the domain suggests these are mostly Czech stunners shot in 4k to 8k. Czechvr is rated as one of the best VR porn sites on the net with content added regularly.
Their video quality is second to none, and their 3D interactive section grows daily.
One of the top interactive VR sites right now.
• Babevr (interactive –  no)
For solo girls using a stunt cock. More natural but fewer vids. Very hot Eastern European models though.
Girls are young white brunettes, redheads and blondes, mostly in their mid 20's.
• Virtualrealporn (interactive – yes )
Another big hitter in the VR porn world, new content is released almost daily and is filmed in 180 3D immersive viewing, so up to date advanced VR Goggles will allow you to get the most out of their visuals.
All vids work with your automatic stroker or dildo as each video is synchronised with both Kiiroo Teledildonics and their FeelConnect App.
• Virtualtaboo (interactive – no)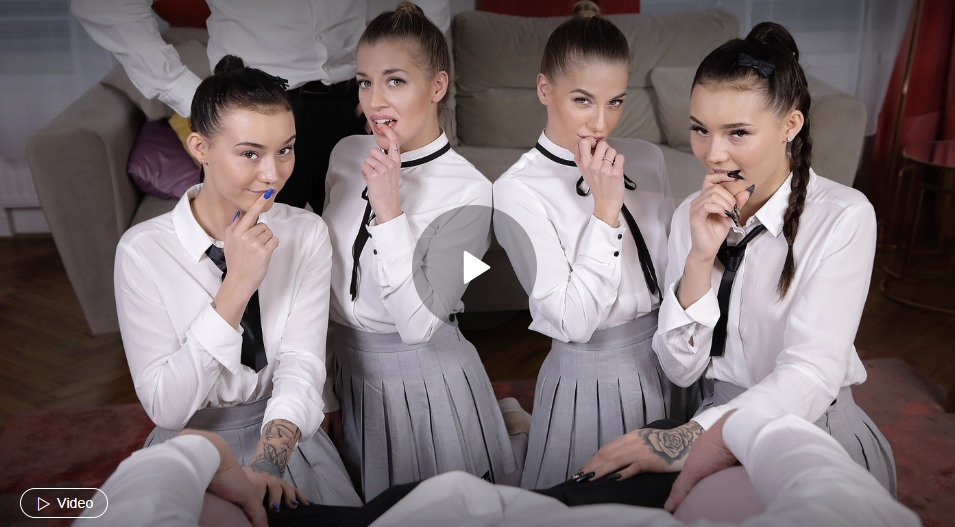 Ever fancied a double twin swap in VR?
Thought so.
If it's too taboo for most, chances are Virtualtaboo has thought of it.
Whether it's interfering with the babysitter or sneaking round the neighbours, this VR site lives up to its name.
You can always forward them your ideas if they haven't created it yet as they release on average 3 to 5 new taboo interactive VR videos a week.
• VRbangers (interactive – no)
If you like a cinematic feel, VRbangers' put a lot of thought into their scenes aesthetic quality.
All shot in 6k, they are winners of multiple awards in the US with scenes shot from far flung places over the world.
• Badoinkvr (interactive –  no)
Winners of 2018's AVN and XBiz's adult site of the year, Badoinkvr is an oldie but a goodie.
An amazing site featuring both 180 and 360 vids, that include motion tracking technology, which is the process of recording the specific movement of objects and people and binaural audio, the method of recording sound that uses two microphones thus intended for 3D video creation.
Their most popular categories are anal VR, blond, creampie and threesome VR.
BDSM Virtual Reality Websites
Related: Explore the latest belting collection of the best BDSM VR porn videos the web has to offer.
• Kinkvr (interactive – no)

If you fancy something a little harder, then KinkVR may suit your needs.
Paying homage to the dom and the sub, do you want to lick the heels or have them licked.
Featuring cattle prongs and an array of knots, you can download their content or stream it directly.
KinkVR content can be channelled straight to your Meta Quest 2, Go or Vive headset.
Hidden Voyeur Cam VR sites
A voyeur VR porn site may imply that there are secret cameras set up which would obviously be illegal but there are sites which play on this theme but are legal.
One such site is Hologirls who let you peep in on porn stars daily activities.
• HologirlsVR (interactive –  no)
HologirlsVR gets good rep.
While assuming POV, you'll notice your physique is rather splendid, so you can enjoy a new virtual six-pack with your pleasure workout.
However, Hologirls are one of the few sites to feature up-skirting with porn star models out and about in every day life.
• FeelXVideos (interactive – yes)
Home to porn stars past and present, Feelxvideos supports all of Kiiroo's products plus both the Handy and the Universal Launch.
There's no VR department but their sister site FeelVRPorn provides this service.
FeelXvideo do however operate an interactive hidden cam section which is rather rare. You will need to opt for the free trial to gain access to it before you decide further.
Every video of every category of Feelxvideos is interactive.
Futuristic VR Porn Sites
• Chathouse3d (interactive – yes)
Chathouse3D is a place to meet strangers incognito, where you can make new friends, chat, have sex and play out your fantasies.
It's a futuristic multi-player sex game where real people assume the roles of the animated characters who can cuddle, hug, bone, spank and more.
• NaughtyamericaVR (interactive – no)
One of the first ever VR porn sites, Naughtyamerica features only 25 interactive VR videos, however it does cater to a huge audience and produces some of the best pornographic VR feature films.
It also digresses into the futuristic department if this tickles your fancy, with 'holographic' VR porn and augmented virtual reality sex.
Best Amateur VR porn sites
• VirtualRealAmateur – (interactive – yes)

You wanted an amateur VR porn site?
You got it!
This is the first truly interactive amateur porn site and it's shot in 8k too.
There are tonnes of amateur or normal women at home set up with their 3D equipment producing new amateur VR porn each week.
Perfect for interactive wiener and pussy toys too, the place is rigged for pleasure.
• 4KFantasy – (interactive – no)
Mostly vanilla sex for the amateur niche.
4KFantasy is old school in its design, but the girls are far from dated.
More your next door neighbour types, not rehashed porn stars, they have thousands of videos you can either stream or download for a $1 joining fee.
NEW Interactive VR Porn Game Sites
Porn gamification is taking VR porn by storm, whether creating your own model or taking on a challenge, the futures veering in this direction.
There are a couple of new VR porn game sites which have sprung up recently who cater for men and women, and are designed to fully immerse you with their bilateral sound, interactive toys and 360 viewing.
Related:
• Dezyred – (interactive – yes)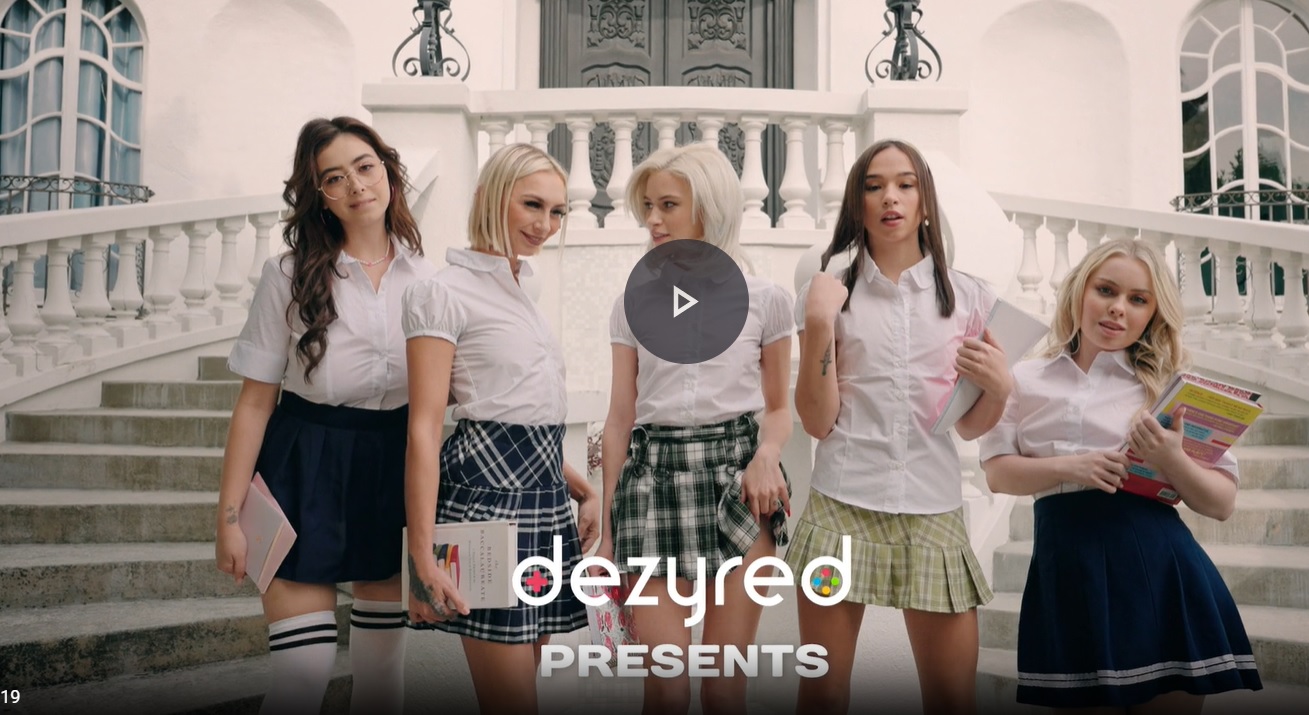 Dezyred was the first VR porn game to run in 8k where you get to choose what happens next, accrue points and prizes, earn rank and have a 360 degree scope to play with amongst a hoard of real beauties.
Dezyred now house a small library of new stunning 3d interactive VR porn games, that are created by VR Bangers.
Essentially you decide what goes down from shows to blows to all-night sessions with sorority girls.
• VRLove – (interactive – yes)

VRLove is sponsored by VirtualRealPorn and in this game you get to the design your models skin tone, height, body measurements and hair color.
Or – you can scan your favourite celebrity!
With a female-focussed objective to the games narrative of choice, your personally created protagonist will walk you through what she prefers if that's alright.
• 3DXChat – (interactive – yes)
Labelled the most innovative VR sex game, you get to deploy your interactive sex toys as you freely walk around a 3D world choosing a stranger of your choice.
Once back at your pad the fun begins.
The animated women do look young and it's more your backpacker feel.
Although you get to design highly detailed characters so like VRLove, it's down to you how your lovers look at the end of the day.