VR porn games are hot stuff right now and are evolving super-fast with outstanding graphics, customization and content curation driving this evolution at some of the best VR porn sites.
But this genre of VR porn is varied and includes a number of themes, so what are the different types of VR porn games on offer? 
VR porn gamification fyi is where the user receives physical sensations from virtual players or fictional beings through challenges, puzzles and a plethora of other kinks, including creating & curating your very own sexual fantasy.
Let's explore the current VR porn game trends.
7 Different Types of VR Porn Games
Date, create, dominate or submit ..
1. Customizable room-scale games

This relatively new niche of VR porn games sees users customize, create and sometimes curate their own animated fantasy, no holes barred.
With the latest 3D tech in this realm looking way ahead of it's time, you get exceptional graphics with your desired model or hareem of choice plus you also get to plug your machine powered stroker or dildo in.
Players get to move around the location holding the POV – point of view with a 180 and occasionally 360 degree scope.
These are generally well produced games that allow you to choose the appearance of your protagonist and interact with them.
Choose their skin and hair colour, waist and breast measurements and height. Features young looking animations in a host of scenes.
You can purchase new scenes along the way and create new ones and tweak others to your taste.
The visuals are superb and their skin texture is pretty impressive in VR. A top game that requires a high end PC.
2. Hentai VR porn games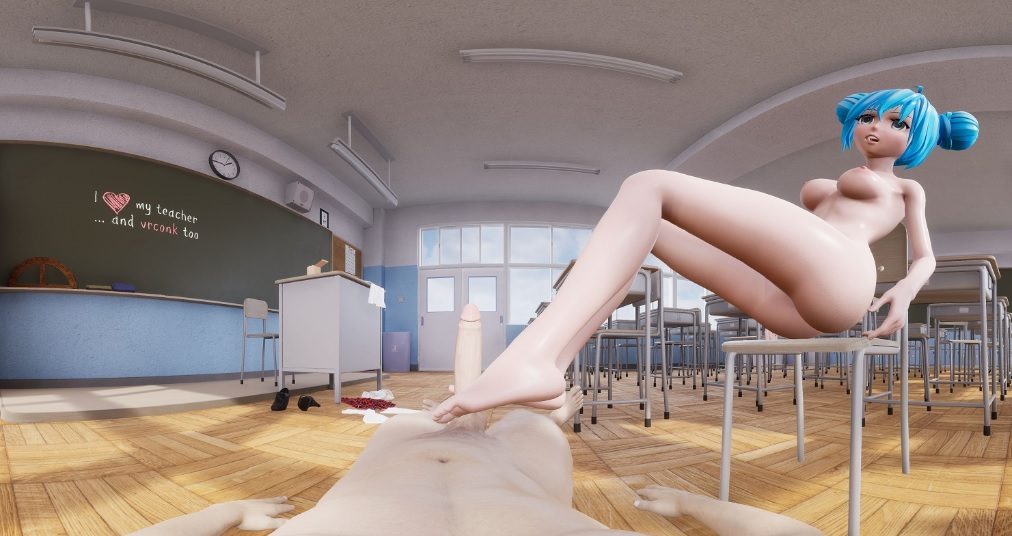 Categories inside 3D Hentai porn include action, adventure, arcade, BDSM, dress up and walkthroughs in all guises.
3D hentai games venture into the unreal with some crazy interactive material too.
There are many different types of Hentai VR porn games, so the most notable ones are listed here.
Yoko is doing her exams and, .. you well, err, assume the role of her teacher.
The graphics are legendary.
Banned in the west, the good bits of this game are only available in Japan, but where there's a will there's a way.
3. Adult porn star VR games

Roleplay with a large selection of real pre-recorded models.
Enjoy interactive sex games, partake in voyeurism or giving orders.
These pre-recorded VR porn games visuals are stunning and occasionally in 360 VR.
You have to do what it takes to win their hearts in some crazy VR porn games.
The simulation game uses pre-recorded actions but it's also a place to talk to porn stars in real-time and sleep with them in 3D.
4. "Live" VR porn games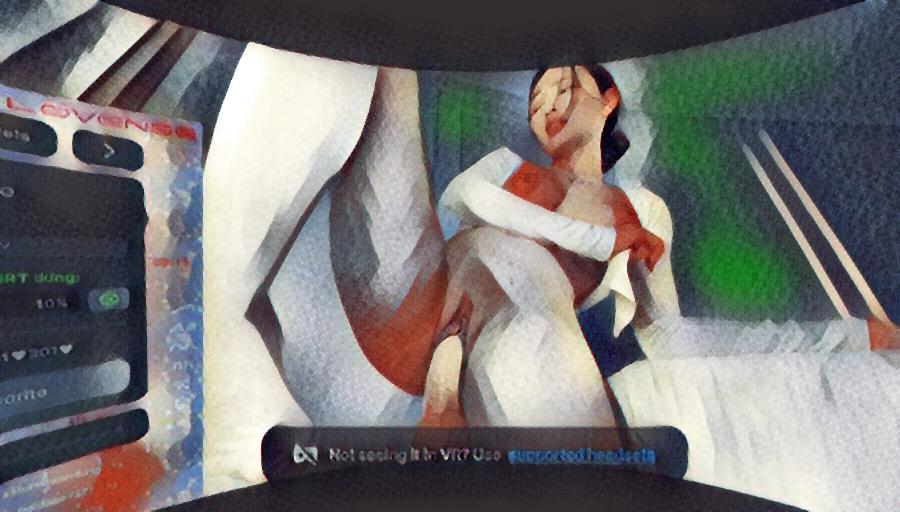 Stick your headset on, plug in your interactive masturbator and talk with real live models either privately or part of a group.
Be the dominatrix or dominator, the leather daddy, the lover, you name it, live VR is open to all kinks.
Late night personal one-on-ones will require some tokens.
To access Stripchat VR go to "VR Room" – their new live category.
5. BDSM VR porn games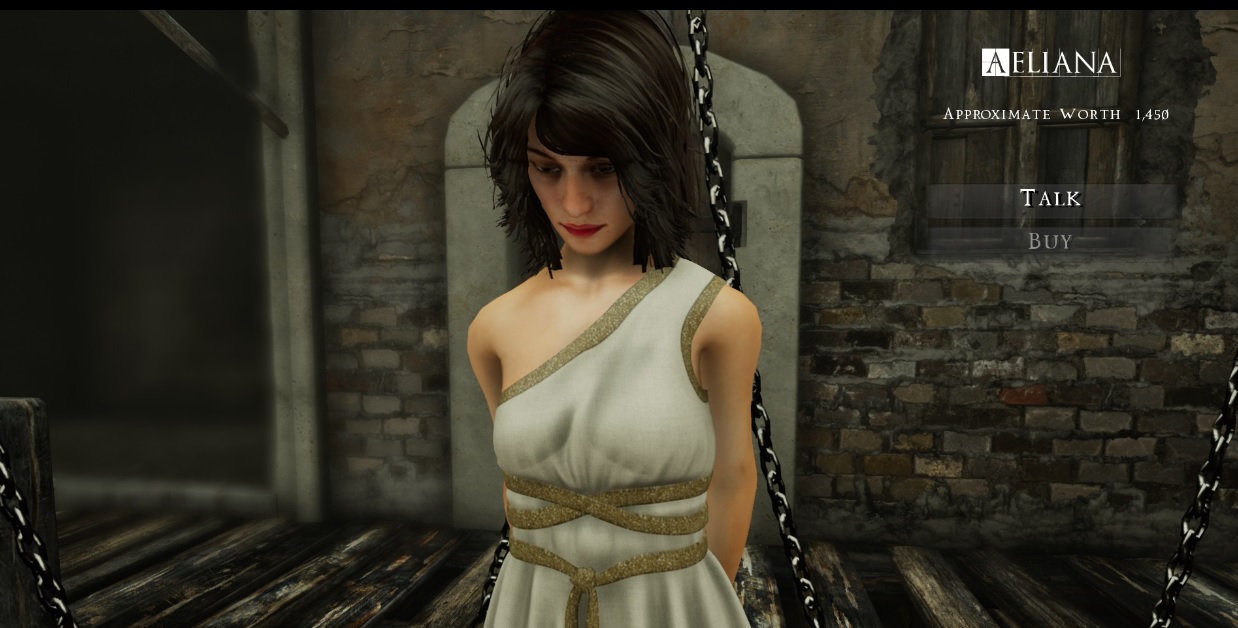 Enter the hidden VR world of spanking, vampires, undead, sci-fi, horror all bound up in BDSM VR porn games.
Some sites specialize solely in BDSM while others incorporate it into their own sci-fi or cosplay fantasies.
Physically feeling like you're getting whipped in VR is still in it's infancy, but for newbie submissive or domineering types, BDSM VR can be mentally challenging and highly stimulating.
More for the sub than the dom, Citor3 have made other BDSM movie games as well which you get access to if you subscribe.
6. Arcades & puzzles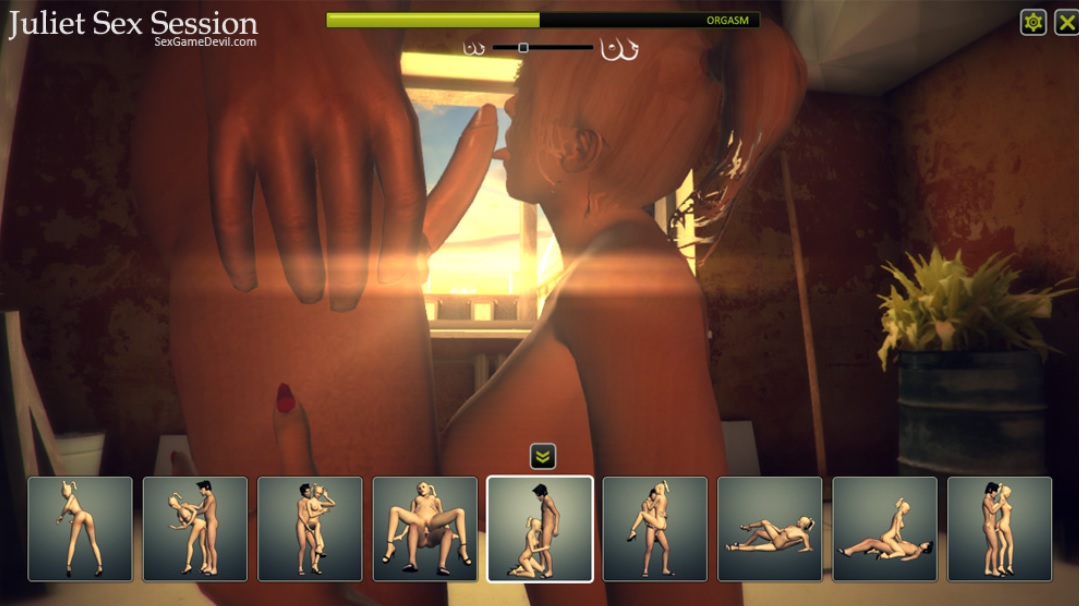 VR porn gamification can include puzzles, whereby you have to pass various tasks to reach the next level. This might be trivia, matching and rearranging tiles or masturbation time challenges to name a few.
Their themes are more your adventure learning experience with challenges along the way!
7. Adult dating simulators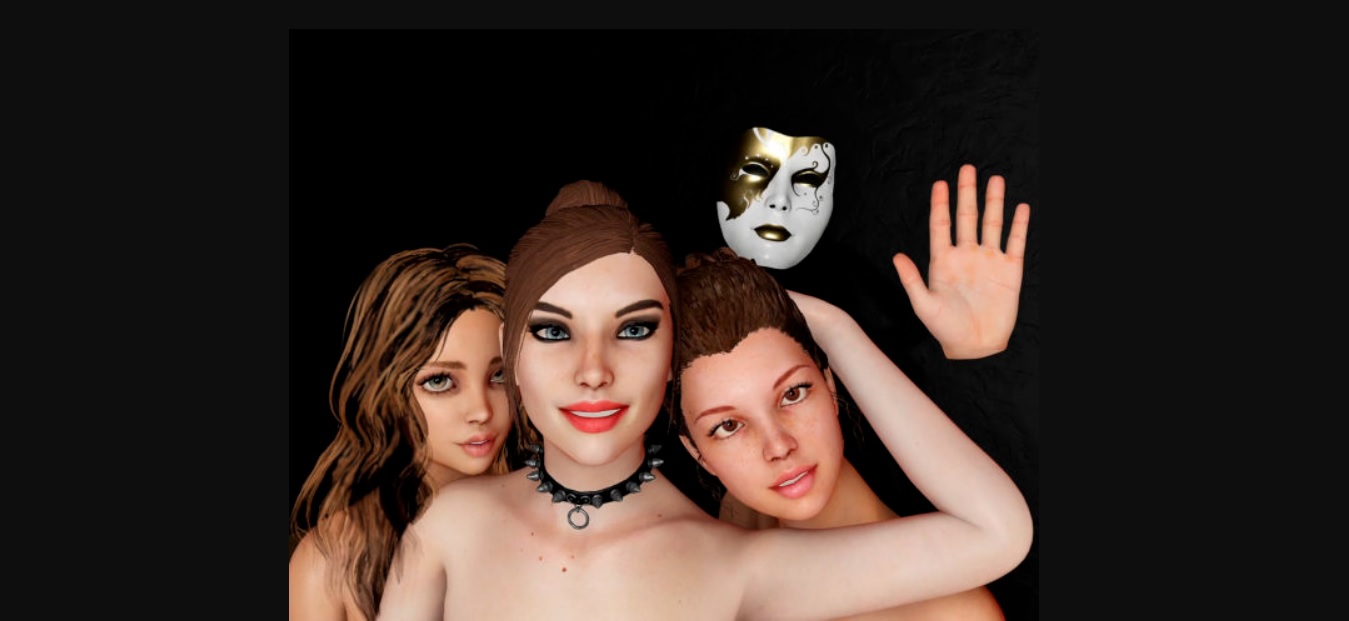 In this world of real humans or animated ones, you create your desired girl limb by limb like in customization games but here another real life human inhabits this body.
Here you get talk, go on dates, hang out etc before ultimately bedding each other.
Most are interactively set up.
Sheila, the only model for now is in rhythm with you every step of the way with the Virtual Mate intimate massage system. The Virtual Mate can be used with other interactive VR porn or 2D porn.
It's your job to bed as many girls as you like but it won't be that easy as each temptress requires a unique approach.
A cutting edge bionic humanoid robot codenamed Erika will be your guest for the night.
Summary
As you can see there are different types of VR porn games, with customization, BDSM and dating simulators leading the charge.
Designed by the company EOS, one of the very first VR porn games that gained immediate traction was the Girls of Arcadia from their 2016 Virtuadolls sex robot range.
Released as the first Indiegogo crowdfunded VR mechanical sex doll, it married sex dolls with a mechanical pleasure orifice and bundled that with their VR porn game Girls of Arcadia, making it an interactive immersive full-bodied love fest.
Shit hit the fan however when they started getting 8 sales an hour, so after selling 5000 units, they pulled the project due to an impossible production schedule.
What ever happened to Virtuadolls after that you may ask.
Well, they relaunched the following year and then pulled the plug again, but there VR porn game showed their was a yearning market for interactive VR sex games which helped set this VR porn subgenre alight.