It's worth updating this Handy review, as more light can now be shed on one of the best automatic blowjob machines known to man.
Bit of an overstatement perhaps, but like the Keon and the Fleshlight Universal Launch, it has its unique pros, as well as some clear cons.
Therefore when it comes to choosing one of these machines, it's a case of getting to the nitty gritty and figuring out which features are best for you.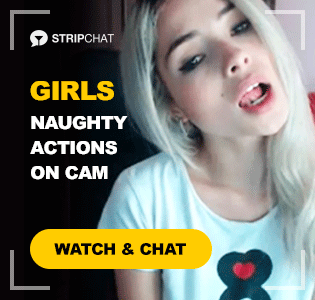 The Handy is most famous for its velocity, turning a "gentle massage into a jackhammering frenzy" in less time it takes you to spell Mississippi.
It will squeeze in ten strokes a second at full whack even on max stroke lengths, that's six more than the second fastest BJ machine, the Fleshlight Universal Launch.
However, the Handy is fantastic on three fronts.
Its speed as mentioned is brilliant, and secondly you also have complete control over stroke length and zone, so you are not restricted to three main positions on your shaft.
Thirdly, it provides very accurate interactive interpretations, pairing soundly with funscripts, interactive web content and a few of the best VR porn sites.
It's two main drawbacks however are that it firstly has to run from the mains. Its sizable brushless motor leaves no room for a battery, which would impair its thrusting power and ergonomics.
It's also tricky to stand handsfree, but there are a number of workarounds should this be a sticking point.
Finally, the standard strap is not designed for full sized Fleshlights, but the Handy have addressed this with their pro grip, which will hold them.
The Handy BJ Machine review
On Speed, syncing & stroking

Max stroke length: 4.3″ – choose anywhere
Insertable length: 5-5.5″ Handy sleeve/your stroker
Max girth: 0.8″ diameter/your stroker
Max strokes per min: 600
Comes with sleeve/toy: yes 6 different Handy sleeves
Battery run time: no battery
Runs on mains: yes
Grip/feel: stroker dependant
PDF instruction manual: yes
How does the Handy work?
This short video by Handy gives you a little insight into what this machine can do.
It's mounted in the Handy cup mount, which is screwed into a camera stand for handsfree action.
Regarding its control panel, it's fairly straightforward.
You have two main settings that you should configure in the HandyFeeling :
Stroke speed – Increase and decrease the speed using the Handy's web app control. Between 0-20% you get roughly half a stroke a second and you progress on upwards.
Stroke length – If your stroke length appears too short upon arrival, you can reset it through the HandFeeling website, although best to begin here from the get-go. Max stroke length is roughly 4.3 inches on any chosen area.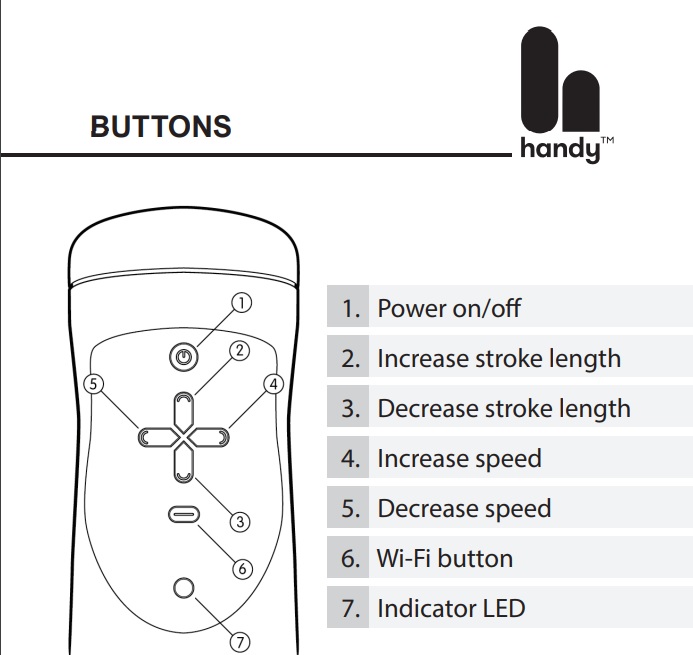 However, when it comes to defining your desired stroking methods, whether through scripts, syncing videos or creating bespoke patterns, things get a little more technical.
You can set up the following features using the Handy's guides on their website.
Video syncing:
Syncing local vids with ScriptPlayer
Syncing local vids with HandyFeeling
Interactive video Database:
Interactive video Database in-browser video playback
Interactive video Database IVDB local video sync
Handy and VR syncing includes:
Local VR video
Syncing with CzechVR – 354 VR synced Handy videos
Syncing with SexLikeReal – 1335 scripts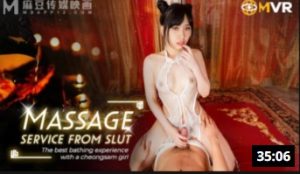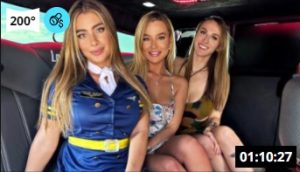 Why buy the Handy?
People who buy the Handy generally do so because:
a) Cost: It's fractionally cheaper than its fellow contemporaries.
b) Speed: It goes at the fastest rate of knots – 10 strokes per second.
c) Distance: You like others to operate it by remote control.
d) Interact: Want an interactive toy that can sync with 2D/3D videos.
e) Expect the unexpected: They like using machines with random modes.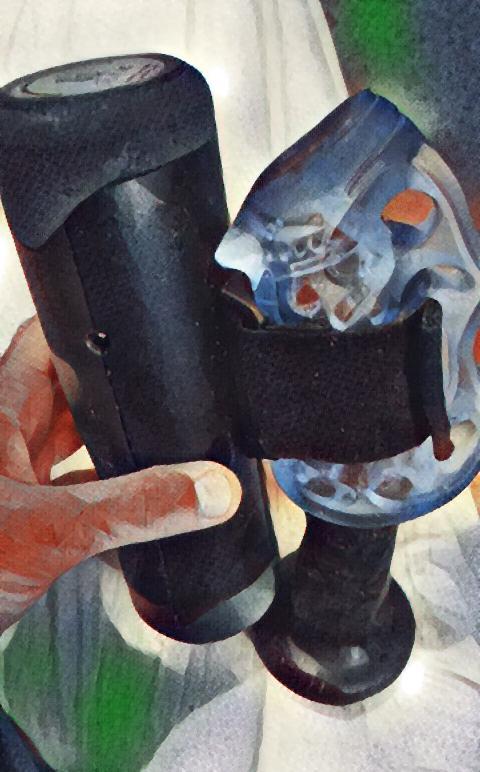 What's the Handy's texture like?
Some suggest the Handy's inbuilt sleeve is a bit on the abrasive side.
On first take, the sleeve looks slightly finer in circumference than a regular Fleshlight model and you wouldn't be mistaken.
It may be quite aggressive for a wider man's taste and as such, your experience using its key feature – its speed, may be impaired.
That said, many regular sized Joes of 5-6″ erect length and 4-4.5″ girth, concur that it feels ok, better on deeper strokes.
The inner patterns are fashioned to recreate the a pleasure sensation of entering a tight mouth or vagina. 
The strap surrounding the sleeve can be adjusted, which will affect how tight it grips your shaft, which is handy for adapting quickly to your requirements.
The Handy comes with the Classic TrueGrip Original sleeve, which to be fair is pretty slim and chalk and cheese on performance levels to a regular Fleshlight.
Related: The Handy with Fleshlights
But it's not bad and you can always opt for a different sleeve by selecting a different Handy package for $20 more.
If you do go for an upgrade, then you have 6 choices of sleeves to select.
Touch – open ended handjob sleeve.
Lips – deep BJ experience.
Lotus – a softer, gentle vaginal feel.
Coral – a nub tingling sleeve to titillate your crown more.
Pearl – irregularly placed patterns deliver different strokes on each turn
TrueGrip Gen2 – an improvement on the original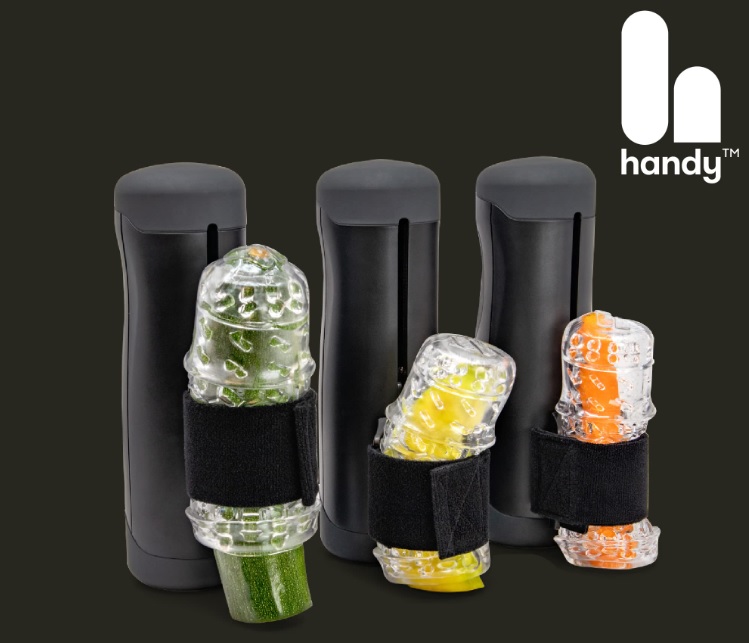 The Handy with Fleshlights
Don't let people tell you that the Handy is just restricted to just one sleeve.
It's true the Handy uses its own inhouse love tunnels, but some Fleshlights slot straight in like the entire Quickshot range, plus the Pilot, Aviator and Go Torque Ice, which go like the clappers at full pelt.
FLyers with creative flair have attached their regular 9 inch plus Fleshlight model to the Handy, using  a variety of methods, a 3D printed holder being quite popular, however the Handy's Pro Grip at an extra $20 does the trick nicely.
It's important to note that running a 9″ Fleshlight case at top speed in the Handy should be attempted with care, so as to avoid any injury.
If you own one of the following Fleshlights below then you're in luck, or alternatively some of these best cheap Fleshlights will work a treat.
Fleshlight Pilot/Aviator/Go Torque/Classic Pink Lady: may require a more robust strap to grip the tapered Pilot case.
Quickshot models: can be used with Fleshlight shower mount to act as a top cap.

Fleshlight

Quickshot STU: slots in well.
What other sleeves work with the Handy?
In short, anecdotal reports state the following sleeves also work with the Handy.
Doc Johnson 

Stroker (no case)

FeelStar range
Some Tenga products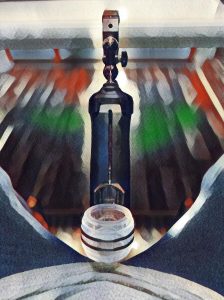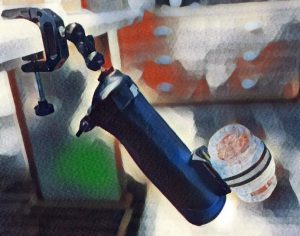 7 Tips for using the Handy
Update firmware: Upon receiving your Handy update it to the latest version to reap the most benefits, such as improved stroke positions, different random modes etc.


Connection key: Change your "connection key" to something you can recall so you can share it and remember it easily.


WIFI details: Have your  WIFI settings close to hand. You'll need to set-up a custom hotspot with a specific SSID (WIFI network name) plus its password from time to time.


Remove trapped air: There may be air trapped in the tip of the Handy sleeve which will prohibit you from going all-in. Make sure you squeeze the air out of the tip of the sleeve so you can insert fully.


Use a dildo harness for Fleshlights: Here's a reddit method to improve the straps so it will take hold of a mightier Fleshlight. Bear in mind that its top speed is curtailed slightly if you strap in a heavier stroker.


Alternate stroke length during syncing: You can use the UP and DOWN buttons to change the stroke length of your synchronized erotica while continuing to follow the movements in the script file.


Using the Handy handsfree: There has been long debate about how best to use the Handy handsfree as the company has yet to fully answer its users requests, but they have come up with the Handy Hands-free Cup for $35 that uses a similar clamping technique to the DIY method employed below.

Alternatively, you have a 3D printed Handy belt mount which can be used lying down or stood up, plus you can also 3D print the Handy's cup on thingiverse.

Related: How to make a Handy hands-free mount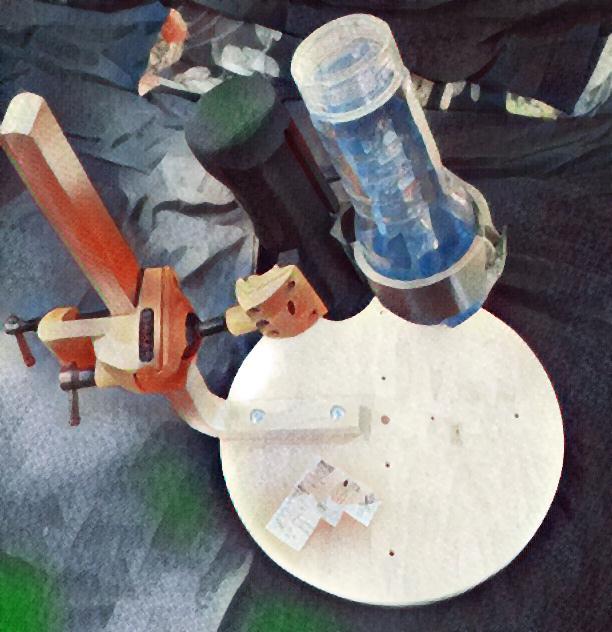 Live in action

 on PH - warning, graphic content.
Pros

  Fastest auto-stroker right now
  Complete control over stroke length & stroke zones
 Good customer engagement
  Regular firmware updates
  Syncs accurately with videos
  Quiet
  1yr warranty
Cons

  Restricted to Handy sleeves, smaller Fleshlights, Onaholes & tailored fittings
  Not waterproof
  $80 forced express shipping fee for "some" countries outside US
  Won't naturally sit handsfree 
Summary
The Handy BJ machine review by yours truly is compiled of many anecdotal reports which is where the treasure lies in most forums, although you do have to take some feedback with a pinch of salt.
The Handy has its clear pros and definite cons as outlined, but you should be fully up to speed now with what this unique automatic blowjob machine has to offer.