So what are some of the best free live sex cam sites online you may ask?
Straight off the bat you have one of two options:
One, you can either find sites where you can register and browse for free (without handing over credit card details), and lurk off those who tip – aka freemium sites.
Or, two, you can browse many of the video streaming apps like Bigo and Liveme which occasionally bear fruit, before they get taken down.
This review explores the former.
Related:
Okay, if you're going to want a model to do something for you online without any prior acquaintance, you're generally going to need to shell out – however, there are still a number of sites, new and old, that still deliver for free and this review explores these latest racy platforms.

1. Stripchat


Touted as on of the best sites for chatting with webcammers of which the lions share are made up of straight folk, this live streaming webcam platform is among several adult websites that has experienced a boom in payments beyond the pandemic – up by 400%.
Cryptocurrency is also fast becoming the payment method of choice for this webcam-based website which has about 300'000 active models streaming and roughly 60 million unique visitors a month.
In fact Stripchat now accepts over sixteen cryptocurrencies since both Elon Musk touted Dogecoin as the "peoples crypto".
From a performers perspective they get paid roughly 20%, 30% maybe 35%, whereas on IMLIve models are paid just 12.5%. 
Related: Stripchat's new VR room review
When you visit Stripchat you're free to have a look around and then like the other sites listed here, there are cam shows where performers work via receiving tips through virtual tokens that you procure through various real-life currency payment systems as well as Dogecoin now.
If you have a set of VR Goggles, their Virtual Reality service allows you to go deeper in the privates, tapping into their virtual reality headsets, giving you views from many angles.
It's an understatement to say that models are poised and ready to whip their kit off on Stripchat.
This is a cam site where heathen things as well as tasteful exhibitionism take place.
Stripchat features a vast assortment of women but not much in the couples department.
You will find a few straight performers and some lady on lady action, but this is catered to the male audience.
However, if your penchant is men, trans or FTM, Stripchat won't disappoint.
Stripchat summary
Since 2015, the mostly free live sex cam platform Stripchat is still one of the few current adult cam sites on the ascendency.
Chaturbate is another, Bongacams less so but growing still in Russia .
With its popularity still gaining, this is always a good sign if you are sourcing new amateur material.
Stripchat is also able to improve video quality if the performers webcam connection is a little sketchy.
A number of their clientele reside in Eastern Europe where the service in the eastern block countries can be dodgy. Fortunately Stripchat are able to atone for this.
When it comes to tipping prices are a little higher here than other industry players – between $2.30 to $3.00.
Read in full: Stripchat 2023 review
2. CamSoda

With few ads (featured in sidebar and footer of page), no obtrusive pop-ups and many new models daily, Camsoda is free to sign up to and has been since around since 2015, fighting off the competition with a no-nonsense user-friendly interface accompanied with regular serious talent.
Generally CamSoda doesn't feature a dedicated categories section, rather it caters for four types of audiences: guys, girls, couples and the trans communities.
Delving a little deeper you'll discover the guys, couples and trans sections are very light. There are some very attractive shemale models but not many.
What distinguishes it from other free cam sites are it's oddly named 3 different cam rooms:
Sex Robot
Trinity
Fuckbot
Two of these feature alternative sex-bot performers while Trinity is a photorealistic computer generated model.
Whether open or private, with CamSoda you can still access the authors bio where they outline their interests, social media accounts and details on their shows.
A lot of the cam shows are interactive featuring OhMiBod and Lovense remote-controlled sex toys with the occasional old-school Sybian spotted.
Bear in mind though that while incredibly hot to partake in, at 10 tokens per ten seconds (60 tokens = $6), you can easily rack up a bill, with additional "spin a wheel" and "roll the dice" tipping thrown in for good measure.
That said, not all models charge the same and it's not difficult to find prices at the other end as low as 60 cents a minute.
CamSoda summary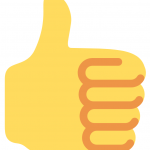 CamSoda apparently pay their models the most in the cam industry and as a result, some of the hottest performers flock here.
It is also more tip based and is less incentivized to promote the private shows.
Most performers allow private shows to be recorded by you using CamSoda's built-in recording software, which will then appear in your "my media" section about a quarter of an hour after.
3. Chaturbate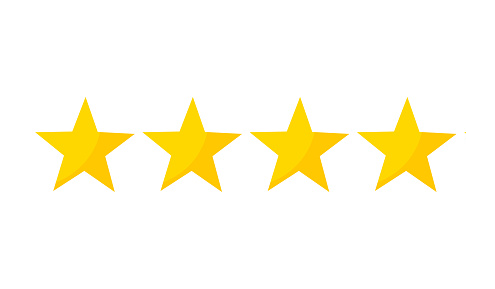 Chaturbate is where you might spot your neighbour, with a tip menu to boot!
Seriously, it is like this and is also debased to the extreme.
This is one of the best free live sex cam sites where you can spend hours without spending a dime, watching mainly young Europeans have the narrative driven by mystery voyeurs.
You can also partake in 100 tokens say, which will set you back $10 or you can still lurch and linger in the background unnoticed.
Chaturbate is a cam site with a genuine mix of cam girls and boys that are more often being beamed in straight from their living room and bedroom. It's racy.
On just a free account however you will need to upgrade if you wish to chat in some of the rooms or go private but overall, you can easily track down a free show out of the hundred of live streams taking place at any one time.
If you don't mind burning some filthy dollars though, Chaturbate has earned its reputation of what goes on off air so to speak – or in the private shows.
Apparently, on Chaturbate, just about anything goes down as long as you have tokens.
It is more diverse too with niche categories packed to the brim. Orgies are a regular occurrence.
Going strong nearly 10 years now, Chaturbate is still growing in popularity.
It also rakes in thousands of more visitors and performers than any other cam site to date.
Chaturbate summary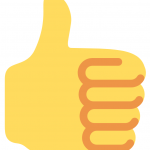 Ordered from best to worst, Chaturbate – based on their European stunners coupled with their degrading behaviour – has to sit close to the top.
4. Jerkmate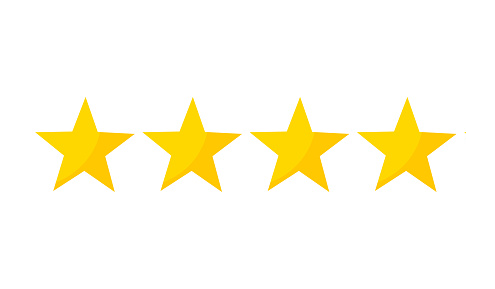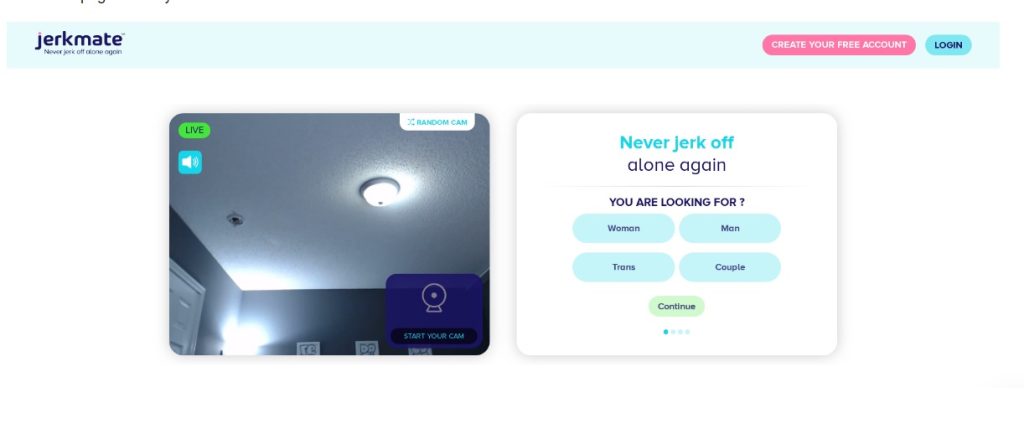 Jerkmate is a network which funnels a number of external Cam sites onto one platform, optimized by the Adultforce algorithm.
It presents you with the most popular online live performing female stars in the category of either teen, trans, milf, bbw or ebony.
You have 3 options with Jerkmate:
1. Simply flirt and chat.
2. You can control the models pleasure toys using interactive vibration toys like the Keon or one of the best rabbit vibrators.
3. Opt to go private with a model of your choosing.
You begin by clicking a few preference boxes such as choice of hair color, breast size and desired type of pubic region.
You then choose whether you wish to chat or go further. 
With chat you are asked which topic might interest you or simply select other.
You'll be asked again if you still wish to go further and if you'd like to get into hardcore.
If yes, you can opt for toys, which part you'd like to participate in pleasuring and with what specific toy and then finally bondage is an option, with paddles, nipple clamps, gag balls or handcuffs all on offer.
Needless to say there are paths which Jerkmate tries to navigate you down which are ultimately designed to fit your niche.
Click submit and Jerkmate will take you to the relevant live cams.
You might end up at some more reclusive webcam site which features gays, couples, guys, teens or trans – whatever your tipple.
Jerkmate summary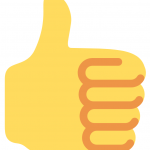 Using an algorithm to seek out your pleasures by scanning multiple cam sites, Jerkmate is a faster way to narrow down your search.
The site also deploys teledildonics technology which mimics and extends human sexual interaction by allowing you to remotely control your webcammers sex toys.
This option falls under premium privilege and you are charged by the minute with rates varying per performer.
For private rooms or chatting one to one, this option also requires membership, but if you just want to watch these entertainers like you would in strip club while parking your beer, that is also not a problem.
5. CAMS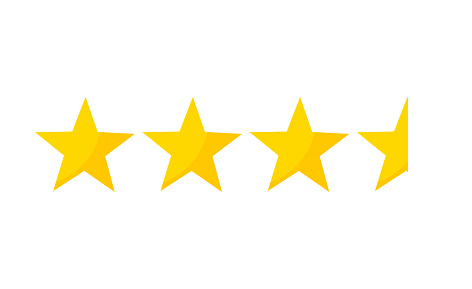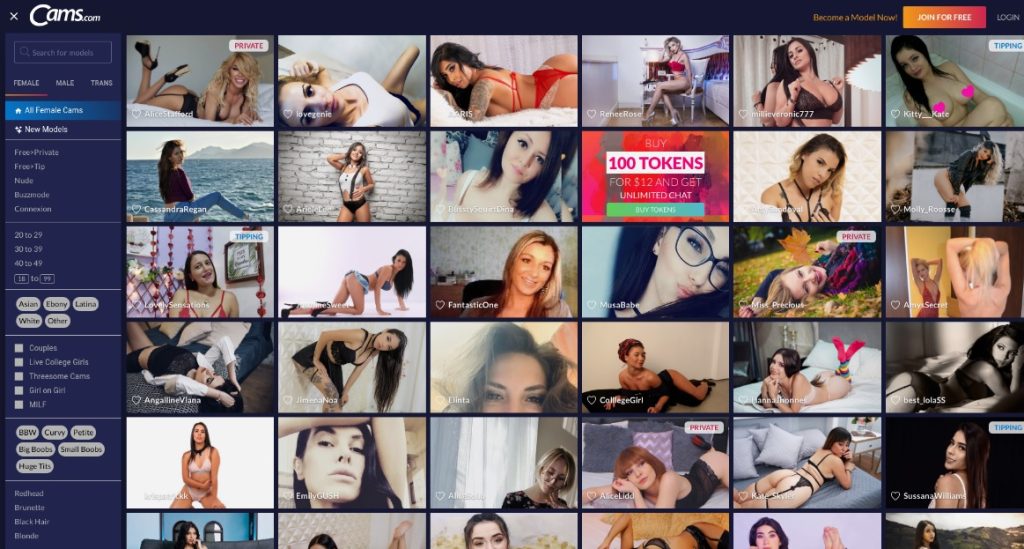 CAMS advertises itself as the "trendiest cam aggregator", with roughly 3000 models live at any one time.
Difficult to corroborate without checking repeatedly, but CAMS doesn't require a credit card to register, you can login with your gmail account and when it comes to going cam-2-cam under premium with your model where you can mutually masturbate and direct proceedings, paypal is also an option.
You will need to pay for most of the one on one privates but it is possible to have a 100% free kinky chat.
With CAMS you can sort by region, appearance and fetish and select one or more of their tags to home-in.
Virtual "Gold" is used to tip your friend where 1 gold item will cost you $1.
There's a language translate option for additional help and you can follow your model as well as purchase their material.
It may take you sometime to whittle your way through their vast selection of cammers, but once you locate your desired model, you can simply "follow" them and tailor your portfolio to your needs.
Privates or one-2-ones will set you back from $1 to $5 a minute and similarly increasing your donations can increase the power of the toy in her hand.
Girls from lower income countries will generally charge less, as is the way of the world.
Tip: Using the eye icon like with RoyalCams, this enables you to talk privately with your new mate. This allows you to get to know each other a little better before you decide how to progress.
CAMS summary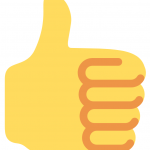 One good thing about Jerkmate is that it doesn't try to hard sell you anything.
Once you register which takes less than 30 seconds, you won't get irritating pop-ups that try to reel you in or urge you to spend.
Additional benefits with Jerkmate include: plenty of nudity in the free chat rooms, good cam quality, pay as you go setup, plenty of categories and 24/7 customer service.
Only major drawback is that the "Exclusive Show" prices can get a little steep.
6. Flirt4Free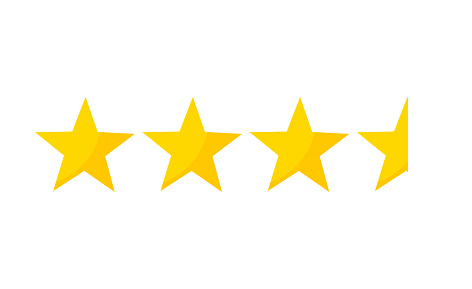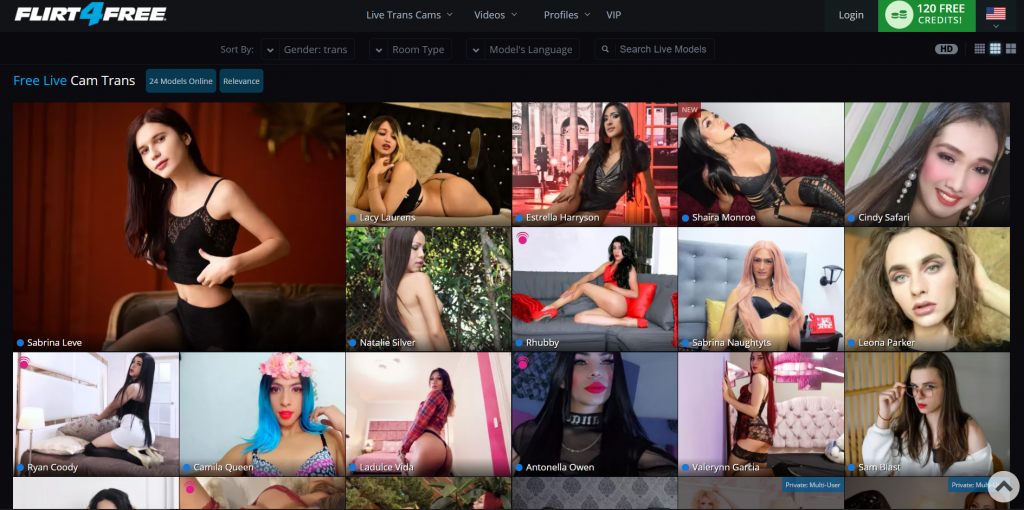 Another stalwart in the Cam business. Flirt4Free may have gone off the radar of late but is still going strong.
Its design and user interface is up there with the very best, video quality can be exceptional, lots of variety and their cam2cam setup is inclusive with all privates as well as on the mobile.
As is true to its name, you can flirt for free here and chat away without registering – like on myfreecams.com.
Many of the women are of model class, while the trans community pictured in this screenshot above are pretty stunning.
Oooooh, Ladyboys! (A.Partridge).
Like Camsoda, Flirt4free have their platform synced up with the Lovense and the OhMiBod remote controlled vibrating sex toys, so there's fun to be had their, especially if you deploy their cam2cam technology.
Flirt4Free summary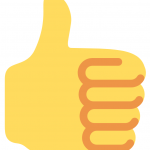 Unlike those listed above, Flirt4free has some stunning girls but still fewer than the other free sex cam sites listed, but where it lacks female talent, it makes up for it in spades in the gay and trans department.
The guys webcam section is chockablock with studs.
There are almost just as many men to be found as women on Flirt4free.
A huge dating ground for men. Hunks, twinks, bears and cubs all feature.
Couples on the other hand are scarce and this is not the place for that although the select few are very good looking.
For lesbo action, this again generally serves the male market and are often found within the couples section albeit there's a lesbian category.
Finally, while credits haven't really been discussed here, they are offering the best promotion right now of 340 free credits when you register. 5 credits will buy you a minute – or 50 cents will.
7. MyFreeCams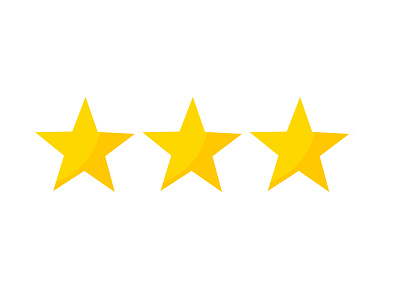 With the ubiquitous MyFreeCams.com, you can actually chat with someone without having to register or pay money – one of the best free live sex cam sites that allows this option.
This does raise security and safety issues, but with the ability to block, should someone obtuse step on board, they're not hard to silence.
Myfreecams though is pretty much what it says on the tin. You can easily watch more than a tonne of live webcams without spending a dime.
The mostly amateur models are plentiful and earn their wage through credits or tips.
There's no point in signing up (unless you wanna tip someone special) as you'll only be given access to their archive of vids, plus there is no option go private or chat one-on-one.
If you take a liking to someone you'll have to figure out a way to hook-up outside of this site.
When it comes to diversity though, Myfreecams is lacking in this arena.
Not much in the trans, male or different racial categories but thousands of white American and Eastern European female protagonists doing things that who would make their parents weep in disappointment harder than a cat trying to bury a turd on a marble floor.
MyFreeCams summary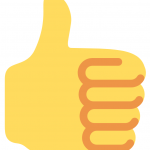 Chatting with someone without having to register is a rare experience in this industry, no other cam site bar Flirt4Free below provides this ease of communication as far as we know.
If you're on a budget and just want to loiter in front of the shop window as well as chat for free, then Myfreecams is the only place that allows this – enjoy.
8. RoyalCams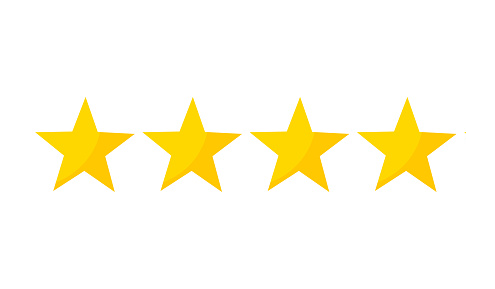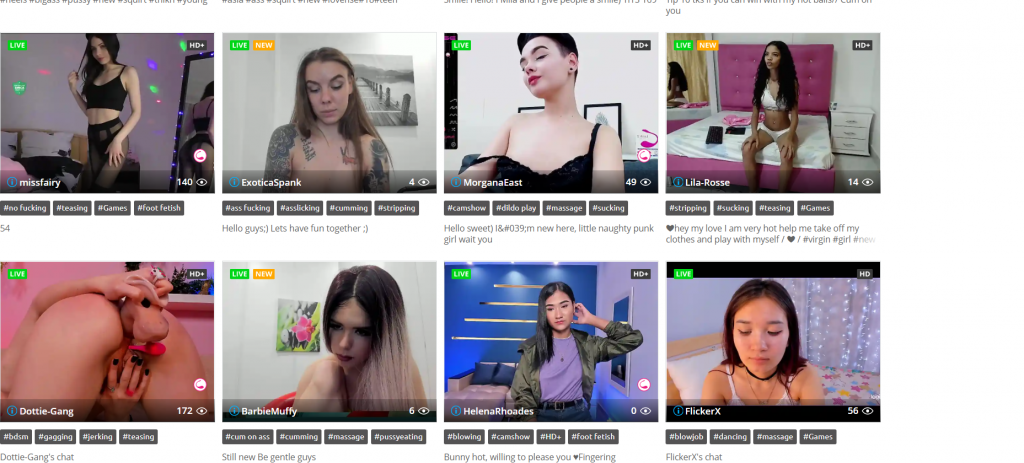 Royal Cams feature free and paid live shows but you are still free watch many of their live sex cams. 
Ultimately you have to go premium for private shows or at least someone has to tip if you're in an open room so to speak, for the protagonist to go further,  you don't need to give your credit card details unless you want to tip.
Royal Cams features males, couples, females, transsexuals', new and spy mode – the latter enables you to converse without others viewing your conversation.
First thing you might like to do at RoyalCams is to quickly register so you're not stuck with the standard username – user1234 – which will prohibit you from entering a chat room.
Most models have the free chat option available as they want to meet new, decent folk.
Prior to a show commencing is where you'll be able to source the raunchy free material, but for group chat shows where the business end starts,  it's 15 tokens a minute or 30 for privates.
You can however opt for the Voyeur/Spy option that disables your chat feature but you can still observe the show at 7 tokens a minute.
Deal: The cost of tokens at RoyalCams recently just halved, and they are staggered like most items that are available in small to large quantities.
1.99 € will buy you 18 tokens while 2,500.00 € will bank you 42'100 gold tokens and then there are prices in between.
There are no recurring charges with RoyalCams.
RoyalCams summary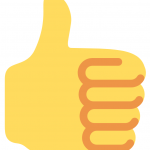 The term "Royal" might be an overstatement in terms of talent on offer, but there are definitely some unique characters where the term risqué may be considered an understatement.
You can do more than peek on RoyalCams, but at just 4.99 € for 60 tokens, that's just under 10 minutes in voyeur mode for full disclosure as well a wee gift to the performer for their troubles.
9. BongaCams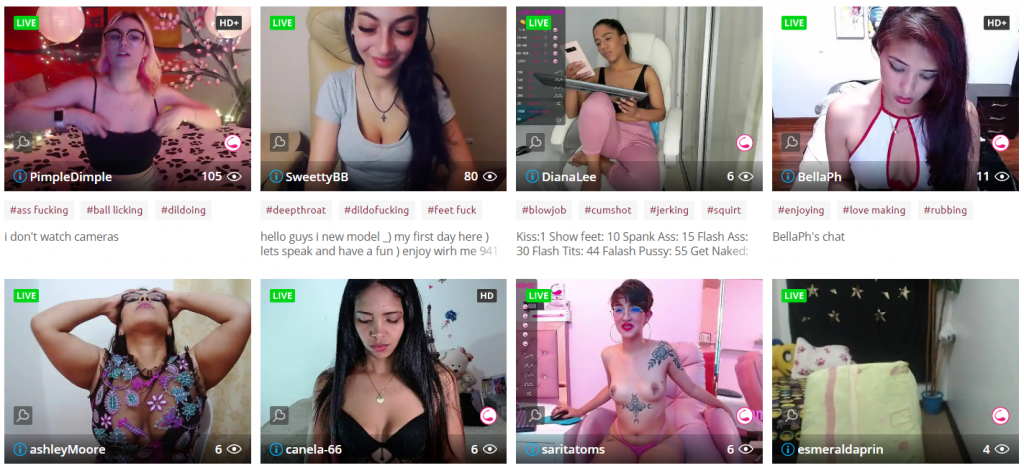 BongaCams looks a bit run down and with fewer models to choose from – maybe less than 3000 at any given time – it may not be your tipple.
However, without any private chat room facility, this drives the big spenders to the surface, hence you've more chance of latching on to a show where there are some generous donors tipping and keeping the performer in action.
If privates and personal chat aren't your thing, then BongoCams might be up your alley.
BongaCams does cater for other niches in more equal output unlike Stripchat, so gay or trans folk should have more luck here.
Newbies who turn up tend to go the whole hog on BongaCams and the Lovense toy is quite popular among some performers.
Like a menu at a massage parlor in Bangkok, the regular models will have all their services listed in detail along with their own financial goal to hit before going all-out.
If you don't mind sharing a room with a group of pervs where most of the girls are Russian amateurs, which was often the allure of chatrooms before the pro's established their pitch – then Bongacams is good for this.
BongaCams summary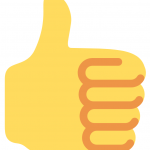 The annoyances you will encounter are the constant reminders to sign up for a free account (which you can do without cc) and the instant bot pop-ups when you enter a models room.
On the plus side, Bongacams has established itself somehow as a platform where many newbies arrive and quite quickly degenerate their behaviour – so more often free.
Summary
To be updated, but this summary of the best free live sex cam sites is how 2023 is panning out for now.
Note: sometimes women actually buy tokens to watch straight guys on these cam sites too if you're a good looking guy.
Tip: to cut out the middleman and find a girl of your choice, check out reddit.com/r/Sexsells  – a buy and sell adult items and services thread on reddit.