There are over a thousand love making positions to choose from, but which are the best sex positions for orgasm juddering bolts of ecstasy that will rip right through your loins?
Some of the most rewarding lovemaking positions for explosive climaxes are surprisingly simple yet come with an intense health warning.
Sourced from centuries of feedback, it's now clear just where the magic lies.
So if your sex is wearing a little thin, or your low-priced fleshlight needs a break, the good news is that with a little tweaking, you can inject some rocket fuel into your orgasms today.
5 Sex Positions for Intense Orgasms
Position 1 – Missionary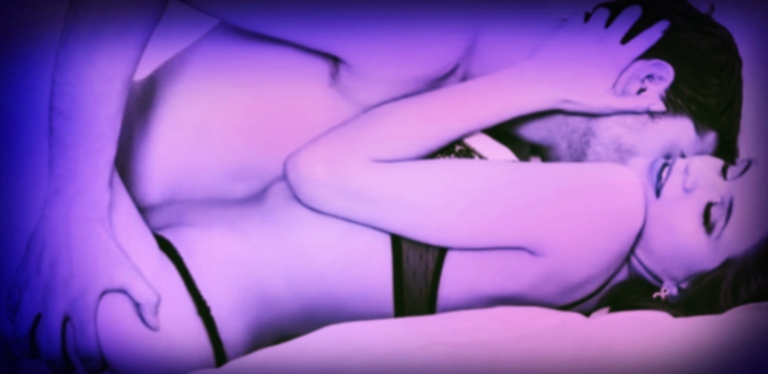 What you'll need:
A flattish pillow – one that'll change your angle of penetration.
Some passion – don't go in semi-keen, try some sex games.
A flat surface – a mattress will suffice.
How to have an explosive orgasm in the missionary position
1. Change the angle – one of the most common positions, guys tend to think that repetition will lead to the other parties gratitude – not so. You need to change the angle a degree or two.
2. Use a flattish pillow – this will stop you veering off course and you will now aim straight for the bulls eye. Place a cushion or pillow under her hips to get the right trajectory.
3. Rub the G-spot and clitoris – now in correct position a gentle of firm rubbing or grinding of the g-spot and clit is now is full flow. For enhanced edging for both parties you can go slower but with heightened pleasure.
Position 2 – Reverse missionary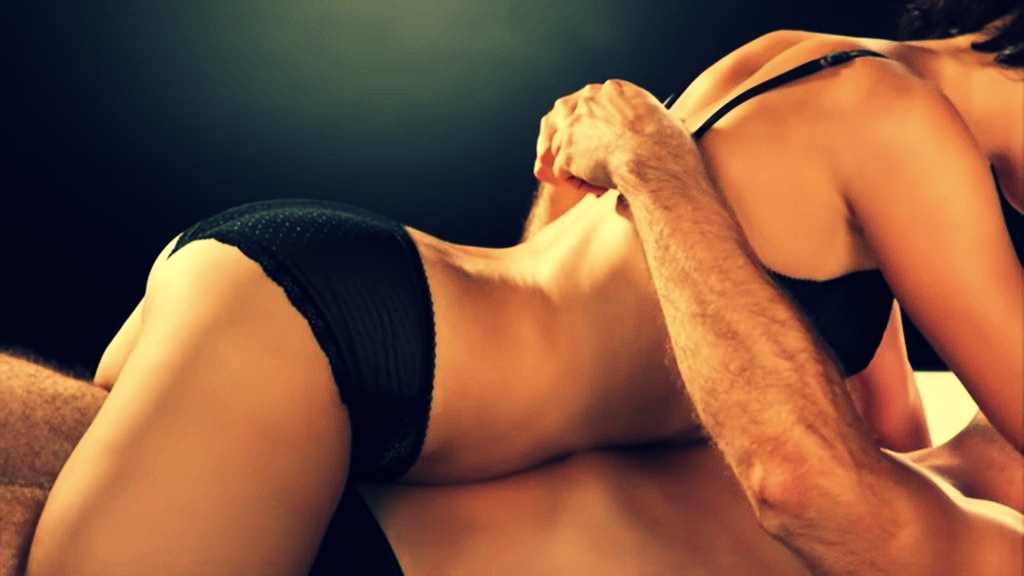 What you'll need:
A horizontal arena – grind on the x not y axis.
Legs apart – for more surface area grinding of the clit.
A vibrant partner – who'll be on top leading the mission.
How to have an intense orgasm in the reverse missionary position
1. Grind horizontally – it's much better to perform the reverse missionary position lying down rather than standing.
This way you kill two birds (excuse the idiom) with one stone as you massage the clitoris while the g-spot takes direct contact.
2. Place legs further apart – for a literally gushing orgasm, it's the guys legs placed slightly more akimbo that will open up your partners waterworks.
This is due to friction caused through his pelvic region grinding her pelvic area where her clitoris is.
3. Hit that G-spot – while the pelvic regions are performing their own kinetic pleasure you will be hitting that g-spot with fervour.
The penis will be repeatedly pounding the front of the vaginal wall, where the magic lies!
Position 3 – Rear-entry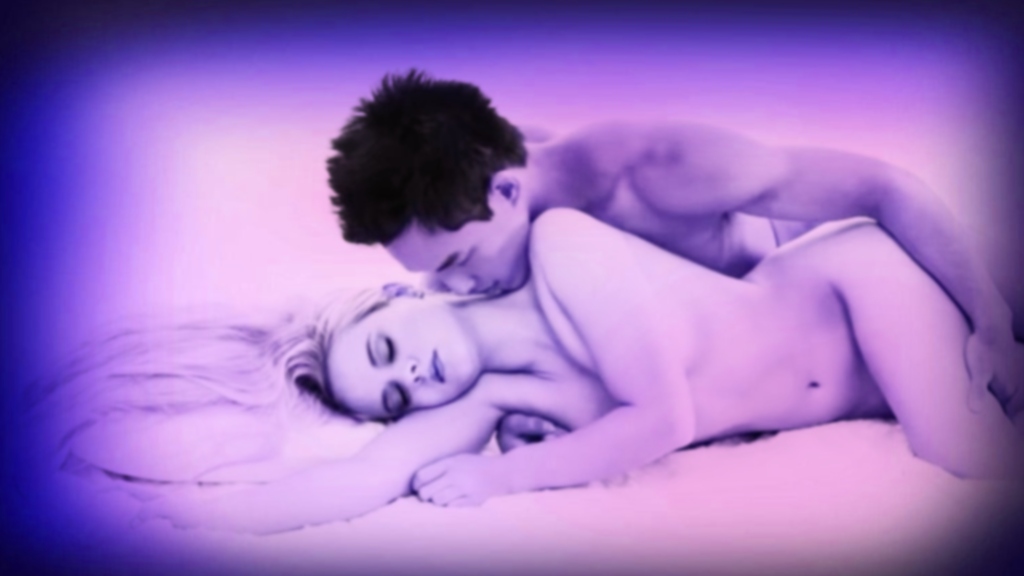 What you'll need:
Free hands – for unanticipated touching.
A bed – no skimping or improvising in this position.
Rose petals – some soft unscented reusable rose petals for added passion.
How to achieve explosive orgasms using the rear-entry position
1. Angle is key – when coming in from behind the tip of the helmet will brush up and down the g-spot which overtime will lead to some gushing meadows, especially when performed in concert with number two below.
2. Deploy your digits – when you unexpectedly caress your partner, each motion will be a surprise when her back is faced to you, which only ramps up the pleasure.
Nibble her ear lobe, delight in her neck and stroke the inside of her arms.
3. Deeper penetration – rear-entry improves the ease of penetration and the pleasure of stimulation.
Unlike the missionary position, you can also go deeper through the rear-entry, which your partner may prefer and can be one of the best sex positions for orgasm of the prostrate.
Position 4 – Sitting position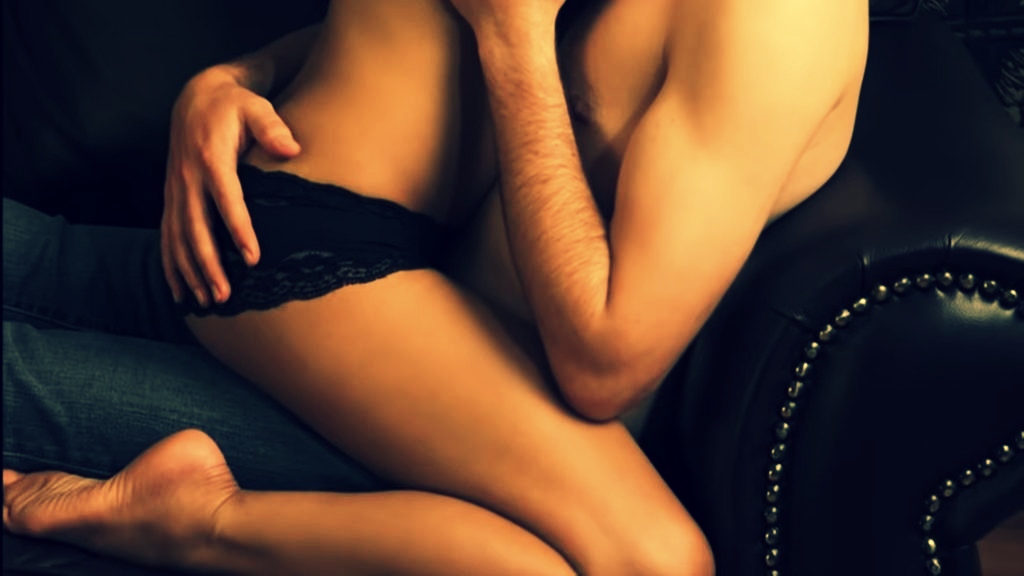 What you'll need:
A firm pillow – for ease on small of your back.
A sofa – alternatively having a large arm rest & a long flat base suits this position well.
Rhythm – only one of you will move so rhythm is key.
How to have an almighty orgasm in the sitting position
1. Only one of you move – when both of you try to ride each other in the sitting position things can get a little disjointed.
No need for your partner to bounce up and down, but slow rhythmic moves performed even at a snails pace due to the positioning can result in very powerful climaxes.
2. Let the man take the reigns – vice versa if the man leads then this can also end up in super hot watery orgasms.
It's easier to pleasure her precise spot through the angle you hold where you can reduce or increase the speed depending on her craving.
3. Let her move back & forth – a man's movements are a bit restricted in the sitting position so just gentle back and forth gyrations from your luscious partner will be hugely satisfying for her especially.
Position 5 – Kissing with erogenous zones touching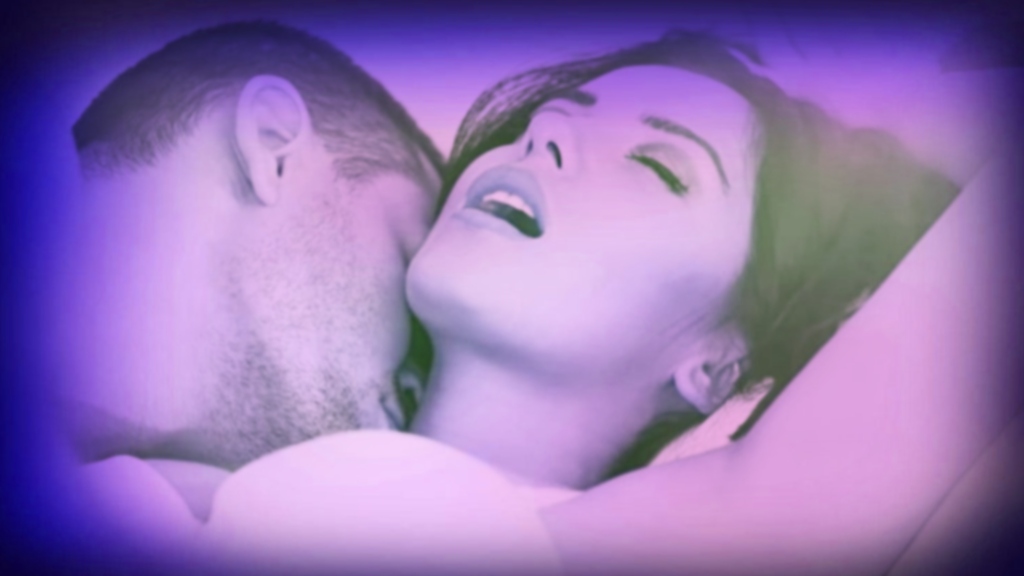 What you'll need:
Passion –  passionate caressing is a pre-requisite.
Lips –  kissing mouth area orgasmically, juicily explore lips, tongue & teeth.
Erogenous zones touching – line each other so lower erogenous zones are touching.
How to have an explosive orgasm through kissing & touching
1. Passionately explore the body – with the palm your hand rested beneath the back of your partners neck, softly tousle their hair with your fingers, while also stroking the neck, and with your other hand lightly stroke the jawline.
Squeeze and caress just under the breast bone, while massaging the abdomen, thighs and bootie.
2. Give seductive orgasmic kisses – make sure your mouth and lips are clean, fresh and exfoliated. Tend to the lips with some flavoured lip chap to make them all soft, moist and tasty.
Kiss like you would kiss genitalia. Relax your lips against your partners and gradually place  butterfly kisses over their mouth and lips area and slowly accelerate using just the tip of your tongue to wet their oral part in a controlled tempo.
A passionate kissing session will release oxytocin, the love hormone which gives you that radiant shine, plus the lips are far more sensitive than your finger tips and also a ladies genitalia.
They are the mirror to her vagina, Kama Sutra stress.
The labia the lips, their cupids bow the clit and the hard palate behind the top front the teeth the g-spot!
3. Lie horizontally with genitalia touching – pull your partner's body closer for heightened intimacy with your erogenous zones pressing firmly against each other and tilt their head back while softly pulling on their hair to boost pleasure.
Press and release your body in tune with your kissing.
An orgasm through kissing may not happen imminently but when it does it is quite a different sensation to a normal orgasm.
Certainly it takes some practice but when it strikes it's much more of an all over body experience, and can begin with the feeling of a very, very deep rush approaching.
These 5 best sex positions for explosive orgasms is derived from this popular youtube video by sexualhealth.
Tip!
Oil – Whichever of these best sex positions for orgasm boosting you choose, adding a neutral body oil into the mix in modest quantity is the icing on the cake.
Oil on skin is a natural sexual stimulant that brings many other nerve endings used to receive pleasure into play.
6 Way to Boost your Best Sexual Positions
1. Improve your aerobic fitness
To begin, if you're not in great shape, that's fine, but it might be worth getting into a bit of aerobic or anaerobic exercise, where specifically for men both types will release more testosterone in the body during a workout.
Which if you were then to go home all randy, which swimming especially makes you, and you hop in the sack, you'll find that your love making is especially heightened.
2. Get  a toy
For women though, while exercise is also greatly beneficial, adult toys rule when it comes to maximizing pleasure of the clitoris.
Statistics illustrate that the majority of women have at least one or two battery operated sex toys buried in their drawers so straight off the bat, this is one sure fire way to give her a highly intense orgasm by doubling up with a pleasure toy for her.
Not only that but the majority of mums have all raided their child's toys for a an alternative power source when their vibrators lose their buzz.
Dildos, rabbit sex toys and portable clit-stimulators stand as cherished play things for women. Chances are that lovely lady of yours would also watch in contentment as you pleasure one of your cherished love dolls but she probably won't acknowledge it.
Were you aware that for most ladies, the proportions of your manhood isn't that interesting? Although an agreeable manhood is always a welcome sight.
3. Tap into her Feelings
Forget the best sex positions for orgasm, what makes a female want more of you in the sack is all about how she feels.
That dreaded term that results in more men running for the hills than any other:
Feelings!
Oh maybe there are a number of different murmurings that would also make a man high tail it like the wind.
Human females are complex animals for sure.
Many a male has endeavoured to crack the code to release the sex hungry vixen, that the majority of the time lays dormant until the mystical switch is flicked.
Being in touch with her feelings, will allow some of the best sex positions for orgasm to grow organically.
4. Locate the secret switch
One way of knowing how to give intense orgasms is knowing where the secret switch is located and it's not where most men believe it to be that's for sure.
What's the secret to you delivering the goods that will amount to rewards that are worth their weight in orgasmic gold for both of you?
The answer is indeed incredibly simple.
If you wish to give her intense orgasms, you have to get into her head.
Set the ambiance with a little foreplay.
Ask her nicely and she might even be happy to show you a thing or two that she can do with her adult toys.
From here you can try one of these best sex positions for orgasm of a different kind.
5. Begin with a little entrée before the main event
Adult toys are not the only thing on the menu.
If you possess a incredibly large manhood it might have to take a back seat while you permit something a little less intimidating to invigorate her first, in preparation to welcomingly receive all of you.
For those too well endowed and are having trouble warming her up – try these 3 steps.
Countless hot lustful passionate sex will definitely be on the menu if you begin with a little entrée before the main event.
Play it correctly and she'll be back for dessert, coffee and afters as well!
Utilising adult toys will aid in creating wonderful sexual tension.
Don't confine your adult play time to intercourse as it should include simple erotic lotions or massage oils to actual intimacy massagers, ticklers, vibes, dildos and even a few life-size sex dolls if the mood takes you.
Is that a gender specific preference? Well that depends! Adult toys normally bring about orgasms, lots and lots of them, from those that are mildly teasing to full blown heavyweight melt downs!
6. Explore erotic tools
Remember the effectiveness of sultry lingerie?
Getting back to the core of the matter: playful teasing, erotic massage and considerable amounts of tender loving care should be on the agenda.
This goes for both partners.
Males usually really like confident women that intimidate without being alarming, if that makes sense.
The way to achieve an atmosphere of belief is to be familiar with your own body and what you like, where you like it and how you like it.
Also, plan a number of sexy surprises, a strip tease and erotic evenings at home in your sexy underwear.
You can try a good tongue lashing with a tongue massager on the tip of your tongue for extra measure.
She certainly won't refuse as you give her a complete lashing like she has never experienced before.
Then you will demonstrate to her how well you can utilise your equipment.
You can try some sex games too.
How to intensify best sex positions for orgasm
Try some jelqing.
Don't rush, take your time, build it up.
Attach a

cock ring

for extra gorge, power & intensity.
Use an anal toy to tickle, probe, vibrate & resonate.
Slow down your breathing, avoid shallow breaths & focus on internalizing your breathing, reaching parts of your body you hadn't imagined – i.e get a bit zen.
For crippling orgasms, you can try the fleshlight vibro – it comes with 3 pulsating bullets.