SEX DOLLS
Best Sex Dolls: 33 TPE & Silicone Love Dolls from $42 to $3.3k
By Men's Pleasures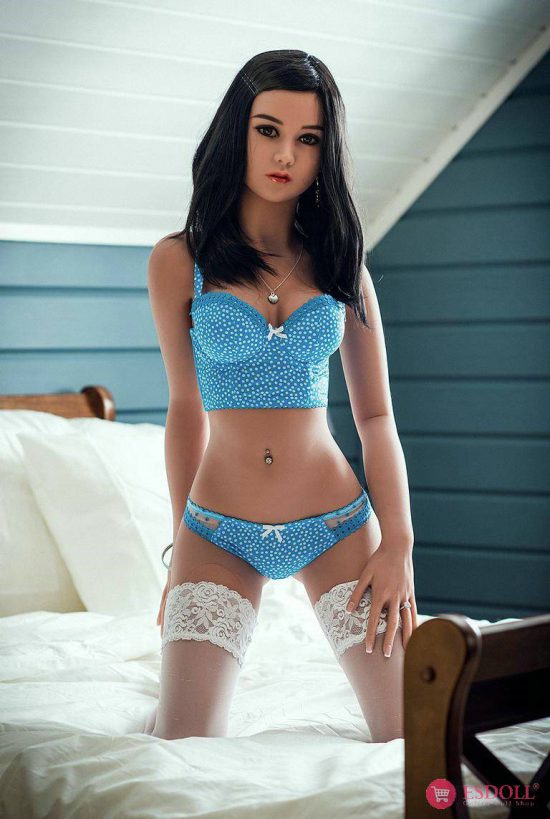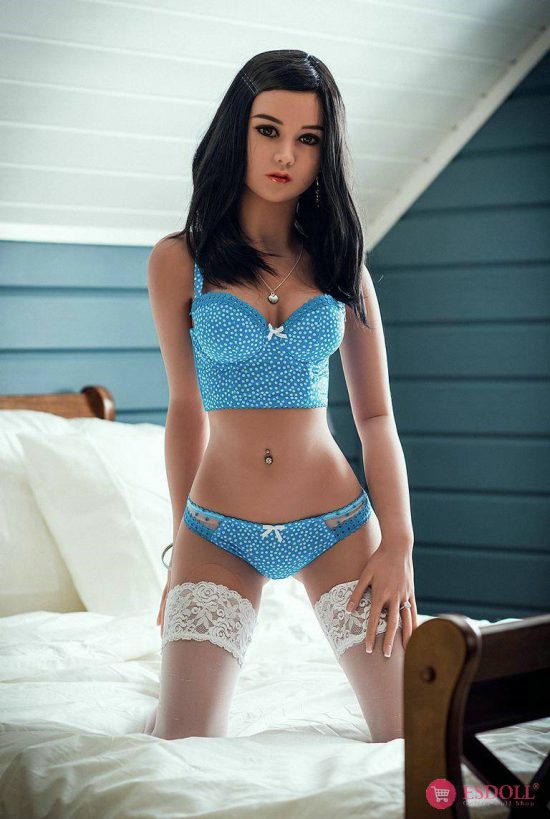 Some of the best sex dolls or love dolls as they should probably be referred, given that the demographic who purchase a synthetic partner are not represented by a lions share of sexual deviants, but rather a much more nuanced group of individuals – begin at around the forty to five hundred dollar mark before complete & life-size models proceed on up into the latter hundreds, early thousands and off into five digits for more bespoke designs.
While it is speculated most customers are single men, that doesn't necessarily paint the full picture as this broad characterization is representative of a group of communities: transgender men, those recently bereaved, separated or currently going through a divorce, the elderly, guys with physical disabilities, fashion photographers and those with an appreciation for their artistic value and future wealth.
Quality is the deciding factor when it comes to how much you are willing to pay for a silicone or TPE (Thermoplastic elastomer) love doll. People who prefer rougher sex may be better off purchasing a doll made from TPE as they are more malleable and will be cheaper.
Alternatively, while it would be prudent to be less aggressive with silicone, they will inhabit more of a human feel, are more durable and generally feature additional customized options that will exceed the capabilities of a love doll made solely from TPE.
That said, many companies combine environmentally friendly silicone with TPE and a stainless steel metal skeleton structure, so should you opt for an advanced synthetic partner, it will most likely be made of a combination of these three materials.
Difference between a TPE and Silicone Love Doll
TPE
Softer to the touch.
More naturally jiggling body parts in the required areas.
More elastically pliant which allows the dolls joints to be more flexible.
Good heat retention.
Less expensive than silicone and safe for human contact.
Less durable than Silicone, more attention is required to clean and look after.
Silicone
Somewhat harder than TPE but subsequently more durable.
Silicone is easier to clean & will feature removable orifices from around $400 mark up.
A silicone surface is a closer finish to the feel of human skin.
Pricier than TPE.
Safest material for human contact.
Additionally, Silicone/TPE love dolls:
Weigh between 40 to 120lbs
Are equipped with a complete skeletal system made of stainless steel
Have moveable joints
Offer a variety of faces, eye color and makeup styles
Provide a diversity of body types and breast size
Feature customizable clitorises, insertable hymens, artificial milk glands, pressure released urination and choice of orifice/s
Are available in both sex, create your own transgender doll or one with animal features
Incorporate computer software to automate the dolls, enabling them to respond to facial recognition and vocal instructions
Can be programmed with a facsimile of more than one personality such as wild, frigid, mature, S&M or naïve
Can carry on simple conversations addressing you or your pseudonym of choice
Offer motorized features such as automatic tongues and toes for stimulation, eyes equipped with video recording devices
Provide a simulated respiratory system with a beating heart
Include vocal and facial reactions to genital penetration
Come with an automated pulse that can be felt on the wrist and carotid artery
Feature both built in or removeable orifices
Silicone sex dolls have come along way since their inception and therefore tailored to your preference, can have a significant effect on the price.
Note: PVC is also used as a cheaper grade material but PVC is porous and may contain phthalates (which are banned in children's toys), so they have been excluded from this love doll price range review. PVC cannot be sterilized.
Listed below are a selection of the best sex dolls or the most popular love dolls currently selling in both TPE and Silicone design across Amazon and beyond.

Beginning from the least expensive and then escalating up, 3 of the most popular sex dolls per price range have been chosen – based on anecdotal customer reviews, demand and affordability versus quality.
Best Sex Dolls
Price Range
Zero to $500 range
You might find you get more for your buck than you had imagined when looking for love doll at the low end of the market and while rarely possible to buy a complete model in silicone in this price range, you'll generally have the choice of a torso without the limbs or head, the bottom half of a torso with feet in some instances or just the front and back section of the body. All with built in working orifices, some ribbed, some smooth etc
Those looking to buy a full size love doll will have to have deeper pockets as the closest one will find in this price bracket are mini sex dolls – approximately 24 to 36″ or 2 to 3 feet, although there are life size PVC models at Lovehoney from $100 up.
Clearly this isn't ideal but the torso sections will feature life size orifices unless listed otherwise, accommodating reach and girth.
If you have a foot fetish then Vajankles are on offer or there are now hand vagina sex toys – a Vajand perhaps?
---
---
---
---
Demo of a 140cm TPE OVDoll Love Doll (features nudity) 
---
---
---
$500 to $1000
Love dolls which fall within this price range will obviously be a step up. Orifices will be removeable while some are powered through bullet shaped vibrating devices. They will feature heating rods and erotic underwear and you can customize the eyes, cup size, wig, pubic hair and skin color.
Dolls in this realm will stand 65 to 145cm tall, from mini to actual life size where more often an increase in height is reflected in the price. Once you breach the $500 mark, love dolls shouldn't be missing any limbs, bar the vibrating torso's.
---
---
$1000 to $2000
---
---
---
$2000 up
From here on up you'll be incurring the cost of extra weight and height plus all the bells and whistles that a manufacturer will offer or that you request.
However there won't be much difference with a doll priced 2-3k, compared to one that featured in the 1 to 2k bracket. With OVDolls for example they still feature 36 different steering knuckles, similar orifice depth and vibrating/speech/pleasure tongue additions.
What sets them apart is the attention to detail a customer may request. Lines, folds, wrinkles, knuckles and veins or even accents or five or six personalities that appeal to them that can be installed and used to create the basis for their AI, can run in to the tens of thousands.
Based on sexual performance alone however, from a mini sex doll to a real life love doll, those which feature here that don't breach 2k will more than fit the bill.
---
Benefits of buying a sex doll
Can do wonders for your mental state giving you the confidence to move on from your break up

Help relieve tensions of feeling isolated from others

Can help assist those with disabilities

Can help with people who struggle with human attachment

Doll owners may develop friendships with others who share their enthusiasms on and offline

Sex doll-ownership has  allowed artistic expression for those in film, theatre, photography and stylists

Augmenting sexual relationships with dolls may help with satisfaction during real intercourse

Serve as a therapeutic transitional object from moving on from a loss

Seek a safe way to express your sexual fantasies that you are unable to with a human partner

Safer than soliciting the services of a sex worker

Can be used in sex therapy to address sexual functioning issues (not dissimilar to the controversial intervention of using of a human sexual surrogate in counseling) 
Summary
While the choice of selecting which of the best selling sex dolls should feature here lies primarily with those most in demand, this doesn't allow for their diversity to shine through.
Missing from this list include the wide array of sex doll genres: asian, latino, black, manga, anime, celebrity, teen, MILF, big booty, trans, shemale, limbless, elf, fantasy, from petite to muscular, 2ft to 5.5ft or made to measure with wardrobes of accessories to choose from.
Some food for thought should be given if you are willing to spend more than $1000. Often dolls just over $1k will elicit vocal responses but are more often pre-programmed so language is restricted. Since the dolls are bluetooth enabled, having the ability to program the device rather than be limited to their internal moaning features may be worth the upgrade.
Additionally, not all the costlier options necessarily provide removeable orifices', particularly the vagina, which some clients prefer for cleaning purposes while others find their functionality fiddly and opt against. Worth inquiring with the retailer on your specific doll in question.
And lastly, on the question of doll ownership, such a hobby does not warrant a diagnosis of paraphilia (a sexual perversion or sexual deviation), although obviously some part of the demographic will reflect a group who use them primarily for sex,  it bears repeating that love doll owners are individuals of all sexes and are wildly varied in their personal characteristics and social functioning.
The majority of people will already have their mind made up about what people get up to with a love doll, but what posits a human to purchase a love doll can be attributed to reasons more complicated than just one of desire.