10 Finest Male Sex Dolls for Women plus Gents & Folkx – 2023
People often ask, do they make great sex dolls for women? Well, yes, thankfully they do and these 10 fine male sex dolls for women are desired equally by gents as well.
Male sex dolls are strongly sought after today and righty so given how lifelike they look, feel and manoeuvre.
Especially the guys below, who each come from different backgrounds, aviation, fashion, engineering or construction.
Created to service your needs 24/7, with room for three if needed, these male sex dolls are handcrafted into custom pieces, so not one model is identical.
No narcissists here with mummy issues, these chaps are a positive addition to your life, each offering their own desires, kinks, characteristics and milky smooth penises.
1. Daniel – Newest male sex doll for women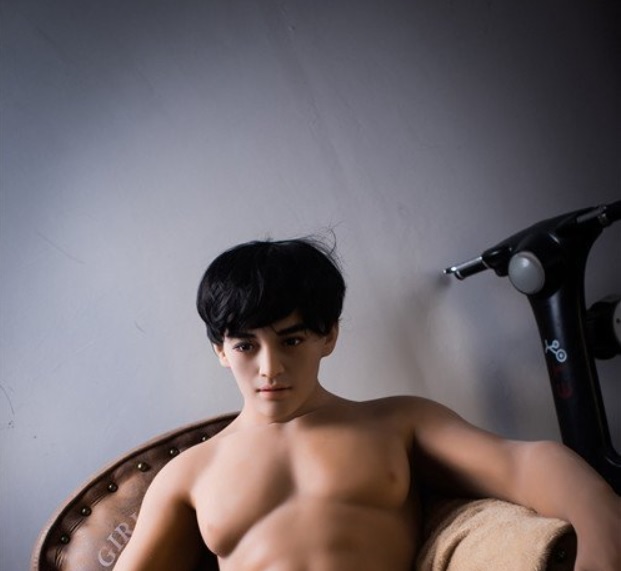 Daniel is OVDoll's most popular male doll for women and he's not light at 58kg, but he stands on his own two feet at 175cm/5ft 9.5″assuredly. 
OVDoll always throw in a few freebies too, so Daniel comes with some random clothes, a little lube, some condoms, a pair of gloves, a lower body cleaner, a blanket and some special talcum powder for after washing.
Dan gets aroused pretty quick.
For gay guys, he can give mind blowing oral and has a gorgeous derriere for when you switch roles.
Daniel's key perks
  8 inch detachable schlong
  Multiple freebies
  Good strong postures
2. Ton – Hunkiest male sex doll for women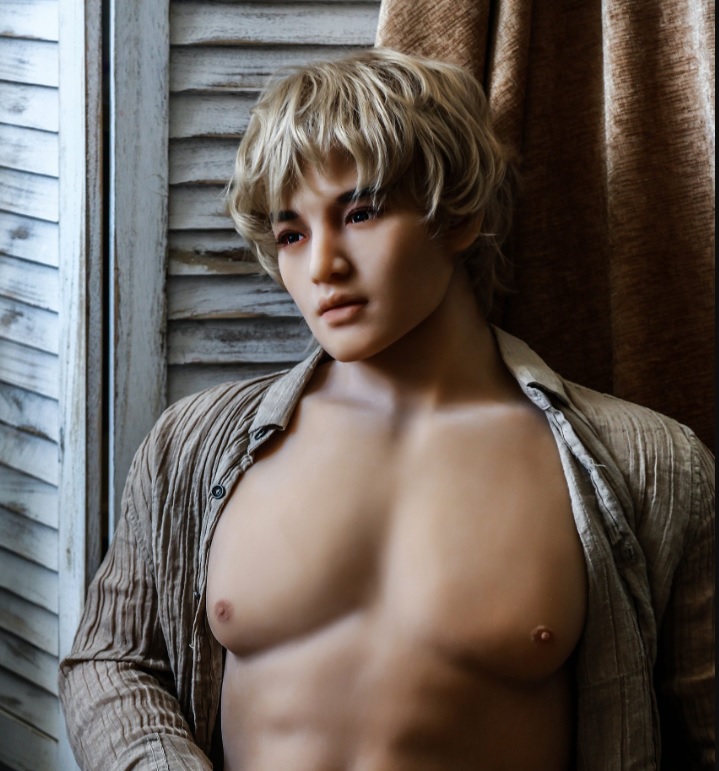 Ton's a beast.
He's also quite expensive too, a few hundred more that most but with that comes a body to die for.
Plus 8 inches if you can handle him.
He's tall for a male doll at 175cm, has broad shoulders and a powerful 100cm chest.
Ton also comes with the usual OVDoll freebie accessories.
Previously an airline steward, he's looking to branch out into more personal ventures.
Ton's key perks
  6.8 inch member
  Hunkiest male model
  Powerful chest
3. Vincent – Slavic male sex toy for ladies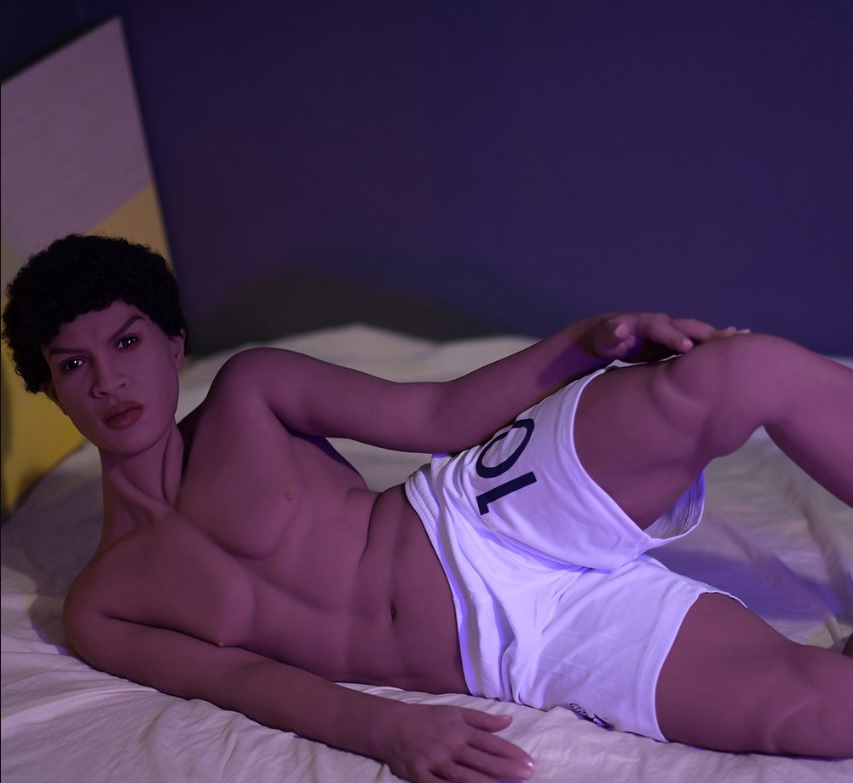 Vincent the artist is more your guru type male sex doll, who loves painting and yoga and working his milky smooth schlong – all 6.7 inches of it wherever you desire.
With powerful Slavic features, you can remove his hair piece if you like your men bald.
A little shorter at 5ft 8″/167cm, Vincent is a rather serious chap who doesn't mince his words.
He doesn't mind a bit of foreplay too, whether that's the odd sex game or a little oral fun.
Vincent's key perks
  Good looking bald
  Strong bone structure
  Slim Jim
4. Jonathan – Rugged male sex toy model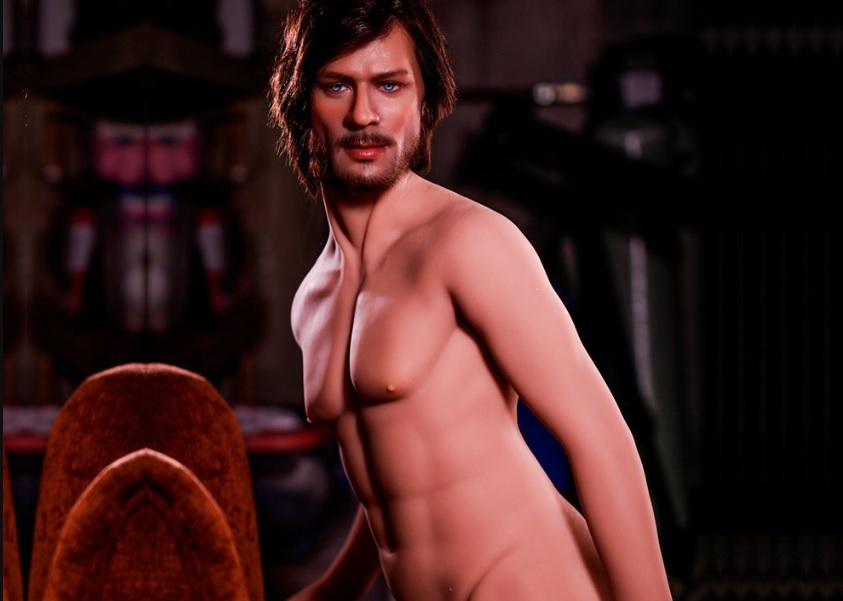 Jonathan's more rugged than the others, with a semi-beard slash long stubble and a lumberjacks physique to match.
Jonathan's come down in price these last few months and can now be procured for just over a grand less.
Jon has a great package with his meat and two veg housed securely between a pair of strong firm thighs.
Five foot eight and 55kg, he's a little lighter than the 5ft 9″ models.
A stunning 2022 debutant.
Jonathan's key perks
  Outdoors guy
  Good facial hair
  Muscular thighs
5. Nate 2.0 – Beautiful male sex toy for women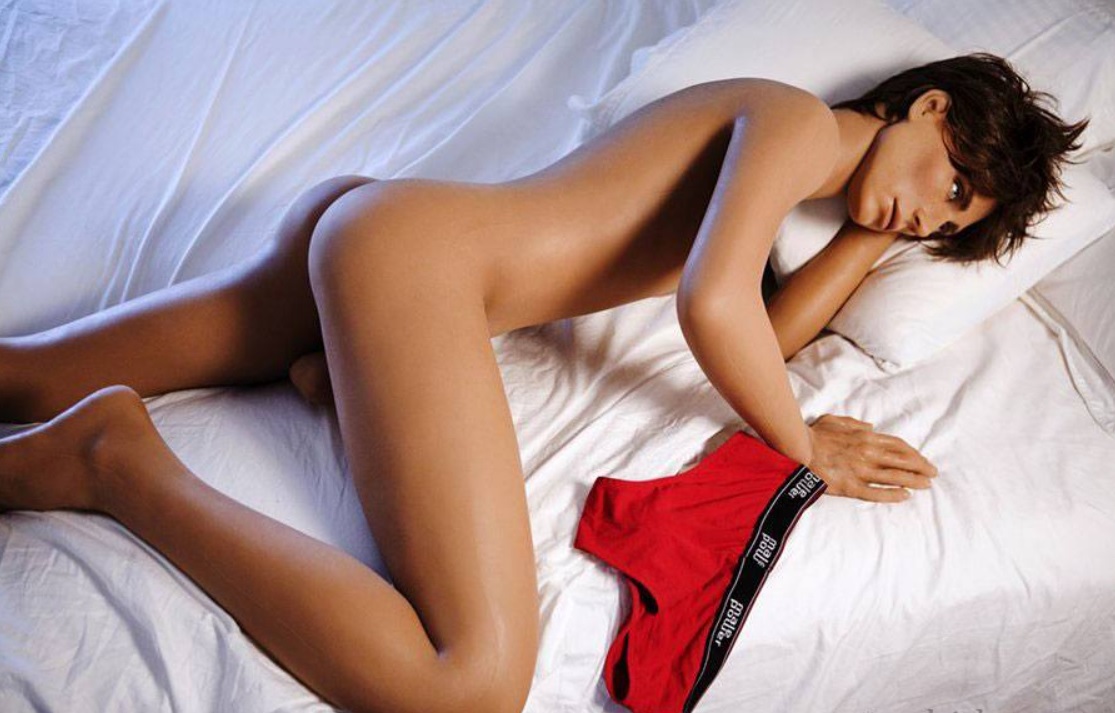 Nate 2.0 is a one of kind male sex doll, a piece of custom artwork, he's absolutely beautiful and is made by Realdoll with a Face X skull.
Faxe X skulls allow you to attach either an old classic face to the skull using Velcro or a Realdoll face which uses magnets.
You also have a third option to attach full bespoke face and original head designs plus creations from the Wicked RealDoll range. 
The interchangeability factor means faces can be purchased separately so you can have different guys pop over different evenings.
Nate 2.0 is tanned, has smoky eyes, light stubble if you choose and a shaved pelvic region with a large removeable tool.
You have the choice of what type of phallus you'd like to toy with, from a shorter limpy one up to a mighty ten inch number.
Realdoll are an exclusive sex doll range, the Lamborghini of doll creators, and depending on your requirements, they can take up to a few months to arrive, but boy are they worth it.
Nate's key perks
  Most detailed dolls
  Highly customizable
  Made by individual artists
  Collectable item/investment 
6. Lucas 1.0 – Luxury male sex toy for ladies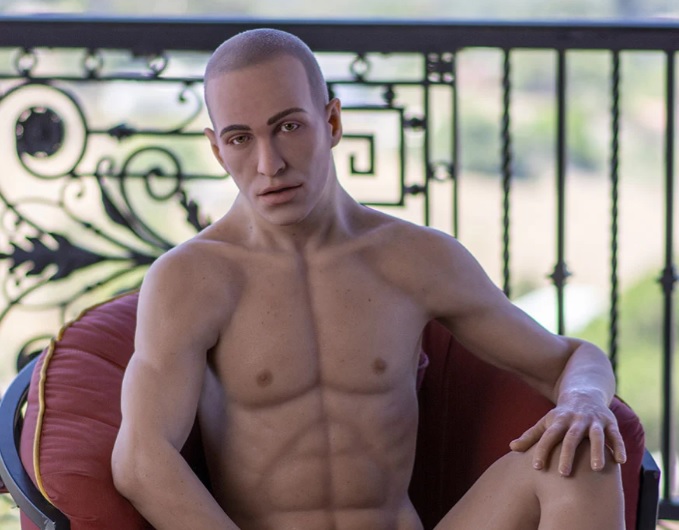 Lucas 1.0 is a popular male love doll by Realdoll, who like Nate 2.0, is completely crafted by skilled individuals.
From the poseable PVC skeleton structure, to the steel joints followed by the silicone flesh, and then finally the the artists handiwork, Lucas is a toned muscular male doll available in 5 varying skin tones 
Lucas 1.0 looks shorter than he does in the flesh, as he's actually 5 foot 9″ – 175cm, and weighs in at around 100lbs or 45kg.
He's lighter than other male dolls listed here who are the same height, but with Realdoll, every feature from tip to toe can be altered, be it his body type, eyes, skin tone, penis size or hairstyle etc so weight will vary but not by much.
Nate's key perks
  Made by Realdoll
  Very light & very long
  Luxury male sex toy for women
7. Nick – South East Asian male sex doll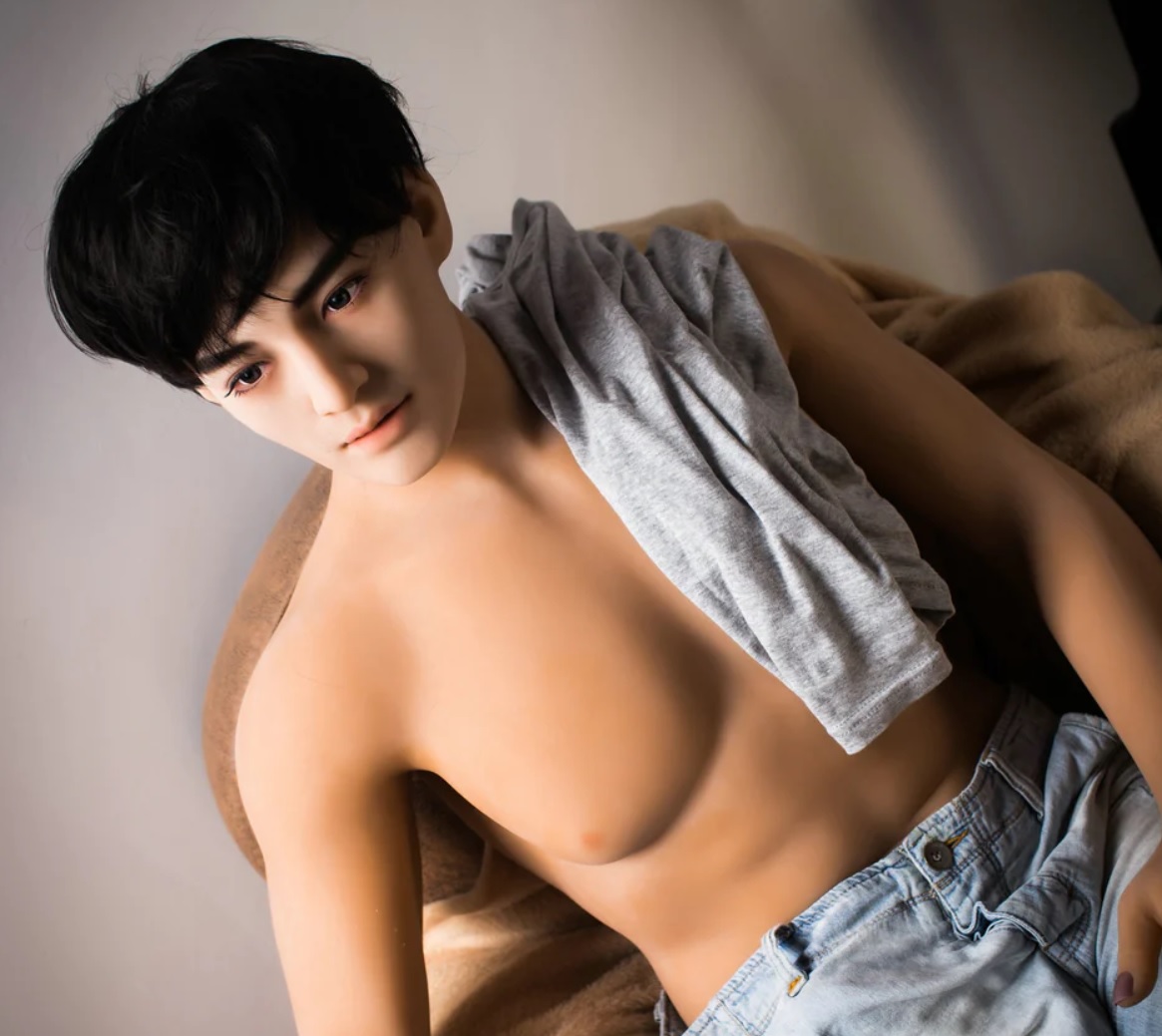 For south east Asian half cast lovers, Nick could be South Korean or half Thai, you decide as you get to pick 6 skin tones from white to brown, with fair, pink, natural and tanned in between.
Nick is the tallest male sex doll here at 5 feet 11 inches or 180cm.
Desired by women and other folkx, there's no manscaping with Nick as he proudly dons all natural boyish looks with a 6.7 inch party swinger and a lusciously ribbed derriere to explore.
With height in Nick's case comes more weight so his poseable 68kg physique will require a little strength to manoevre.
He's one of the best looking male sex dolls some women might argue.
Nick's key perks
  Boyish looks
  Handsome Eurasian guy
  Tallest model 5ft 11″/180cm
8. Patrick – Anime male sex doll for women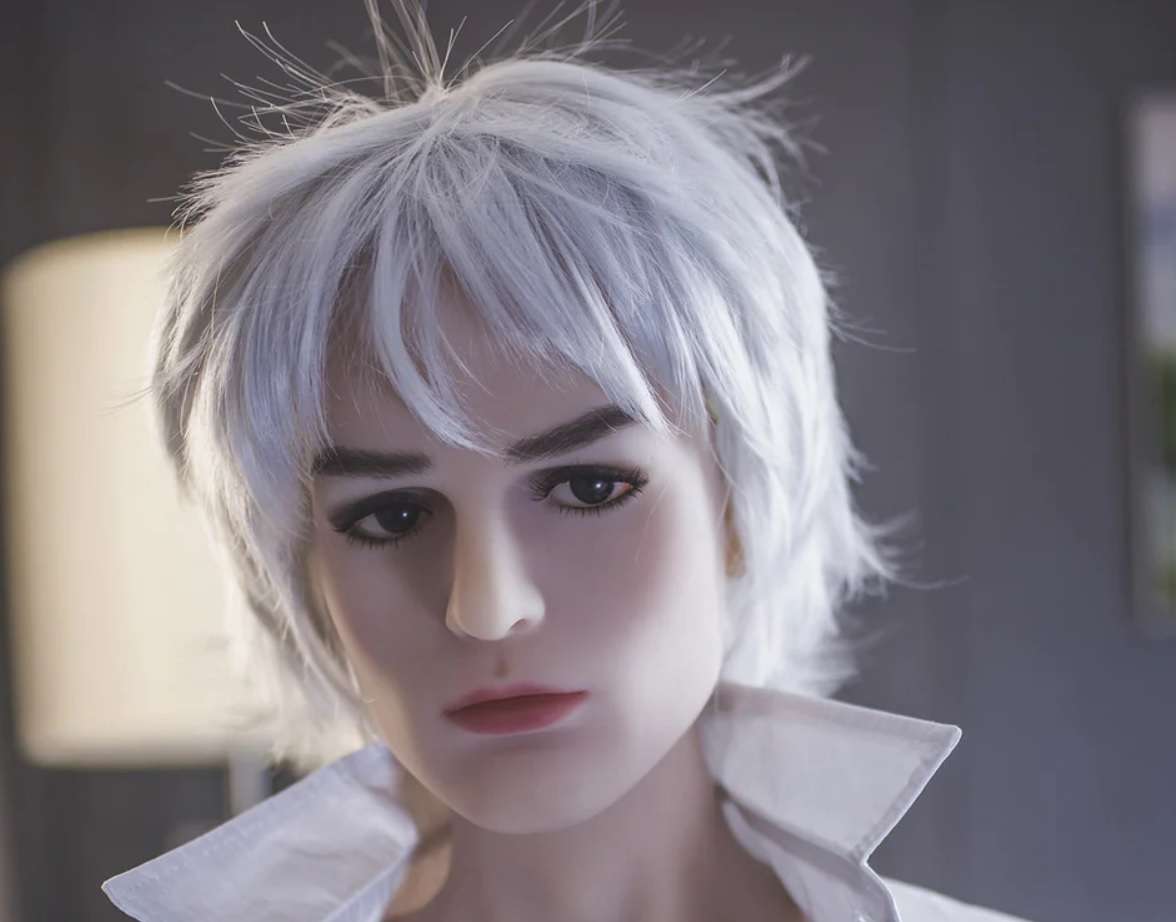 Patrick is the only anime male sex doll to feature here for ladies, and there are very few anima sex dolls per se, let alone for women, as well as few anime faces to choose from, so Patrick's quite rare right now.
Anime sex dolls like Patrick are evocative of their anime super heroes – in Patrick's case Kaneki Ken, with his slightly androgynous chiselled good looks and silvery futuristic hair, 
Only five foot three, Patrick carries a whopping detachable eight incher and is equipped with three pleasure holes, his anus, mouth and once you detach his schlong – a vagina!
Like Liam, you get three enjoyment parks measuring 6-8 inches in depth.
A supple skeletal structure with light moving parts, this luxury anime male sex doll for women by Silicon Wives, come with an affordable payment plan as these guys don't come cheap.
Patrick's key perks
  3 pleasure chambers
  Rare Anime male sex doll
  Lightest doll 33kg packs 8 inches
9. Hunter – Athletic male sex doll for ladies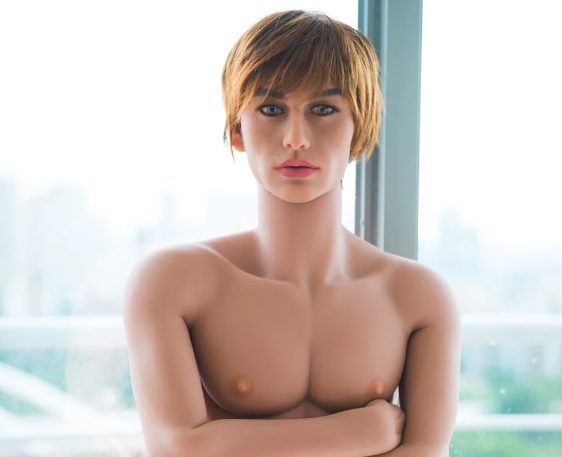 Hunter is a youthful athletic guy with a set of abs you can lick and lube over.
Eight inches is what Hunter can deliver but he's equally able to receive a little TLC too – all full 7 inches of you.
Hunter is one of a kind and is looking for a full-time friend and not one just for Christmas.
While he may be lacking in small talk, the very presence of this stocky 5ft 3″ Adonis, is more than enough to keep you loving Hunter, not to mention his gorgeous butt and schlong.
Hunter's key perks
  8 inch detachable schlong
  Revels in anal and oral
 33kg of meat and muscle
 Fine detailed design
10. Liam – Eurasian male sex doll for girls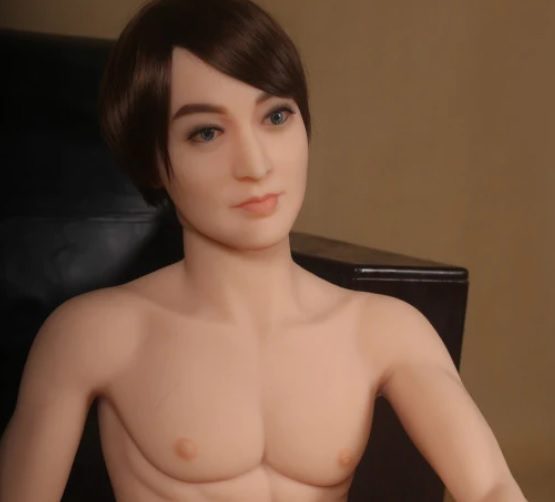 Liam is built like an ox and used to be in the fashion business before going freelance.
With eight inches to play with, Liam is a Eurasian hunk,  but get this – he also has an 8″ vagina.
Bit weird but with three pleasure holes who's complaining.
Five three in height and 33kg so a sturdy ride, Liam's 8 inch fella may be hard to accommodate for some.
Still, his moveable joints and stainless steal structure means Liam can contort to your requirements.
He is particularly popular in Japanese circles. 
Liam's key perks
  3 love entrées  – butt, mouth & pussy
  Super smooth long schlong
  Detachable penis doubles as pussy
  Handsome Eurasian male sex doll