Like some of the best FTM sex toys, if experiencing two orgasms at once (a blended orgasm) is up your alley, look no further than one of the best wireless rabbit vibrators, that can massage both your G-spot and clitoris in concert.
Love eggs, jiggle balls, bullets or rabbit vibrators as they're becoming more commonly known, are double-pleasure serving egg slash sphere-shaped looking objects, that both reverberate and pulsate, and due to their accommodating size can be inserted into the vagina and on to your clitoris – for those seeking double trouble.
Described by one reviewer as "rumbling spherical delights", when used as a complimentary sex tool, can add some serious thrills to your workout.
Targeting both the clitoris as well as the G-spot, remote control rabbit vibrators can work both angles, massaging the nerve endings of the clitoris tucked away beneath the labia at the tip of the vagina and the Gräfenberg spot – positioned a few inches inside the vulva along the ceiling.
With the light cast on one of the best wireless rabbit vibrators in 50 Shades of Grey, where the antagonist discreetly controls the protagonists' pleasure toy levels from afar, many sought to replicate this stimulating affair by diving into the remote control love egg niche.
One such rabbit vibrator – the Lush 3 for example, works its way from the top of the pubic bone, all the way along the clitoral tissue and right up to your off-lying G-spot, creating all kinds of mayhem.
So without further ado, if you're contemplating delving into this devilish new pastime, look no further than the latest 5 elite vibrating gizmo's, that will allow you to explore new heights of climax, by sensually teasing two pleasure spots simultaneously.
5 Best Wireless Rabbit Vibrators
Fifty Shades of Grey remote rabbit vibrator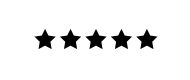 Vibration strengths: 3
Pleasure patterns: 9
Battery run time: 60 min
Remote controlled wireless: yes
USB rechargeable: yes
Serving suggestion: Slather a water-based lube
Warranty: 1yr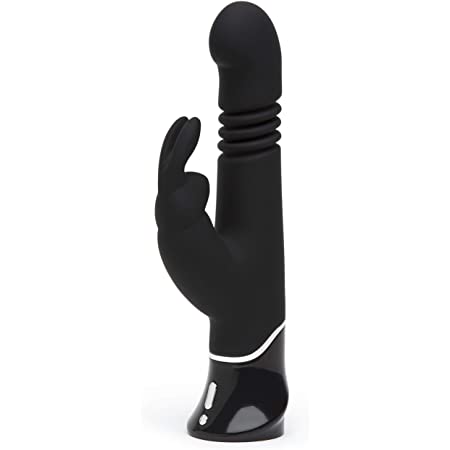 The official 50 Shades of Grey rabbit vibrator and Lovehoney's best selling female pleasure toy with 1k+ reviews, the wildly powerful Greedy Girl is made from velvet smooth silicon and is sculpted perfectly for firm G-spot massage and pinpoint clitoral stimulation.
The main stem features a bulbous nodule shaped-end that when submerged, will seek out G-spot pleasure at the push of a button, and has an insertable length of 5.25 inches with a circumference of 4.75 inches.
However, its ergonomic rabbit ears which surround your clitoral tissue and deliver stimulation right where you need it the most – is its best selling feature.
It creates a custom pleasure using its simple 2 button control pad, that powers 3 ear speeds with 9 different shaft patterns of delight, so 36 vibration settings overall, powered by two strong motors.
Additionally, great for episodic acute stress relief as reviews purport, the 50 Shades of Grey custom made g-spot and clitoral stimulation toy is unlike most dual-pleasure devices in its design at 10 inches in overall length.
You'll be pleased to here it comes with a luxurious satin bag which makes it a stylish gift for fans of the novel, and it arrives discreetly packaged.
Approved by author E L James himself, part of the Fifty Shades of Grey Official Pleasure Collection, vibrators are already becoming collectable items – just like the sought after original Hitachi Magic Wand, so as an investment, expect brand specific sex toys like this one to gain value once they stop rolling off the factory floor.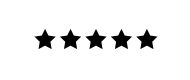 Lush 3 by Lovense
Vibration strengths: 3
Pleasure patterns: 12
Battery run time: 4.5/5hrs
Remote controlled wireless: yes
USB rechargeable: yes + magnetic charging port
Serving suggestion: Water-based lube
Warranty: 1yr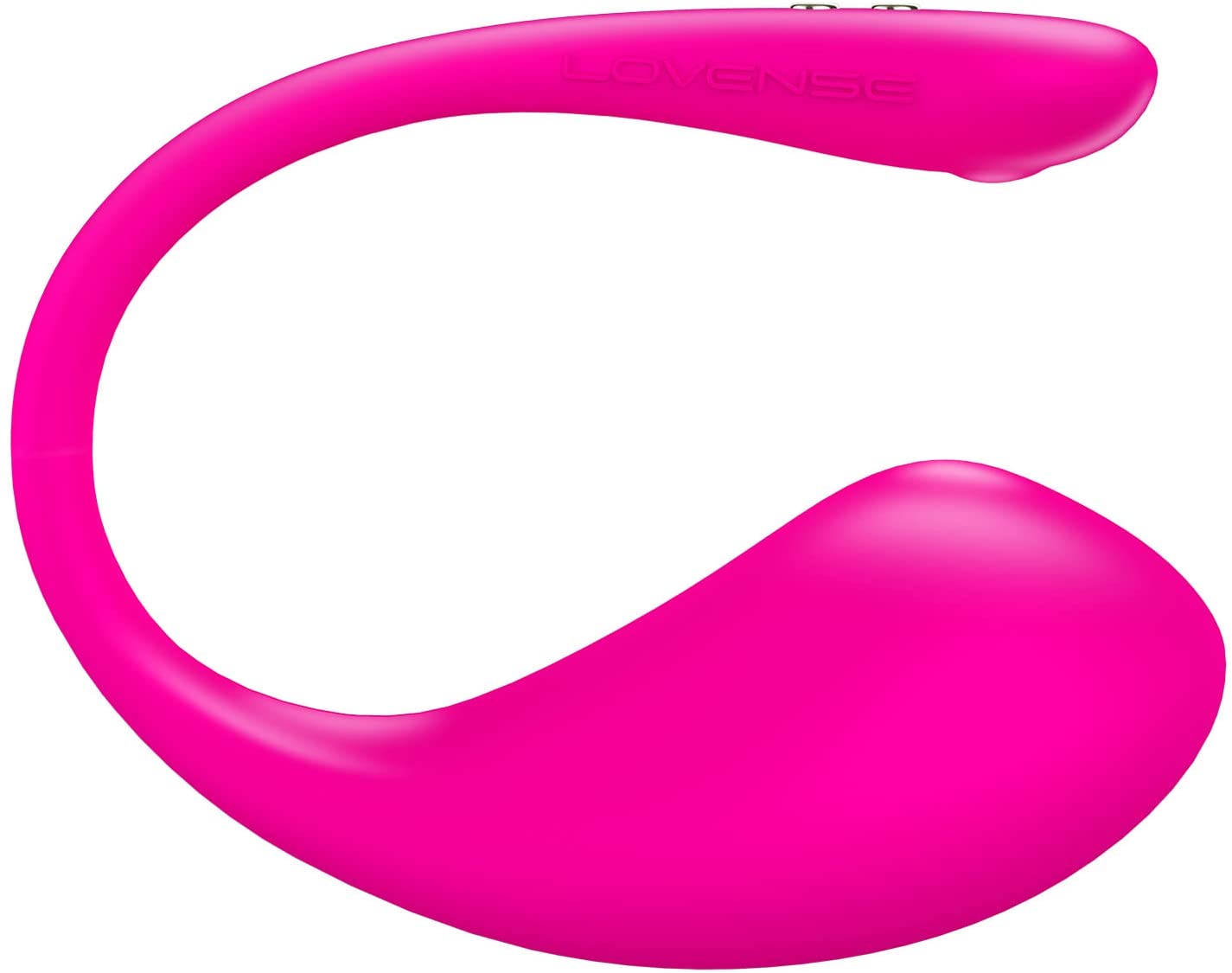 Lovense claim that the Lush 3 is the most powerful of all wireless rabbit vibrators out there – 4 times more powerful in fact, and given Lovense's continued obsession with motor power – the Lush 2 came out with an even larger engine than its predecessor – it's fair to say that you should expect the Lush 3 to pack a punch.
With multiple years of vibration technology under their belt, Lovense has continued to test and redesign their various sex toy range so each model is perfected to the hilt, with the Lush 3 being the 3rd generation of love egg/rabbit vibrators that has undergone a seven year revolution.
The first vibrator to be controlled through an Apple watch, Lovense have since improved the antenna, so you can switch it on and off while wearing it or control your partners pleasure levels from up to 25 ft away, inside or out.
Using a water based lubricant wouldn't go amiss with the Lush 3 if you wish to explore some anal stimulation, while it comes with a stylish storage bag for travel purposes.
Equipped for solo, foreplay or some discreet public shenanigans, the Lush 3 serves both pleasure spots at once and is designed to sit snuggly on the clitoris and inside the vagina, oscillating along the upper chamber as illustrated below:

Three power levels, 12 different pleasure patterns, the Lush 3 has become a best selling addition to the world of those seeking blended orgasms.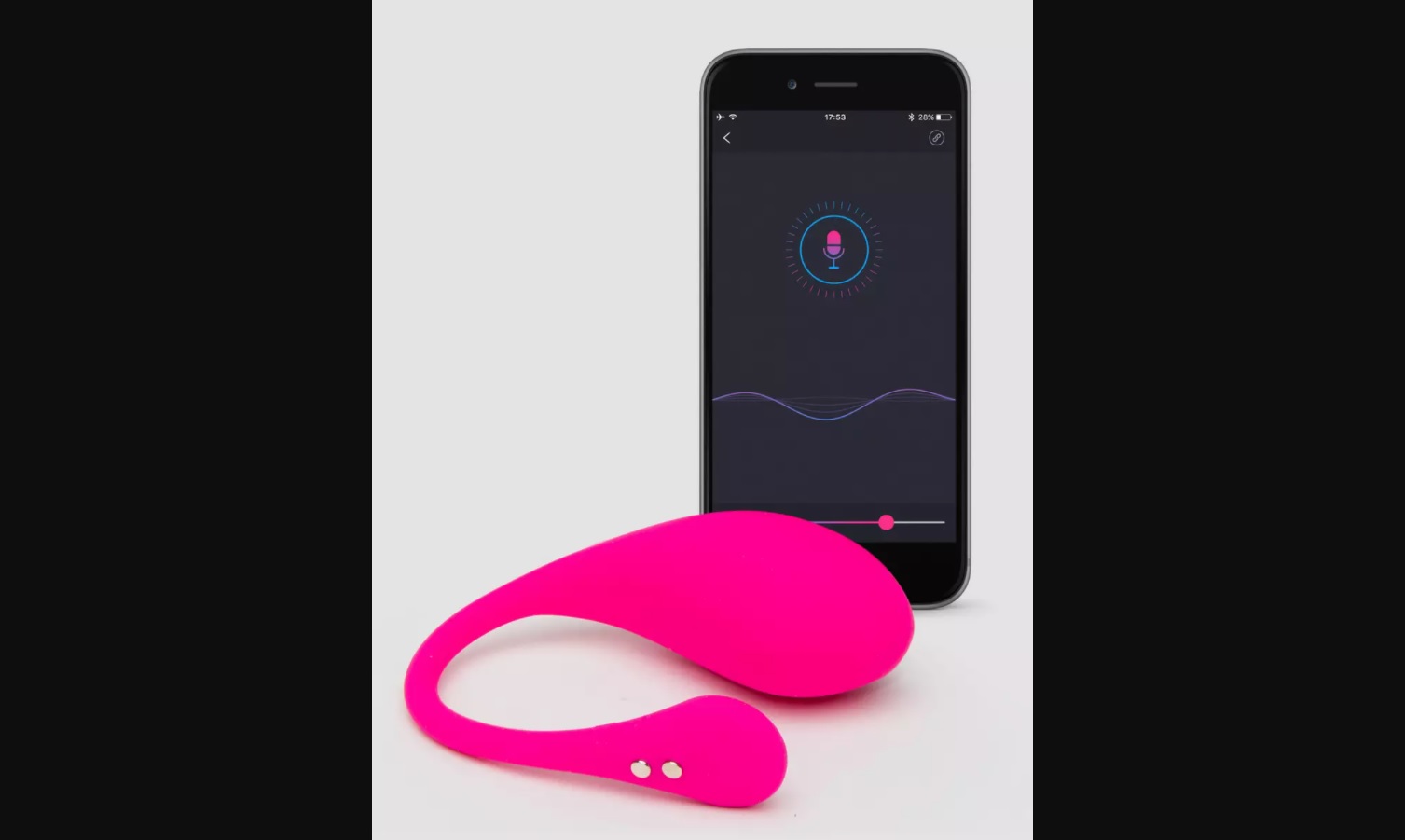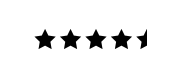 Luxurious ENIGMA Sonic Massager
Vibration strengths: 3
Pleasure patterns: 8
Battery run time: 2hrs (90day standby time)
Remote controlled wireless: yes
USB rechargeable: yes + magnetic charging port
Serving suggestion: Lelo moisturizer
Warranty: 1yr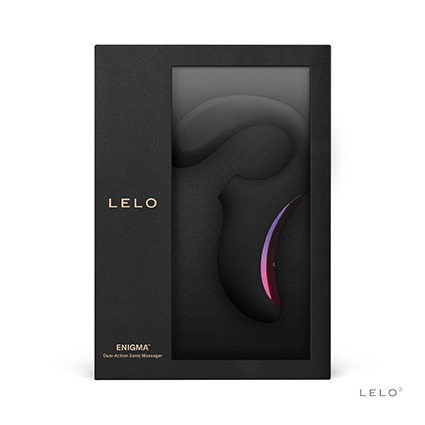 This dual pulsating sonic massager titillates both the clitoris and within by not actually making direct contact with you through sensonic technology. Considered one of the best wireless rabbit vibrators in the percussion niche.
Percussion massagers provide a different kind of clitoral stimulation as their sonic waves go deeper but delivers a smoother pleasure unlike their opposite number – vibration massagers, which can be a rougher affair.
Sculpted in a silicone coating, (always apply a non-silicon lubing agent btw to silicon products), in this case Lelo's personal moisturizer will be effective. Work it around the toy, then for enhanced vaginal pleasure, firstly submerge the toy then place the other end on your favourite spot and ignition.
The Enigima by Lelo has 3 vibration strengths and provides 8 luxurious pleasure patterns.
Reviews on Lelo speak highly of this love egg percussion instrument. with the lions share opining: good battery life, real nice feel and solid power.
The Enigma by Lelo is a top quality product for double pleasure massage.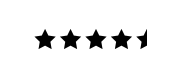 The Luxurious Soraya Wave for Lavish Indulgence
Vibration strengths: 3
Pleasure patterns: 8
Battery run time: 2 hrs (90 day standby time)
Remote controlled wireless: yes
USB rechargeable: yes
Serving suggestion: Lelo lube
Warranty: 1yr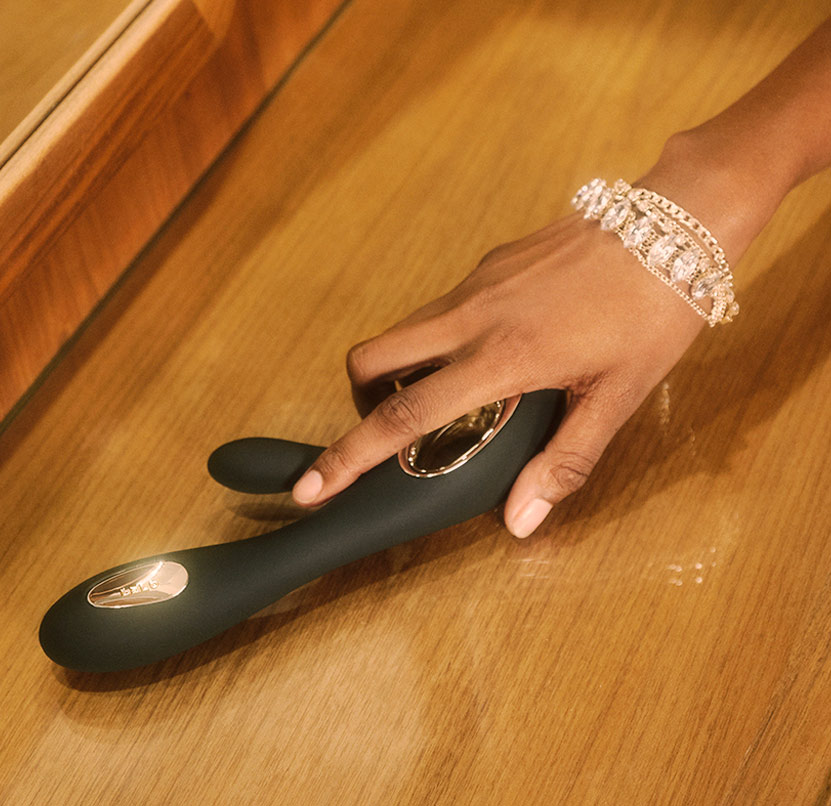 For lavish indulgence if cost is no biggy, the Soraya Wave luxurious wireless rabbit massager is priced accordingly as it uses Lelo's bespoke sonic wave technology.

Inspired by the sultry "caress of a lovers fingers", it delivers deep surges in a come-hither motion.
As the best remote control love egg vibrators go, the Soraya Wave which is made from ultra-smooth premium silicone allows for a deeply fulfilling and cleansing experience using percussion technology.
You position the Soroya Wave upside down so that the smaller tip meets the clitoris and once in place, you can explore Lelo's WaveMotion technology by turning on the bigger or smaller end of the device, or both ends at once for complete satisfaction.
Available in midnight blue, deep rose or black, the luxurious Soraya Wave remote control love egg vibrator is an ergonomic stimulator, allowing for deep-pleasurable ingress and egress, with a fully flexible external arm that delivers seriously seismic vibrations.
The luxurious Soraya Wave by Lelo is a high quality remote-controlled rabbit vibrator that doesn't mince its lines.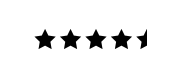 Dream Rechargeable Silicone G-Spot Wireless Rabbit Vibrator
Ear speeds: 3
Shaft: 3 rotating speeds
Pleasure patterns: 7
Battery run time: not specified
Remote controlled wireless: yes
USB rechargeable: yes
Serving suggestion: Water-based slippery lube
Warranty: 1yr

The most affordable of the five best wireless rabbit vibrators listed here, and in the top three of Lovehoney's most popular in this department, what differentiates this modestly priced rabbit vibrator from the others, are that like the Greedy Girl, the ears and shaft are independently controlled by two separate motors for personalised pleasure.
Rabbit vibrators to coin a phrase, are known as such due to their clitoral stimulator which is attached to the phallic shaft of a vibrating sex toy and is said to resemble a rabbits ear. The teeth on some of the clitoral branches however also give it that bunny effect.
Measuring in at a total of 10 inches – 5.5 insertable, Lovehoney's flexible silicon skin is submersible, so waterproof for both bath and shower, and has an extra powerful setting which going by the product reviews should be used sparingly.
Turning it upside down allows you to target just the clit alone, but why satisfy one pleasure spot when you have two.
At almost a foot long it's not something that you can place in your purse but travel issues aside, the rotating beads on the shaft provide an additional unique-bespoke pleasure feature, that none of the above include, should you be seeking a vibrating and rotating mast.
Bottom line
In summary, there should be no messing about when it comes to high-tech intimacy.
Take the pleasure into your own  hands by letting the device double its efforts, while you sit back and experience what can only be described by one 50 Shades of Grey enthusiast as: "seeing stars".
Note: remember, never use a silicon based lube with a silicon skinned device, always use a water based lube or one that accompanies it.
Fleshlight lubes will work on silicone rabbit vibrators.
HOT Tip: On craftsmanship Lelo are becoming the Gucci of pleasure toys, being both a luxury and a collectable.