Freemium vs Premium cams – how do they compare? Each have their own set of niche benefits and disadvantages and support different demographics, so lets take a look at what some of the best free sex cam sites and paid platforms have to offer to the voyeur and protagonist, and which is more bespoke to your needs.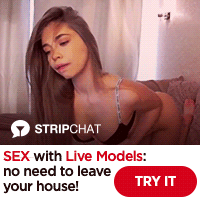 What is a Freemium Cam Site?
As the name suggests, Freemium sites offer a whole lot more for free, specifically nudity and the ability to lurk without coughing up any change.
Generally you don't need to hand over any details except your email if you're hanging around for a longer cam show, but that's about it.
You are not obliged to tip but the longer you're there, the more the models will appreciate a little TLC.
Models on freemium sites have the option to do:
Free public shows
Private studies
Group shows
Ticketed events
And some models prefer Freemium as they can reach a much larger audience and the have no need to sort the wheat from the chaff – the spenders from the voyeurs so to speak as a small percentage of viewers will always till tip.
Some public rooms may have thousands of guests compared to a Premium cam site which limits just paying members of maybe a hundred or so, if that, but with Freemium there is the opportunity for the model to sell tickets to her ticket show later on, where the model will take it up a notch.
Most Freemium cam sites like Stripchat who's the daddy in this department, allow their models to sell their photos and video merchandise too so there's an extra income to be made while they're not preforming a racy live show online.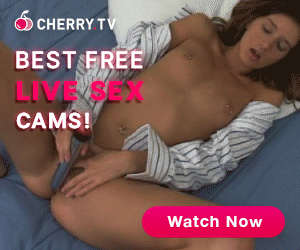 What's a Premium Cam Site?
Premium cam sites as touched on offer:
Small private shows
One to one action
Ticket shows
Models in these settings prefer the privacy, the ability to build a rapport with someone and they are not baring all to a prying public of thousands of horny voyeurs.
In a Premium setting, the model will likely cater to your individual request, whether that's a specific outfit, the dialogue or setting and will have a set of kinks and boundaries that you will both be aware of.
Premium sites will eradicate most freeloaders and the lions share of cam watchers, whether going private or in a group will know what they're looking for and the model will be guaranteed an income but with fewer punters.
Premium models may also promote their private shows by selling tickets in their smaller groups of loyal followers.
Benefits of Freemium cam sites for Voyeurs
 Free explicit content, which means that you can simply pull up a chair & bring the strip club to your bedroom.
 3 new major trends: gamification, connect toys (interactive) & VR evolving rapidly among younger audiences.
 More wild west, little to no moderation by 3rd party admin which some viewers prefer.
Variety of settings, largely amateur & mostly unscripted.
Disadvantages of Freemium cam sites for Voyeurs
● Popular live shows make it difficult to reach out one-to-one.
● There are occasionally after-parties that will require some spondoolies + if you'd like to chat personally.
Benefits of Freemium cam sites for Models
 From a models perspective, Freemium sites pay better – normally 50% commission, which attracts a lot more models to the platform, so more diversity for the viewer.
 Younger models & users like to explore gaming, being in rooms with more than one girl for more immensity through VR & interactive toys.
For more freemium vs premium cams resources for models, try the cam girl problem subreddit.
Disadvantages of Freemium cam sites for Models
● While models may earn 50% of token takings, their shows are essentially free.
● Hundreds of freeloaders leaves rooms open to abuse.
● Need to be creative to keep the audiences coming.
Benefits of Premium cam sites for Voyeurs
 More personal cam to cam.
 More friendly, people are there to meet others.
 Viewers & performers know where they stand.
 Excellent at fulfilling people's bespoke wants & desires.
Disadvantages of Premium cam sites for Voyeurs
● Obvious disadvantage of Freemium Vs Premium cams is you have to cough up.
● Less diversity.
Benefits of Premium cam sites for Models
 Much fewer freeloaders.
 Premium sites attract a lot of 45yr old men & up who are financially better off.
Disadvantages of Premium cam sites for Models
● Less footfall.
● Companies take a higher percentage of models earnings, due in part to traffic costs, roughly 65%.
Top 5 Freemium sites
1. Stripchat – the daddy, tailors to younger models, huge variety of nationalities + interactive & VR benefits.
2. Cherry.tv – new gamification cam site for teens & mums for more immersed fun with toys.
3. Charturbate – live shows by individual models, couples & growing trans community.
4. Myfreecams – from striptease, erotic talk, masturbation to sex toys.
5. Camsoda – mix of uncensored pornstars, amateurs & voyeurs in HD.
Top 5 Premium sites
1. Jerkmate – an algorithm that finds your perfect match for one-to-one pleasure.
2. Flirt4free – rooms with some of the hottest & classiest girls from around the world.
3. Imlive – an enormous platform of high class amateur models.
4. LiveJasmin – European stunners for the wealthier man.
5. Cams – interactive & mostly in HD, popular in US & Japan, hot girls plus big trans forum.
Freemium Vs Premium cams summary
In short, from the viewers perspective, you may find what you are looking over at a Freemium platform without spending a dime, or for those who prefer some private treatment, Premium is the way forward.
Models in general will flock more to Freemium sites, but as an income it can be peaks and troughs as opposed to a less profitable but more sustainable income from Premium sites, although individual voyeurs may spend a small fortune through these platforms.