Stripchat is home to an abundance of pleasures. It's a gargantuan site. Ripe new models pop up daily and then disappear into the ether, while others make their bed there, quite literally.
Stripchat fyi, is a live adult webcam platform, voted best cam site of the year in 2020 at XBIZ Europa Awards, and then in 2022 at BCAMS.
Nominated by models who work across the plethora of the best free live cam sites, it's not without criticism, but open critique is one way Stripchat stays abreast of the rest.
Well, if you want to know what the crowds like at Stripchat, the cost of tokens, where to get free ones and some navigational tips and tricks, this Stripchat review just about covers it.
A 2023 Stripchat review
Why is Stripchat popular?
Despite some commentators stating that Stripchat took a gargantuan leap in traffic back in 2021, far from it. Stripchat has been on the ascendency since its inception back in 2016.
That leap some reviewers zoom in on, represents an update in the Google Trends data collection system, not an overnight explosion in foot fall.
However, is Stripchat still the voyeurs paradise it once was?
Thankfully it is, and this is down to 3 key features.
1. Model friendly: from a models perspective, it allows you to build friendships privately, in your own time at no cost to either party. So you can private message each other.
2. Free for viewers: Stripchat is a freemium webcam site so viewers don't have to cough up to browse. Most of the rooms are open for you to drop in on.
Related: Freemium vs premium cam websites
In a nutshell, it's free and affordable if you want to explore more personal interactions, like syncing up your auto-BJ machine or engaging in VR porn games.
3. Good business opportunity:  Stripchat is a reliable business model, so prospective webcammers continue to flock.
When performers are treated poorly, new models stop coming to a site, traffic plateaus and it becomes stade. Existing models grow bored and the audience dies off.
Stripchat is the opposite and this is in part because it's an innovative and reliable platform. It teaches you how to increase your earnings and you get paid on time, so it helps to have an active development and accounts team.
What's going on at Stripchat?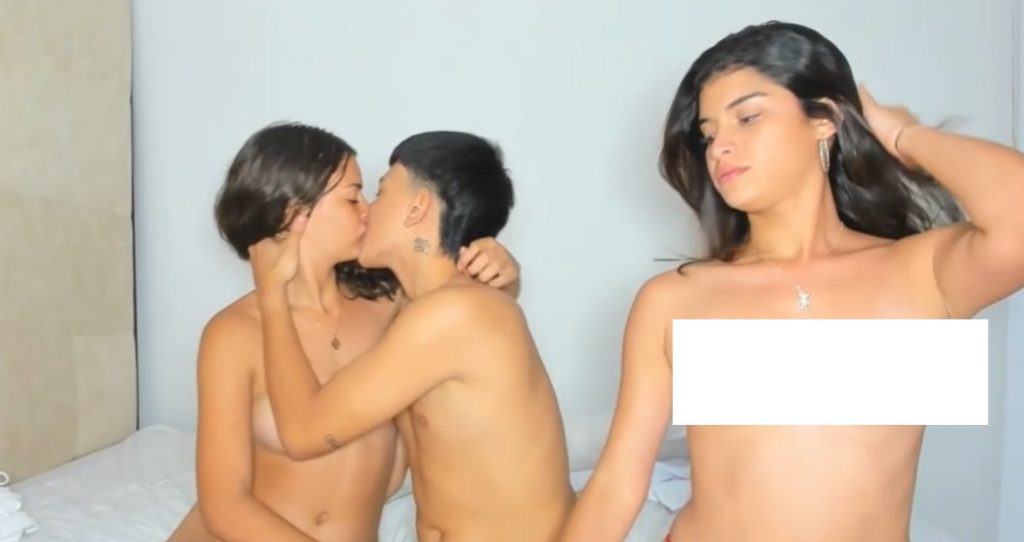 2D Stripchat: Depending on where you're located globally, you'll be directed to webcam folk in your region. 3D or virtual reality streaming is also possible now on Stripchat, where you'll see a blue VR box for immersive content on some profiles; more on that below.
If you fancy perusing different cultures or fetishes, just explore Stripchat's categories which will shed light on their busiest venues.
Take Columbia for example, there are roughly over 1600 people live there on any given day so if teens or foursomes are your thing, then it's worth an exploration.
It would be too banal to go into each category over at Stripchat, but let's just say teens, BDSM, up-skirt voyeurism, FTM and non-binary guys, South American orgies and a growing Asian pacific diaspora continue to flock to Stripchat.
There are a zillion categorizations at Stripchat, many derivative in name, spread across 65 plus countries.
Here are a few mildly different ones:
Arab twerk
Athletic mature
Cock rating
ASMR
Fingering teen
Heels
Nylon
Mature on mobile
Lesbian POV (point of view)
Latina doing striptease
Outdoor (young Amazonian orgies)
Trimmed
Upskirt at work (mostly in Japan)
Video games
Yoga 22+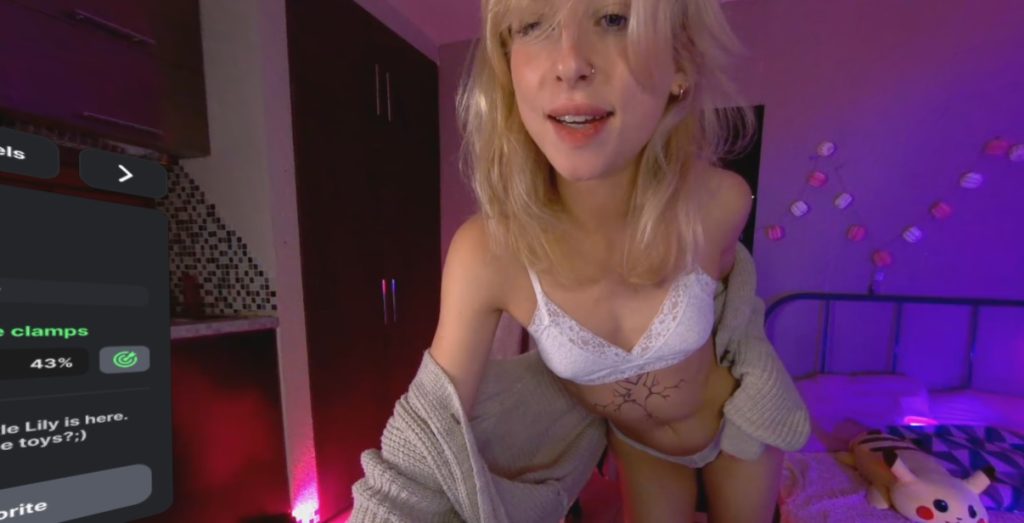 VR Stripchat: If you're armed with a set of 3D goggles and better still – an interactive sex toy, then you can elevate your orgasms.
Stripchat recently opened its new VR room and the quality of your POV (point of view) with some performers is exceptional.
Related: New Stripchat VR room
PM's, Fanclub, Public, Private & Exclusive shows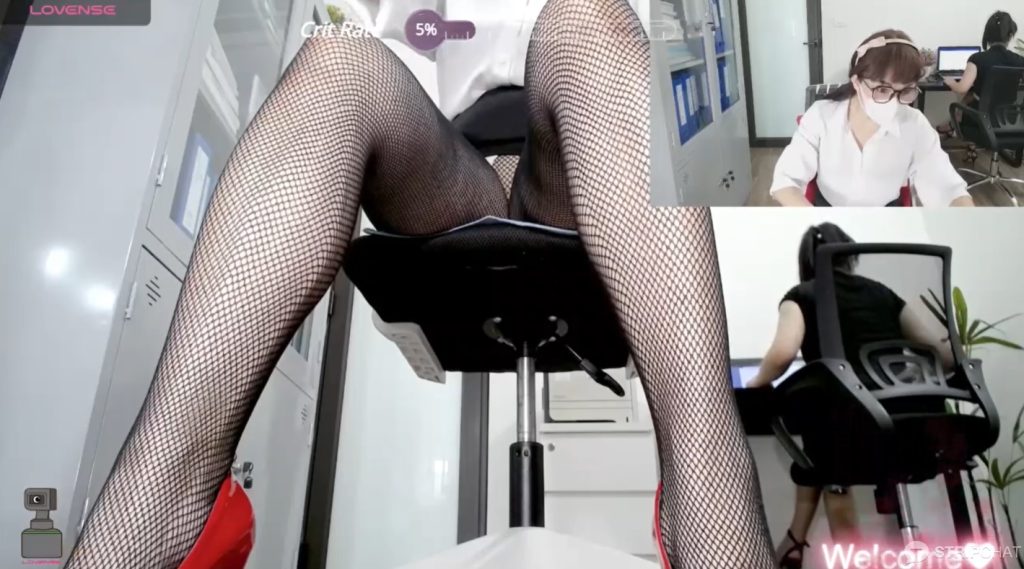 Private messaging and Stripchat's Fanclub system are two ways models approach followers once they've hooked up.
Private messaging: once you've signed up with your Google email, Facebook account or alternative method, it's easy to chat away with each other without hindrance.
Fanclub system: this is a 3 tiered system where the model sells bundles of their content, in image and video format that only fans get access to.
Privates shows: here creators may prefer to reveal themselves to a select few, for more audacious acts.
Public shows: these work well for both model and voyeur. Larger audiences often equal more tips while viewers pay less or lurk.
Exclusive private show: personal one to ones is where it's at if you want utmost secrecy. Only you get to keep a recording when you go exclusively private. You get to share webcams too. The model is not allowed to keep a recording of this.
Stripchat token costs for 2023
Unlike your mortgage, food or gas, Stripchat tokens haven't risen in price over the last 12 months.
45 tokens = $4.99
90 tokens = $9.99
200 tokens = $20.99 + 5% bonus
540 tokens = $49.99 + 20% bonus
1100 tokens = $96.99 + 25% bonus
2350 tokens = $199.99 + 30% bonus
You can pay through Bitcoin, Ether, Skrill, Visa, MC, Paymentico or Epoch.


Where to get free Stripchat tokens
Sometimes models offer giveaways which allow free access to their accounts, plus lotteries where one or more lucky winner walks away with 50 to 500 plus free tokens.
Stripchat also run sale seasons, so right now for example up until August 31st, their best summer discount is 50% off 200 tokens.
Black Friday, Christmas, Valentines, all these times of the year will feature Stripchat token discounts.
We regularly post the latest discounts on our homepage, across all the male pleasure brands, be it Fleshlights, cams or dolls. You can check here to see if any free or discounted Stripchat tokens are available each month.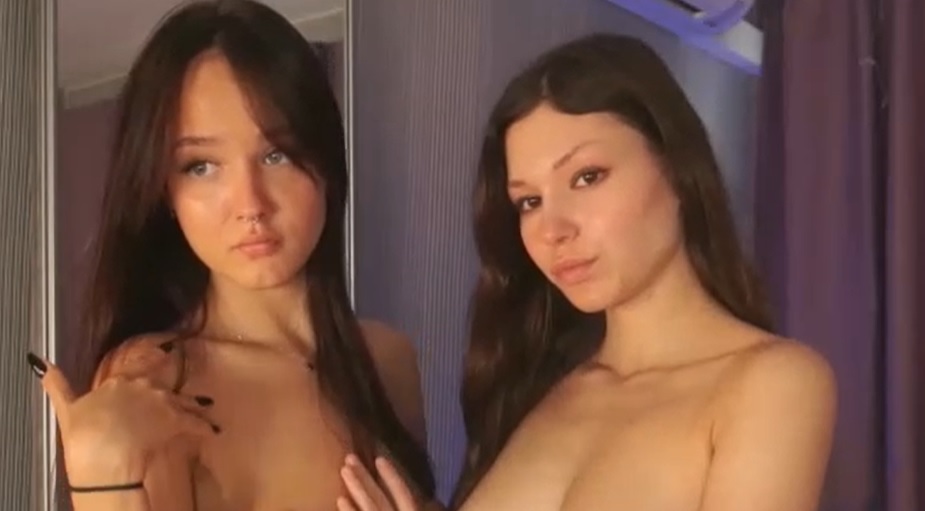 Tips & tricks for negotiating Stripchat
Explore "New models": try the "new models" section for first time webcammers, South American foursomes and rebooted shows with performers who have joined – this way they can add the "new" tag.


Pair toys: spot the Lovense logo on many of the girls profiles? These ubiquitous bluetooth sex toys allow you to pair your Lovense sex toy, automatic BJ machine (Kiiroo only), such as your Keon, or rabbit vibrator, and receive their movements your end or you can take over the reigns.

Ladies also come equipped with a school project sized sex machine called the Fuck Machine. See Stripchat's wiki interactive page for updated sex toy compatability. For now it's Lovense and Kiiroo products only, that are interactive with Stripchat. You get to control everything.


Sneak a peek for 10 seconds on Private shows: you'll need tokens but you won't have to spend them, but having tokens allows you to sneak a 10 second peek into a private room of your choice. Unlimited.


Filter models by price: in the "Spy on shows category" you can filter the protagonists by price. This cost per minute filtering allow you to marry your passion with your pocket.


Participate in giveaways: when you enter a chatroom you'll see a 50 free tokens giveaway button. Participating can prove quite fruitful each hour if you partake.


Check a models tip menu: different types of  uniforms, acts and positions may feature for moderate prices in the performers tip menu. If they're using an interactive toy, Stripchat's AI syncs tips to vibes, so larger tips can lead to stronger pulsations.
Pros
  Many stunning models
 Vast array of fetishes
 Endless free shows
 Free spying on select private shows
 Free private messaging
 No hidden fees buying tokens
 Cam-to-cam in Exclusive shows
Cons
  Frequent "Create free account" requests when not logged in 
  No language feature, only English
Summary
That's about it as a Stripchat review goes for now folks.
It's 2023, it's still growing exponentially and is showing no sign of its interest waning. Not while it's performer's are treated well and it continues to maintain an open platform setting. 
Updates will follow where necessary.