When you compare the Onyx+ vs Keon Feel Stroker, the 3rd generation Onyx+ is not as powerful as the Kiiroo Keon, delivering 140 to 230 strokes a minute respectively, but at almost half the price the two share a number of features, while there are also some clear dissimilarities.
First off and worth pointing out from the get-go – if your fella's diameter is wider than 4.3cm you will have difficulty squeezing into the Onyx+.
The Keon on the other hand allows for a little extra girth, with its accompanying Feel Stroker able to house 4.5cm of width or for $50 less, most Fleshlight models will sit in the Keon just fine, so you can lock in your own bespoke sleeve (in its case).
So, without further a do, what do these two automatic masturbators have in common, what do they personally have to offer and essentially – do they both cut the mustard.
6 Joint Capabilities of the Onyx+ & the Keon
1. Connect to sex toys
How to set up FeelConnect app with Kiiroo products
a) Create account at Feelconnect after downloading the app.
b) Turn on your devices bluetooth
c) Your device should appear on screen, select connect and follow the onboarding process
d) To connect to your partners device select the + button.
Type your partners app user name and select friend request and your partner will appear under the partner section.
e) To share devices select the + button next to "share devices".
f) To control your partners device, select the white arrows on the right side of the screen.
2. Pair with interactive porn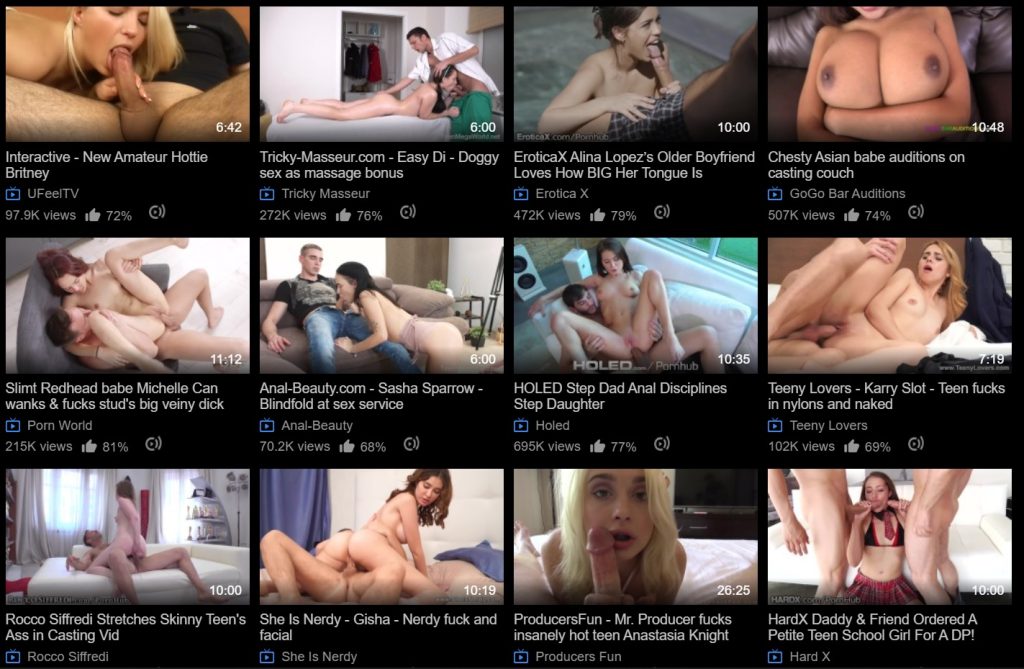 Sync to erotic "interactive" online content – a number of pornsites have an "interactive" category, for example at Pornuhub/interactive.
Currently there are 368 interactive porn vids on Pornhub; mostly vanilla sex, teen and some interracial.
Additional categories include POV (point of view 180/360 VR porn), lesbian, anal, big breasts, MILF, creampie and amateur.  
You'll use the Feelconnect app also for this pairing.
How to pair Kiiroo products to "interactive" content
a) Click the orange button under the video that states "sync interactive toy to video".
b) You get the choice to "download in app" or "watch in app".
c) Downloading in the app requires you to scan a QR code.
Selecting "watch in app" automatically opens Feelconnect 3.0 and no QR is needed.
d) Once set-up with Pornhub for example, you don't have to repeat the process.
The Keon will connect straight through the app and begin upon playing your interactive content.
Opening interactive content in the Feelconnect3.0 app as opposed to downloading the content, arguably provides the most reliable connection.
3. Interpret webcam movements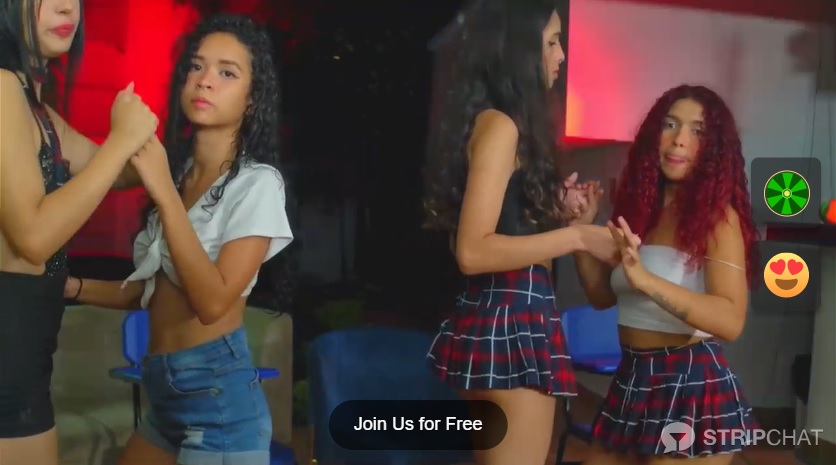 Interpret webcams – is twerking your thing?
There doesn't have to be penetration involved for your auto-stroker to be able to interpret the models movements played out on screen – sometimes seamlessly.
Both the Onyx and Keon are now able to mimic the rhythms of your favourite webcam girl whether live or recorded using the new FeelMe AI app, which is still being fine tuned but is a useful alternative when there's no written script.
Their list of whitelist sites is ever growing with spicy social webcam sites on the cards and potentially even TikTok to follow.
FeelMe AI is a chrome extension and is different to the Feelconnect app in that it doesn't rely on scripts but interprets the movement onscreen using AI, which saves you a bundle in the long run if you are paying individual websites for premium interactive script content, although scripts for now are more accurate.
The FeelMe AI chrome extension is available for free for the first three days then requires a monthly subscription fee of roughly $4 – higher or lower depending on your choice of package.
4. Experience Virtual Reality Porn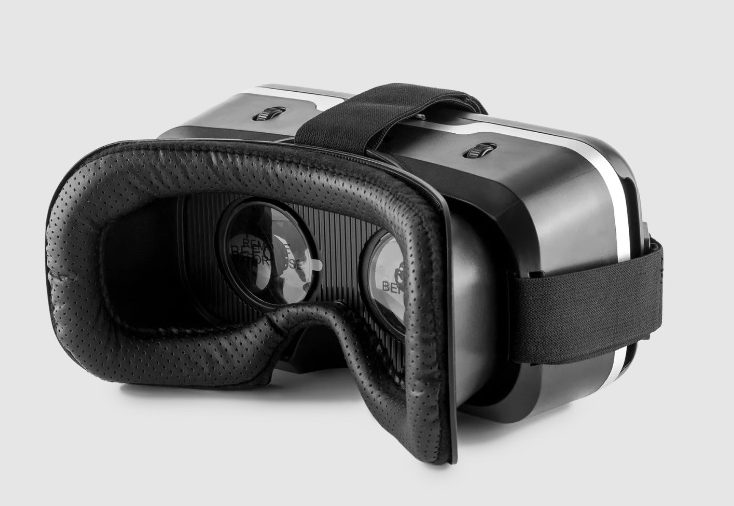 Sync & immerse yourself in 180/360 degree VR – for an extra $30 Kiiroo provide a basic but solid VR headset that will completely transform your pleasure time forever.
Alternatively you can deploy your own VR goggles and hook up your machine and experience a truly transformative orgasm quite unlike you experience with 2D porn; totally letting go using its advanced interactivity options on some of the best VR porn sites.
5. Same charge time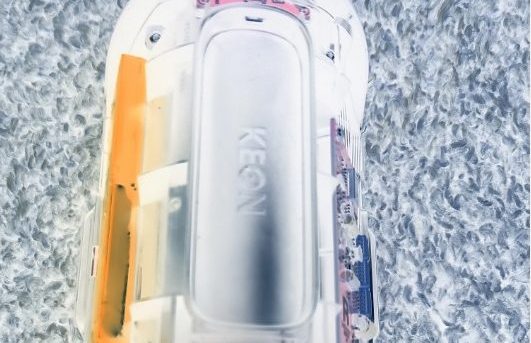 4 hour charge time – both the Onyx+ and the Keon take 4 hours to fully charge but cannot be charged while in use.
At max speed each device will last close to 45 minutes, however this can prove a pain when it's on its last legs and you're not done.
One way around this is to run it straight from the mains with a little electrical ingenuity on your part. Here is a reddit thread explaining how to do this along with a vid to help.
6. Access interactive porn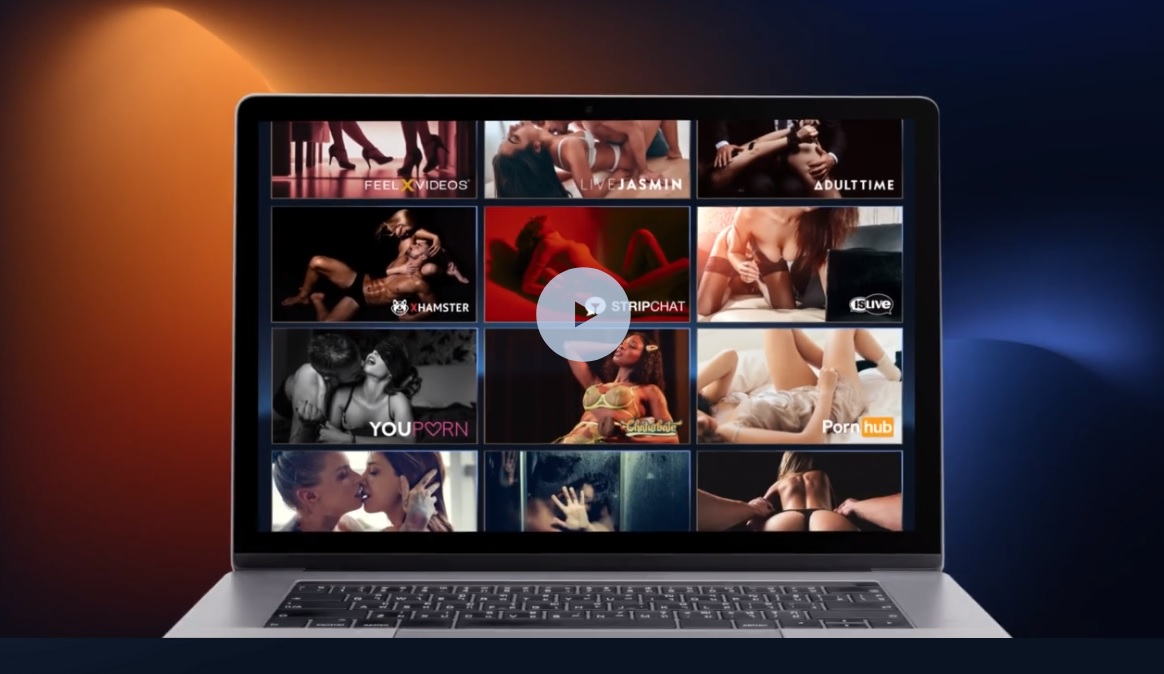 Kiiroo products are more compatible to interactive websites – one of the issues with interactive porn is that it's still quite limited, but the major advantage to Kiiroo's products are that they are compatible with more domains.
You can't sync the Handy up to Pornhub still which isn't great but that said, interactive content is still quite scarce across the board.
Even if you you're willing to pay, subscription material is still restricted mostly to plain regular sex.
Therefore, if you're after something more to your taste – BDSM say, then you may struggle to find scripts written for this genre.
That said, new sites are emerging and will update here very shortly.
3 Ways Onyx+ is Superior to the Keon
1. Two sleeves not one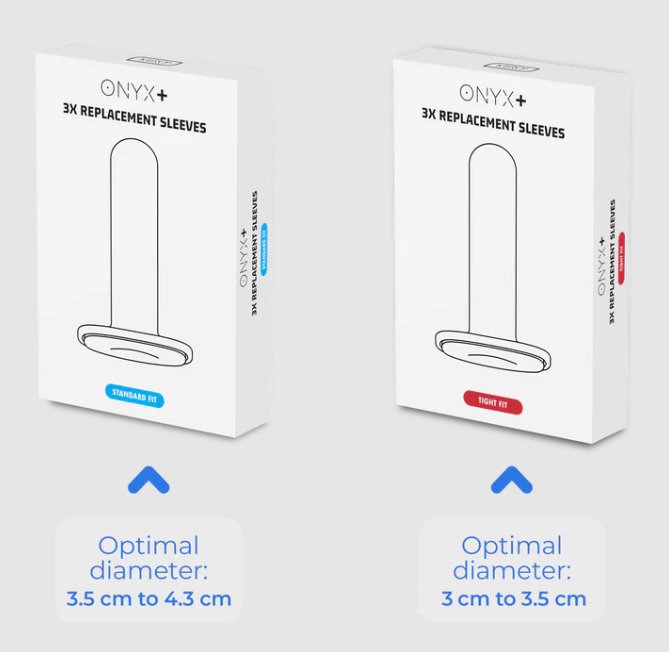 Two sleeves – the Onyx+ comes with not just one sleeve but two. You get the choice of a regular sized sleeve from 3.5 to 4.3cm in diameter or if you want to go much tighter, they provide a butthole sleeve as well for you to squeeze into with a max width of 3.5cm.
2. House Onyx+ in lifesize hip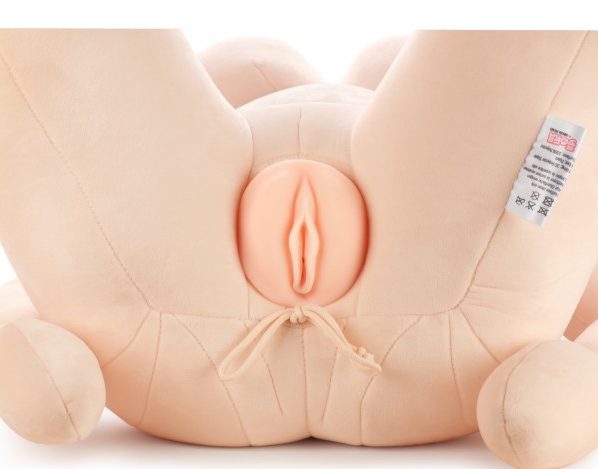 Place in a mount or prosthetic hips – unlike the quite cumbersome Keon, the Onyx+ will fit snuggly into a pair of life-size hips like the Love Venus S Plush Sex Doll and voila, you can now go hands-free!
For more homemade and professional onahole mount ideas that will hold the Onyx+ – see here, or try this wild collection of Japanese fabric and inflatable hips for mounting your automatic love tunnel.
When it comes to the Onyx+ Vs Keon Feel Stroker on mounting issues – aka going hands free, the Onyx+ has more options. 
3. Good travel buddy
More travel friendly – the Keon will take up a bit of luggage space so the Onyx+ may suit your travel arrangements more subtly.
The Onyx+ comes in stylish sleek casing with a glossy finish.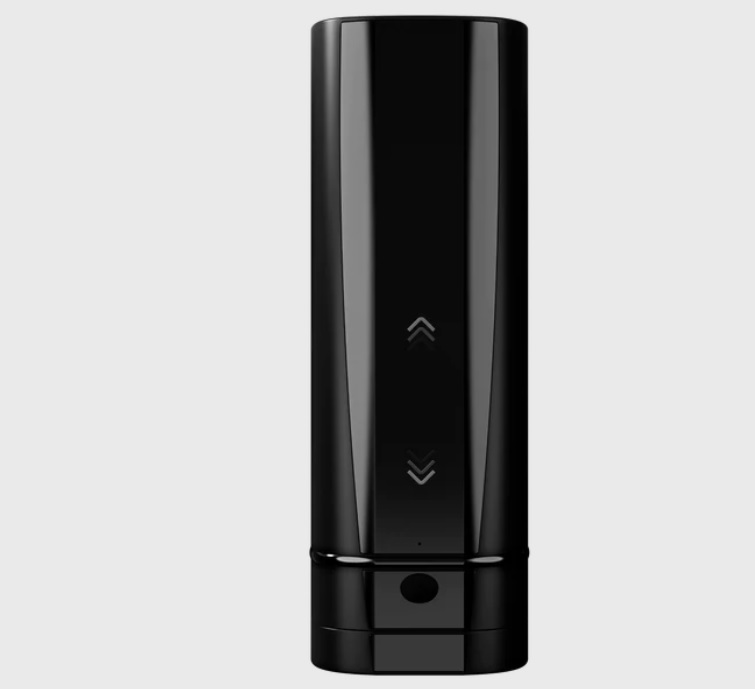 9 Ways the Keon is Superior to the Onyx+
If you're paying double the cost on a similar product you'd expect it to be superior and that is what the Keon is when it comes to feel, speed and power.
1. Includes quality stroker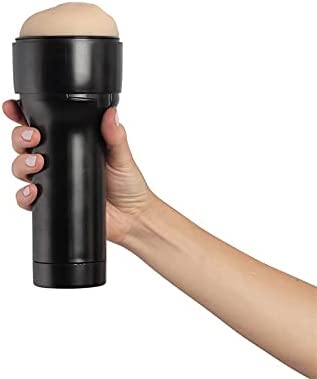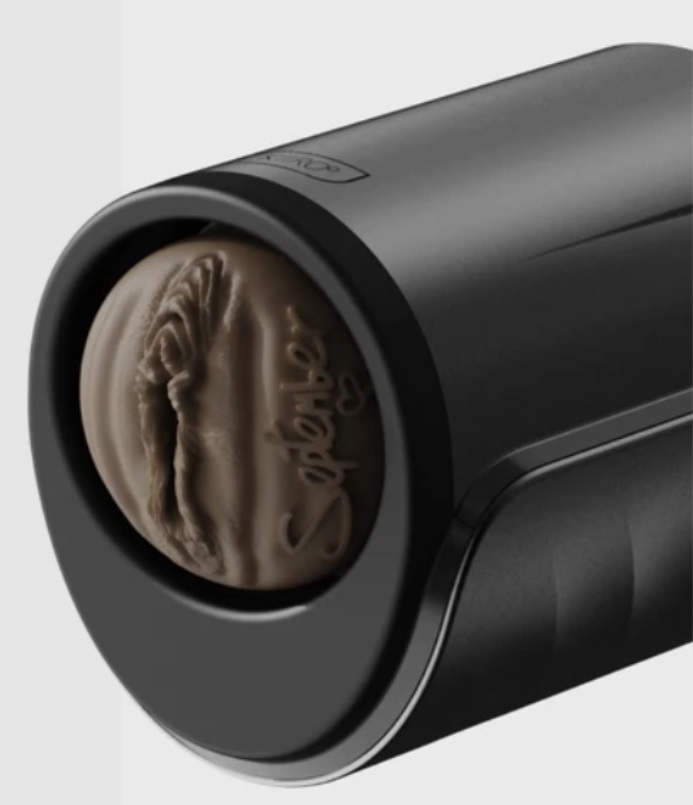 Comes with a quality stroker – should you wish to disembark and go manual, the Feel Stroker is a well respected pleasure sleeve in a solid case – a number of Flyers Kiiroo's concur that Kiiroo's cases slightly edge the Fleshlight ones.
2. Great power
Thrust – if you compare the Onyx+ Vs Keon Feel Stroker on thrust, the Keon has much more power than the Onyx+.
Delivering an extra 90 strokes a minute to be exact, so 230 a minute at top speed or almost 6 strokes a second.
3. Easily adjust length & speed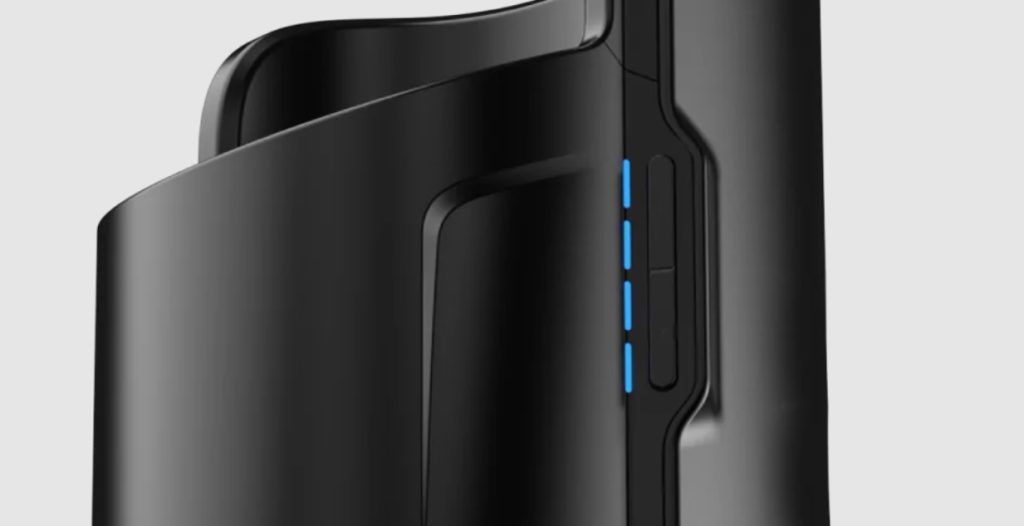 Functionality – whether syncing to sex toys, viewing VR or connecting to interactive webcams, you can adjust its length and speed through its ergonomic control panel on the side panel, or through its script player on your smart device.
4. Superior feel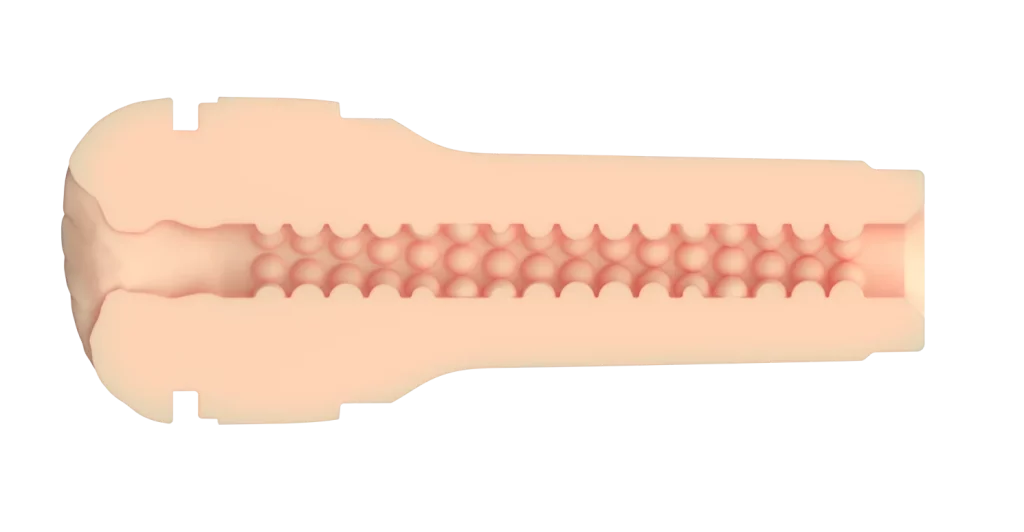 Feel – Kiiroo's Feel Stroker is a superior feel to the Onyx+ ribbed throat experience – which is no pansy itself.
However, the Feel Stroker is a blend of silicone & TPE while the inbuilt Onyx+ sleeve is still constructed of a luxury material, albeit just mildly less lifelike from a personal viewpoint but each to their own.
The Feel Stroker case also feels well constructed, hard and firm, not dissimilar to Fleshlight cases but it actually looks and feels a slightly better quality.
5. More pattern variations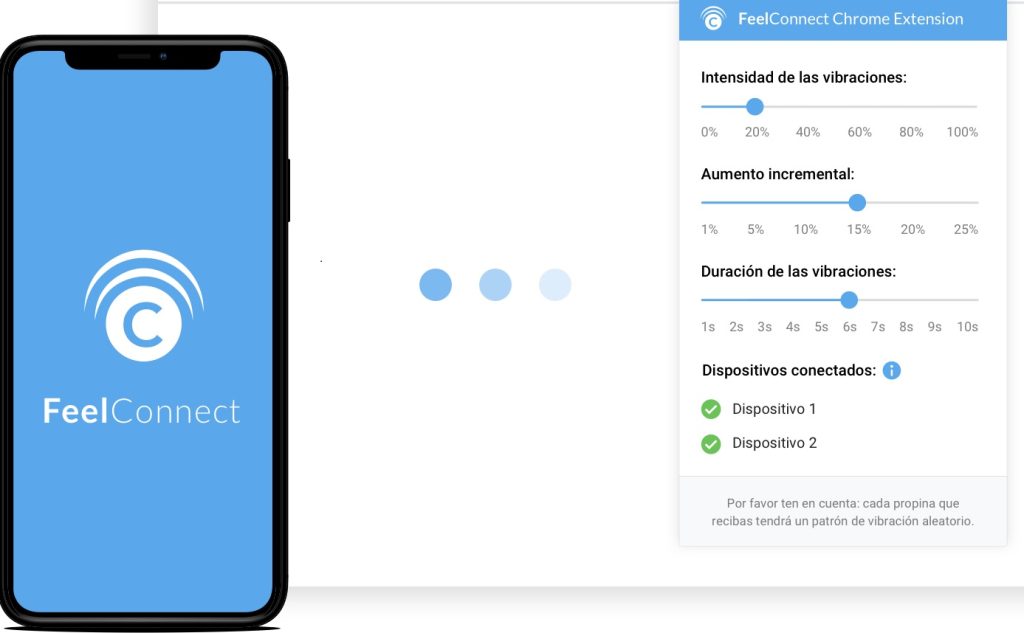 Stroking patterns – there are 6 stroking patterns on the Onyx+ which isn't bad for an auto-stroker under $150 during deal season, however the Keon is more nuanced.
On your touch control screen, the Keon features a left bar and a right bar. The left controls the speed while the right both length and depth.
You get to choose which part of your shaft to pleasure, so top, middle or base are three options or you can select your entire shaft.
On speed you get 8 speeds, from a stroke a sec to almost 6 per second.
Well designed, your thumbs naturally fall either side of the machine when semi-holding the Keon.
6. Lasts longer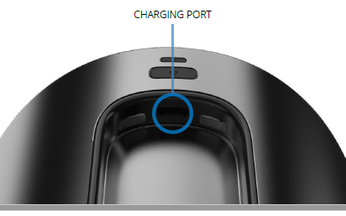 Longer runtime – when used at an average pace you'll get more than hour out of the Keon's 16.8V 700 mah battery which is fractionally more than the Onyx+ on full power, but to be fair this is the main criticism of the Keon – that spending this amount of dollar on an auto masturbator doesn't have the option to charge while using.
However, running it straight from the mains is possible as mentioned above.
7. Holds many different onahole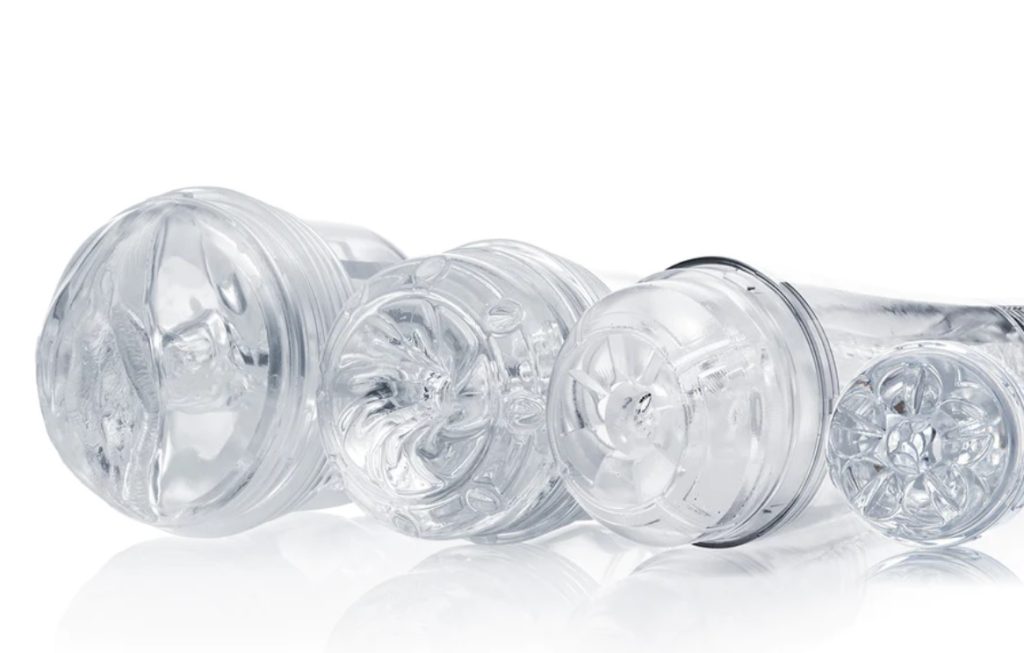 Holds standard sized Fleshlight models – for a 25% reduction in price you can purchase the Keon without the Feel Stroker and place your own onahole or Fleshlight model inside instead.
The standard Fleshlight case may protrude a fraction out the top as they are a tad longer than Kiiroo cases but they will lock-in just fine like the Thrust, at roughly 5mm longer which users highly recommend using with the Keon as its cases are translucent which some Keon users prefer, allowing you & your partner to see the action up close.
8. Endurance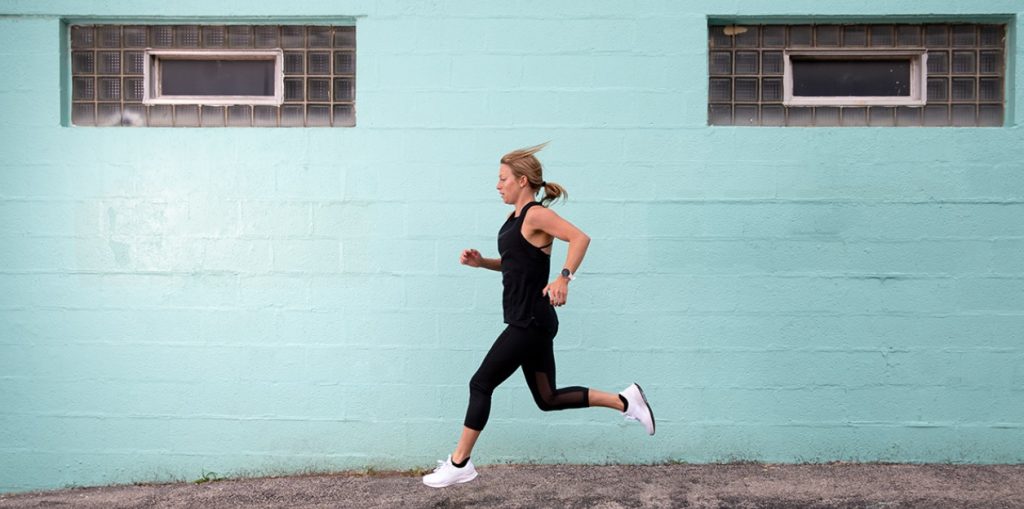 Reliability – the Onyx+ is not without small pockets of criticism, notably its longevity. Reports of it conking out after a year appear from time to time while the Keon is built like a brick so no such issues.
9. Better interactive sex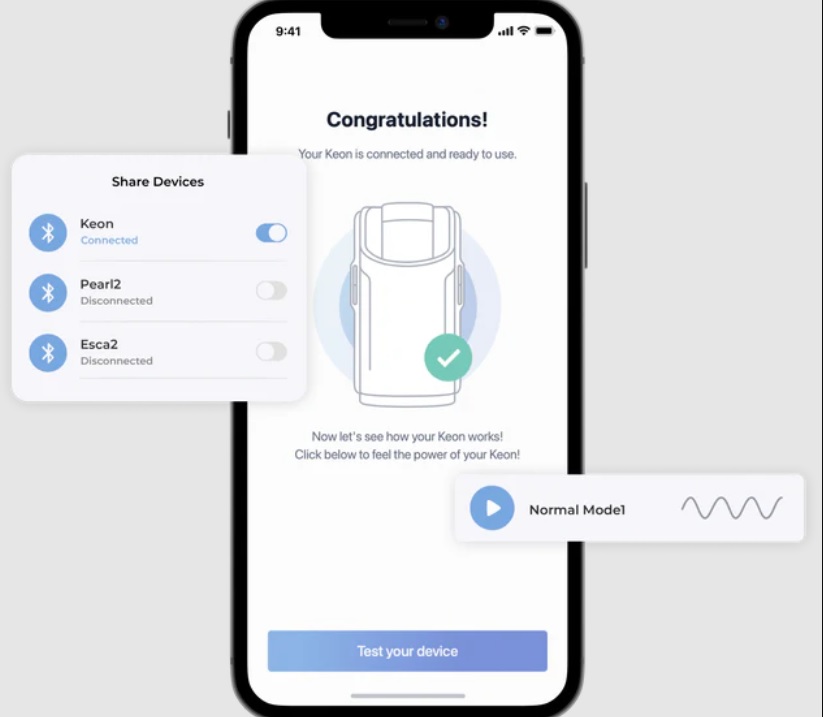 Random movement scripts – what distinguishes Keon from its contemporaries are the random movements it generates when using scripts.
Scripts still work well with the Onyx+ but it doesn't quite provide the same level of luxury as the Keon.
With more power and real life sleeve texture, plus better interpretive webcam skills, one way to get the most out this machine is to find a random interactive script on a porn site and then switch of the lights, close your eyes and imagine it's your perfect stranger.
Not knowing what movements are coming next totally elevates pleasure levels.
For more detailed instructions on connecting your Kiiroo device or alternative male or female automatic stroker to interactive scripts – check out this comprehensive script guide here. 
Summary
Hopefully this Onyx+ vs Keon Feel Stroker review clarifies what both these auto masturbators have in common as well as what they have to offer personally.
Clearly the Keon trumps the Onyx+ on most levels, but should you be after a more travel friendly and affordable mechanical love pussy that you can slot into a pair fabric or inflatable hips, the Onyx+ lends itself here.
For a sturdier, faster and more powerful automatic masturbator, the Keon provides that extra class only dollars will afford, which is why the Keon features in the top 3 automatic masturbators.
Should you wish to up the tempo a little, you could always explore the latest love dolls that will house the Onyx+ as well as futuristic dolls that even feature their own pulsating sweet spots.