Going by a 2020 reddit survey, roughly 55% of males masturbate lying down on their back.
So when the super-fast machine stroker The Handy came out in 2019, many guys were stuck with the conundrum of how to stand this tall cylindrical device up – hands-free.
Enter the world of hands-free Handy mount ideas, that make this very act possible.
Most of these DIY Handy mounts assume you have your stroker already strapped firmly in place, although some feature additional Fleshlight adaptors, if you're mix and matching.
Related: The Handy with Fleshlights
Some of these designs also involve 3D printing, which we can't all do, so where possible they suggest materials that you might find at home or in the hardware store, that you can use instead.
The Handy machine measures roughly 9″ in height, 3″ in diameter and has an 8.75″ circumference.
Method 1 – IKEA Stool mount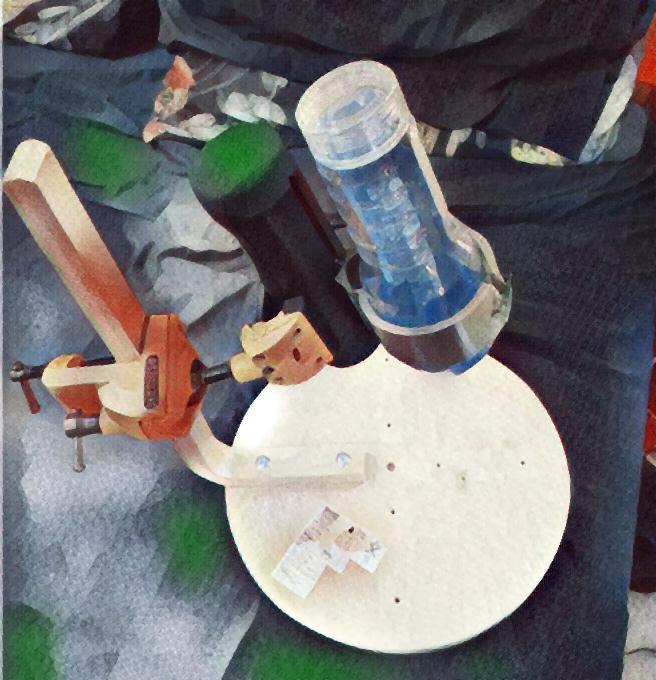 What you'll need:
Frosta stool with only 1 leg
A vice with highly adjustable height and angle or Stanley hobby vice
Green gardening wire and a paperclip
How to make an upside down Handy stool mount:
1. Remove all but one of the legs on a stool you've located. You can buy a Frosta stool and unscrew the legs or deploy your wood working skills.
2. Clamp one vice to the stool leg and the other to the Handy
3. If you are using a Fleshlight or a larger stroker than the 100g stock sleeve, print out the 3D mount users use to complete this set-up.
4. Feed some gardening wire through the holes in the 3D mount to secure your stroker, and harness with a paper clip. Velcro strip might be better.
Method 2 – Board + broom handle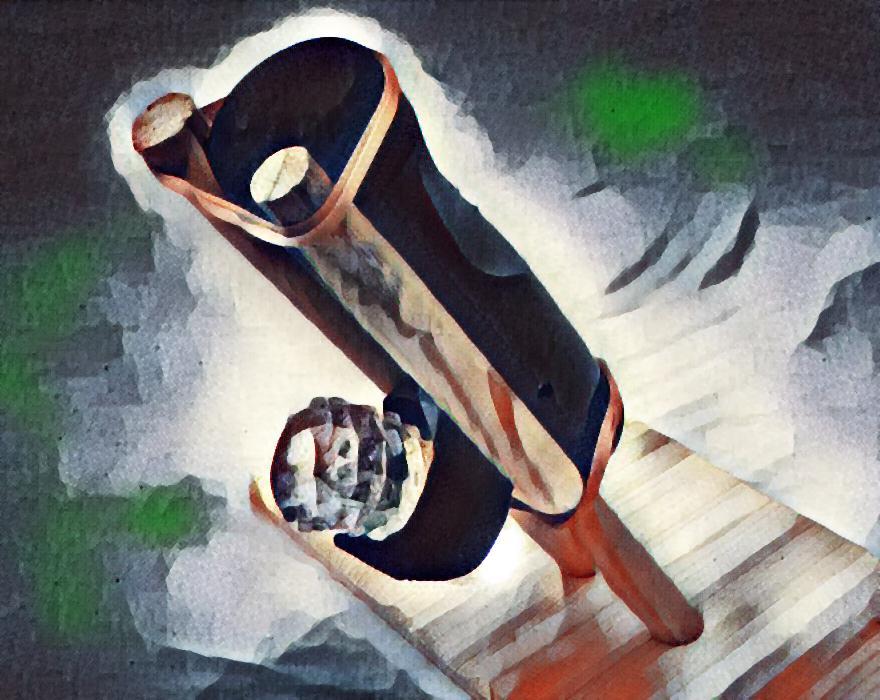 What you'll need:
One board
One broom handle/stick or similar shaped wooden poles like curtain rails etc
2 inch strong screws
2 thick elastic bands
How to make a hands-free Handy mount using a board and broom stick:
1. You'll need to fashion the angle of two wooden poles at their base, so they lean onto you at your required angle. Sanding manually should do the trick to avoid any overkill.
Or better still, drill two angled holes and either glue or screw the poles in place.
2. If the former, prepare two screw holes in each pole.
3. Then, screw each screw up through the base of the wooden board, into the poles holes.
3. Strap the two thick elastic bands or bungee cords perhaps, around the top and bottom of the Handy.
4. Place the mount between your legs so the board lies under your thighs and you're good to go!
Method 3 – 3D Printed flexible frame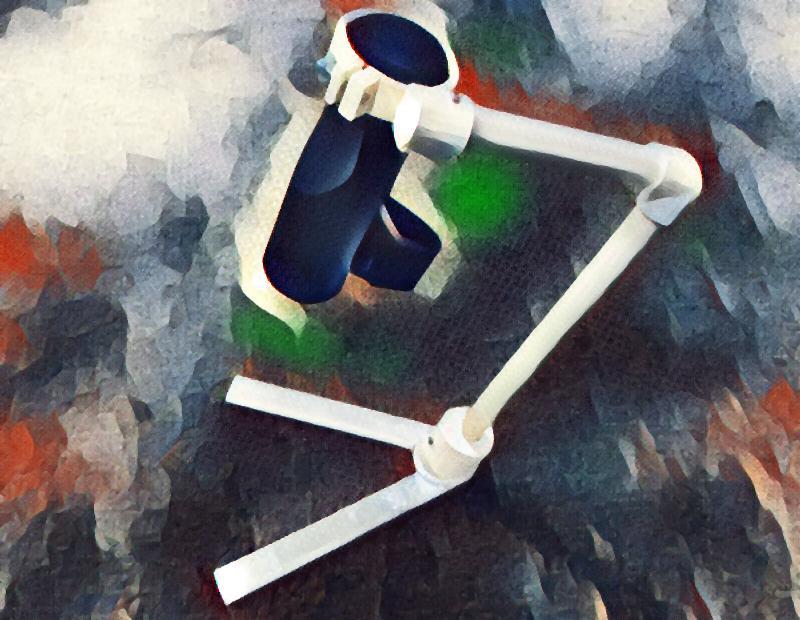 What you'll need:
3D printer
You can use 6mm diameter wooden poles for the dowels
Dowel joints
A stand
How to make a 3D flexible frame for the Handy:
1. There's no denying that things get a little technical from here on out, with this 3D printed method and instructions are best explained over at Thingiverse.
You can of course draw inspiration from this design and transform your bendy desk lamp frame into a hands free Handy mount.
Method 4 – Microphone arm stand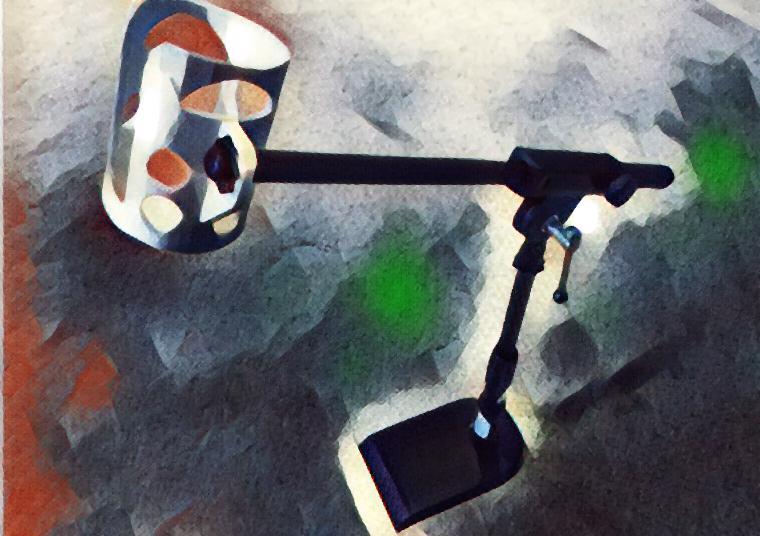 What you'll need:
A microphone arm stand
3D printer to create a Handy holder for 5/8″ thread mic stand
Sanding equipment (maybe)
How to turn a mic stand into a hands free Handy mount:
1. Designed to stand between your knees, this handsfree Handy mount construction is relatively simple to make if you have a 3D printer, or you can order online.
You may have the carpentry or welding skills, but it'll be tricky to replicate with your digits. You you have the core principle though which you can run with.
2. If you do have a 3D printer you'll want to go to Thingiverse and get cracking there.
This Handy holder is specifically designed to rotate onto a 5/8″ thread, and you may need to sand the mounting hole a tad or turn the holder onto the bare threads, to thread through.
Method 5 – Upside down vice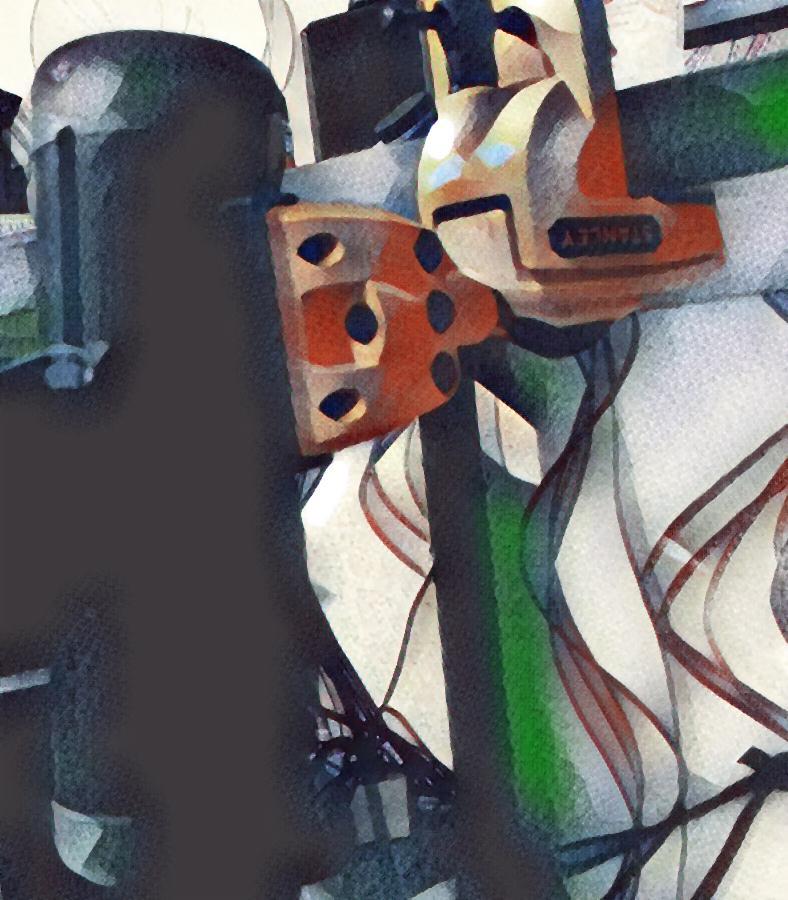 What you'll need:
A desk, shelf or ledge to clamp on
A vice or more specifically a Stanley hobby vice
Foam, soft rubber, tissue or a hand towel
How to use a vice upside down to hold the Handy:
1. Just like in method 1, you use a Stanley hobby vice or something that can perform similar manoeuvres, like tilting.
Clamp it to an overhang you've got in mind.
2. To protect the Handy, place some foam, soft rubber or other soft material to protect the machine before tightening.
3. You can't switch from cowgirl to doggy in a flash like you can holding the Handy, but going hands free gives you an air of reality you're deprived of in hand mode.
Additional hands-free Handy mount ideas
Other Handy hands-free mount ideas have been posited, with little to no instructions, but provide real food for thought all the same; and then you have some more ingenious 3D creations.
1. Laptop table: You'll need to sink the Handy into the laptop table somehow and secure it in place.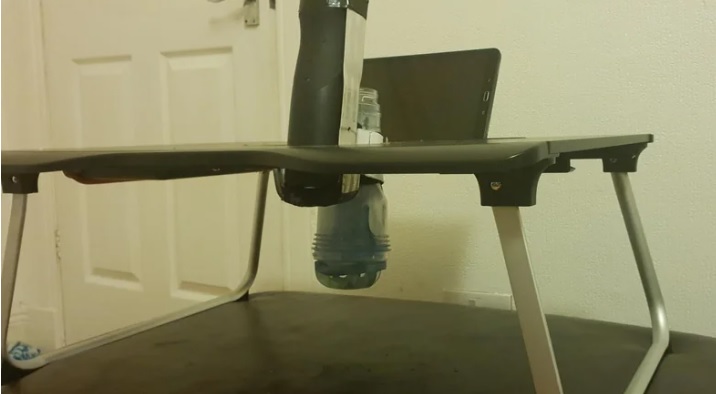 2.GoPro chest mount: Over at Thingiverse, this Handy hands-free invention requires this GoPro chest mount to rest on your tummy while you play.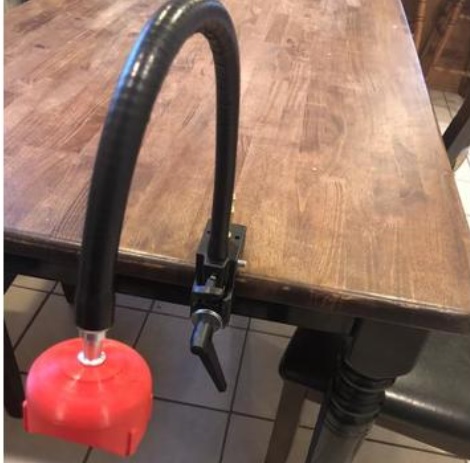 3. Manfrotto flex arm: From the same designer – Bafangit, and on the same page, this other mount connects to a Manfrotto flex arm and a super clamp or another tripod connector with the same thread measurements.
4. Universal hands-free Handy mount: Endorsed by the Handy company in the HandyVerse –  a relatively active community, this universal 3D mount for the Handy allows it to be mounted to a variety of objects and surfaces for hands-free drilling.
Devices guys use to hold the Handy hands-free
1. Accmor Bike Water Bottle Holders: For only $9.99, these Accmor bottle holders could come in seriously handy as you are able to manually adjust both grips.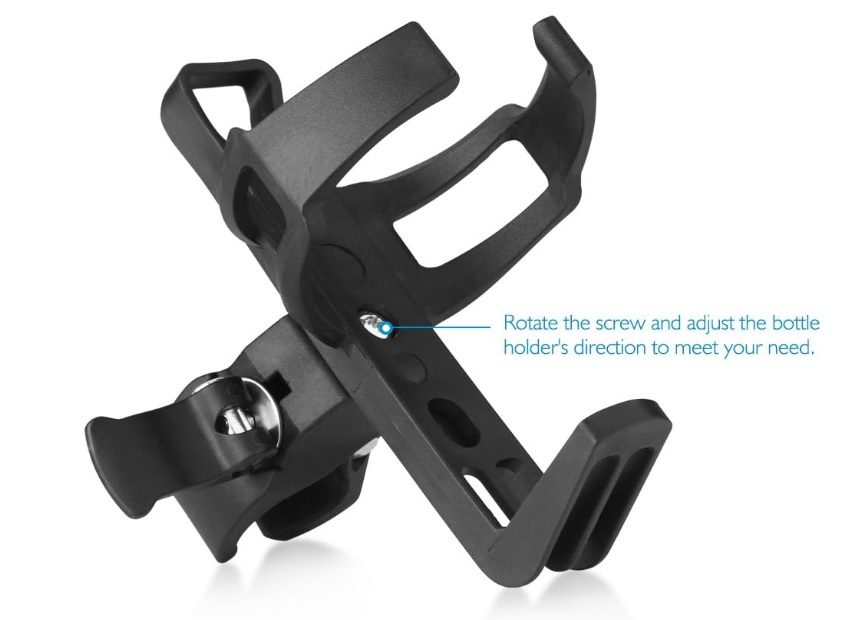 2. Foto4easy 71mm Tripod Collar Mount Ring: Used by some to grip your preferred sleeve in place, these tripod collar mount rings are not a bad addition if you own a hareem of pleasure tunnels. 
At 71mm in diameter, it's too small to strap around the Handy.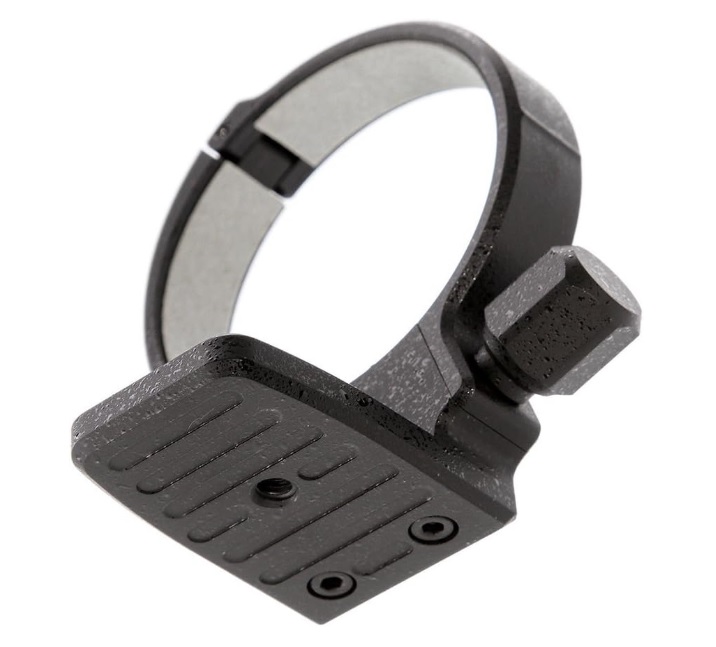 3. NEEWER Table Top Camera Mount Stand: As one guy describes it, you can clamp the Neewar Table Mount Stand onto the side of your bed, and the Handy's own hands-free attachment screws straight on.
It's incredibly robust, you just need to lie nearer the edge of your bed.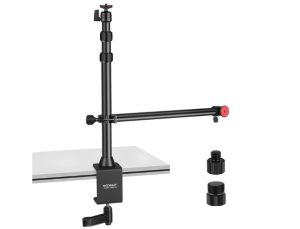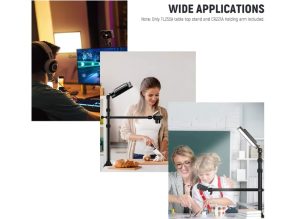 4. Universal Strap-on Harness: Just like where you'd place a dildo, these leather universal strap-on harnesses on Lovehoney, are tough and stiff enough for you to house your Handy in.
You may be able to pick one up here too.
One of the cheapest, safest and easiest ways to stand your Handy free.