This is a review of Tango.me, a busy video chat platform where the two biggest communities stream in from the Philippines and Columbia, and where young women generally flaunt themselves for digital diamonds and other non-tangible gifts which the viewer purchases, and can later be cashed in, making Tango.me and the protagonist a tidy profit.
Related: 2023's most popular free live streaming sites.
It's also a place where girls like to leverage their private social media accounts, such as Line/FB/Insta or Onlyfans for more unrestrained behaviour, however much of what the girls intend to do will feature in a paid chat room on Tango.me or in a group which you've subsequently been invited to for free after the paid chat room.
Paid chat rooms mainly start off at around $0.80 or more after her free show has ended, and from there all hell can break loose once the model invites you and/or a group of you back for free, for a private group chat which is not censored by Tango.me.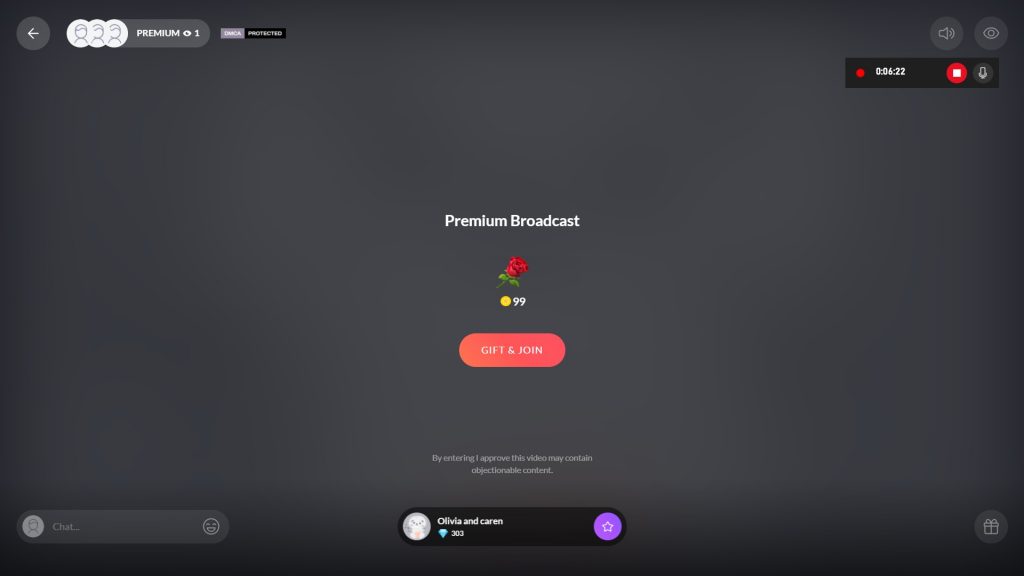 It's a murky place at times as with many of these video chat streaming sites, but it's not a sex cam site per se, it's not full-on like Chaturbate or Stripchat which are graphic from the outset.
Tango.me starts off like chatting on Bigo, but things can lead much further in free chat on Tango.me unlike at Bigo where glimpses of private areas normally get streams pulled before a different story ensues.
You will need to log in to Tango.me to be allowed full access to their features. Registering is free and any gmail, phone number or FB media account for now (21/03/22) will suffice, and once inside you can search geographically under nearby, check the newest streamers or plough through the ones you follow.
You can access Tango.me across all devices but viewing on the PC is often easier viewing the hundreds of streamers present.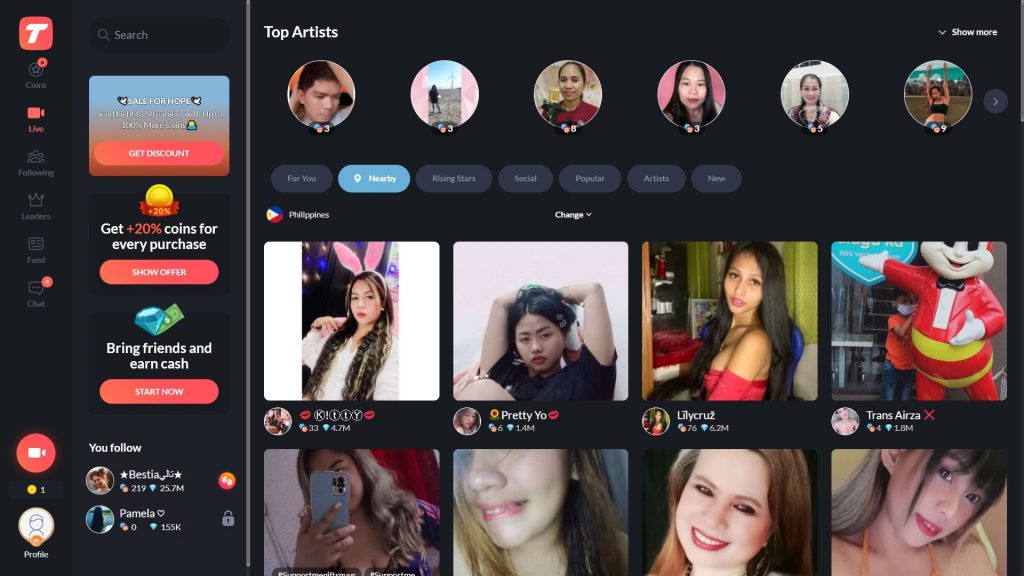 Gifts begin from about 8 cents up – it is not mandatory to tip in free streams where lurking is the most popular past time but the afterparty is where you'll require some small funds.
$10 will buy you 1400 coins. A show will normally begin at the cost of one rose which is 99 coins (roughly 80 cents).
India and Ukraine (surprisingly still), run The Philippines and Columbia a close second in number of streamers with no less than two to three hundred at any one time. Desi girls are also popular on Tango.
However, hanging around the new section allows you to tap into Tango's diversity of streamers more, unlike the popular or for you sections which generally reward the the long timers by featuring them at the top.
You do get normal streamers just up for a chat on Tango as well, but much fewer than say on Bigo or Uplive. Understandably, crass chat is not permitted and overall, it's a more gift centred video streaming app than chat based.
Alternative, debaucherous shows also take place from time to time, often involving drink, games and props – you get the gist. Probably one of the most risqué streaming platforms out there right now; visit at your peril!