As opposed to making your own homemade vagina, building a Fleshlight the Fleshlight way keeps it simple by providing the parts for you, you just have to decide on colour and fit.
Sometimes a little bespoke tailoring is what you deserve.
Obviously there's cost involved but building your own Fleshlight this way does save you $10 on a regular Fleshlight girl model, so that's not a bad sweetener.
Related: Best cheap Fleshlights under $50
Step 1 – Colour
Grey, black or blue
Begin with simply selecting your case colour available in either blue, black or silver. Remember shipping is incredibly discreet with Fleshlight US or EU so it's more about how your device may appear if left around accidentally.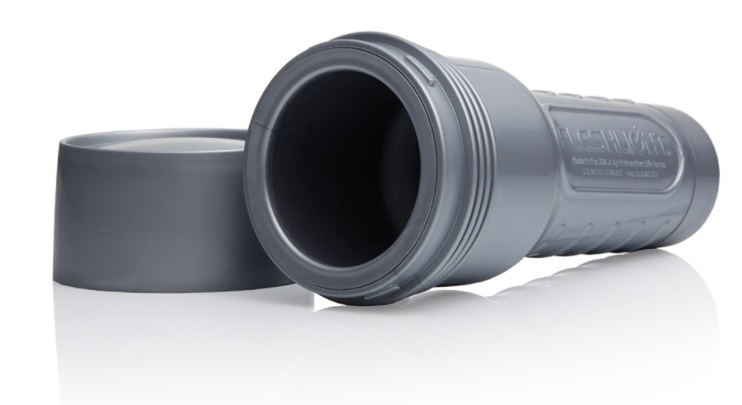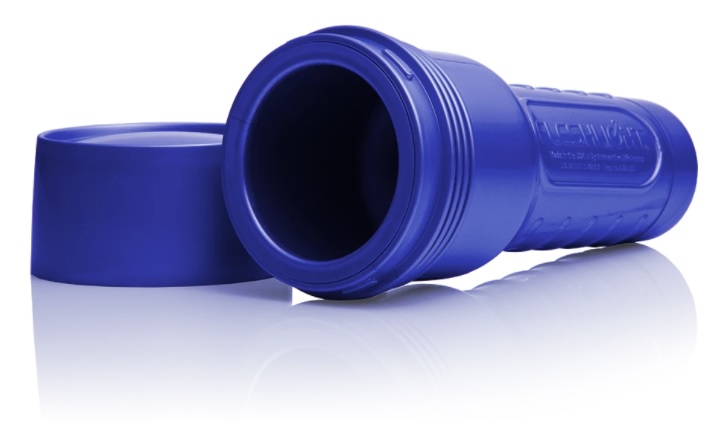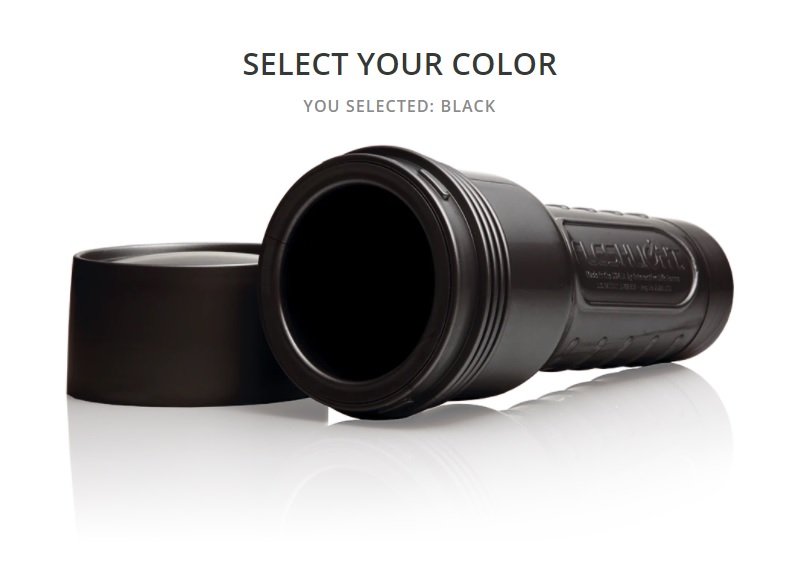 Step 2 – Orifice
Butt or vulva
On offer are both vaginal and anal sleeves, take your pick. While the butt appears extremely tight on entry, it will come down to your choice of sleeve for overall fit.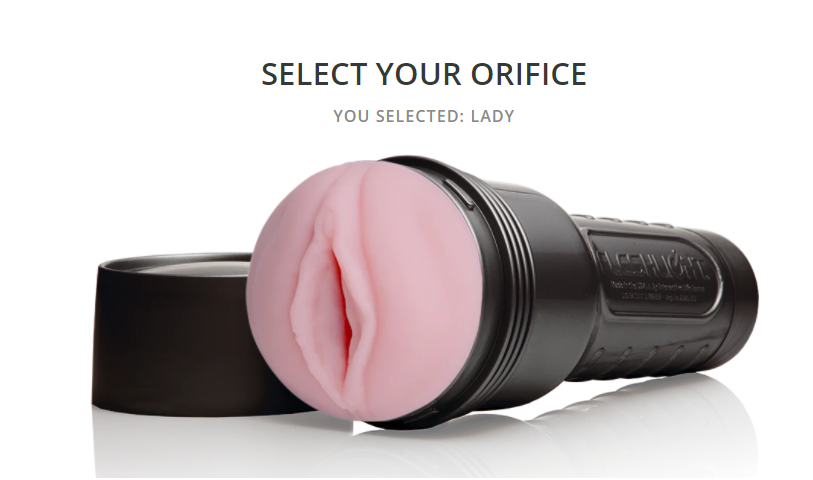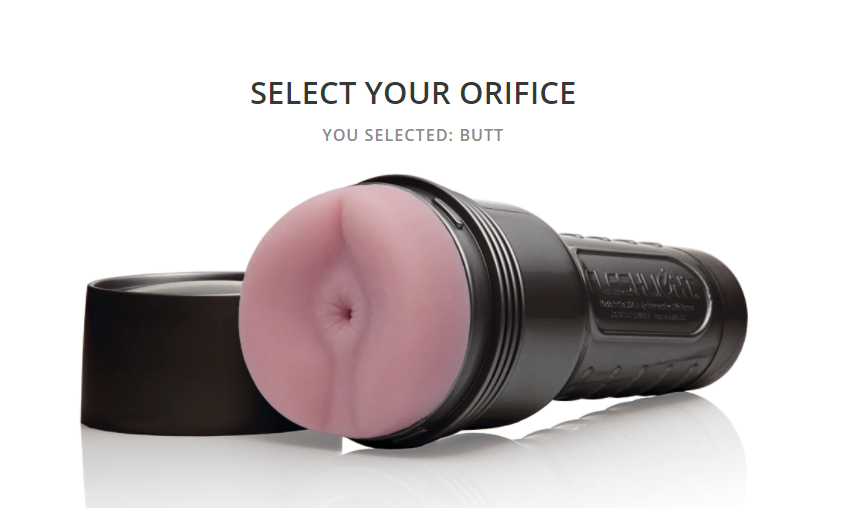 Step 3 –

Pick 1 of 7 Sleeves

Perhaps the most important part, the Fleshlight sleeve now comes in 7 textures – not the original 4, to allow you to choose your desired sensation.
1. Destroya 9″
This is the Fleshlights best selling sleeve. Described as one of the most intensive sleeves, The Destroya or – Stoya the Destroya – comprises of 3 small rings of bumps upon entry.
This is then followed by their "ultra piercing pleasure dome" that provides 360 egress of "unmatched bliss".
As you enter the next chamber you are greeted with small row of teeth and fangs that both pull and rub delightfully.
Followed by one last row of large bumps you then enter the final corridor of a super-fine ribbed texture that narrows and narrows until you are docked.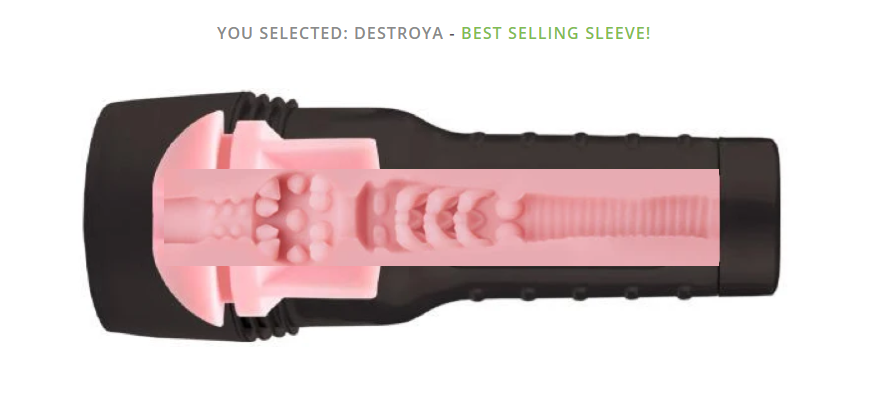 2. Mini-Lotus
9″ in length and popular with first-time buyers, the Mini-Lotus offers a textured canal with several "waves" spaced apart throughout the canal measuring 1/2″ to 3/4″ in inner girth.

3. Heavenly
If you were to purchase this separately it actually comes in 4 designs: lady, butt, mouth and cheeks. But when it comes to building your own fleshlight just lady and butt are available for now.
With crazy winding, beading and ribbing, described as a collage of pleasure, it's a different type of ride.

4. Super-Tight
As with all these sleeves, 9 inches is the norm and the super tight sleeve features an untextured, smooth 13 mm diameter canal for guys that seek that tightest of fit but less of a textured feel.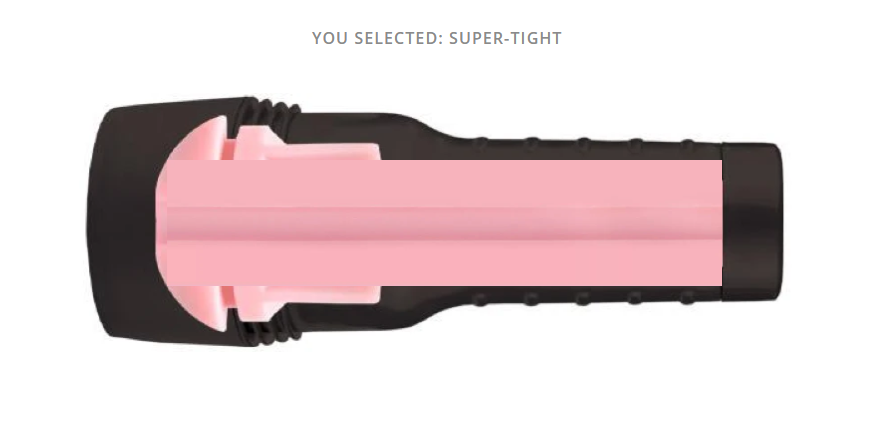 5. Tornado
Derived from the Alexis Texas new outlaw texture, the tornado is accentuated by a relaxed opening which then slowly embraces your member the deeper you delve.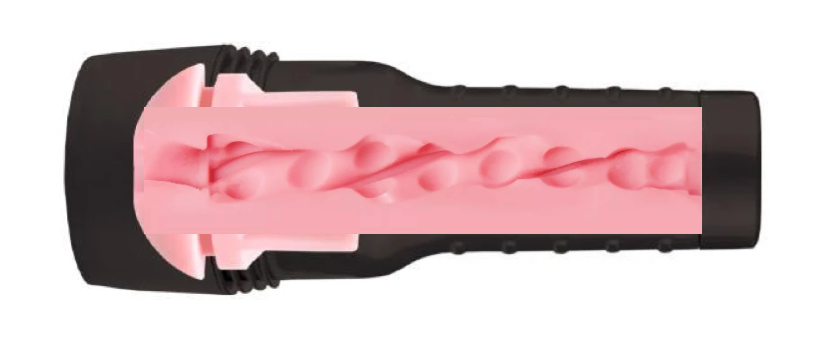 6. Vortex
The vortex pink sleeve actually comes in 4 different spiral chambers if you were to purchase it as a sleeve by itself. However, you may in fact be able to tailor your orifice when building your fleshlight and request either the lady, butt, mouth or cheek – worth dropping fleshlight a message on this one.
All bring you spiral corridors of dizzying delight.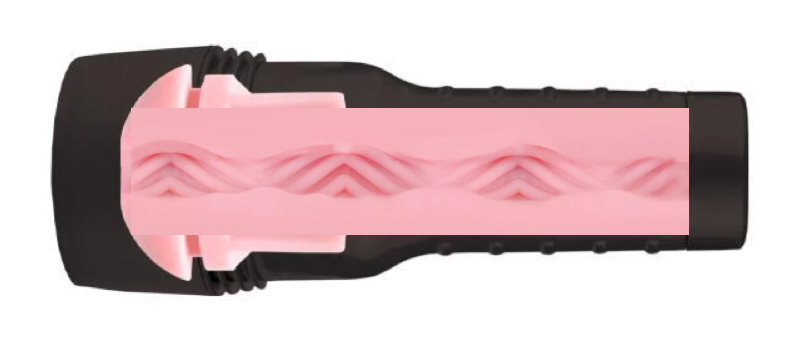 7. The Original
The authentic masterpiece that instigated the fleshlight phenomenon  – go back to its roots – go retro. Return to 1998.
Like the Vortex above – 4 chambers available.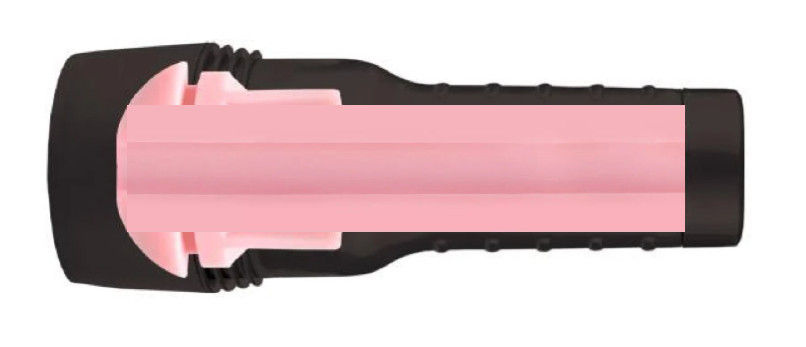 Summary
Bear in mind that if you purchase these sleeves separately they are priced at between $40-$50 respectively, whereas building one yourself with case, colour and sleeve are priced at approximately $10 more, but that's still $10 less than if you were to buy the product as one.
Toya the Destroya for example is $79.99, but she becomes $69.99 this way.
This applies only to the seven sleeves on offer though.
Related: 20 Little known Fleshlight textures
To save more money though, you could make a Fleshlight case or buy a cheap Fleshlight case. They retail at $19.99 but sometimes they can be had for less, even half price.