How to Make a Homemade Vagina: 7 Easy Methods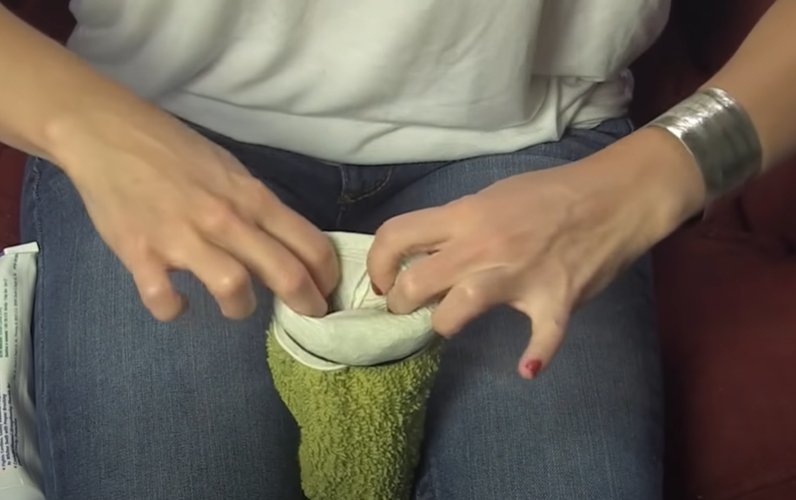 The problem with being a male, is that you are able to orgasm many years younger prior to puberty, just without the physical output – a dry orgasm if you like. And it's this long protracted period before coming of age and experiencing the real McCoy that can have a debilitating effect on the psyche – hence the need for an alternative plaything aside from the hand – where upon you might find yourself scanning your surroundings, trying to figure out how to make a homemade vagina.
Fortunately, the internet came about and we're now in a position to test various DIY vkits, conjured up (presumably) by male earthlings in times of horniness.
Below are 7 tried and tested methods for creating a homemade vagina.
Note: All methods were derived from the fab YouTube vid embedded at the bottom of the page.
How to Make a Pocket Pussy – 7 Homemade Designs
Method 1 – Towel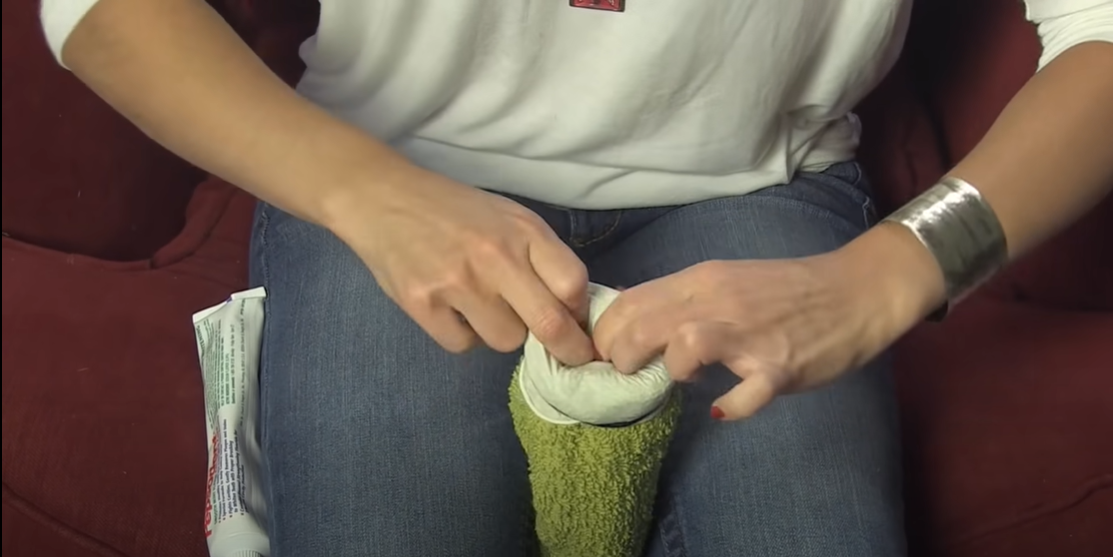 What you'll need:
A towel – preferably one just pulled out of the tumble-dryer
One rubber glove, something similar in length to your penis that can be used as a placeholder
Two elastic bands
Some lube of your choice (a few rain drop sized portions of cooking oil will suffice or a water-based lube)
How to make a homemade vagina using a towel:
1. Lay the glove and a penis-like object (carrot/cucumber/oblong type object) down at one end of the towel – allow it to hang over the edge by one inch.
2. Roll the towel around it, hold it in place with an elastic band at the end where the glove's fingertips are positioned – make this part as tight as you can.
3. At the orifice end, carefully remove the penis-like object and pull and stretch the end of the glove out over the end of the towel.
4. Hold all this in place with the second elastic band – looser this time.
This will create the sensation of muscles tightening around your member as you enter, but not too tight so nothing may pass.
5. Add your chosen lube and delve in. You could try positioning it between your mattress and bed base or couch cushions. Locking the door to avoid being rumbled goes without saying.
Method 2 – Cylindrical container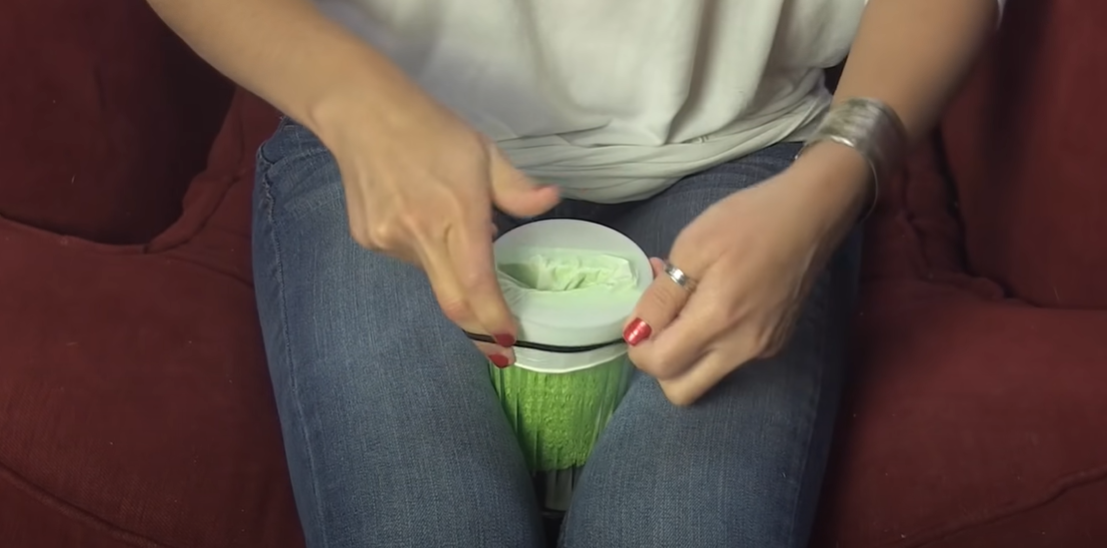 What you'll need:
A cup or bottle with the top cut off
A cylindrical container of your choice
2 to 3 sponges
A glove again
As well as two elastic bands and some lube
Soak the sponges with hot water so they'll be moist and warm when all is in place
How to construct a homemade vagina within a container:
1. Lay the glove between the sponges and then place one elastic band around the sponge/glove package if you like to create a sandwich.
2. Next, place the sandwich into the container and stretch out the open end of the glove up and around the container.
3. Place the second rubber band around the turned back glove which grips the container to secure.
To conclude, add lube and enjoy.
Method 3 – Toilet roll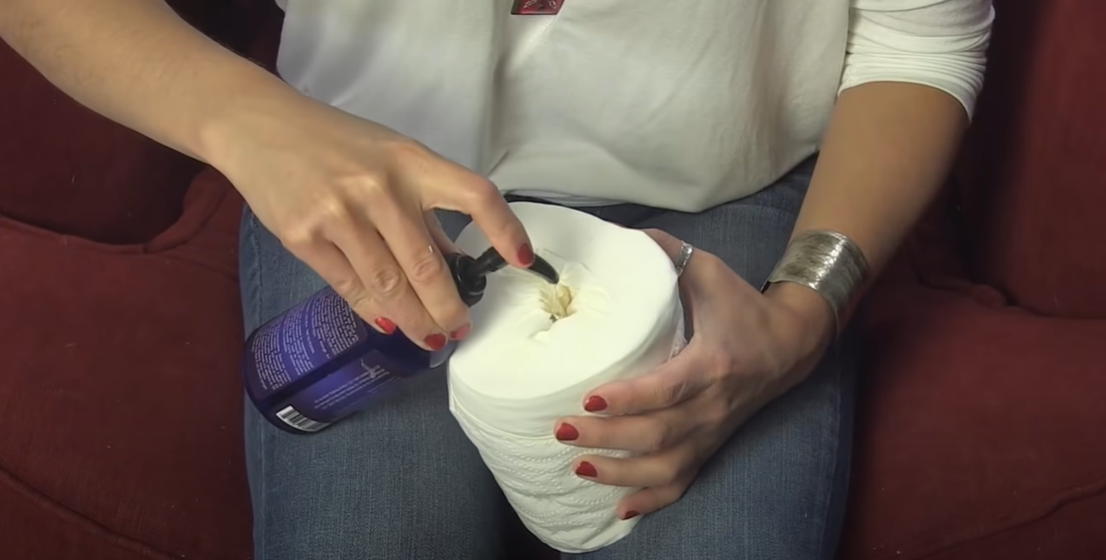 What you'll need:
Toilet roll
Rubber glove
Elastic band
Lube
How to make a toy vagina using a toilet roll:
1. Remove the cardboard from the roll
2. Reinsert a rubber glove
3. Turn back the sleeve so that it can then be secured with the elastic band. The fastest and most straight forward method perhaps.
4. Lube and self-pleasure.
Method 4 – Bubble wrap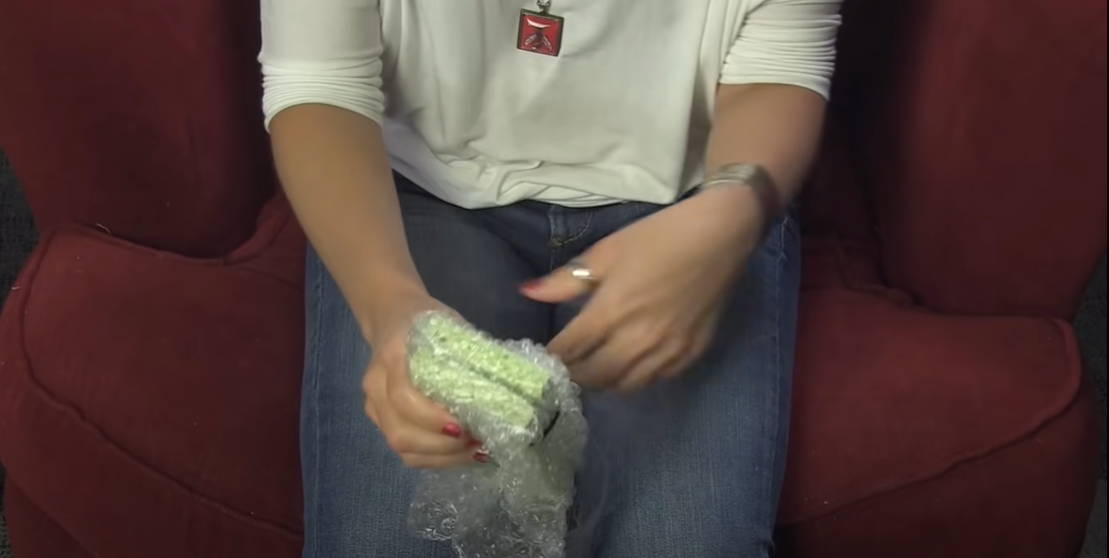 What you'll need:
2 pieces of bubble wrap
2 sponges
1 elastic band
Container
Lube
How to make a toy vagina using bubble wrap:
1. Wrap each piece of bubble wrap around each sponge
2. Place glove inside
3. Secure with rubber band
4. Place in container and lube
Method 5 – Floral beads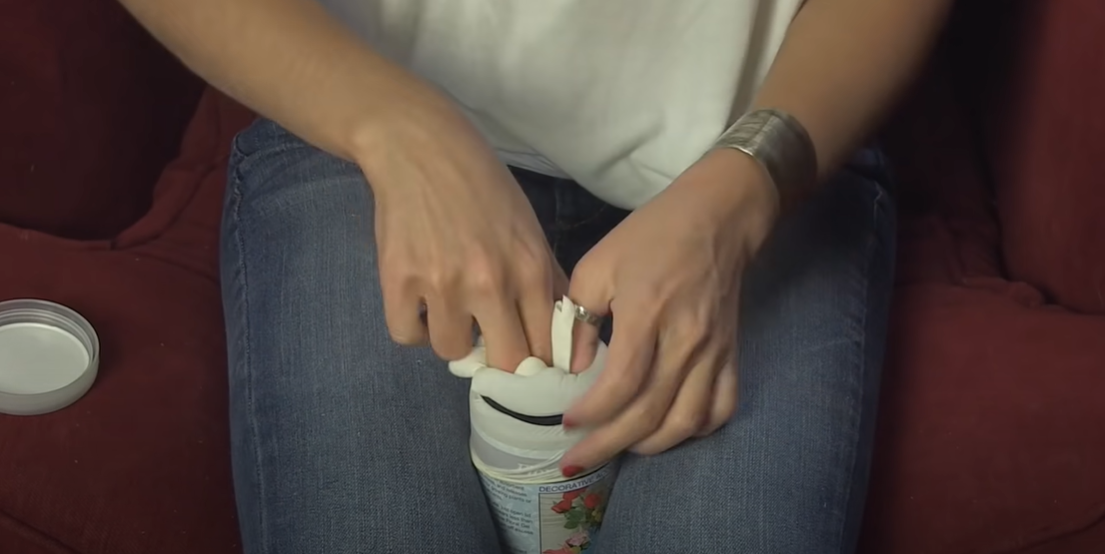 What you'll need:
Floral beads or a food/fruit/vegetable of your choice
Rubber glove
Elastic band
Lube
Container
How to construct a homemade vagina using floral beads:
Apparently these containers of floral beads can be purchased at a dollar store in the US or Poundland perhaps in the UK.
1. Place the glove over the top, secure it with band, then push inside container turning the glove inside out and lube up.
2. Similar sensations can be experienced using a cup of black beans, mushed up bananas, grapes, etc are all ways in which to add to texture and feeling. Something warmed up will enhance your homemade vagina.
Method 6 – Stuffed animal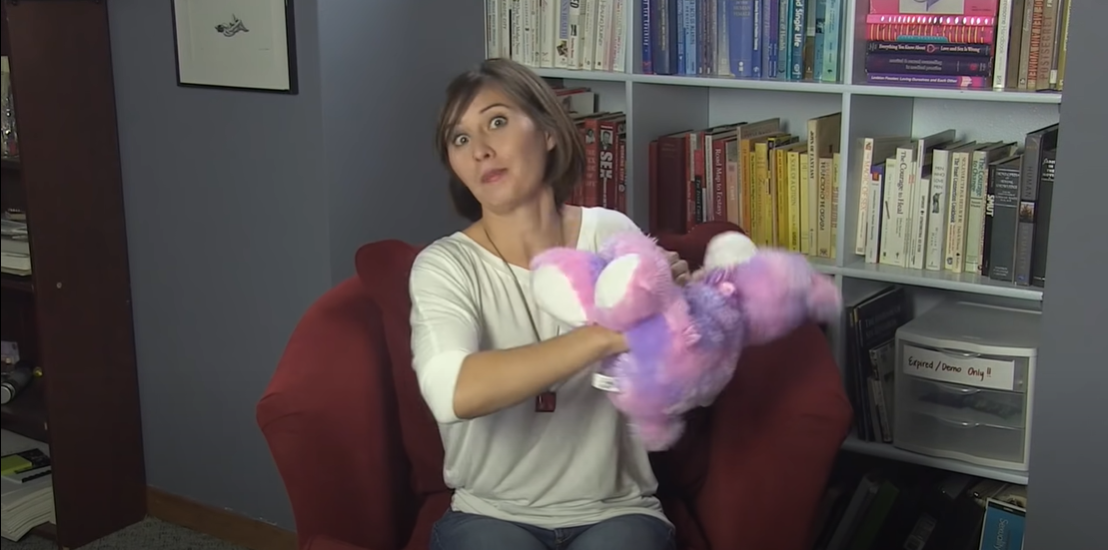 What you'll need:
A stuffed animal (on the way out)
String
Condom
Lube
How to make a homemade vagina using a stuffed animal:
1. Bit weird but performs a functionary role. Find an opening or create one in a stuffed furry animal.
2. Place a condom on and go to town or you can hog tie the legs and arms together and try this method by inserting within this chamber of space. Again, not the best look should you be caught out but effective.
Method 7 – A blown-up latex glove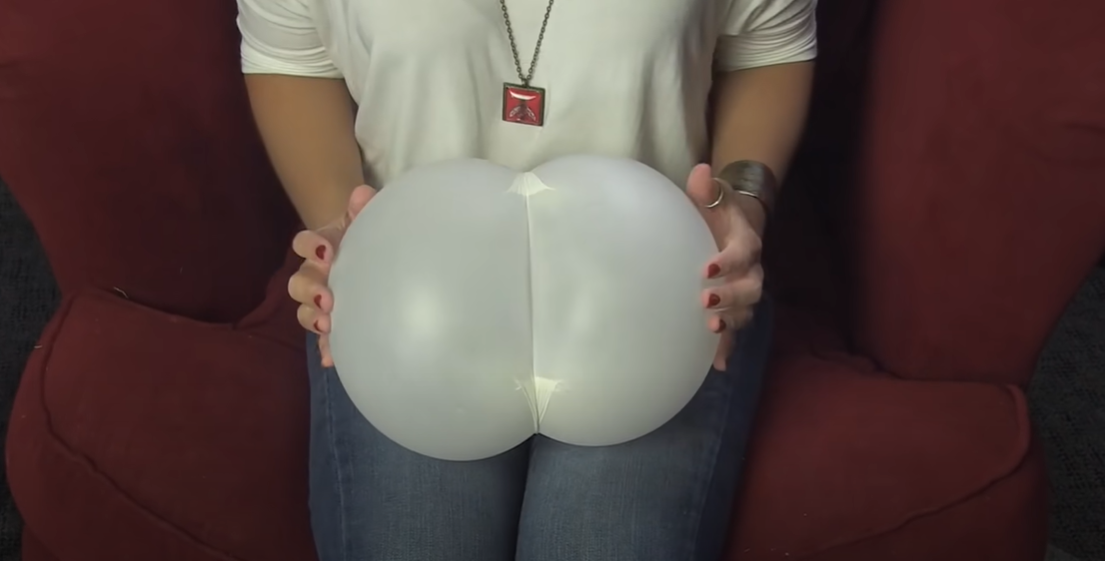 What you'll need:
How to make a latex glove homemade vagina:
1. Tie a knot at the base end of the thumb and little finger.
2. Turn the glove inside out with the 3 remaining digits hanging loose.
3. Blow into it and then pull the middle finger back through the opening of the glove.
4. Tie it in a knot
5. Pull out each of the remaining two fingers, slice the top off one end and then blow into it to inflate.
6. Once the glove is inflated and plump, pull each digit around the what know appears to be the shape of a butt and tie to secure airhole.
Best to watch the vid below in the final minute to get the full picture.
Quite creative and ingenious for a person to discover. The end result is fascinating!
Lube up and delve in.
Tips!
– Whichever method you choose, having the ability to warm up your homemade vagina will enhance your private experience. The spongy design works well with holding moisture and remaining lukewarm throughout.

– If you can afford it, get one that's made by a pro – Easy to warm up, easy to clean, easy to self operate.

For a bona-fide pocket pussy under $50, here's a review of the 10 best cheap toy vaginas – a step-up from a homemade one.
(This vid was downloaded from here. Mature content requires age verification that incurs extra time & cannot be played here, however in this vid there is no nudity or graphic content fyi. Thank you Sexplanations).
---
Summary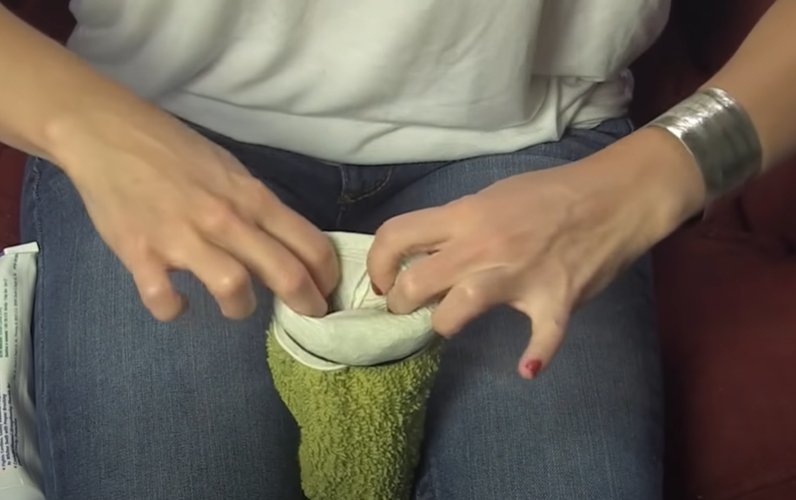 Article Name
How to Make a Homemade Vagina - 7 Easy Methods
Description
Are you racking your brains on how to make a homemade vagina? Fortunately, thanks to the web, here are 7 easy models you can make right now.
Author
Publisher Name
Publisher Logo