If you prefer a masturbating machine that brings a unique type of suction to the table rather than the standard stroke action, the Lelo F1S V2A smart massager is a specific kind of oral oscillator that solely focusses on this latest pulse technology.
Available in red and blue and upgraded from one motor to two, it doesn't try to replicate a blowjob per se, but rather as the Lelo development team state, the F1S V2A focusses on: "entirely new sensations".
Lelo F1S V2A Smart Massager for Guys who Prefer Pounding Waves!
Max Pulses per sec – 64
Max Vibes per sec  – 90
Insertable length – 4.3″
Max girth – 5.1″
Min girth – 4.4″
Comes with sleeve/toy – yes
Battery run time – 2 hours
Charge time – 2 hours
Charge while using – yes and no if near water
Waterproof – yes, can submerge
Grip/feel – wide to slim ribbed premium silicone sleeve
PDF instruction manual – yes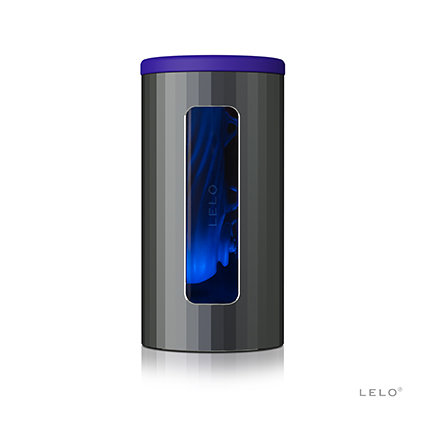 How do you use Lelo F1S V2A?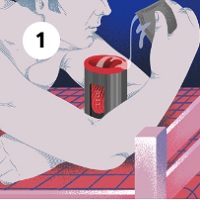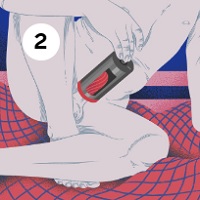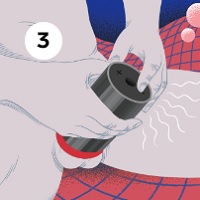 Lelo are at the forefront of pleasure wave technology and the F1S V2A will absolutely indulge your sweet spot, no question.
In terms of how to use the Lelo F1S V2A, follow these 3 steps.
1. Lube up – Constructed of body safe premium silicon, the F1S V2A's sleeve should be doused with a generous helping of your preferred water based lube or you can try a DIY water based lubricant to save money.
Remember, never apply an oil based lube to a silicone sex toy. Never use saliva and never use a silicone lube on a silicone product.
Lelo also provide their own suction moisturizer.
2. Switch on – Now that you're warmed up, it's time to turn the baby on.
Hit the power button, wait for the app to connect on your smart device and the F1S V2A will lock on and begin its motions once it senses you're inside.
3. Engorge – Once indulged, start experimenting with its settings on the top of the device.
Here you have 3 buttons, the on/off, and the plus and minus buttons. That's it, oh and the charging port.
Otherwise, you tailor your desired patterns through the app.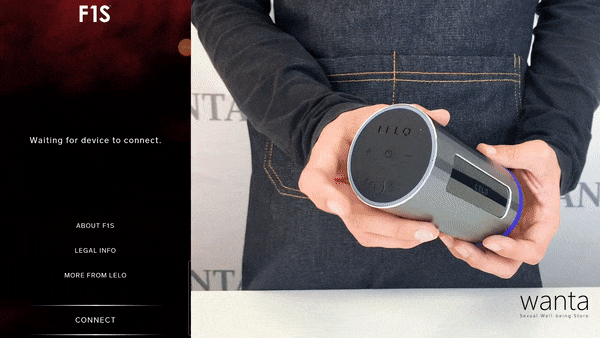 How does the Lelo F1S V2A work?
In short, the F1S V2A has been upgraded now with two new motors, one for suction, one for vibrations, 60HZ and 90HZ respectively.
Sixty HZ means the power fulfils 60 cycles of complete wave sequence per second, hence the 60 pulse drumbeat on your bell and column in the time it takes you to say "Mississippi"!
On top of suction pulses, you have vibration levels too, which resonate up to 90 orbits per second.
So once you've conjured up your chosen recipe of pulses and vibrations from the 7 different frequencies, you can then store these pleasure patterns away for a rainy day.
Different grooves for different moods.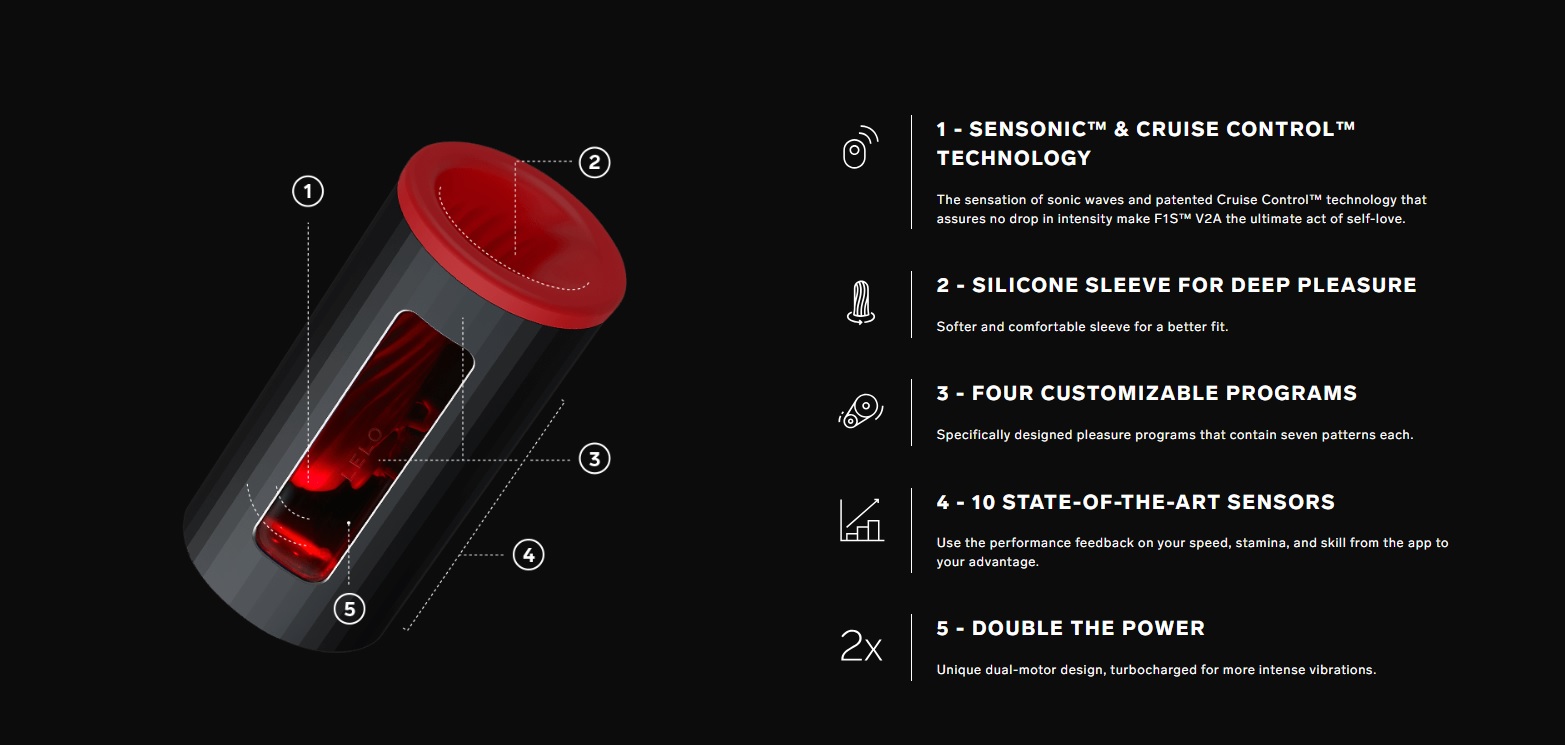 Is the Lelo F1S V2 loud?
This video extract featured below is from a youtube video by Wanta, and records the Lelo F1S V2A performing a dummy run using the F1S app.
You might give the impression that the council are doing some roadworks outside your bedroom window, so some light music should dampen the sound of the unfolding demolition drama.
However, once the device is where it's designed to be, it pulsates at a low hum. You may want to adjust your volume if you hit play.
Will my penis fit in the Lelo F1S V2A?
The Lelo F1S V2A will house 4.3 inches of you in depth, 5.1″ in circumference upon entry, slimming down to 4.4″ at full insertion.
Men with an erect girth larger than 5.1 inches will find it a struggle as they submerge, so best give this product a swerve if you're a wider chap.
You might want to grab that coiled up ruler from the sowing kit to see if you measure up to the Lelo F1S V2A smart massager.
As reported by Medicalnewstoday, man's average penis girth stretching across all creeds and cultures is 4.59″ – erect, so you should be good.
Is the F1S V2A waterproof?
Yes, and by waterproof Lelo means it can be submerged under water, just not while charging, of course.
There is often a fine line between splash-proof and waterproof, but the Lelo F1S cuts the mustard when it comes to going deep sea diving and it can be used in the shower, bathtub or any aquatic spot of your choosing.
Is the Lelo F1S V2A remote controlled?
Yup, fortunately it is and apps are available on Apple or Android for both you and others to deliver the punishment!
Going by recent reviews however, bluetooth connectivity is better with Apple devices than with Google Play user's.
It has some connectivity teething issues, which are being updated.
Is the Lelo F1S V2A VR compatible?
Yes, partly, as in you can write your own scripts for yourself and share them with others.
Visit Gifthub for more info.
Lelo products aren't ubiquitous though like Kiiroo sex toys, which can sync with most of the best VR porn sites, but more and more VR porn games especially, are starting to pair with Lelo technology, so watch this space.
How long does the Lelo F1S V2A take to charge?
The LELO F1S V2A takes 2 hours to charge.
Deploying its advanced sensory technology of 6 strategically positioned sensors and the two new motors at full pace, you get 2 hours runtime on a full battery, plus you can use it while it's charging.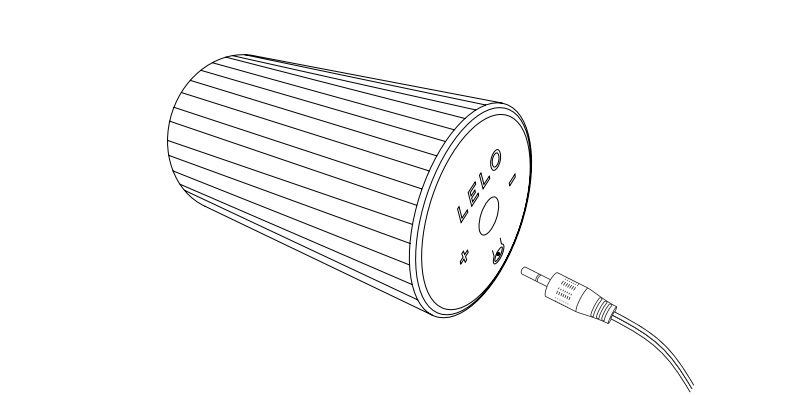 How do you clean & dry the Lelo f1Sv2A?
As described in their online pdf manual, you should always clean the Lelo F1S V2A before and after use to be on the safe side.
1. With a little TLC, rinse the machine out with some warm water and antibacterial soap.
2. Follow that up with a good rinse under hotter water and then pat it dry with a towel.
It's completely waterproof so no need to worry about the controls getting wet.
3. You can use a piece of cotton bud to get into the mouthy opening.
4. Once dabbed dry, find a dark, cool, non humid, airy environment to dry out in.
Never use cleansing products that contain alcohol, acetone or petrol derivatives. All are not welcome on silicone skinned products.
Summary
Nine inches in outer circumference and 5.5″ in complete length, the Lelo F1S V2A is still relatively small compared to the best auto-stroking machines, which cost roughly the same or a few dollars more, so it's a toss up for some.
Other men however, know exactly what they want and actively hunt down this Lelo pulse monster.
So if you haven't tried an oscillating male masturbator before and machine strokers just aren't doing it for you, may be it's time to invest in some of the latest sound pounding technology.
Enjoy!