One of the leading orthopaedic products sold worldwide, created in Germany and now also manufactured in the US, the new and improved Phallosan forte delivers results that can offer an alternative to surgery providing help with the following.
Penile enlargement/lengthening
Erectile dysfunction (ED)
Prostate surgery follow-up care
Penile straightening (IPP)
Improvement of sex drive in advanced age
Essentially, the Phallosan forte offers a biological and natural way to maintaining a healthy virility of the penis and a longevity to its use.
However, its prime function is to gently and effectively deliver a larger manhood. Potentially an additional 4 to 5cm.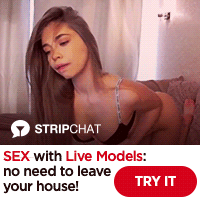 How does the Phallosan forte work?
The forte works by applying a simple but gentle and constant distension to the penis, whereby the body is automatically stimulated to reproduce skin cells.
Used originally in more primordial settings and now in modern medicine, the success of constantly distending skin tissue is a slow but effective one.
Lip, neck, earlobe enlargement through this method – ethics aside, is well documented.
The Phallosan forte works on this same principle.
With its efficacy in their 2004 study confirmed, the German company Phallosan have since been constantly working on their device designs with their latest being the forte.
More refined and sophisticated from earlier models, the glands and foreskin are encapsulated in a protective cap and specifically designed airtight sleeve.
Your member is then secured an apparatus with a stretch-belt, that exerts a gentle but continuous even pulling force.
Phallosan forte can extend your penis by a length of 1.5 to 1.9 inches over the course of 6 months.
The Phallosan study report of 2005 goes into more detail and provided careful attention is paid to the instructions for its use, the forte should be completely painless to use.
How much force can the Phallosan forte exert?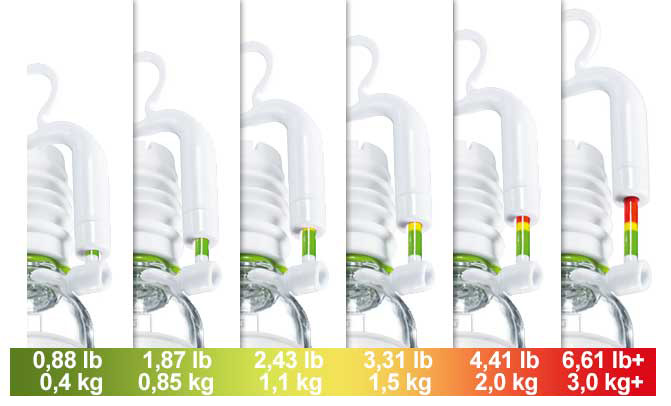 Going by the graphic above, the pulling force or tension that the Phallosan forte can exert ranges at the bottom end of just under half a kg to the top force of 3kg using their traffic light system.
Phallosan forte side-effects, precautions & recommendations
Pulling force
It is understandably tempting therefore to ratchet up the tension on the belt for faster results but this will be counter-productive and may cause injury.
Success is built on consistency and mild tension, not purely tension itself. Particularly the first seven days, where such a device will be new to this region and will require bedding in period. Allowing your member to become accustomed to a slight tension in the first week is part of the treatment plan.
Protector cap
The enclosed protector cap which comes with the forte and is used to cover the glans is recommended.
This helps prevent reddening by exerting a mild pressure to the skins surface, reliably eliminating any swelling of the glands if the pulling force is too tight.
With the protector cap on, reddening will not occur. There may be some mild swelling of the glans if you do set the tension in excess 2.5kg for example but this will dissipate after a couple of minutes.
A gentle massage of your glands will also help alleviate this slight tension reddening.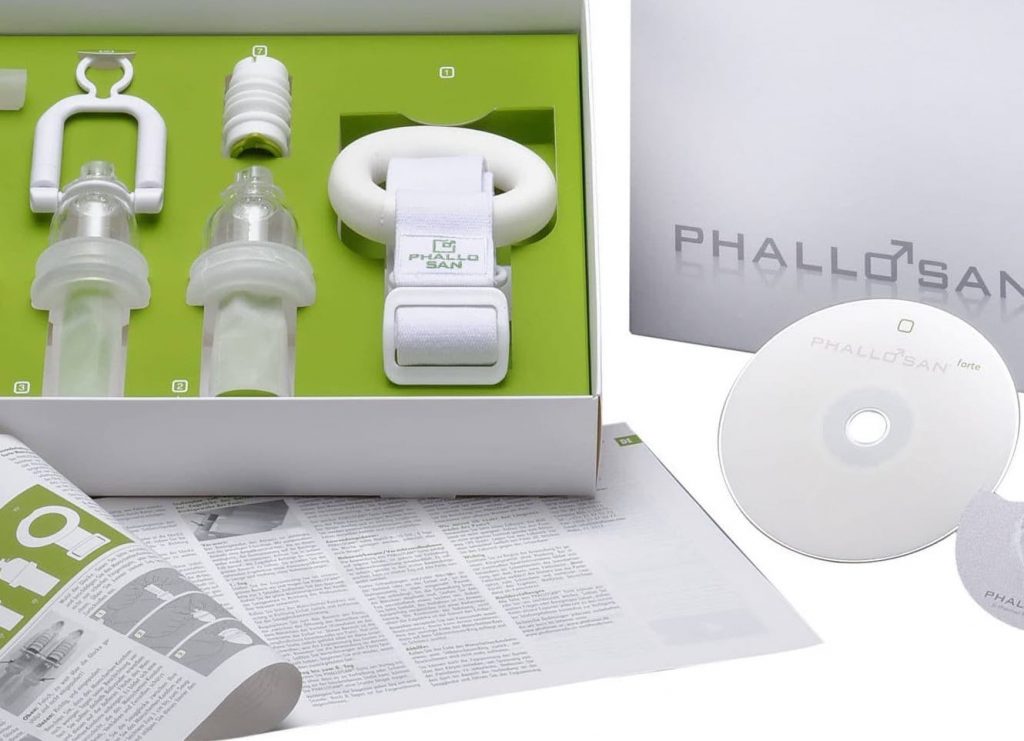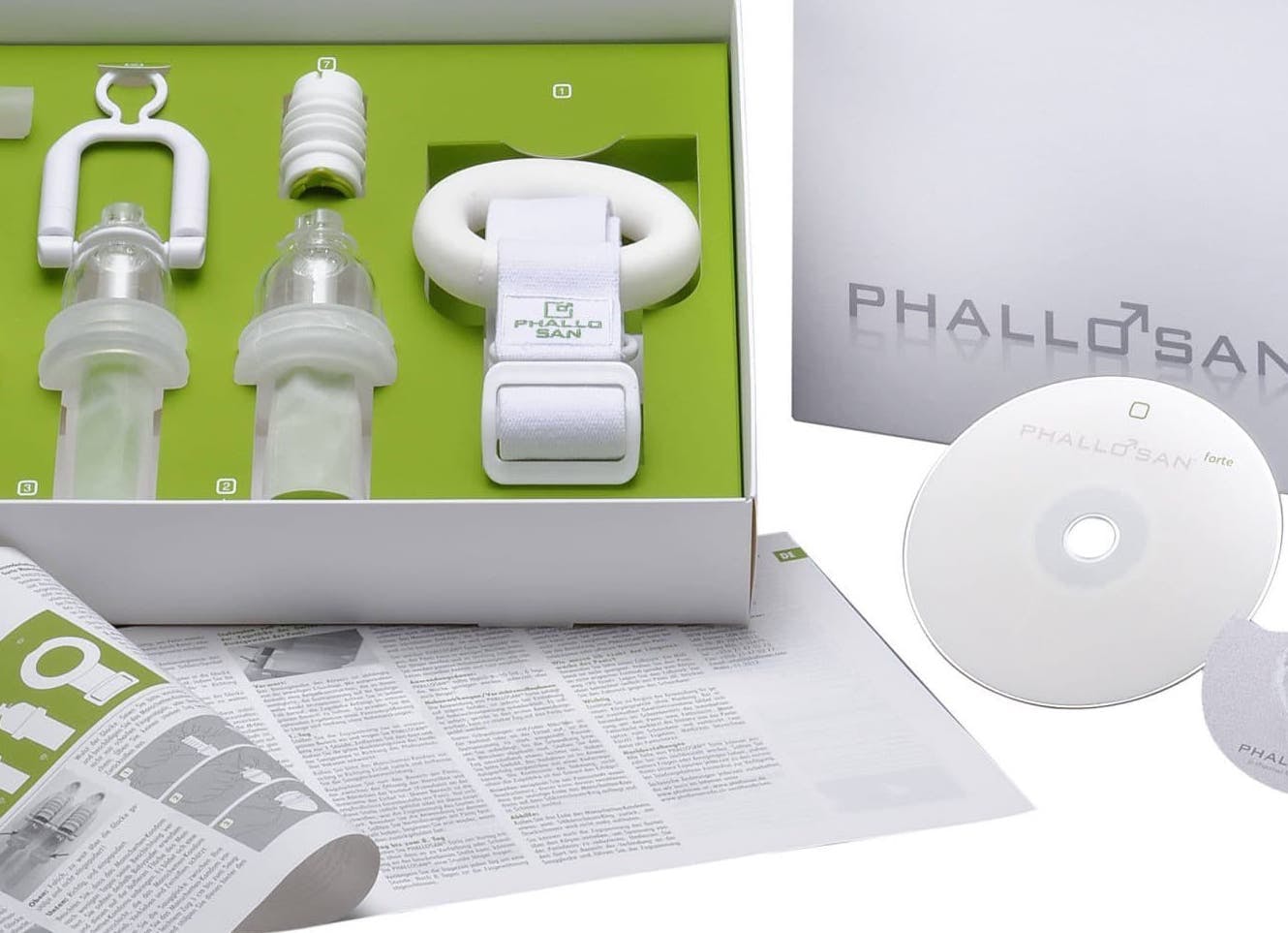 Contraindications or indications when to stop
If you choose not to wear their protector cap, less pulling force is advised to avoid slight reddening. If this is unsuccessful the tension may be more in the belt, where excess pulling can occur.
The orthopaedic stretch belt, which creates a strong vacuum in the suction bell, will exert a suction force on the surface of the skin without the cap in place.
Worst case scenario – it may cause small blisters, which will heal after a couple of days treatment with a penile healing ointment, but until then you should cease all use and obviously reduce the belts tension.
Patience is needed
The success of using a penis enlargement device is commensurate to the speed it takes for teeth to realign using a dental brace. With its daily continuity, coupled with its slight tension, the Phallosan forte will guarantee expansion over the first the couple of months.
Stocked in pharmacists across Germany, Austria and Switzerland, many health insurance companies endorse the forte when prescribed by a physician due to its quality management & certification.
Or simply put, there has been no material evidence over the 14 years in existence of symptoms or risks above and beyond the described treatment-effects if instructional use is not adhered to.
________________________________________________


This vid contains nudity: by clicking play you confirm that you are over the age of 18.
Phallosan Forte results
Based on clinical study findings, Phallosan forte results are drawn from the conclusions of tests that were conducted by a German urological clinic in 2005.
Based not just on penile extension of length and girth but on sexual behaviour, ejaculation, curvature, side effects and more, the study group included 24 men aged 20 to 68.
In short, the study established the following results in correlation to the two lengths of "wearing time" of the forte over the course of 6 months where the mean increase was taken from patients of length at non erect and erect stage.
Girth increase average across the 24 subjects can be noted in the graphics below along with overall increase from day 1 through to day 182.
A steady increase across across both girth and length can be established, with more gain noticeable in flaccid verses erect state.

Pro's


User recommended
Medically tested
FDA-approved/CE symbol conforms to EC Council Directive
Arguably most comfortable of all devices as no device frame
Integral suction pump & tension gauge
Treats erectile dysfunction & peyronie's disease
Safe & effective when used as advised
Easy to to use & customize
Inconspicuous beneath clothing
Warranty 24 mths
App for iOS & android
Con's

Water-friendly not waterproof
More expensive than non-EU counterparts
Bottom line
According to medical research published on pubmed.com, proven data of the effect a penile-extender device has on increasing penile size in men is confirmed, however by how much is down to your discipline along with body type.
Consistent gentle penis traction will cause cell regeneration and fortunately if you don't want to wear it during daylight hours it can be worn while sleeping.
Phallosan package

 1 Suction bell

1 Suction ball

2 Protector Caps

1 Tension Clip

1 Sleeve condom

1 textile stretch belt made from silicone with foam rubber ring

Measuring template

A comprehensive information packet