For those who want to take pleasure to another level – look no further as I discuss the 10 best adult toys for men this past year, including a couple which may raise a few eyebrows -so not your average affordable fleshlight.
Remember also to apply a water based lubricant like a Fleshlight lube or one that accompanies the toy for max pleasure.
No oils, spit or silicone lubes on silicone products as they can damage the super skin material.
1. Automatic-Blowjob Machine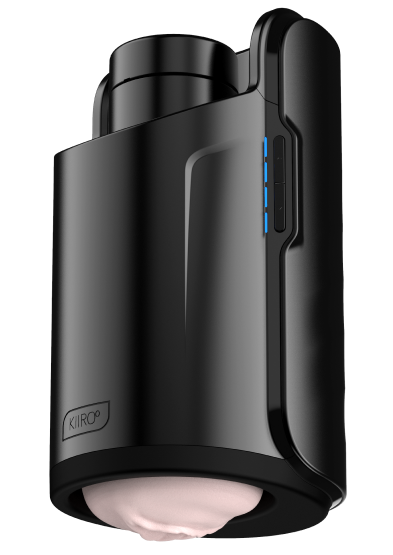 The ultimate adult toy for men this year has to be one of the top automatic blowjob machines that are leading the technology in handsfree male masturbatory devices.
Automatic bj machines impersonate the suction created by a stimulated sexual orifice, be it front, back or oral – you simply choose your sleeve/orifice of pleasure.
The Handy which runs at 10 strokes a second or the Universal Launch which accommodates virtually the entire Fleshlight range rank very close to the Kiiroo Keon, but what sets the Keon apart is it ticks most of the boxes: just about stands handsfree, has good throttle and comes with a rib-liscious sleeve.
The Handy is faster for sure but offers a shorter stroke length and the Universal Launch stands free better and is a powerful beast, but does require you to have your own sleeve. The Keon while second to these qualities, overall delivers across the board.
It has a max stroke length of 10cm, delivers an impressive 230 strokes a min/4 strokes a second and syncs well with downloaded erotic scripts.
Originally, the first ever automatic blowjob machine by Fleshlight – the Universal Launch, stood 4 inches taller at almost 13″ in height, see below:

A reduction in size has thankfully enabled it to stand better hands-free plus you can always purchase a mount for under $20 if this is important to you: Keon have created a neck or hand strap for this objective or alternatively you can try building one yourself.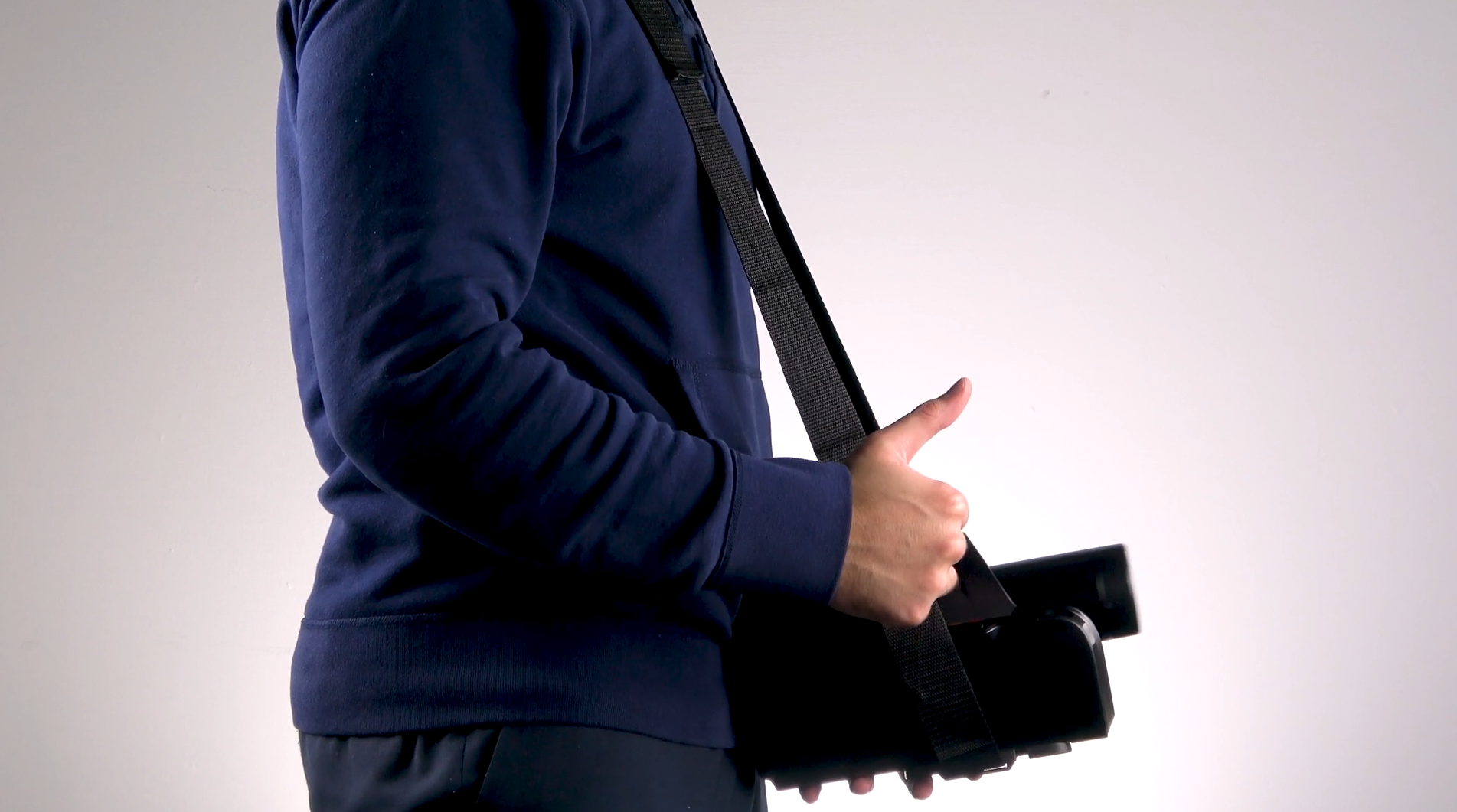 However, the first Keon automatic dick stroker that was a collaboration between Kiiroo and Fleshlight – entitled the Kiiroo Fleshlight Launch, really was a popular model, so Kiiroo have recognized this and have tried to replicate it's qualities as accurately as possible while ironing out users negatives and bringing it down in size a notch.
The king of adult toys for men.
Comes with:

1 x Keon by Kiiroo

1 x Feel Stroker by Kiiroo

1 x USB Charging cable
2. Male Prostate Massager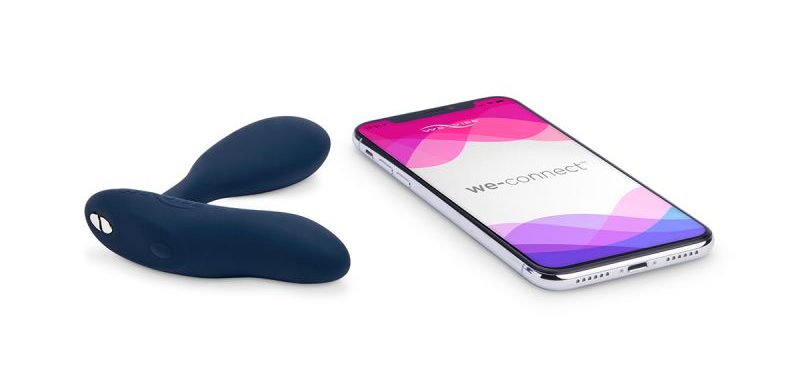 Not yet ventured into the realms of a P-spot massager – is it one guilty pleasure too far?
Look no further than the We Vibe Vector P-spot Pulsating Pleasure Pleaser – one of the most innovative adult toys for men. This tongue twister promises to please both your prostrate and perineum, with an adjustable insertable bulb to help you find the perfect angle of pleasure.
Note: The P-spot (prostate) is a small gland about the size of a walnut situated within the middle of a man's pelvis, located between your phallus, bladder and anus.
Delving in to as far as 4″, and a max girth of 3.5″, the vectors bulb sits comfortably inside, delivering a direct sensation to your P-spot while subsequently adding external thrills to your perineum.
Braced with 2 motors, each with 10 vibration functions, you can use the remote provided to find your favourite vibration setting.
Additionally, you can download and free We Vibe connect app, so you can play with your partner anywhere around the world.
USB rechargeable, this smooth silicone men's pleasure toy comes with a satin bag so as to keep discrete in between pressing up snugly against your prostrate.
Key features:

10 different rumbly sensations

2 motors better than 1

Run time 2 hrs

3m remote
Comes with:

USB

Satin silky bag

We-Vibe lube sample

Wireless remote control

Multi-lang guide

2 yr warranty
3. Suction Pump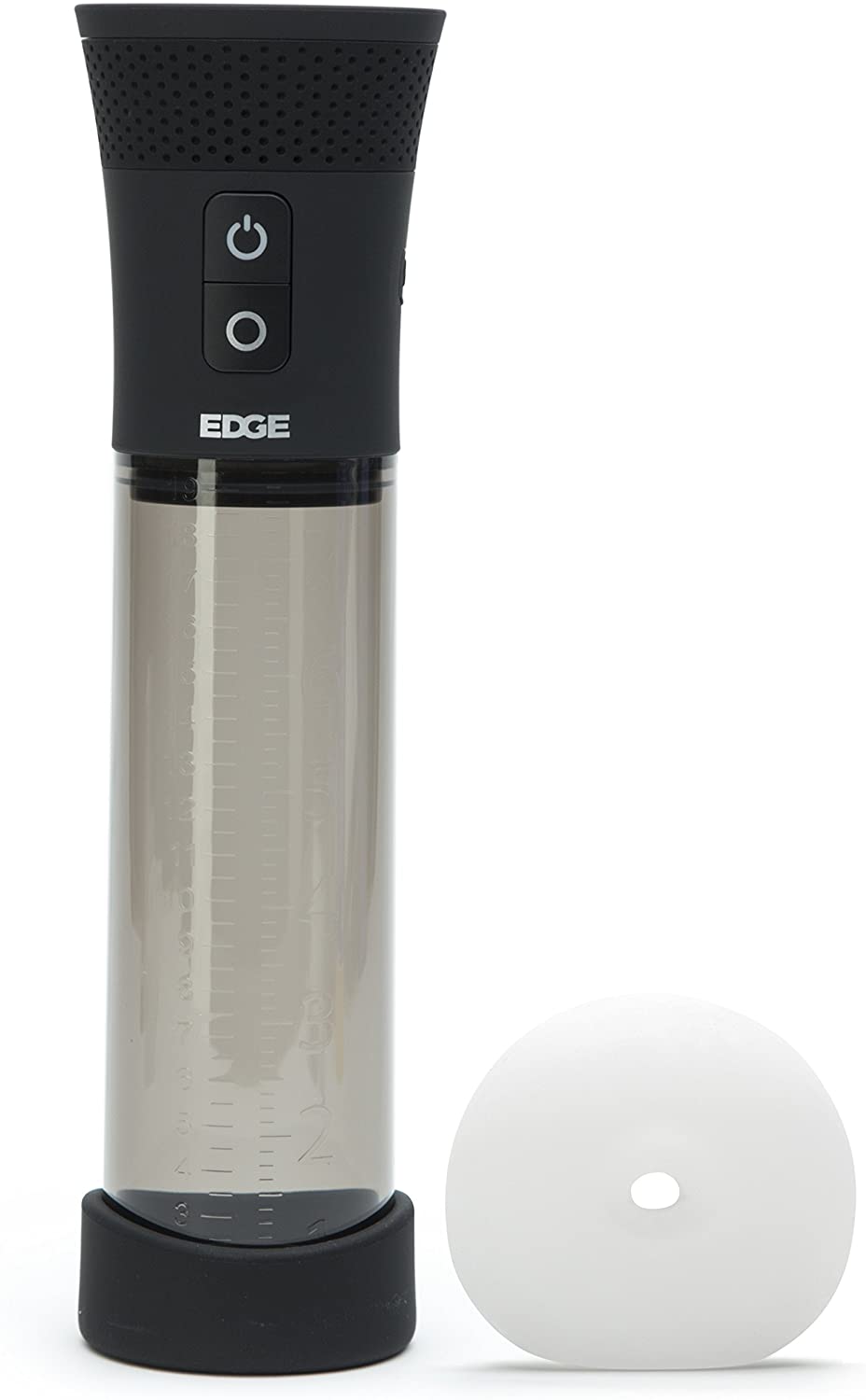 Not only will the Tracey Cox EDGE penis pump help improve the rigidity of a man's hardon, it can also benefit sexual stamina by improving blood flow to the member while affecting a sudden increase in size of close to 30%.
Lying back, the EDGE pump engulfs the manhood by up to 7.5″ with a canal diameter of 1.5″, and through its transparent casing, sealed by a silicon donut, the pump gets to work on maximizing your manhood through creating a vacuum, responding with continual suction.
This automatic rechargeable penis suction pump takes the hard work out of things by fulfilling the action for you. Simply place your phallus inside, kick back and indulge as the three levels of suction get to go about their business.
Weighing in at 784g it sits comfortably on an erect shaft where the pump has a non slip hold as well as a quick release button with two interchangeable attachments.
As with the most of the latest pleasure toy devices, you can download the an app – the Tracey Cox EDGE Stamina App in this case – where you can train yourself to last longer, use its special timer and get your top tips and techniques from Tracey Cox (a sex and relationship speaker/author).
Note: it's advised by some not to be used without taking a break after 10 minutes and to apply a water based lube.
Key features:

3 suction levels

2 interchangeable attachments, 1 for pleasure

Automatic suction for boosting erections and sexual stamina

Good pressure retention

USB rechargeable (connect globally)
Comes with:

Step by step Tracy Cox guide

Stretchy silicone sleeve opening

Waterproof casing

2 interchangeable attachments
4. Warming Stroker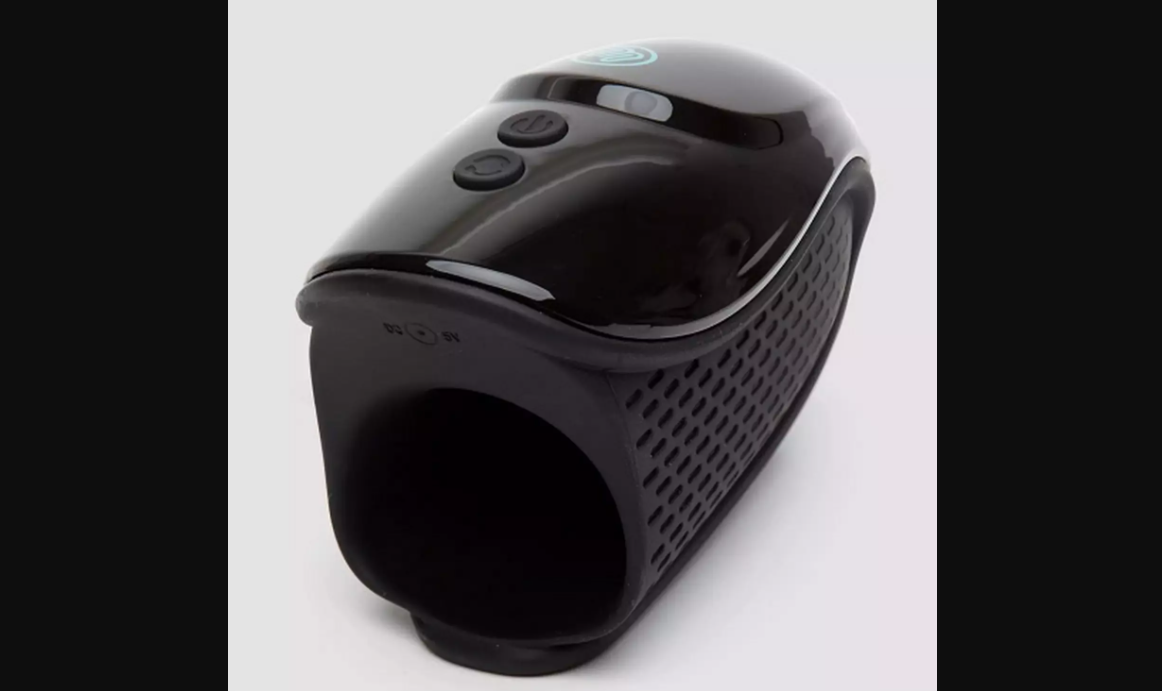 Would you like 6 pulsating magnets placed at the head of your penis with 6 different vibration modes?
You'd be mad not too.
Well, with the Blowmotion warming slash pulsating rechargeable vibrating male masturbator,  this is exactly what you get.
Partially submersible, it's designed to embrace 3.5 inches of you and as the time passes, steadily warms up the dual density canal while simultaneously tightening its grip.
It's a hell of a toy for solo sessions and not a bad travel buddy too.
For clarification, the Blowmotion includes an automatic warming feature and doesn't just warm up through friction.
Good for edging – where you bring yourself close to the brink, but best for seeing things through, a slippery complimenting agent is not frowned upon. Be sure to apply a generous amount of water based lube to enhance the all-round Blowmotion experience.
Key features:

6 pulsating functions

6 vibration modes

60 min runtime

Internal squeezable 3.5″ chamber

Silicone feel
Comes with:

USB & boxed

Travel Lock

Latex & Phthalate free allergens
5. Pulsating Masturbator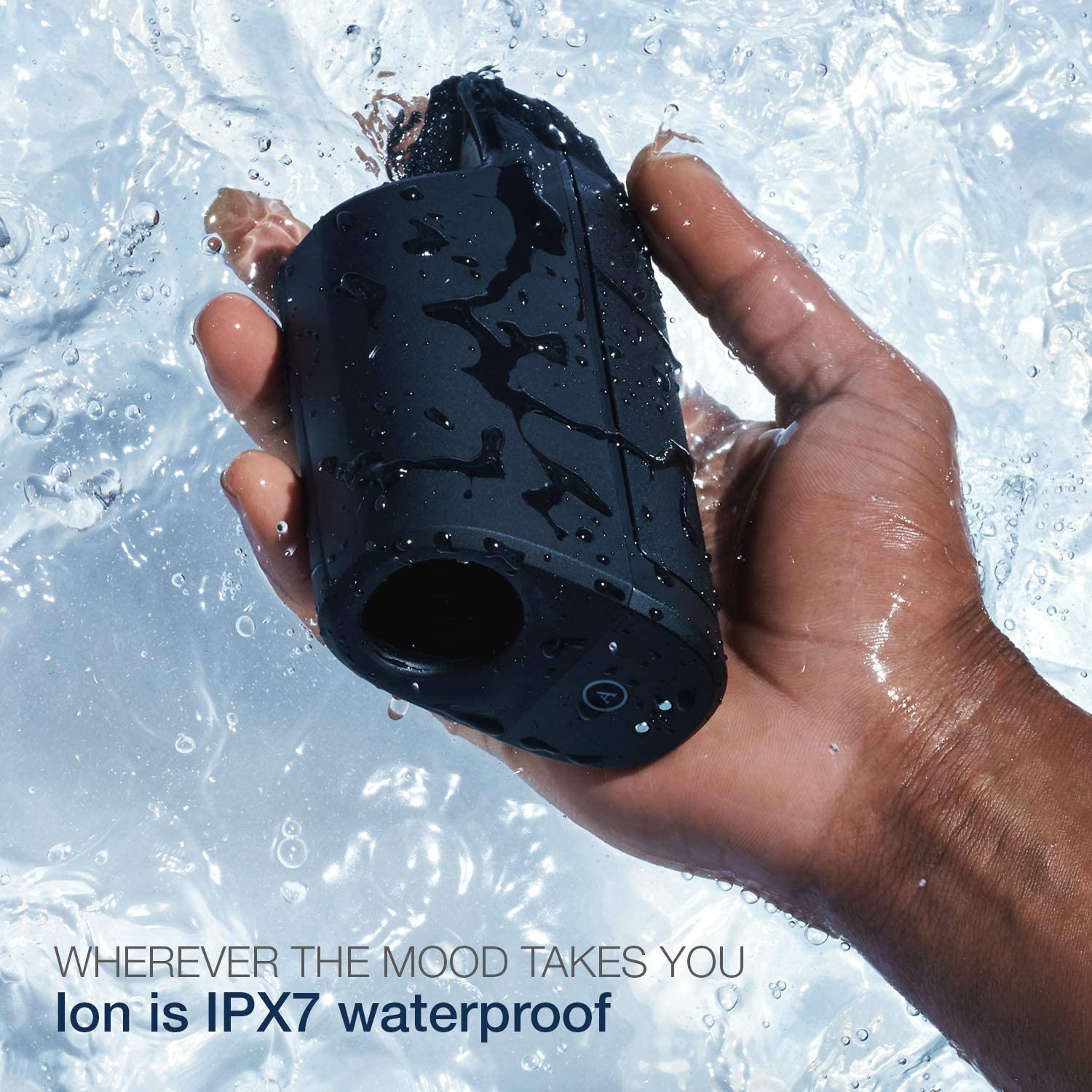 The Arcwave Ion Pleasure Air Smart Silence Male Masturbator, bit of a mouthful, is based on the technology first patented by the Lily Allen Womanizer – Pleasure Air Technology, resulting in a modern day stroker that targets the super sensitive spots just like on the clitoris, but in this case on the frenulum.
For easy sterilizing, the Arcwave splits in two and comes in a discrete case.
Like the Blowmotion the Arcwave has a depth of 3.5″ and is light ribbed for stimulation.
The pièce de résistance is the suction point that nestles on the underside of your master, right on the frenulum.
It pulses at 8 different intensities, while its clever silence feature, lets it remain relatively quiet when it doesn't come into contact with your skin.
Housed in silicone, you can apply manual grip for added tension and after, simply  charge and dry it in its stylish cobalt case which is fitted with LED lights so you know when you're good to go again.
Great for solo use and of course with your pleasure buddy.
Key features:

New tech male masturbator with Pleasure Air Technology

Specifically targets the frenulum

8 intensity levels to target the nerve-endings

Runtime 60 min
Comes with:

USB lead

Stylish case

Waterproof and submersible
6. Gold Standard Fleshlight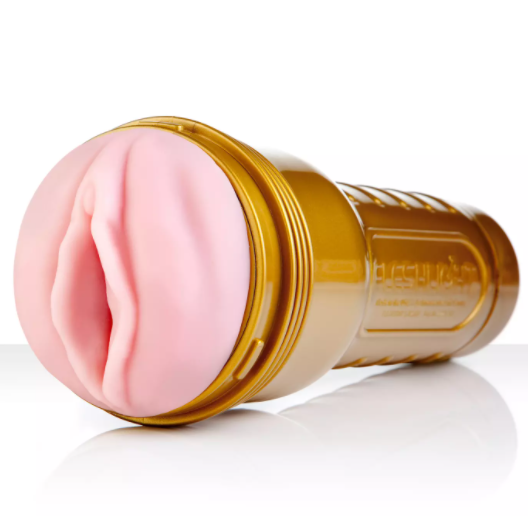 Unlike the the Quickshot STU (stamina training unit) which measures in at only 3.5″ when fully engorged, the Fleshlight Pink Lady full-size version should accommodate most men at 9″.
The Pink Lady STU by Fleshlight features the front orifice and it's the quality of the material that customers feel sets it apart from other portable hand powered masturbators.
And it's a bumpy ride. Heavily ribbed all the way down, it packs an amazing texture and with a sleeve diameter of 0.5″ it will grip with passion, providing outright juddering orgasms.
Tip: When heated under some hot water and applied with some warm lube, it's sublime.
Key features:

Lifelike vaginal entrance

Fully disassembles

Feels like the real McCoy

Good grip & adjustable suction

Waterproof so submersible
Comes with:

Lubricant & renewal powder samples

Hardy Fleshlight case for discreet storage
7. 2ft Asian Sex Doll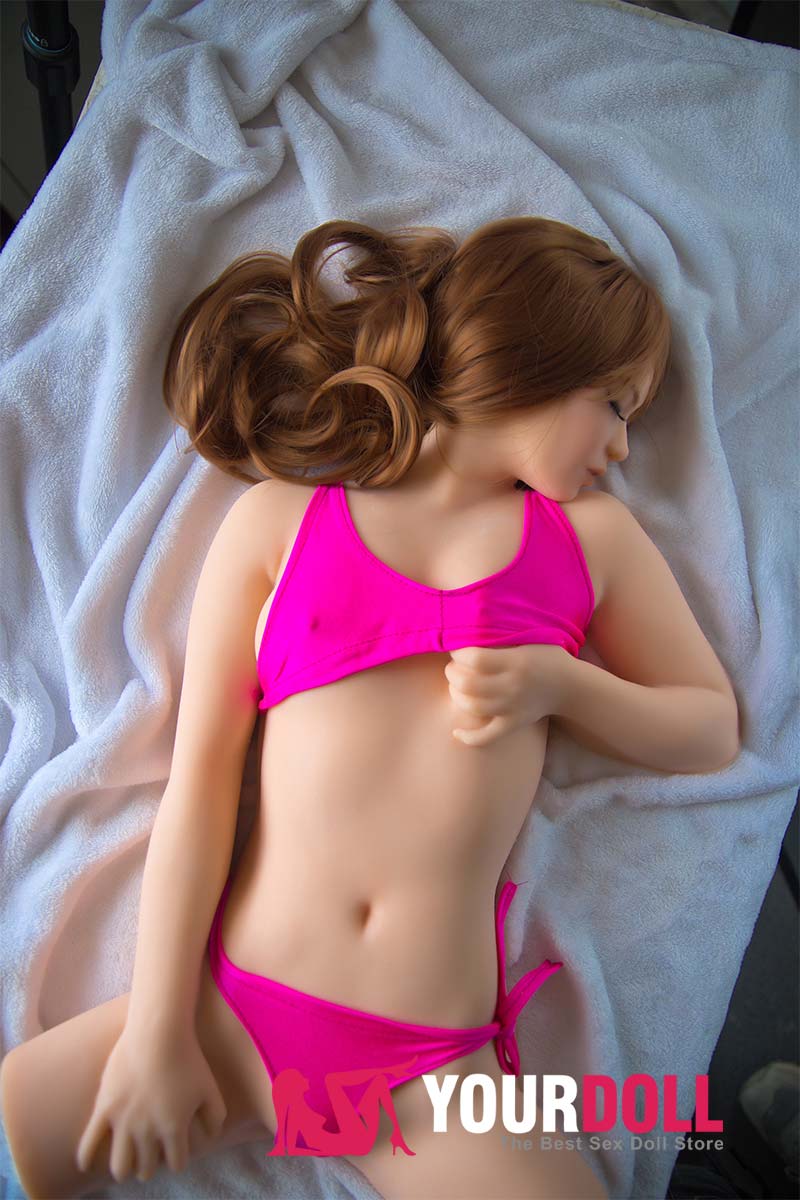 Manufactured by Qita Doll, this 2ft play doll arrives with a 7.1 inch insertable front orifice and is styled with hair and makeup. She comes clothed with one free random outfit, some accessories such as a free wig, a comb, a pair of handling gloves and lastly a cleaning pot.
Purchased through Your Doll, all dolls come with a price match guarantee.
Unlike on Amazon, at a sex doll store much of your love doll can be customized: skin tone, wig style, mouth type (for oral), breast options, nipple color, fingernail color, pubic hair, labia color, teeth and tongue – including a vampire set, replaceable inserts or additionally you can opt for male genitalia.
Constructed of TPE material, this delivers a soft feel which makes her ideal for gripping, while her flexible life-like mould allows for a natural experience.
Obviously discretion is key to acquiring one of these bad boys, so given Emerald is just 2 ft in height – she's severed at the thigh, this will reduce packaging size.
All shipping is free with Your Doll and is obviously packaged in a way so as to not raise any alarms.
Best to view Emeralds full gallery here (warning: it features some racy images of her).
Finally, as with many of the latest doll manufactures, upgrades on these slightly controversial adult toys for men are extensive: shrugging shoulders, one, two or three removeable orifices, even a pronunciation voice box or just a complete bespoke doll starting from scratch.
Should you wish to explore more, here's a list of 33 popular love dolls priced from low to high.
Key features:

Each doll is hand crafted & painted

7.1″ front orifice

TPE: environmentally friendly, malleable & can be sterilized

Great for threesomes
Comes with:

Clothing + free random outfit

One free wig

Comb

Pair of handling gloves

Cleaning pot

Upgrade availability

Discretional free delivery
8. Vibrating Cock Sleeve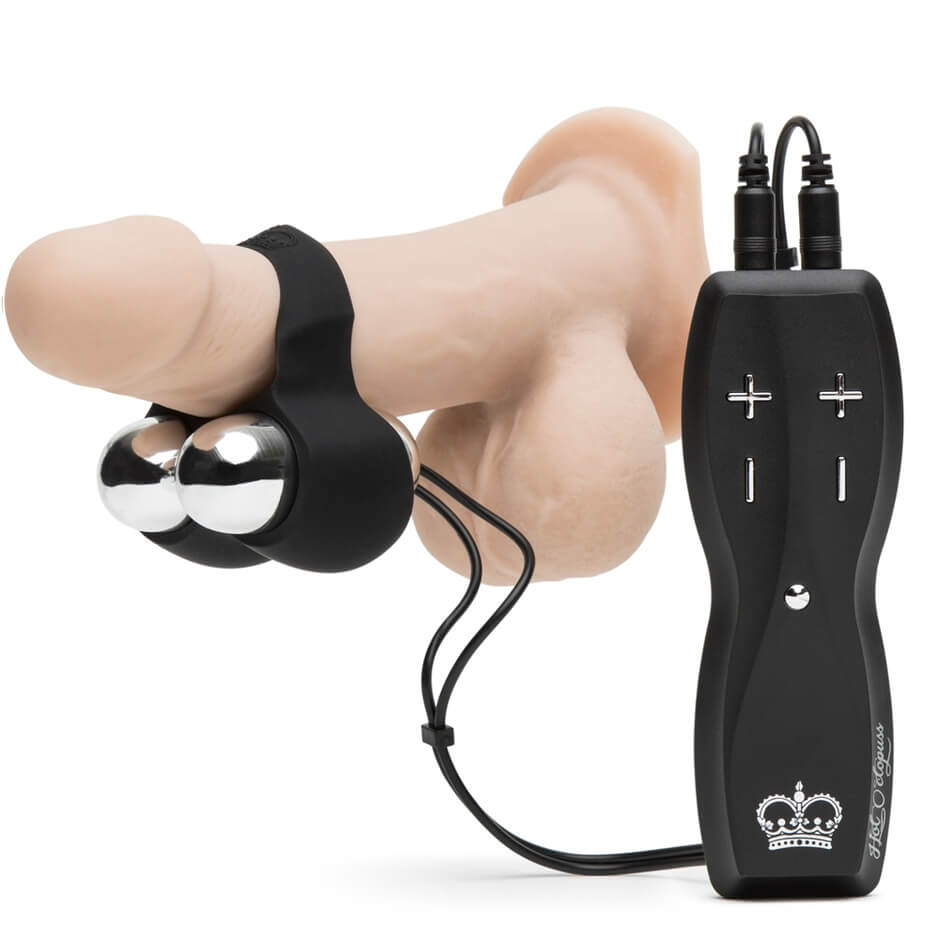 The Jett by male pleasure toy pioneers Hot Octopuss, combines two powerful vibrating devices with a base and treble frequency, that oscillate right up against the frenulum, comprising of 10 guilty patterns of vibration and 6 pulsating intensities.
Their patented Treble and Bass technology is controlled through 2 wired remote cords which allow for a highly intense hands-free orgasm.
Perfect for couples play as well, you can even begin proceedings flaccid by simply attaching the Jett behind the bells head and pressing the power button to ignite both vibrating bullets.
It's a good idea to grease up the sleeve before with some water-based lube.
Use the plus and minus buttons to scroll through the 6 different treble and bass buzzer vibrations, then tap the power button to enjoy any of the 10 trembling patterns.
Key features:

Comfortable fit

Canal diameter 1.25″

Comfort, power & ease of controls

Highly customizable vibrations

Two bullet vibrators each with 6 different frequencies

10 separate vibration patterns

Vibration intensities can be used separately or together
Comes with:

Instructions + 4 x AA batteries

A silky storage bag

All packaged in a box
9. Bullet Stroker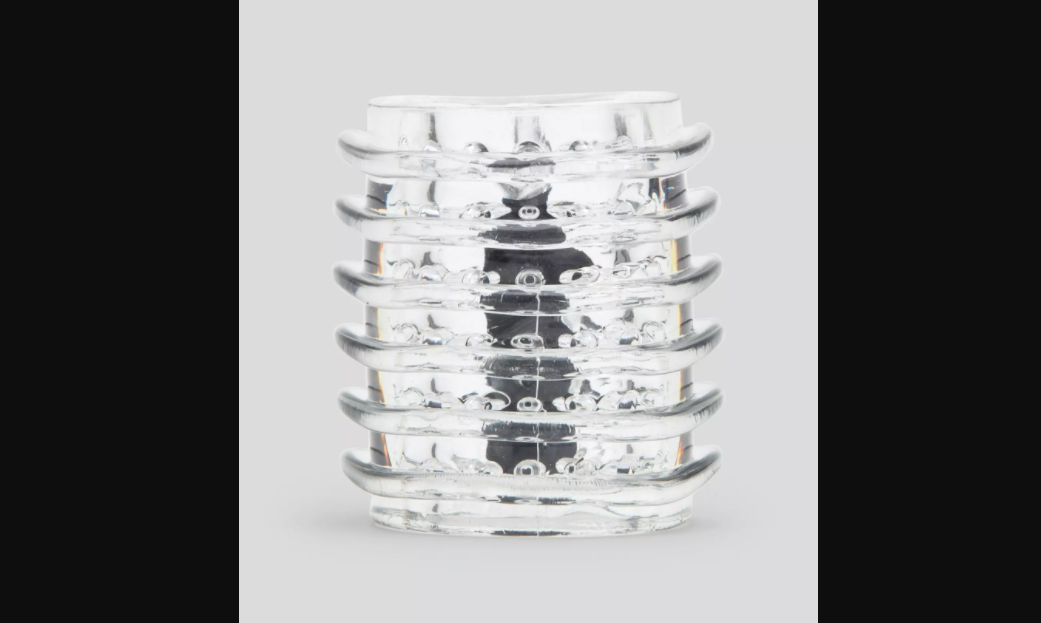 The most affordable of the 10 best adult toys for men featured on this page, and the most popular of Lovehoneys pleasure strokers for men, is this intensely textured penis sleeve which incorporates a single-speed vibrating bullet to boot.
Just add a little lubricating oil for a super slippery sensation and its translucent stretchy phthalate-free plastic allows for a ringside seat at the action.
Users general feedback praises its softness and size. Great for edging and even wearing incognito, due to its singular vibrating bullet it again authorizes a hands-free experience.
A fantastic adult toy to spice up the foreplay, this vibrating oral stroker works brilliantly independently or with your gig for boosting sexual delights and building stamina.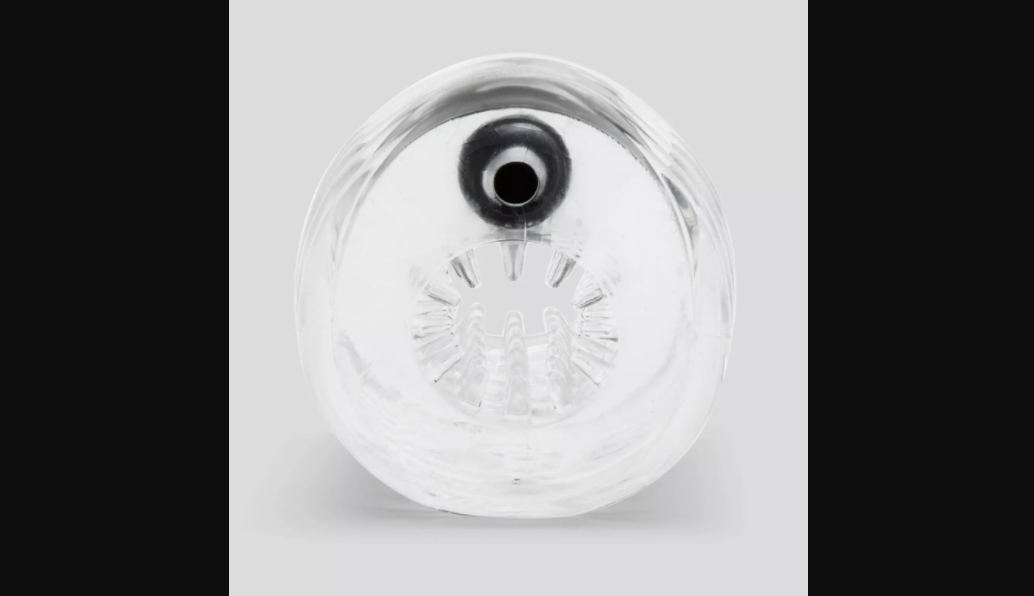 Key features:

Most affordable/popular male stroker at Lovehoney

Open ended for intense vibrations along shaft

Chamber diameter 1″

Circumference 7.5″

Internal reach 2.5″

Opening non-anatomical
Comes with:

Instructions + 2 x LR44 batteries

Box
10. Vibrating Cock & Ball Ring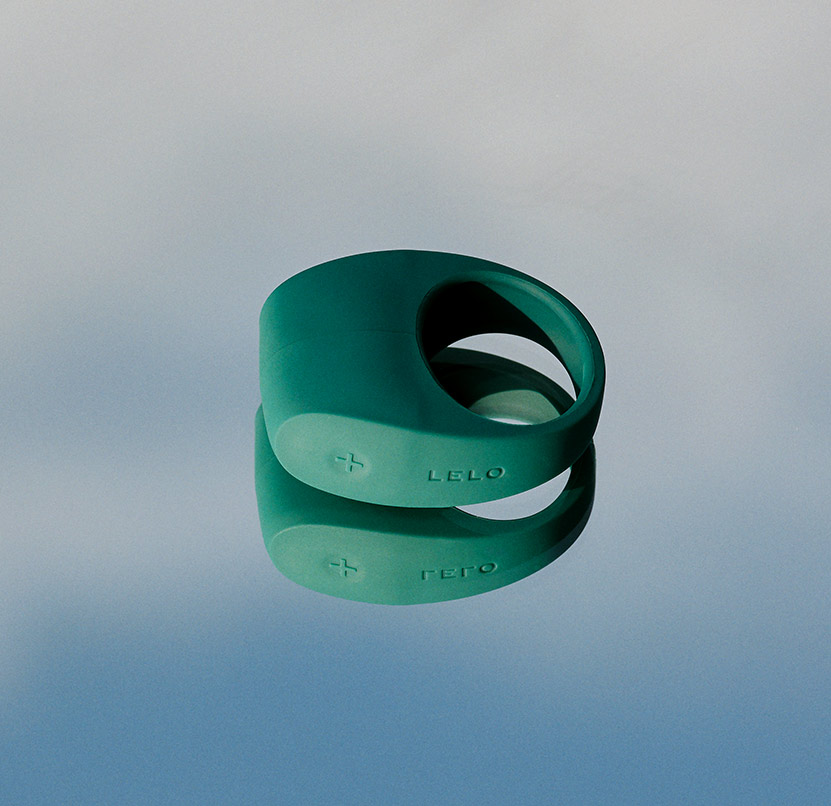 Lelo's TOR™ 2 is one of the most powerful adjustable vibrating cock rings around, encased in a smooth silicone shell that fits all men, it is also designed to reciprocate the pleasure to your partner.
With the wider vibrating area facing up, switch on when in place and let the action unfold!
The TOR™ 2 will rub and pleasure up against your partner as you begin to penetrate. Light and unobtrusive, it brings a new intensifying pleasure to time spent in the silk.
Lelo are a considered a luxury brand in this adult male niche, going three years on the trot in excellence awards, the TOR™ 2 can be enjoyed in any position on the batten.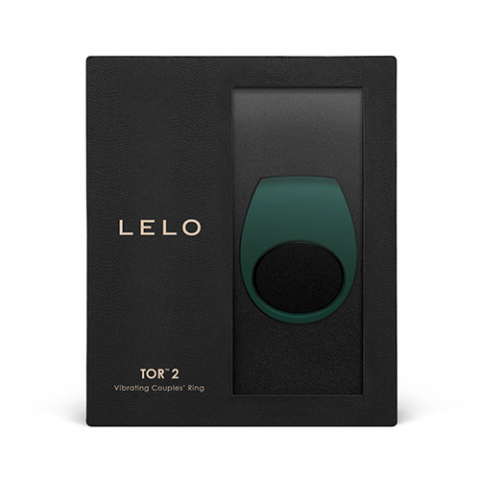 Key features:

6 pleasure settings – light murmur to heavy pulse

100% waterproof – Ok for bath & shower

Full coverage – flexible fitting for all men

Couple friendly – enhance your bed fellow in the process
Comes with:

USB charger

Satin storage pouch

1 year warranty registration card

Clear instruction manual