5 Best Fleshlight girls review & their vagina molding process revealed!
If you are partial to some Asian persuasion, then unfortunately this top 5 fleshlight girls review doesn't explore the wonders of the East, but it does include a little Latin flavour.
Of the 55 Fleshlight girls to choose from, you get to get inside one or more of your favourite stars, literally pleasuring a replica cast of her most intimate parts.
Although, have you ever wondered how they create replica genitalia?
.
Fleshlight girl molding process review
This may come as a surprise.
Step 1. After signing her contract your star comes to the Fleshlight studio for the process to begin.
Step 2. She is then asked to strip down and start masturbating with a giant magic wand vibrator.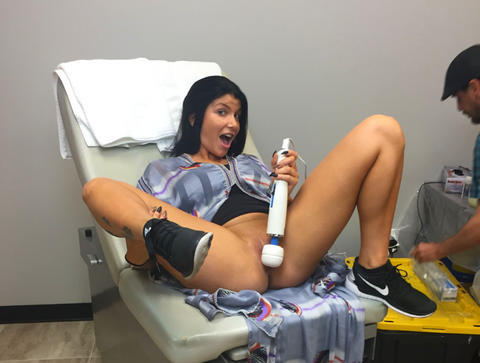 This is so, in their words: it allows the clitoris to "pop".
"Popping the clit" so to speak, means the end product looks as natural and sexually irresistible as possible.
Step 3. Next, the process of measurement begins. Laid bare, their technicians struggle through the day taking a sequence of photos and measurements to serve as a reference point in one of three measurement techniques.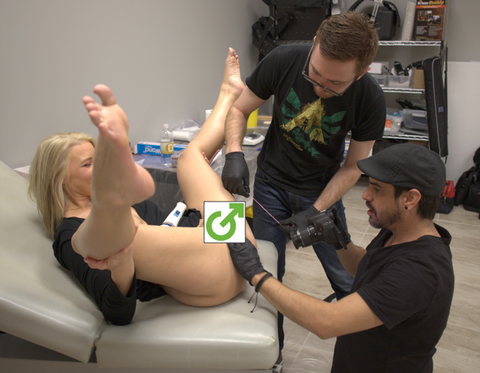 .
Step 4. The second medium is goo.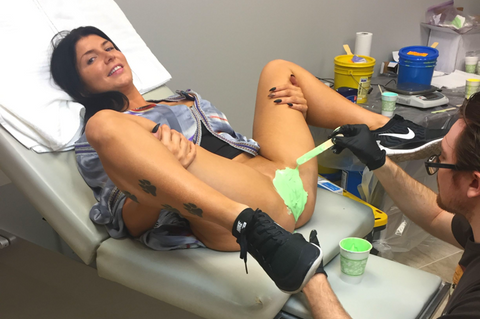 A thick green silicon-based goo that is used in the special effects industry is applied.
Made of a lions share of silicon and platinum, this life-casting gloop marks the exact likeness and then a hardening agent is applied.
Here's a vid of the gorgeous Riley Reid on Pornhub getting her poonani molded.
Step 5. The third medium is digital scanning.
Back in the office, a hard copy is then made using a digital scanner of her anatomy.
During the screening process, a scanning device is slowly passed over each orifice and the data is then combined with the photos, measurements and the moulding to create a first class replica love toy of your favourite fleshlight girl.
Step 6. After, the sculpture is molded then 3-D scanned so the molds can begin production, using their SuperSkin material in the factory.
Step 7. Finally, the molds are life-casted, hand polished and detailed. Some fleshlight girls sign their actual name and some signatures are embossed.
Of the 55 fleshlight girls to choose from:
The choice is hard, however on reputation the following 5 girls are chosen for not just having beautifully accurate replica vaginas but most importantly – the most enjoyable love tunnels of them all.
5 Best Fleshlight Girls Review
1. The Luscious Autumn Falls
_________________________________________

You are in South American territory now and boy can you tell. Autumn Falls is wet, sultry and a whole lot of tropical fun.
Like an ornate bishop chess piece or an organic ballister in appearance, her "Creamy" Fleshlight sleeve is slim with an incredibly real life texture and is rated Fleshlights top selling sleeve.
Three chambers morphing into one, on entrance you pass through two V shaped valves and into pulsating bubble center with a genuine feeling of being inside a real women.
Once through, you pass through two more V shaped nozzles and into an ovular shaped chamber lined with a fine lacework that exacerbates the lifelike sensation .
However, the final part of her creamy fleshlight sleeve is the icing on the cake.
As you peak your buddy through, a whirlpool of ribs await.
Verdict: A luscious creamy sleeve with an intensity and a wonderful sense of realism.
Read one of best Fleshlight girls review here or visit Autumn below.
---
2. The "Magical" Abella Danger
_________________________________________

Abella's Danger sleeve is in Fleshlights hall of fame like Dillion Harper's Crush, with a labia like none other.
Abella begins with a tight sucking entrance followed by a series nobly bulbs and shallow ridges, then a chamber of deep jagged slates await… "deep breath" … then, you'll bury yourself in some big fleshy lumps before Abella tightens in on you with a millipede of mounds and finally a 3 ribbed section to finish you off.
Comprende?
Verdict: whether coming in slow or working out, there is a certain magic about Abella. Each chamber seems to compliment the last creating a poetry in lotion. Sublime.
Read one of best Fleshlight girls review here or visit Abella below.
---
3. Kimmy the "Rebel" Granger
_________________________________________

A beautiful Californian girl, Kimmy Granger is one of the hottest models to grace Fleshlights molding studio.
Her replica vagina is so accurate it became a huge selling point to her supporters.
5 chambers, you commence with your bell squeezing through a section of lubed ball shaped arousing nubs.
The second chamber is a low lying ribbed section, not too intense, ultra real, a pulsating warmer before chamber 3.
This third department is a meshwork of short ridges which raises the level of intensity.
Chamber 4 ramps pleasure levels up further, moving away from realism into a mold design similar to a ribbed throat – all in the name of euphoria.
Difficult to make out in the sleeve photo, but chamber five features sugar cubed shapes which will stroke and squeeze the most sensitive part of your fella – the frenulum.
Verdict: one of the best fleshlight girls you'll ever have the pleasure of screwing.
Read one of best Fleshlight girls review here or visit Kimmy below.
---
4. Lena the Whirlpool Plug
_________________________________________

Lena's fleshlight vagina is a carbon copy of her pussy and it features the Honey Fleshlight sleeve after her opening.
While only 3 chambers this time, the Honey more than delivers.
Unlike the first two sleeves, this includes a new texture composed of rings like canned spaghetti hoops, in amongst a splattering of edged fins lining the walls.
As you pass through, the circles are laid out in a line while the fins follow a corkscrew pattern like you're moving through a vortex.
This generates a twisting sensation as move back and forth which will make the hairs on the back of your neck stand up the first time round.
The middle section chamber 2, is divided into 3 parts – disc shaped balls meet pulsating nubs meet disc shaped balls.
Lubed appropriately, the middle section is the game changer.
However, chamber three features the throbbing ribbed section and is the most intense. Only your head will reach this part, increasing stimulation further.
Verdict: fleshlights can produce highly intense climaxes which really need to be experienced to be believed.
Lena ticks that box.
Read one of best Fleshlight girls review here or visit Lena below.
---
5. Maitland "Suction" Ward
_________________________________________

This fiery redhead has her very own signature fleshlight and with a sleeve resembling some kind of medieval harpoon on its side, you enter her front passage through the spearhead head-on, aka – toy meets world fleshlight sleeve.
Moulded from Maitland's voluptuous vagina, you have 6 chambers of passage.
You are greeted by two chambers of pleasure columns which thrust down on you as you make your way in, which generates great suction.
Next up are the discs of delight, a small corridor embraced with a surrounding of pleasure saucers, and then a department filled with tantalizing jagged ridges.
Finally, your head can relax in two chambers of massage beads before the fun kicks off again.
Verdict: suction is the name of the game for this Fleshlight girl.
Read one of the best Fleshlight girls review here or visit Maitland below.
HEADS UP!

New Fleshlight Girl released 05/30/22 – no review up as yet – here she is: Luna Star