Only a few years ago, finding free interactive porn videos online was a challenge, but now there are a string of sites which have a sprung up with a tonne of free scripts, that make buying that automatic BJ machine of yours money well spent; plus there is more good news.
Thanks to a new piece of software developed by the Dutch company FeelTech, released in October 2022, you have something different and easier to set up than scripts, as their latest auto-interpretive technology which comes in the form of an app and chrome extension, will do the auto-interpreting for you.
Called FeelMe AI (see website), you can swerve knowing how to set up funscripts for your Kiiroo Keon if there is no script available for your favourite porn scene.
If your site in question has been whitelisted by FeelMeAI, you just simply play the video and the app will turn whatever porn you're watching, whether live or pre-recorded, into interactive content for free!
Basically you can feel what you see without the need for a script.
For details on how to make your private porn collection interactive, check out this latest article on turning 2D/webcam porn interactive.
On where to locate free interactive porn, you'll firstly have to make one of three choices to make make this magic happen and then you'll know where to find both live and recorded interactive porn for free.

Where to watch live & free interactive porn videos online?
1. FeelMeAI Interactive Whitelist
As outlined, your first and most affordable option now is to use FeelMeAI.
Rather than subscribe to a whole gamut of premium interactive sites in order to watch recorded 2D or VR actions on screen, this will be expensive.
FeelMeAI now turns most of the worlds internet porn into interactive sex content at the fraction of the price of an interactive porn subscription and the first 3 days are free for you to test it out.
Additionally, you are not limited to recorded material, as the whole point of this app is to turn live material interactive.
Its two major additional perks are that you can now turn live webcam porn interactive as well as your old porn collection.
So with whitelisted sites including the ultimate webcam site for raunchy behaviour  – Stripchat, live shows just took on a completely different pleasure altogether.
Is FeelMeAI glitch free?
While auto-interpretive artificial intelligence is ever improving, for practically glitch-free interactive stroking – matching stroke for stroke – then both scripts and AI are not there just yet, however not having a robust internet connection is often the most common fault.
FeelMeAI is accurate, with occasional flaws reported using the mighty Keon at it's top speed of 230 strokes a minute.
Where to watch free interactive porn videos using FeelMeAI app/chrome extension
Here's a sample of FeelMe's whitelist which currently includes a mixture of freemium, premium, porn and virtual reality sites:
Stripcaht, Bongacams, Charturbate, Imlive, Manyvids, LiveJasmin. Pornhub, XNXX, Spankbang, xVideos, Epornerx, xHamster, Incestflix, Dorcelclub, MyPervyFamily, Adultprime. Sexlikereal, Wankzvr, FeelXVideos.
Note: just drop FeelMe a line at support@feelme.com if you're preferred porn site doesn't feature on their whitelist and they will add it; might take a day or two.
2. Eroscripts' Funscripts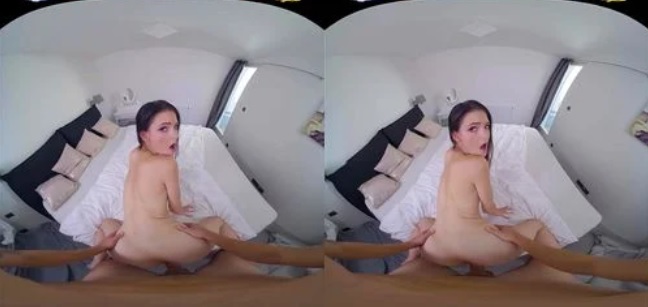 Being immersed in a 3D orgy and not being restricted to one POV is a game-changer for VR porn.
So having the ability to feel the same thrusts and twerks replicated through an automatic dick stroker is a major step up for 360 degree VR porn and is the way to go for the most realistic visual sexual experience.
For free interactive 3D videos online there are a host of sites that offer up free material before requiring subscription and in short, the best VR sites are notably SexLikeReal & FeelXvideos, both being platforms that house over a hundred individual VR sites, giving you access to all of them.
However, Funscripts is the way forward for free interactive videos which are created by the good will of the interactive porn community.
In fact, if you don't mind getting a bit techy, the rewards are enormous.
What you get access to are over a thousand free interactive videos, both new and from subscription services offered up for free.
Subscribing to updates gives you a heads up each week on new free interactive material, from Tik Tok Porn Beats, to the Grim Reaper to 28 mins of Stamina Training performed by oiled amateur teens.
In order to get these scripts working in tandem with your toy, here's an article on how to set up funscripts.
Watch free interactive porn videos over at Eroscripts
All interactive porn at Eroscripts is free as it's an open source forum and in 2020 – this comprehensive interactive VR guide was created in Google Sheets.
Much time has passed since and there are now close to 1600 free scripts available.
Have a good old rummage, there's plenty to try out!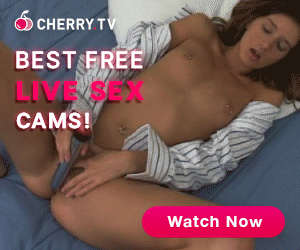 3. FeelConnect3.0 Interactive Whitelist
The FeelConnect app on Android and Apple has embraced the bluetooth sex tech revolution and has now made it possible to experience tactile partnerships live from the comfort of your bedroom.
Created by FeelTech, Feelconnect will not interpret live video action as it is designed more ubiquitously for pairing sex toys at home or from afar, but you can sync your toy to interactive videos online provided the site is whitelisted.
Once you've registered (it's free) with Feelconnect, and your device is paired, you can then choose to hook up to either another device, a website or a partner.
Select website and it will ask you to scan their QR code.
Now on your desktop or laptop, go to one of your chosen 2D/VR interactive websites and click on "sync toy to interactive video" and another QR code will appear for you to scan with your Feelconnect app and you're good to go!
For mobile users simply access your interactive website through your device and click the sync video button.
See vid below if you're unsure.
Where to watch free interactive porn videos online using Feelconnect app
There are hundreds of interactive sites now that were first rigged up for vanilla sex & now multiple genres are appearing.
VR sex, live 2D shows and webcams all support FeelConnect provided the model is using a bluetooth device. Her strokes won't be interpreted without one.
FeelConnect works across hundreds of porn sites that feature that synonymous yellow interactive button.
FeelConnect is the creation of Feel Technology or FEELTECH and their chrome browser extension for PC's is located below. 
Summary
Feelconnect gets mixed reviews and as such their respective app stores reflect this hence its position at number 3.
Eroscripts is the way forward if you are after a huge diversity of free interactive porn videos.
With multiple 3D interactive genres being created daily, there is truly a mix of fetishes on offer – all free and growing exponentially.
However, without a pre-written script or a bluetooth device at the other end, what sets FeelMeAI apart is that it can interpret live material, so any twerks or gyrations' being performed watching a live webcam, will be immediately transmitted straight to your machine and on to your column!
FeelMeAI covers all the bases.