When it comes to seeking out normal Latina cam girls online who are up for a chat and a little fun, there are a number of routes you can take.
You have the PG versions like the social vid sharing platforms Liveme and Bigo, where it's an arduous ordeal tracking down a lively stream.
Or you have the adult cam to cam sites which to be fair feature too many old timers going through the motions.
However, with the new hybrid sites that have sprung up, finding regular Latina girls getting intimate online isn't now a problem.
Note –  for live streams that don't require fronting up any cash – check out these best free live sex cam websites of 2023.
Top 5 Latina cam girls sites broadcasting genuine Hispanic amateurs
Housing the lions share of amateur webcammers, these sites allow you to watch and chat without any restrictions unless some decide to go private and personal.
Therefore, if you have a Latino fetish look no further as the following 5 video streaming platforms feature an array of South American honey's, where twerking from the cities shanty towns is widespread along with multiple other types of settings of one or more girls on cam.
Related: see here for the most popular North American cam sites.
1. Stripchat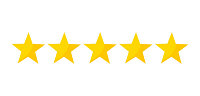 Pro's
• Full of Latina cam girls
• Free for the most part
• No ads
Con's
• Privates occasionally interrupt proceedings
Stripchat has become one of the leading success stories in adult video chat sites during the pandemic, but was on the incline before Wuhan.
Only last month did they offer to help cash strapped Inter Milan with a $20m shirt deal which didn't see the light of day however.
When landing on stripchat.com you can create a free account by choosing a user name then entering an email address or you can do the Google/Twitter thing. Personally I like to keep things like this separate from day to day inboxes.
You can then follow along with your personal preference part: age, ethnicity, body type or just skip this and hit close.
One way of searching by country is just sticking in Brazil into the search box but that only renders a few. Alternatively you can go to stripchat.com/tags/girls and their you have a colossal amount of tags, which in this case if using Ctrl + F  for windows, Cmd + F for Apple and typing "latina" is another way.
"Twerking Latina" in this case threw back 1377 live amateur cams. Some will be women using the platform as a full-time profession but others are mostly popping in alone or with mates.
Everything is essentially free to watch unless you go private. You can view pretty much all of what goes on but will need to verify email to chat.
The sheer volume of webcammers on Stripchat compared to the smaller cam sites like Camera Prive listed below, is right now chalk and cheese. Good to have diversity though. No one wants one company to have a monopoly on the Latino webcam niche.
2. Chaturbate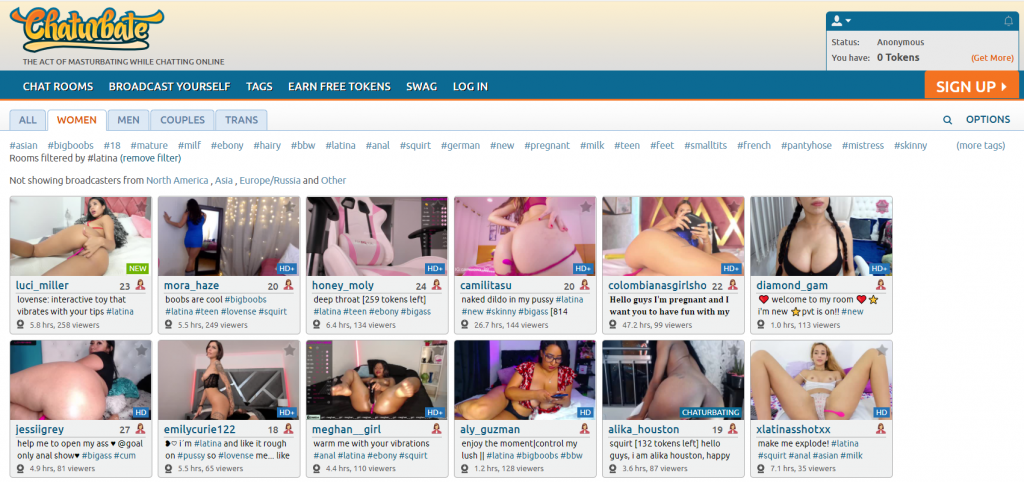 Pro's
• Brilliant video clarity
• All practically free apart from privates & coin giving obviously
• Gargantuan amount of Latina webcammers
• No ads
Con's
• Can't search by country
Feels like it's been around since Bush, well 2011, so just after but you take a look at one company that does have a monopoly on web search, 98%, and Google Trends tells you all you need to know: Chaturbate is still a growing beast.
Not dissimilar to Stripchat, you can sign up for free with email – no syncing up with Google/FB/Twitter on this platform.
Also no way to search countries. What is it with these places! Clearly an agenda of sorts, anyway, searching the tag department is an alternative. Going to https://chaturbate.com/tags/ and scrolling down you will quickly see the hashtag #latina which states there are 2296 rooms, of which clicking that hashtag reveals all.
You can however select the "Options" link top right, below the websites header and you can choose regions. By deselecting North America, Asia, Europe/Russia and Others leaves you with those in South America.
You can opt to "Show locations" under "Options" and some girls choose to disclose their whereabouts, but you can't select that country.
Anyway, by just ticking South America I was left with 20 pages of live Latina webcammers, 42 to a page.
Aside from Stripchat, you just don't see these numbers and variety elsewhere.
One thing, those that are in it for the spondoolies look to be crying out for some normal chat from time to time.
3. Bongacams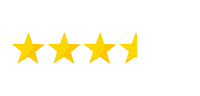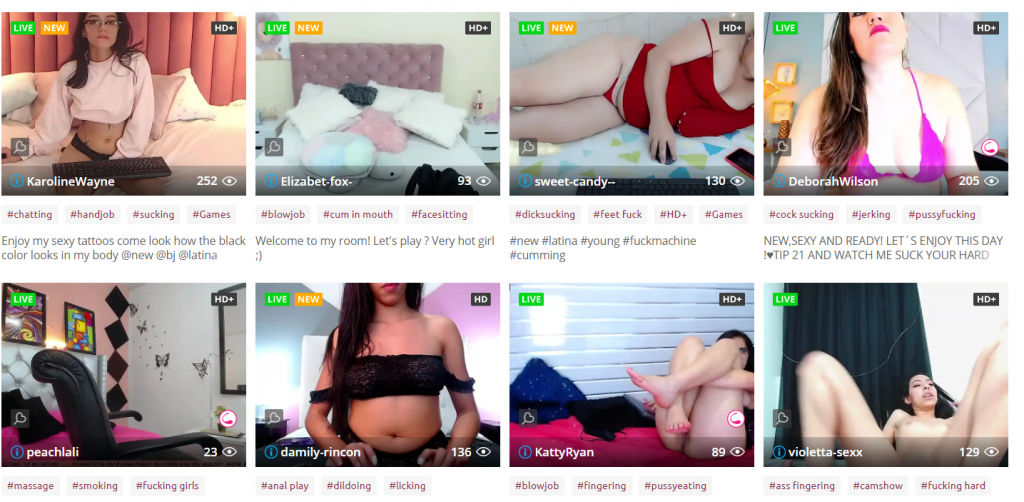 Pro's
• Choose age
• Site-wide flat rate
• Great video quality

Con's
• Annoying subscribe pop-ups or other promos
• SD rooms expensive
Bongacams has been around since 2017 but stayed under the radar until recently in what appears to have been a massive revamp and an almighty marketing campaign.
As a result Bongacams is now the 36th most visited website on the net, is probably one of Europe's largest camming sites and faces stiff competition from Chaturbate in the US.
Just visiting their hashtag page bongacams.com/female/tags, you wonder why there isn't a lawsuit currently being filed by Chaturbate on copyright issues – it's identical.
Joining just requires creating a username and password – no email.
Latina's are found under categories not hashtags. The hashtags are purely based on the multitude of pleasures on offer.
1'379 currently live at time of visit. From here you can refine your search either by the "Sort by" box: camscore, most popular rooms, just logged on or lovers; or you can select the "Quick Search" box and from there choose gender: male, female, trans, couples. You can filter age and select a region – in this case Latin America.
You can't again sort by country, although the closest Bongacams comes to a choosing a countries location is Russia/Ukraine – two massive cam markets alone, hence the need perhaps to give them their dues.
Bongacams does offer a more advanced search, with body, breast, butt all given their classifying features and their categories range gets even more explorative, plus you have the choice of 10 + languages to communicate in: English, French, Spanish, Russian, Italian, German, Swedish, Portuguese, Dutch or other.
On first glance there always looks to be quite a lot of the voluptuous type of ladies here, but the search function will redefine that, allowing you to tap into some of the hottest Latina cam girls online.
4. CamSoda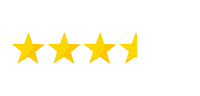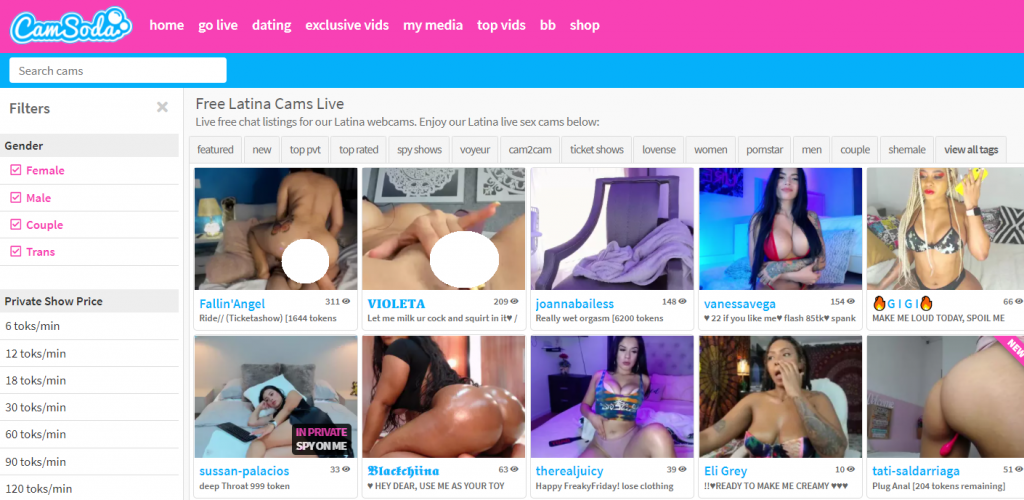 Pro's
• Busy Latina section
• Bespoke fees allow for cheap chows
Con's
• Not many normal girls
• Too many promo pop-ups
• Cannot search by country/age/body type
Camsoda deal: New users get 200 free tokens on registering for free, only new username/pass required. You don't have to make a purchase to receiving these. Those who register for a premium account get a further 200 credits free at the cost of $19.95 mth – this also removes the ads and opens up private messaging.
When it comes to Latina cam girls on CamSoda, everything is categorized through hashtags, there is no category section, so head to left column on main page or alternatively their hashtag page – camsoda.com/tags – which by chance features the #latina as their first hashtag.
At time of checking, to the right of the video icon, it displays the figure 42'727. You might be wishfully thinking there are this number of girls on a webcam right now but on further inspection only the first two and a half pages feature girls currently live – 60 webcams to a page so around 150 live Latina shows in action at any one time isn't too bad.
If you look at how Camsoda's interest has trended over the last five years you can see it's maintained a steady return of organic search but overall its interest hasn't really grown or declined.
Cam models on average receive 30-35% of their token value which is hardly a fair return although IMLIve only pass on 12% which is scandalous.
This potentially means you will find fewer long term working girls and more newbie opportunists. At least Camsoda's freelance Latina webcammers are getting a fraction of their gifts.
5. Camera Prive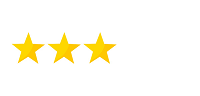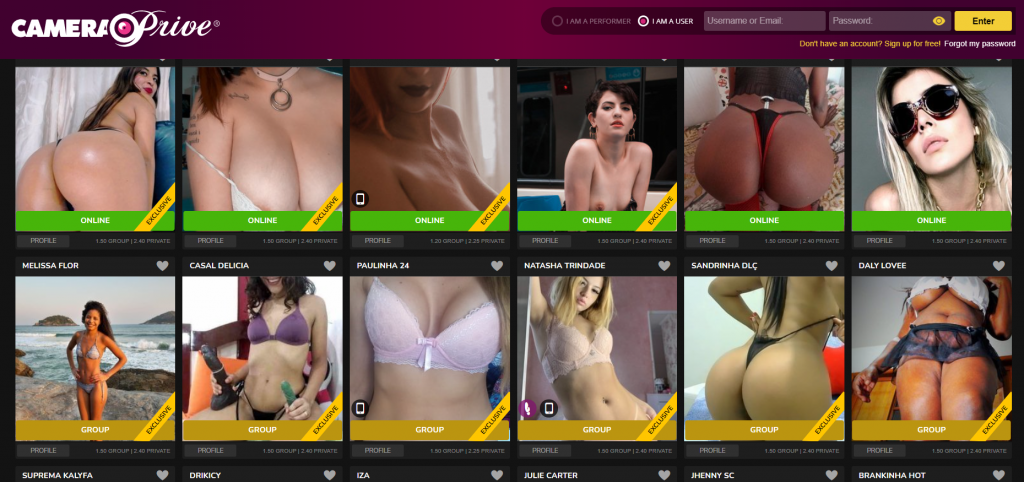 Pro's
• Multiple live amateur Latina shows
• Occasional pro Latina cams
• No advertising
• 91% Brazilian traffic
Con's
• Free content limited
Over 2 million people access Camera Prive daily however it's not just for adult shows, far from it. It's very much a social network of performers in many fields but essentially all geared to a type of pleasure.
Signing up is free. Non members can then enter chat rooms but participation is prohibited. If you would like to engage however, that'll require tokens.
The plus side is that it sorts the wheat from the chaff. No trolling messages or crass requests yet you won't be able to negotiate a private conversation without having tokens to communicate.
Minimum token cost is $9.90 for 30 credits which buys you anything from 5 to 25 minutes as there are four types of paid shows: group, private chat, exclusive chat and spy chat.
Latina cam girls prices vary model to model.
Private being the most expensive which enables cam2cam mode, where you chat privately while other users can still view the models cam but cannot communicate.
Exclusive is the same as private yet only you can view the performer. Group and spy allow you to watch with only group giving you access to chatting.
The chat automatically translates what will mostly be Portuguese language so no worries on the translation front although some models speak English. You can change language settings also.
Populated by mostly women, a few men and some trans folk, checking just now there were 81 live performers, 71 female, 6 male, 4 trans – rather on the small scale considering the daily traffic.