Magic Wand clientele: " I'm in my late 50's and I'm lucky to last 30 seconds!". Thirty years on, the Magic Wand still sets the bar for personal hand-held massagers.
Used alternatively as a back or neck massager or to help loosen tight leg muscles after a workout and described as the "Cadillac" of personal massagers, the repetitive ultra-firm vibrations on their latest model – the Magic Wand Hitachi cordless vibrator – provides systematic pleasure & sexual stimulation quite unique to brands that have come before & since.


Magic Wand Hitachi cordless vibrator review Updated!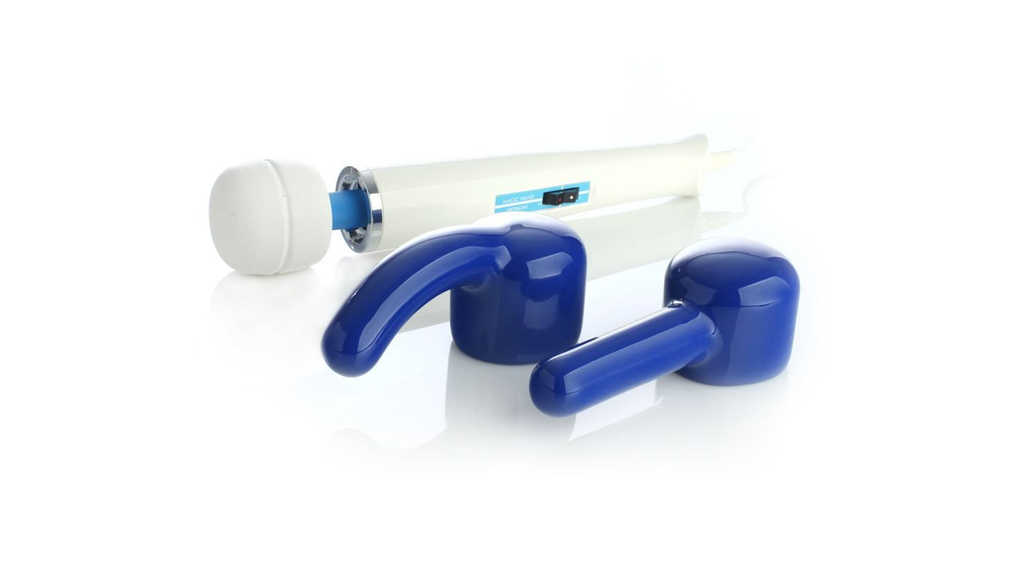 First off, to make sure you aren't getting fleeced and the variable speed controller works, vibration is strong and you don't end up with the settings button backwards with cheaper materials and stickers in the wrong place – always purchase from a reputable manufacturer where most of the bona fide models are manufactured in the US – be careful on Amazon.
"It's the size of a nectarine!"
You may pay an extra five or ten dollars on a product where licensed retailers are bound by product regulations and who can't compete with knock-off prices – but quality in this department should far outweigh the cost, and given that the Magic Wands head is the size of a nectarine, you're going to want the right materials.
Guaranteed to satisfy, the additional Wonder Wand and the G-Spotter that accompany the Magic Wand on purchase are powered through both cord and battery respectively.
Once restricted to a six foot lead, the Hitachi Magic Wand now comes "unplugged".
Nectarine slash ball shaped, this liberated version, measuring in at 13 inches in length and 2 ¼ inches in head diameter, with a slightly flexible neck allows for the ball to be used in more strategically favourable spots.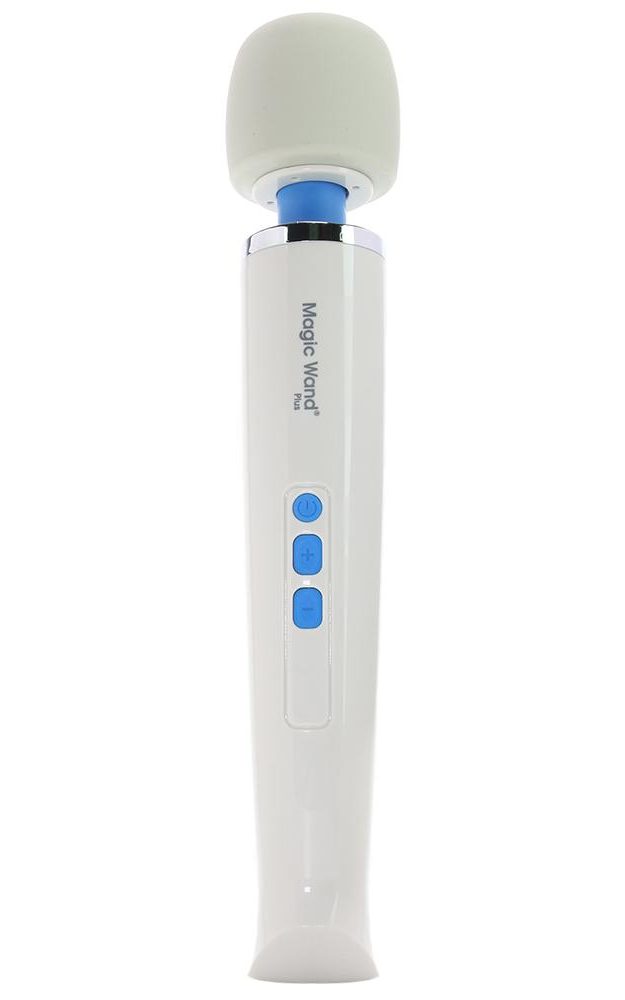 Magic Wand Hitachi cordless material
Material used in the production of the Hitachi Magic Wand (not to be confused with Amazon's authentic Original Magic Wand) is Medical Grade Vinyl – a specialty textile designed specifically for the healthcare industry: MGV is a type of fabric that is antimicrobial, flame resistant and impenetrable to common odour and liquid contaminants.
And its soft silicone head provides both a flexible and powerful neck, a brushless motor and 4 intuitive controls.
4 Different Vibration Patterns
On the earlier and current models which plug straight into the mains there are just two levels but the latest cordless model incorporates 4 alternating states of pleasure – 3 pulsate and vibrate on varying degrees of strength, while the fourth delivers an escalating pattern.
Down from 20 to 10 amps since 2013 , this has been an occasional niggle among commentators, but to add a little perspective, an electric chainsaw uses 12-15 amps, so still a beefy pleasure device.
Many women have voiced their inability to finish in under a minute using typical vibrators, however even using the slower frequency on the cordless Hitachi Magic Wand has the unintended consequence of allowing you to breach your orgasm earlier.
As one lady noted, cordless was necessary when her time was short, lasting barely a couple of minutes on a lower speed.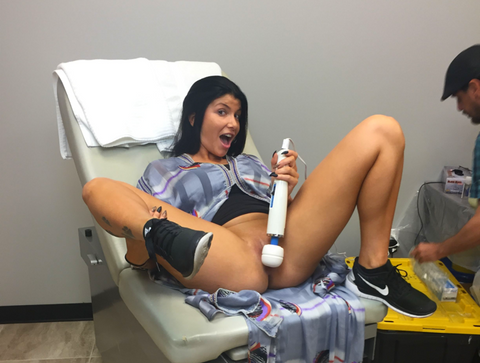 Magic Wand Hitachi cordless 2 Attachments
The Magic Wand by Fleshlight also comes with 2 useful add-ons – the Wonder Wand and the G-Spotter.
1. The Wonder Wand
The Wonder Wand is 3.75″ in length and 1.125″ in diameter for which you can slide the free latex sleeve over to increase sensation.

2. The G-Spotter
The G-Spotter from Magic Wand is a curved attachment and sometimes referred to as the Vibe Rite G-Spot Massager.
As you can see from its fit, the Magic Wand microphone head if you like, slips into the G-Spotter where you work your magic.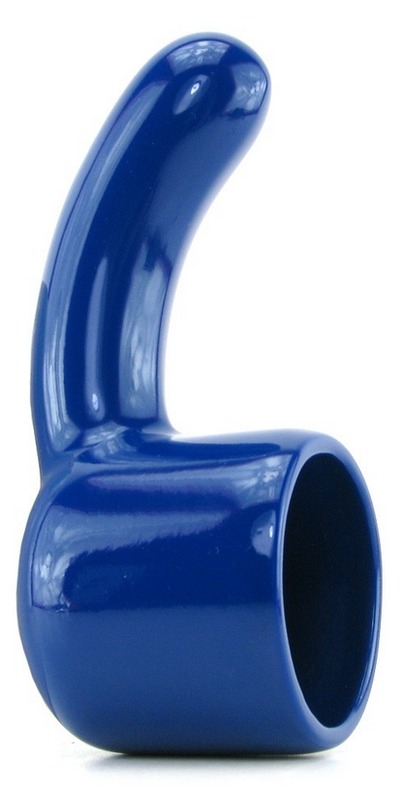 Tip
If you want a truly genuine Hitachi Magic Wand, one that was manufactured in Japan, prior to Chinese global hegemony, you can purchase pre-1995 models on eBay – mid 1990's models have yet to be counterfeited.
Replace the head for $10, give it a good clean and you potentially have a product that will last a lifetime.
Second to that are US made products from Fleshlight for example, which don't disappoint and are listed here. 
Pro's
New unplugged model provides much more versatility

Works for men and women

More of a hum than a pulse

Powerful & intense 4 speed setting

Deeply rumbly vibrations

Accompanying mini wand packs a decent punch

Versatile massage relief for sporting injuries in the back, neck, shoulders & legs

Great travel buddy
Con's
It's huge

Beware of Amazon clones aka "Authentic Original Magic Wands"

AC adapter required outside US

Too intense for some