Definitely more risqué than the top VR porn sites, this year's best BDSM virtual reality porn sites listed below explore the sub and dom relationship, with games, challenges and other disciplined assignments that may take your fancy.
The psychological dynamics behind handing over power, so that you are strictly at someone's mercy can be a huge turn for both parties.
VR bondage games work on the premise of enforcing or submitting to power, using certain tools, techniques and games to enhance pleasure.
Some people try BDSM as a way to explore their sexuality and to experience new sensations, others as a means to enforce trust.
Emotional intimacy between partners in this field can definitely deepen connections, that sex deprived of bondage can't.
Engaging in BDSM therefore should be consensual, safe and play out within the parameters of both your desires.
In the virtual reality world however, the bondage dial is often turned up a notch.

7 Best BDSM VR porn sites
1. KinkVR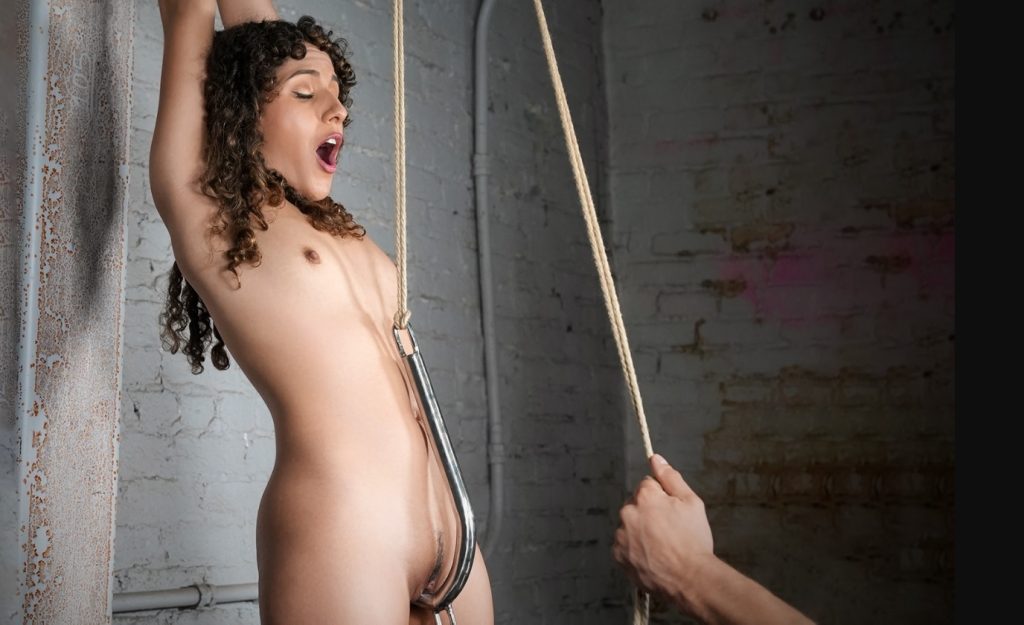 KinkVR is where it's at when it comes to the best VR BDSM porn sites available online, unless you venture into the private chat rooms for darker submissions.
It offers an à la carte menu to its sub and dom fans, featuring cattle prods, knots, boot licking, gags, chains, restraints, ropes, braces, slave training maidens, you name it.
Unfortunately, most of the content requires membership, but if you navigate to the top right of the site and click the Free link and hand over your email, you can add some free 3D BDSM footage to your archives.
You do get a free pair of Google Cardboard VR goggles if you join, that work on mobile devices.
2. Stripchat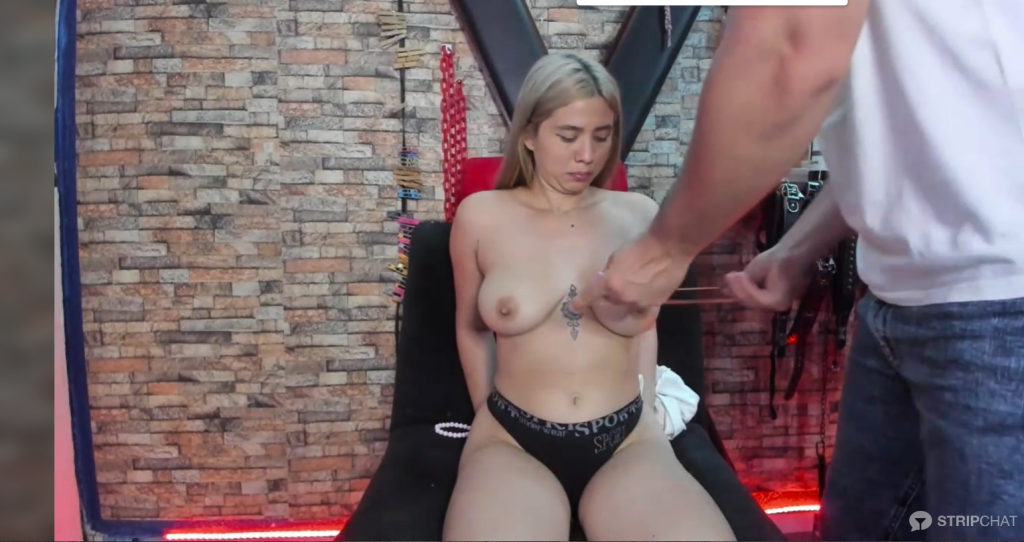 For live BDSM in virtual reality you have a couple of sites now, one of them being Stripchat, the other VRPorn, discussed below.
Their new VR room which is growing steadily, includes dom's and sub's that cross over from the 2D side.
In fact, it's easier to locate the live 3D bondage action on their cam site, just keep your eye out for the blue VR button which appears in the top left of the models video image as you browse through.
There are on average three to four hundred live models in their BDSM section at any one time, and a fifth are roughly set up for VR.
Wading through, many of the live free shows broadcast mostly teens and women in their twenties, but Stripchat is a diverse puppy, and because it's webcam based, free spirited if you like, basically anything can happen, especially when you go private.
Which is why it's the busiest webcam platform on planet earth.
Plus a lot broadcasters are set up for you to plug your sex toy in, so interactive too.
Bondage, discipline, sadomasochism, dominance and submission can all be sourced on Stripchat, with a little time on your hands.
3. Darkroom VR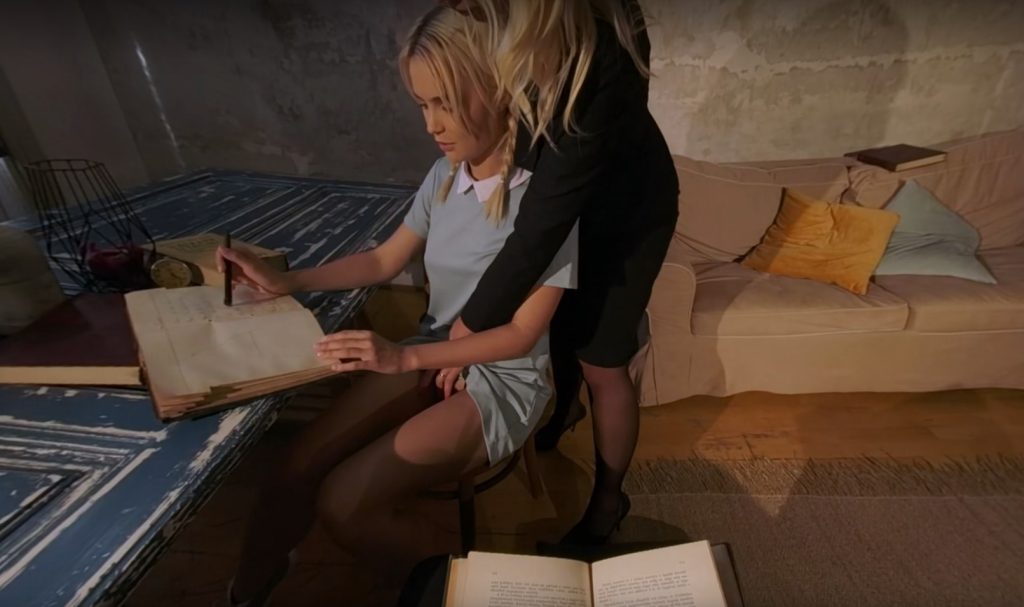 Darkroom VR pushes the boundaries a little perhaps in terms of its plot lines, featuring young looking women in scenes that in real life would have you excommunicated from the village.
Titles like "You Will Learn The Lesson, Bitch" echo the male porn tropes of old, but looking past the derogatory film names, Darkroom VR has a little something for most BDSM admirers.
Ready to Serve, Alone in the Woods and My First Interview, all incorporate BDSM and bondage roles into their scripts.
Collars and neck and ball gags feature as do spanking, begging and other perversions.
It's a niche VR porn site that coddles to subs and doms, with an array of hot, sultry young females.
4. SinVR
SinVR is outrageously rich in seductive creatures that will become your new soul mate.
It caters to a lot of peoples favourite character fetishes and fantasies, like furries, the undead, dick-girls, dragons, kidnappings et al.
VR bondage is SinVR's main kink, conducted by your chosen temptress.
Non-members get six "virtually real girls" to choose from and members gain access to SinVR's vault of crazed sex beasts.
Their library is growing with shelves right now stocking many new girls and scenes.
Free to play, it's compatible with just PC but comes alive in VR.
All SinVR's bondage games are interactive so great news for the best performing automatic blowjob machines!
5. RealVR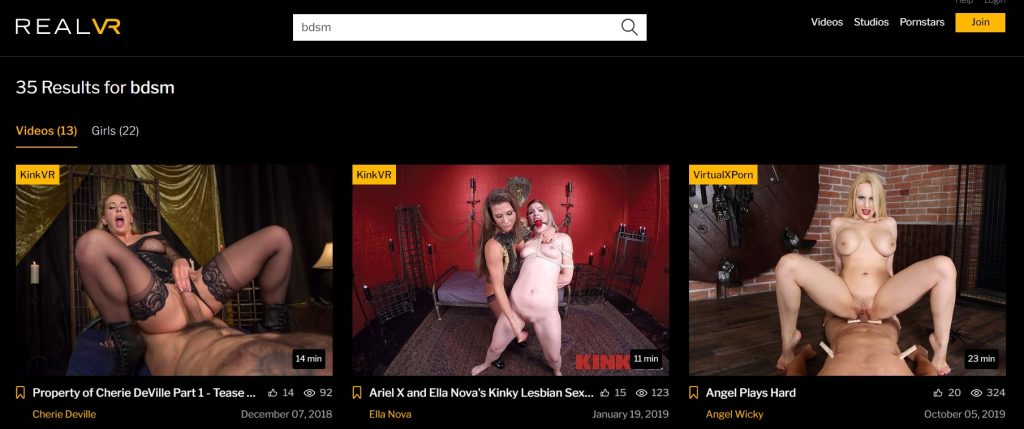 There are some thirty to forty BDSM videos on RealVR and they all run interactive sex toy funscripts, so you can hook up your auto-stroker or vibrator to enjoy the gyrations and pummelling in real time.
So it's not solely for the male POV.
RealVR also produce 360 degree VR material which not many do, and in 7K, and they publish three new BDSM movies a week.
They have cornered the market along with KinkVR, in producing high quality BDSM material, which feature female looking models and young novices, performing sub and dom roles side by side.
RealVR is like PornVR or Sexlikereal, in that it houses multiple BDSM vids from other producers under one roof, so you get cross-platform access.
6. Wasteland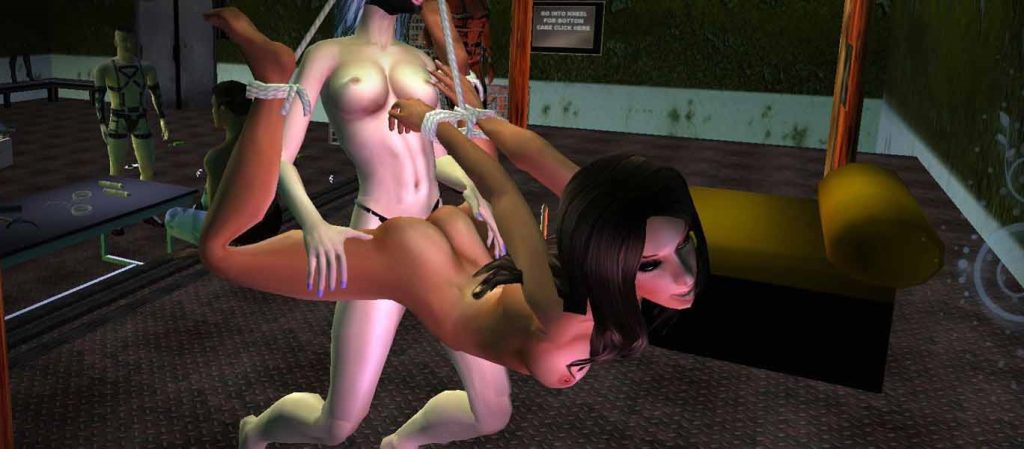 Visiting Wasteland is like opening the doors to a bondage factory.
It's completely packed to the rafters with BDSM material, but the only downer is that there are but a few VR vids, or it would clearly feature first on this page.
Their one game, Wasteleand 3D, a 3D interactive bondage studio casts the viewer as the games designer, constructing women, scenes, challenges, deciding which tools to use, in whichever fashion you like.
Not CGI, but this virtual world is like entering a 3D cartoon with humanoid characters that you have designed, or models you've chosen, that you then get to have your wicked way with.
20 years in the business, their 2D BDSM department will most definitely be up your alley.
7. VRPorn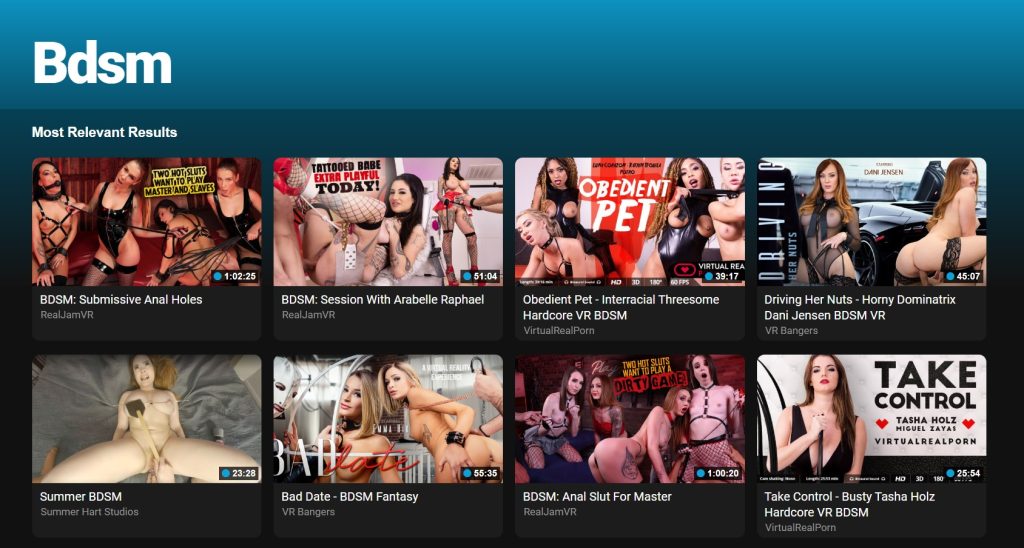 VRPorn is like RealVR, in that it's a portal that pulls in VR movies from different VR porn websites and stores them all in one place.
There are close to 150 BDSM movies housed at VRPorn, but there are no VRKink, Wasteland or other of these sites videos listed here, so you get a plethora of new material.
Realjam VR, VR Bangers, Reality Lovers, Hologirls, House of Lust et al, all these sites dabble in BDSM and here you can find their material together.
There are some stunning sub dom plots, that feature in the 11 best VR BDSM videos fyi.
VRPorn also have a live VR section like Stripchat, but there's not much BDSM happening there just yet.