One of the battles new buyers' face when pairing their Kiiroo Keon with 2D or 3D interactive sex is that it doesn't always keep up with the movements on screen; and that's where Kiiroo Keon interactive funscripts come in.
A lot of folk head straight to the Feelconnect app after their Kiiroo Keon arrives, add their respective interactive porn or favourite cam site such as Feelxvidoes, Stripchat or Pornhub and expect this auto-masturbator to work without a hitch.
Unfortunately, interactive porn scripts on such sites are not perfect and there are multiple points of potential latency, so subsequently there are a number of reddit posts of how bad interactive porn is with the Keon, but what users fail to realize, is that using Buttplug will enable a much better interactive sex toy experience.
Buttplug is an open-source standards and software project for controlling intimate hardware like the best BJ machines which can be choppy on VR websites and chalk and cheese sometimes when compared to Funscripts.
True interactive porn is written in custom scripts – Funscripts, so your toy won't require you using the Feelconnect app but rather: you connect your Keon to the required web server, select your video and script and you're good to go.
And as per this reddit post – should take you less than 15 minutes to set up.

Kiiroo Keon pairs with VR porn and now webcam movements using new FeelMe AI chrome extension software.
How to set up Kiiroo Keon Interactive Funscripts
Setting up Funscripts requires you to download a few programs and then you are good to go plus you may wish to get some add-ons, such as noise cancelling headphones for a better experience.
What you'll need:
Windows 10/Linux/MacOS only – Custom scripts won't play on Windows 7  as they aren't supported by Intiface/Buttplug.
Noise cancelling headphones – Bose and Sony XM4 are good, Air pod max are the absolute best.
Bluetoothe Dongle – Use a Bluetooth dongle if your computer doesn't have Bluetooth 4.0 or the range isn't great. Here is one for $15 on Amazon or maybe you have an old Dongle left over that you can adopt.
How to set up Kiiroo Keon interactive Funscripts
4 Step Guide
Step 1 – EroScripts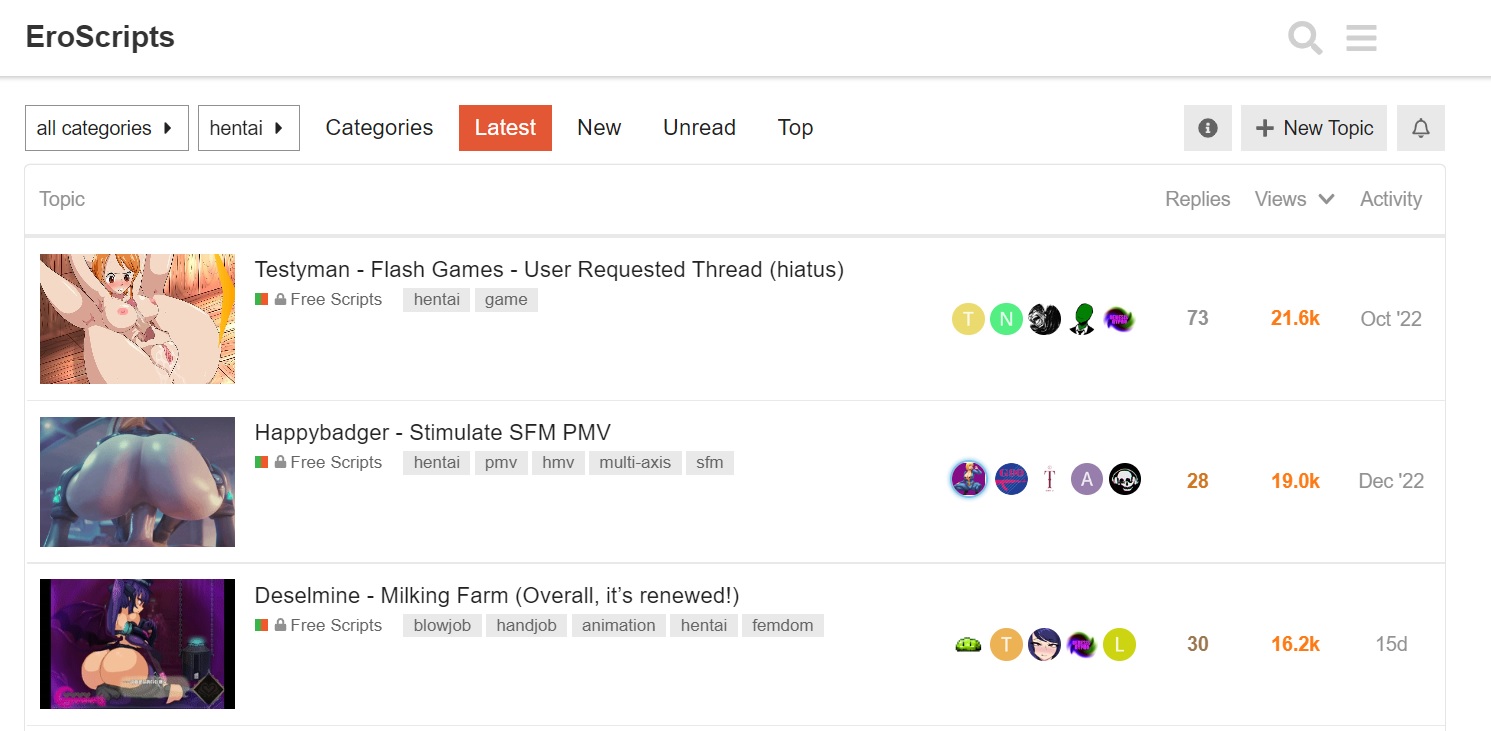 • Register with EroScripts: all free, download your chosen interactive VR or non-VR video and the accompanying script.
Here is perhaps the most comprehensive free VR porn list published in 2020, with latest script added 31 July 2021. Sort Z to A for most recent.
There are 1'535 free scripts there right now beginning with Anal Studios all the way down to YourVRPorn.
Note: for Cock Heroes using a PC, where you match stroke for stroke, pause for pause and which hand to use – a gamification of masturbation if you like, once you have buttplug.io's initface set-up (as detailed below), you can run not just the Keon, but other excellent auto-masturbators as well, such as the Handy and the Launch.
Here's a concise guide for Cock Hero pleasures.
Step 2 – ScriptPlayer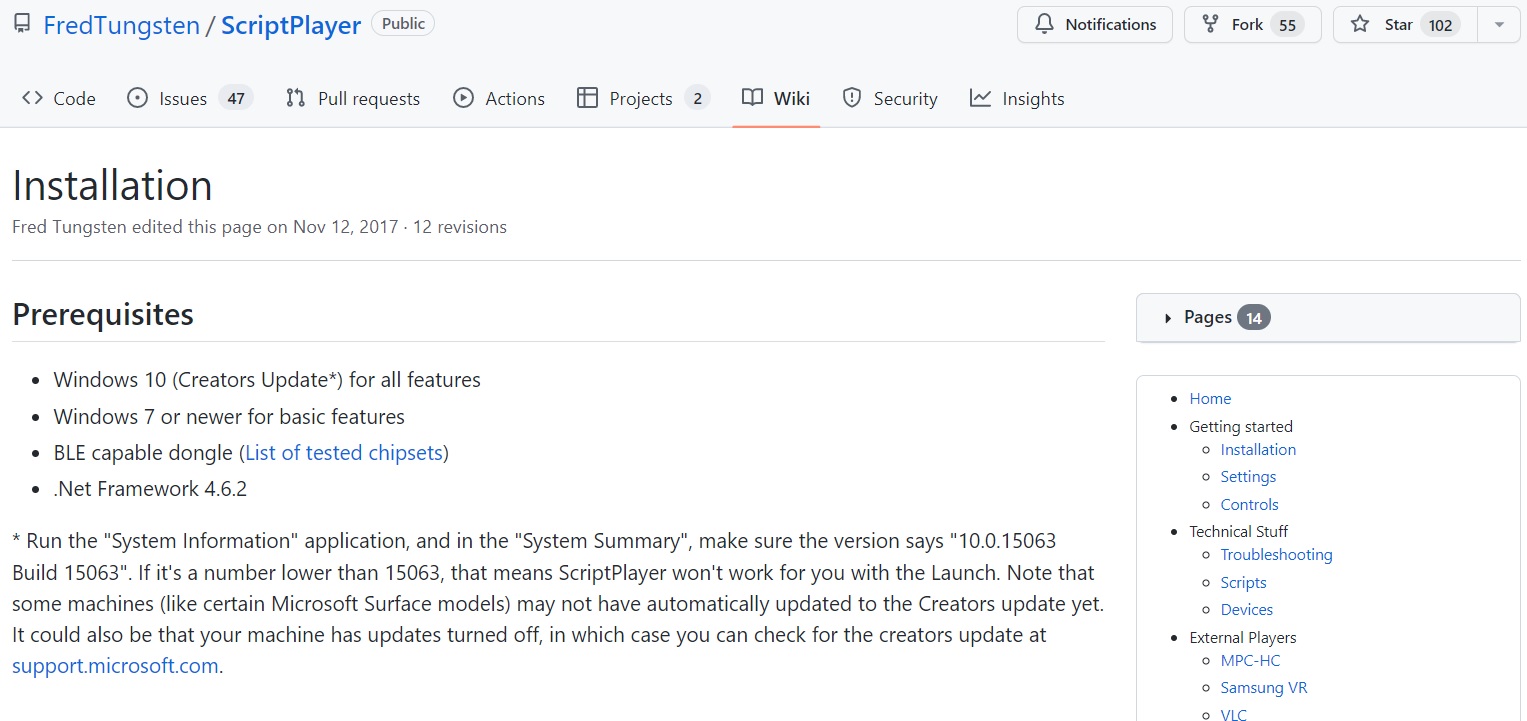 • Download ScriptPlayer: without making things too complicated, you don't actually need Syncydink (step 4) for 2D porn, as you can use Scriptplayer alone, however Syncydink is a web based video player by Buttplug that supports multiple viewing modes, haptic scripts and output devices so needed for watching virtual reality.
Once configured, your Scriptplayer will connect to your Buttplug server, which will then connect to your device.
Step 3 – Buttplug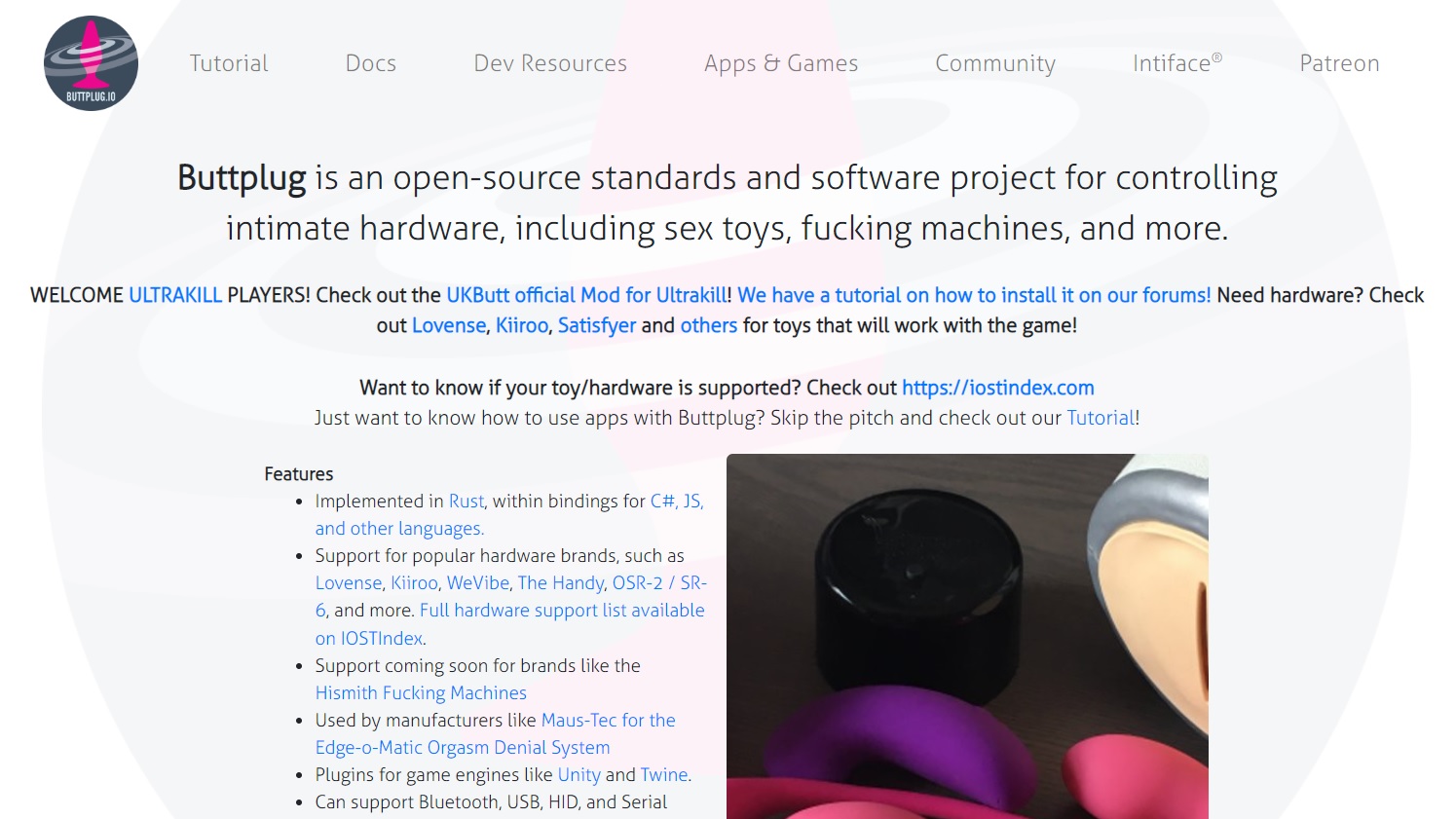 • Download & run Buttplug: you will need Buttplug up and running so when you run Syncydink in step 4 there is a webserver for syncydink to connect to, along with the video file and "haptic files" aka a "funscript" which is the name of the file extension your script will use.
Here is an easy Buttplug tutorial their creators made to help you set it up.
Step 4 – Syncydink
 • Go to Syncydink: note – Syncydink is no longer available on buttplug but you can access it through waybackmachine.
Follow Syncydink instructions by clicking on the left tab and hit "Esc" key on your keyboard or swipe to your right if on mobile.
That's all folks!
What's the best source for interactive Kiiroo Keon scripts?
In short, Eroscript is an interactive scripts community and is the go-to place to find and share new scripts.
Here is an extremely comprehensive list complied by @WanderTom back in 2020 of most of the free VR scripts that are out there, in xls format.
Ordered A to Z by studio, the last script added was July 31st 2021. There are currently 1'535 free virtual reality porn scripts you can enjoy here.
For most recent scripts sort from Z to A: data – sort sheet – sort sheet by column C.
There has been a lag though these last eighteen months so that's not to say your preferred fetish may appear on one of these more bespoke interactive VR porn platforms.
Summary
In summary, the Keon will work with pretty much any interactive porn script.
Just bear in mind that it can sometimes take 30 seconds to a minute to lock-in with some scripts depending on your signal strength.
Additionally, any unexpected lagging could be down to a number of issues: you may need to restart PC and VR headset, Oculus cable may be faulty, high graphics are too demanding for your device, USB is lower model than 3.0 or you may need to enable motion smoothing.
However, should you wish to avoid this slightly techy procedure, there is an alternative method out there now called the FeelMeAI app and chrome extension which will mimic the movements on screen using this new AI software.
Released in October 2022, with a vast quantity of porn sites regularly added to FeelMe's whitelist, you also finally get to use your Kiiroo Keon with your own personal porn collection by setting the FeelMeAI app to "auto-interpret" your vids!