The new Saith wearable auto-sucking heating masturbator for men, ticks many of the boxes a guy seeks when it comes to buying a vibrating oral-sucker today.
Insertion length isn't bad, it has ample girth, it warms up, it tremors, you can wear it and crucially, it creates a strong enough suction to give it 70 plus percent positive feedback on Amazon from verified gents – although they're out of stock for now but Bestvibe has it covered.
The Saith is also more than affordable unlike a number of the grand auto-BJ machines, it's IPX7 waterproof, meaning you can submerge it for 30 mins under 3ft of water, and most importantly, it actually does a half decent job.
You've got 5.1″ of insertion down a 2.2″ diameter canal for a fella no rounder than 7″, which is quite a girth, although the bulbous bobbles and knobbly ridges bring the width in a bit, so it's more like a 6 inch max circumference.
It doesn't thrust as in ride your column up and down from crown to base like a $200 auto-stroker does, but in Saith's case it sits on top of your manhood, enveloping 5 inches of your schlong, delivering shorter sharper strokes from mid shaft to tip.
Normally a heating rod is used to warm up a Fleshlight, but the Saith does it for you, bringing its core temperature up to 42 Celsius, so a sweltering oral pleasure awaits, and you can wear it anywhere!
Similar to the Keon, the Saith straps into a harness so you can lay on your back and enjoy it, walk around the house or you can get creative!
It's a lot of fun for a third of the price of the big league players like the Keon, The Handy or the Universal Launch.
NEW Saith Wearable Auto-Sucking Heating Masturbator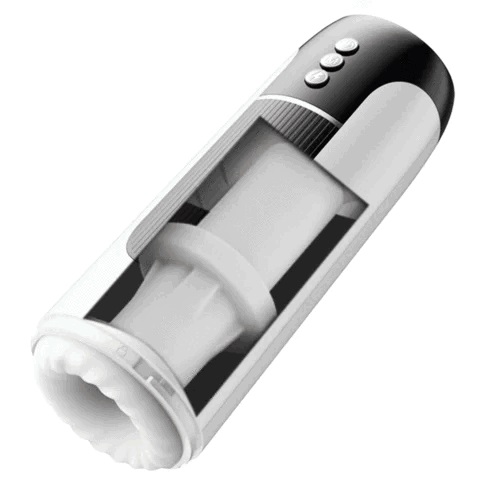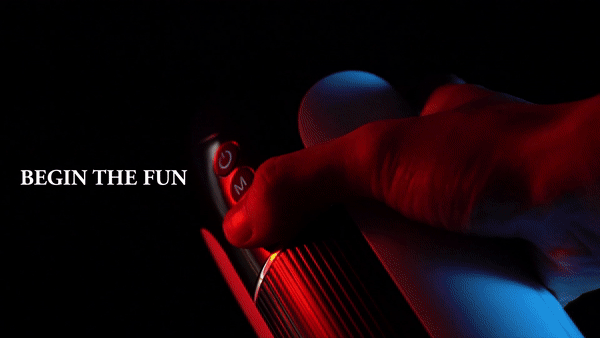 What can the Saith do?
 7 Frequencies – a scale of short thrusts, twists and vibrations
 Waterproof – use it in the shower or bath tub
 Decent runtime – 60 mins
 Hands-free harness – comes with wearable Saith mount
 Heating – warms the canal up to body temp
  Female voice – Saith comes with female vocal controls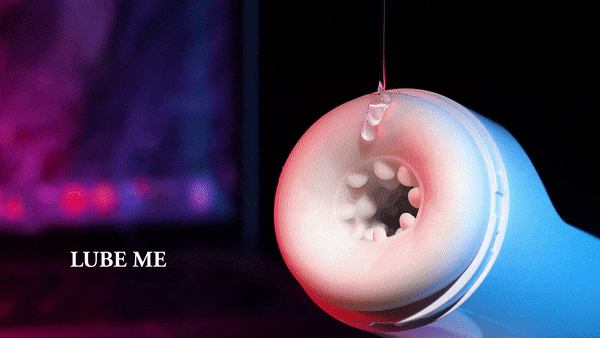 How does the Saith work?
Operating the Saith is fairly straight forward, plus it comes with a few perks.
Measuring in just under 10 inches in total, you can tell by looking at the guy wearing it that it's by no means inconspicuous, and it packs a punch.
Well, you lube up as always, water-based of course. Try a DIY water-based lube or a recommended Fleshlight lubricant.
Strap in, and hit play!
You get 3 buttons, the lightening bolt, the M (mode) and the on/off button.
The M button is where you can scroll through the 7 frequencies for scaling effect and if those aren't doing it for you, hit the lightening bolt to blast off!
The temperature technology built in is adjustable also through the M button.
Great for edging, the Saith will pull you back from the brink once you hit pause!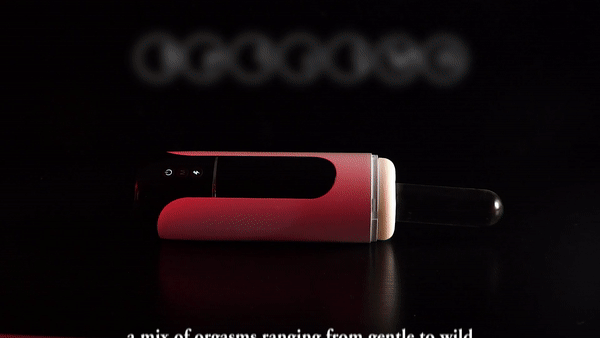 Heating & bath time fun
You can literally jump in the bath with the Saith and it won't die on you.
Obviously don't try charging it with the USB cord while submerged, but on batter power, you've got an hours worth of bubble time fun for you and others to delight in.
You can warm up your sleeve prior to a workout as Fleshlight user's do, however there's no real need given it comes with its own heating system.
There's nothing like a good body temperature to heighten proceedings.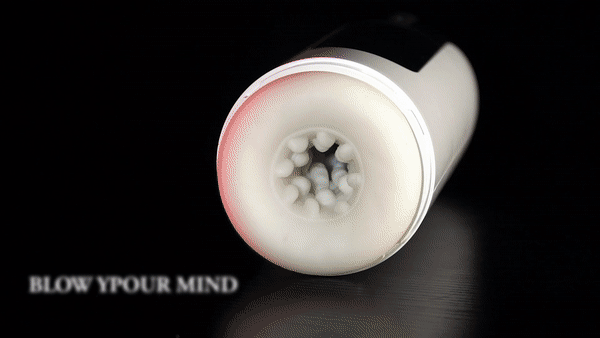 Tunnel & feel
Made of TPE, the Saith provides a reel skin-like feel that many of the best sex dolls use, and is now ubiquitous across the sex toy industry.
No longer the domain of cheap PVC strokers that will harbour infections, TPE like silicone is permeable yes, but it is not allergenic and will not cause rashes.
As stated, be sure to always use a water based lubricant on TPE.
Pattern wise, the 5 inch penetrable sleeve leaves no room for time-out.
Layered with a millipede of pleasure bulbs, they twist a bit and thrust and pulsate on you as you bury yourself deeper, tightening around you as you plunge further.
Not a bad way to spend an hour, or even a few minutes if you can last!
Pros


  60 mins fun
 Warms up nicely
  100% waterproof is new to machines
  Decent sucking & vibrating power
  Rare hands-free harness can grip other Fleshlights/Onaholes
  Female vocal settings
Cons

  Doesn't stroke whole shaft
  4 hour charge time