The thing about the Fleshlight Quickshot Launch automatic masturbator, apart from being a mouthful, is that you should really have a penchant for Quickshots, or at least you ought to give them a try before choosing an auto-BJ machine.
Quickshot Launch's are half the size of regular Fleshlights and as such are not for everyone.
On the one hand they offer a special kind of oral texture, but on the other hand you pop out the other side and there's the lubey mess to contend with – being an open ended stroker.
But if you prefer Quickshot's then it makes sense to get a QS Launch (or the Handy – just won't stand hands-free but better in most departments) and vice versa if you love regular sized Fleshlights – get the Universal Launch (or maybe the Keon).
The difference in price is only $10 compared to its big brother, but the Universal Launch can't hold Quickshots, unless you 3D print an adapter ring – one of many designs.
They can however both stand hands-free and run while plugged into the mains like The Handy (the fastest), which the Keon can't.
The Keon and the Handy unlike both the Launch's, are set up for interactive play, although the Handy struggles at full pace with regular sized Fleshlights and both need to be held.
So it's a toss up.
If there's an automatic masturbator in the making that includes bluetooth, can attach to different size models, runs from the mains, has interactive skills and will sit hands-free, then it will top this best automatic BJ machines list.


Fleshlight Quickshot Launch Automatic Masturbator review
Capable, rudimentary, comfortable

Max stroke length: 4″
Insertable length: 2-3.5″ or double up
Max girth: as per Quickshot model
Max strokes per min: 250
Comes with sleeve/toy: no
Battery run time: 60 mins
Use while charging: yes
Grip feel: depends on Quickshot/combo setup
PDF instruction manual: yes
What can the Quickshot Launch do?
The Fleshlight Quickshot Launch automatic masturbator is without frills.
It's a rudimentary BJ machine, but its bare-bones are its appeal.
It will stand hands free and run until you're done, and its racing car steering buttons make controlling this powerful machine stress free when you're in the thick of it.
Nevertheless, it has no bluetooth, Wi-Fi or any pairing features or random mode.
In short, the QS Launch can thrust up and down using these settings:
■

  Stroke length (left pad) – ½ to 4″
■

  Stroke speed (right pad) – 4 different speeds, max 250 per min
■

  Stroke position (left pad) – base, middle, head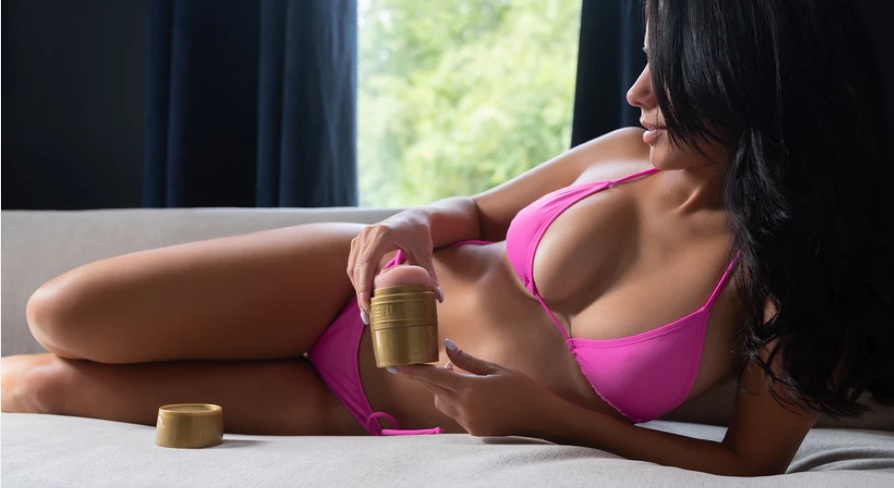 What can you do with the Quickshot Launch?
As opposed to what the QS Launch can do for you, what can you do with the Quickshot Launch?
It might have its limitations, but it does what it says on the tin.
As such, a number of guys prefer this simplicity.
But its major selling point is that there's no time pressure.
The Keon is quite something, smoother, but you're limited to just a full battery – its one big downfall. There is a slightly technical reddit work-around, but not everyone wants to get involved in electrical rewiring.
This is the deal breaker for many Quickshot and Fleshlight enthusiasts.
That and you love the feel of a Quickshot, or in a Universal users' case, they have a machine tailored to fit their favourite Fleshlight.
So, if you don't want to have a time limit and it's designed for the stroker you have or want, and you have no use for interactive play and you prefer hands-free action, then it's a no brainer.
Well, the Handy only $10 more is faster, interactive, built of sterner quality, comes with a sleeve and performs expertly with a Quickshot model at 10 strokes a second, but it won't stand hands-free, unless you buy or create a Handy mount.
This would be a closer toss up if you prefer Quickshots.
4 strokes a second
Zero time limit
Stretchy oral BJ feel
Good manual control of speed & stroke length
Take it somewhere for 1 hours fun
Mount your phone on it to watch porn (risky with open ended strokers)
Use 2 Quickshots end-to-end to mix & match patterns
Let it stroke you hands-free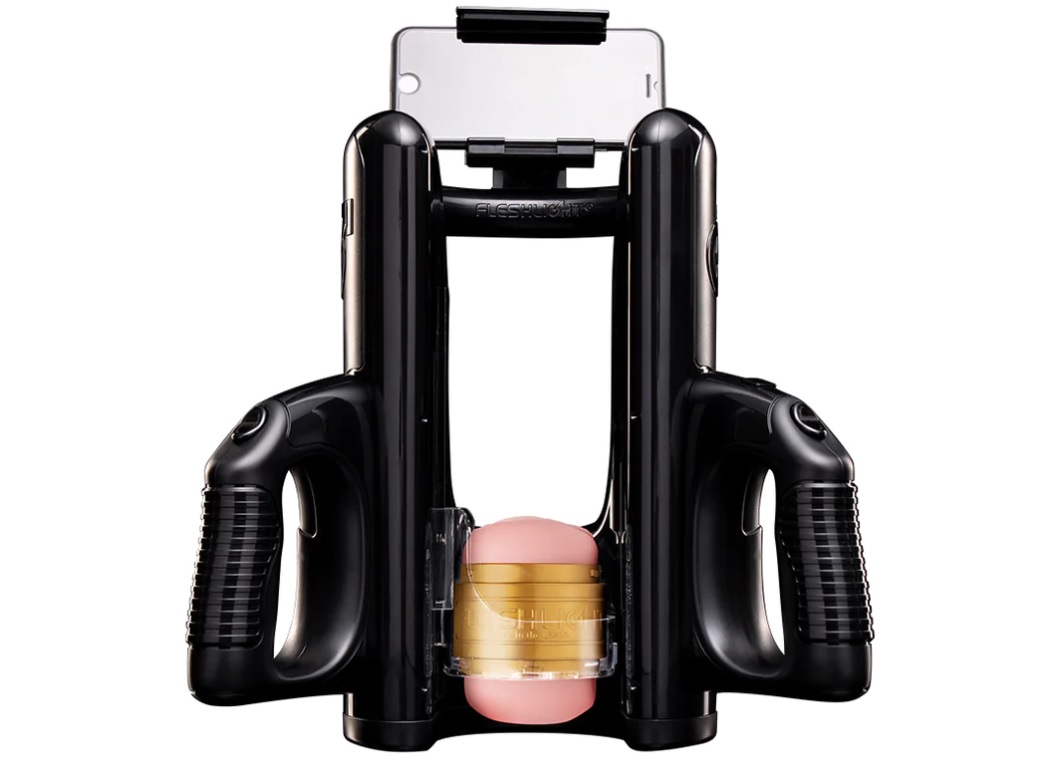 What you can't do with the QS Launch
These drawbacks are definitely worth considering if you're going to part with almost $200.
The Handy and the Universal Launch are both $10 more respectively, and offer more in terms of spec and speed with the Handy and the variety of regular Fleshlights you can use with the Universal Launch, so you can fully engorge yourself.
The Keon by itself is also just $10 more than the QS Launch, and given neither come with a stroker, if Quickshot's aren't necessarily your thing, it would definitely be worth looking into.
Here's what you can't do with the QS Launch:
■

  Use regular sized Fleshlights
■

  Set it to random mode making it feel like a stranger
■

  Screw the Powerblow on which sucks & blows on your crown
■

  Go faster than the Handy (with a Quickshot)
■

  Use it standing (like the Keon)
■

  Fully bury your fella (unless you double up QS's)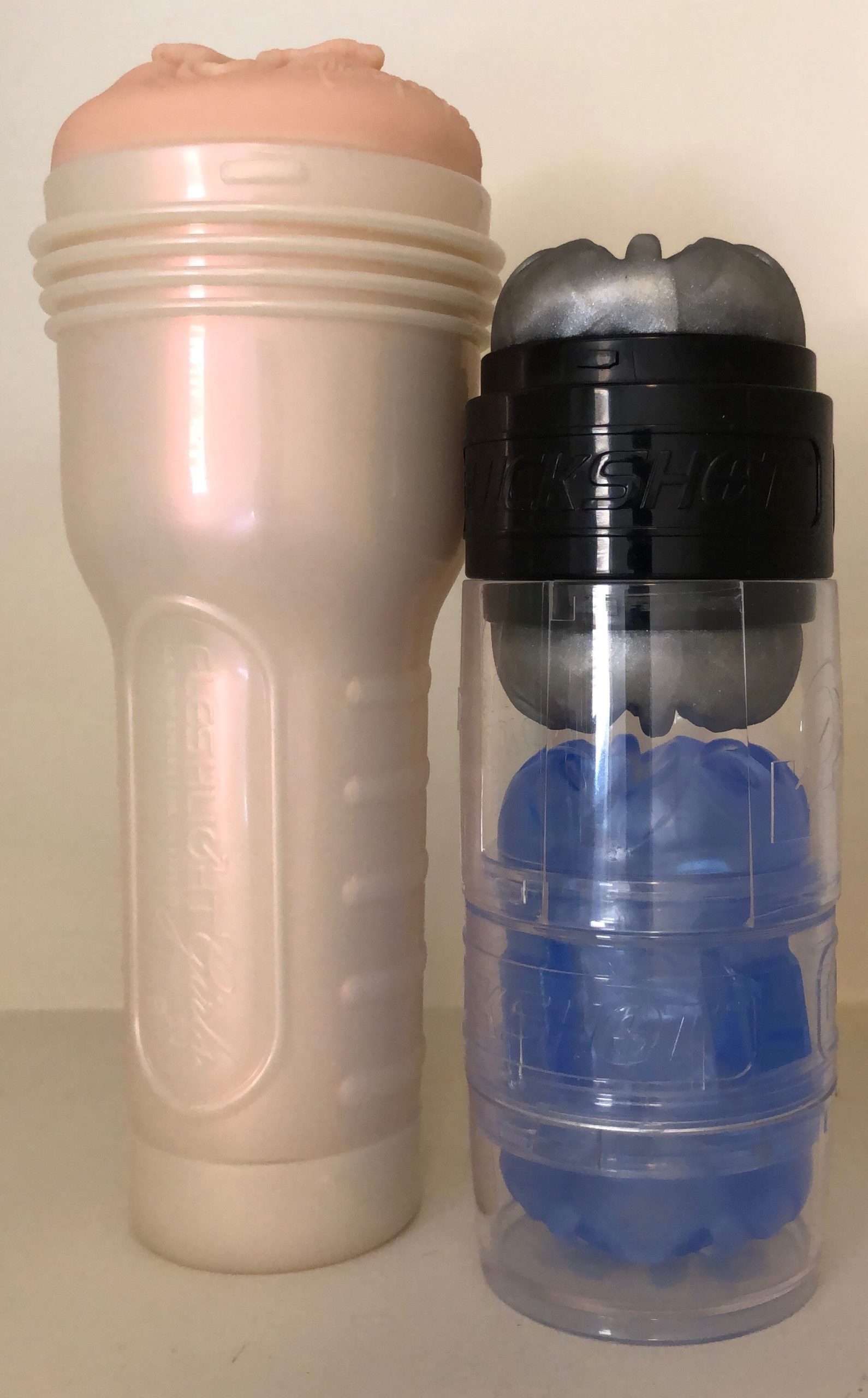 Tips for using the Quickshot Launch
1. Get a QS shower mount and screw the plastic tube on the end of the QS to capture your mess.
2. Get two Quickshots and connect them together using the Fleshlight QS adapter.
3. There's no suction control with QS's, but doubling up and placing the end cap on like in the picture will help.
Live in action

 on PH - warning, graphic content.
Pros

 
4 strokes a second
 Use hands-free
 Great ergonomics
 Never runs out of juice (use plugged into mains)
 Very good for edging
 Easy to use & hold lying down
 Handles + buttons in sensible place
 Good battery life
Cons

 Quite noisy
  Not waterproof (be careful of lube/mess)
  Bulky
  Good but not finest build quality
  Open-ended + phone adapter position – debatable combo
  No Quickshot included
  QS Launch limited to only Quickshots
  Not interactive