It's rather nice when a special someone or something can do the work for you from time to time, and we're not talking about a lavish BJ machine or hiring a helping hand.
Cue the new PowerBlow Kiiroo/Fleshlight BJ attachment.
Lying there in your "I'm a boss" position, hands behind your head, ready to press play on your chosen scene, the new Powerblow by Kiiroo will let you kick back, while it sucks, blows and squeezes away at your crown and column on your desired settings.
Roughly a fifth of the cost of the best automatic blowjob machines, the PowerBlow Kiiroo/Fleshlight BJ attachment is an automatic BJ masturbator suction accessory – bit of a mouthful, that serves both Kiiroo strokers and most Fleshlight models.
It doesn't stroke vast swathes of your shaft, but rather it screws on at the deep end, cupping your bell on full insertion, sucking and blowing on your head in a vacuum of induced pleasure, all set in a joyously lubed environment.
You are basically bringing life to your stroker by introducing a final department to your love tunnel, which energetically slurps and blows your fella, in either bluetooth, manual or automatic mode.
What does the PowerBlow do?
Comes with sleeve/toy: no
Battery run time: 40-60 mins
Charge while using: yes
Grip feel: soft-ish/flexible
PDF instruction manual: yes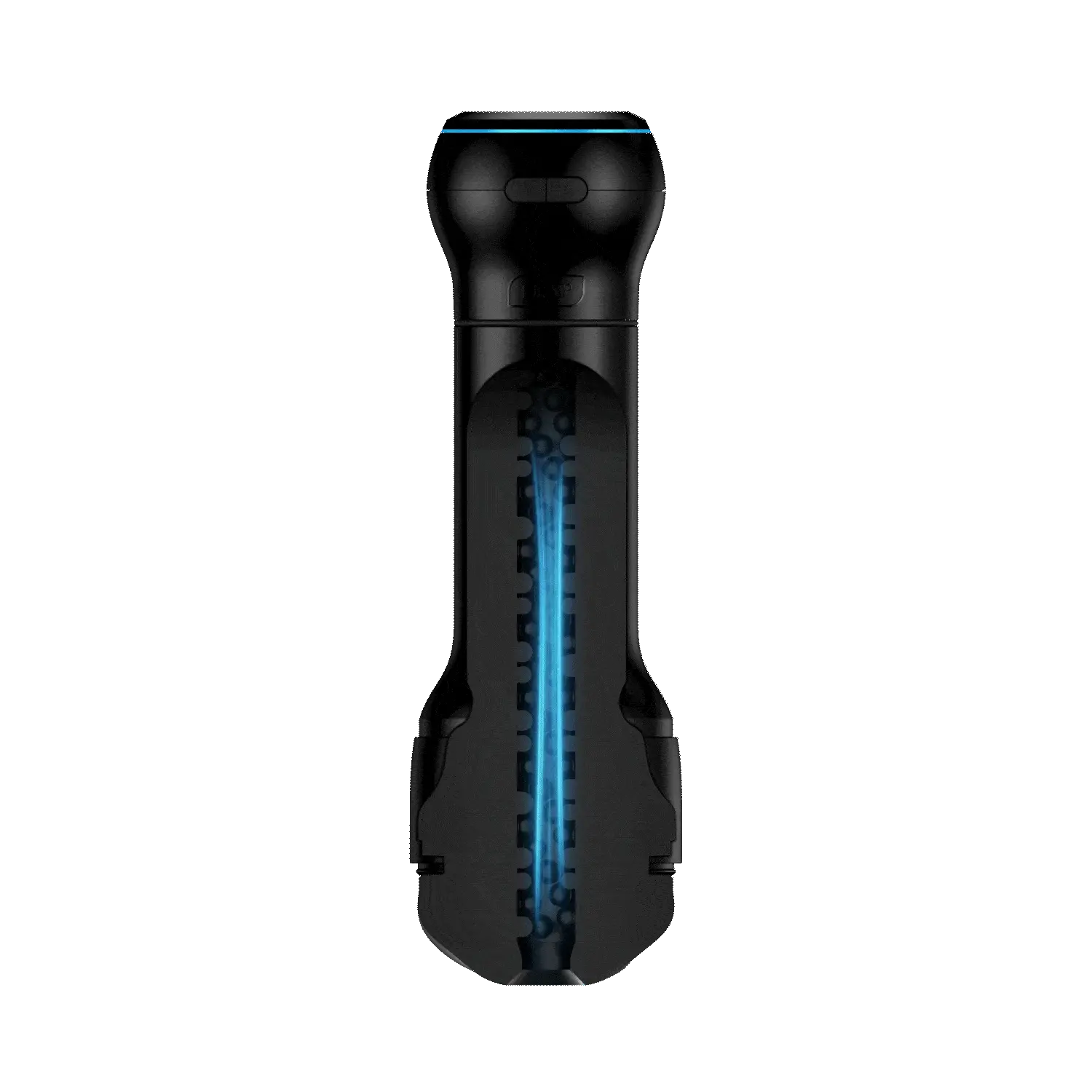 Screwing smoothly onto your chosen stroker, the PowerBlow is stuffed full of Kiiroo's latest pleasure technology.
  Customizable blowjobs
  Interactive live, 2D & 3D content
  Manual, bluetooth, automatic modes
  Remote control access
  Feel your private porn with FeelMe AI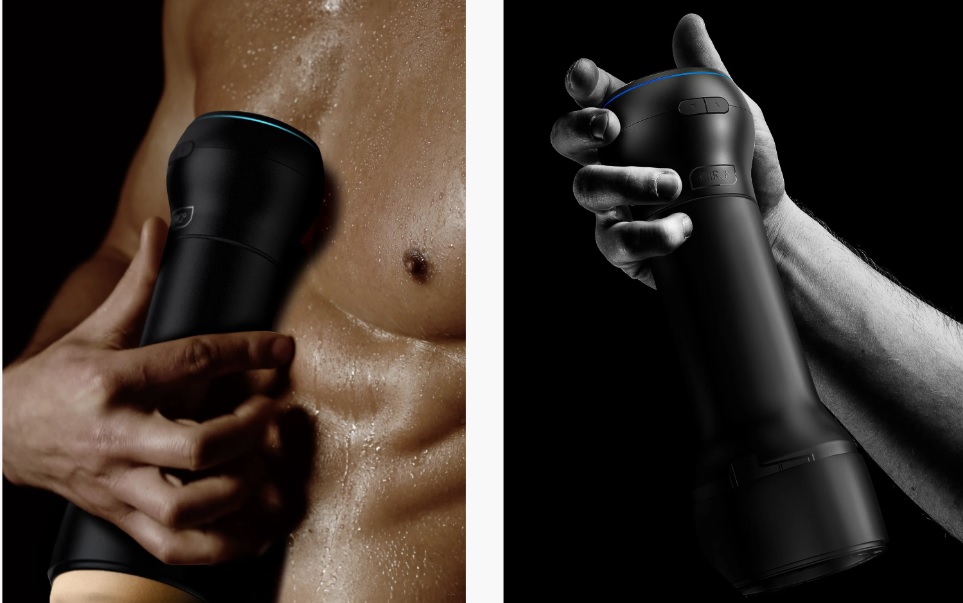 What else can the PowerBlow do?
1. Use it with the Keon: Being a Kiiroo product, the PowerBlow will compliment the Keon machine stroker beautifully.
Whether this means it'll use more power due to added weight (198g), and thus reduce your overall play time is unclear; as the Keon relies solely on battery during usage.
That said, you can always perform a DIY job to skirt this issue.
Additonally, after Kiiroo and Fleshlight went separate ways after their successful joint venture in creating the Fleshlight Launch, Kiiroo took their bluetooth and pairing technology with them, so the PowerBlow and Keon will sync to some of the top free cam sites and best virtual reality porn sites.
You can also pair interactive VR funscripts with the Keon. which the PowerBlow will work in concert with.
Here's an excellent 10 minute instructional Powerblow video in 180°VR on Youtube. It's perfectly safe to watch but being an adult product it's age restricted, so you'll need to be logged in to view it on YT.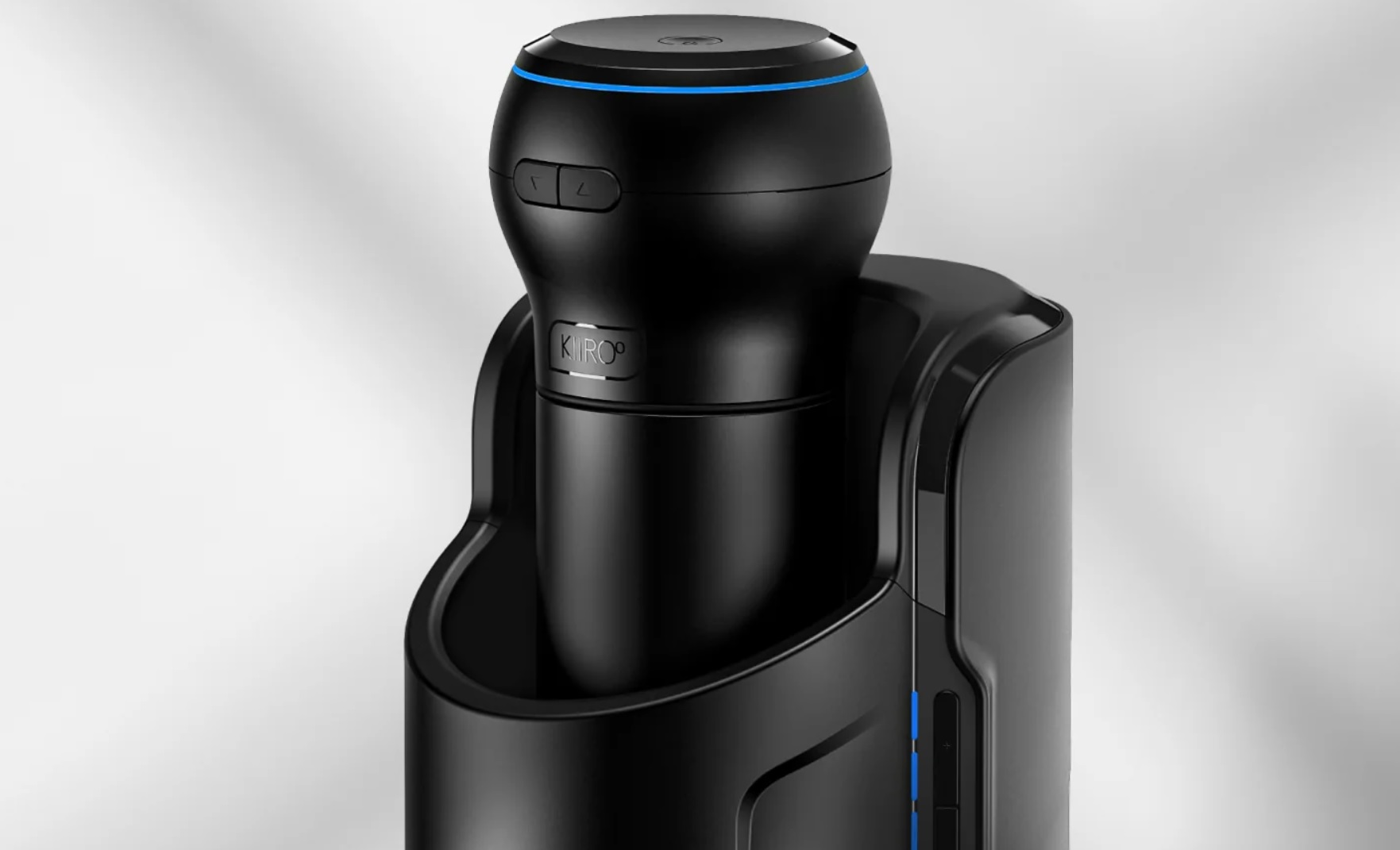 Tip – Don't choose manual mode for both devices. Run both the Keon and PowerBlow in either Feelconnect or automatic mode for best service.
2. Strap it into the Universal Launch: If you operate Fleshlight's mighty machine stroker, then like the Keon, the PowerBlow will screw in to most Fleshlight models and ride up and down in the UL – at top speed, no problem.
There's zero interactive capabilities to the Launch, no bluetooth or Wi-Fi connectivity, so the Powerblow will add a little sparkle to the crown.
The Launch can run from the mains or battery, and is perhaps the only machine stroker that rests handsfree..  
3. Feel what you see using Feelconnect app: Feelconnect isn't perfect but it's come a long way and runs almost seamlessly with Pornhub and places, and is a quick and easy way to sync the PowerBlow to the porn you want to watch, using its Apple or Android app.
4. Use FeelMe AI to experience live interactive content: FeelMe AI is a new app and chrome browser extension that turns recorded and live 2D material into interactive content.
Designed initially for BJ machines to interpret the movements on screen, FeelMe AI will work with the PowerBlow too, bringing your personal porn collection to life.
5. Create your own blowjob patterns: You have three modes, bluetooth, automatic and manual, and the latter is where you can create your bespoke BJ patterns.
Compose your favourite rhythms by interchanging the suction power, suction time, vacuum hold time and pause time, and save these patterns for later.
How does the PowerBlow suck & blow?
The PowerBlow sucks and blows you through some clever engineering that utilizes the natural pressure that builds up inside a quality pocket pussy, delivering mild to heavy blowing sensations onto the tip of your head, around the rim, and down your shaft.
How exactly the PowerBlow performs these tasks, is not the kind of data Kiiroo are willing to divulge, but this graphic of its parts may shed some light to the educated reader.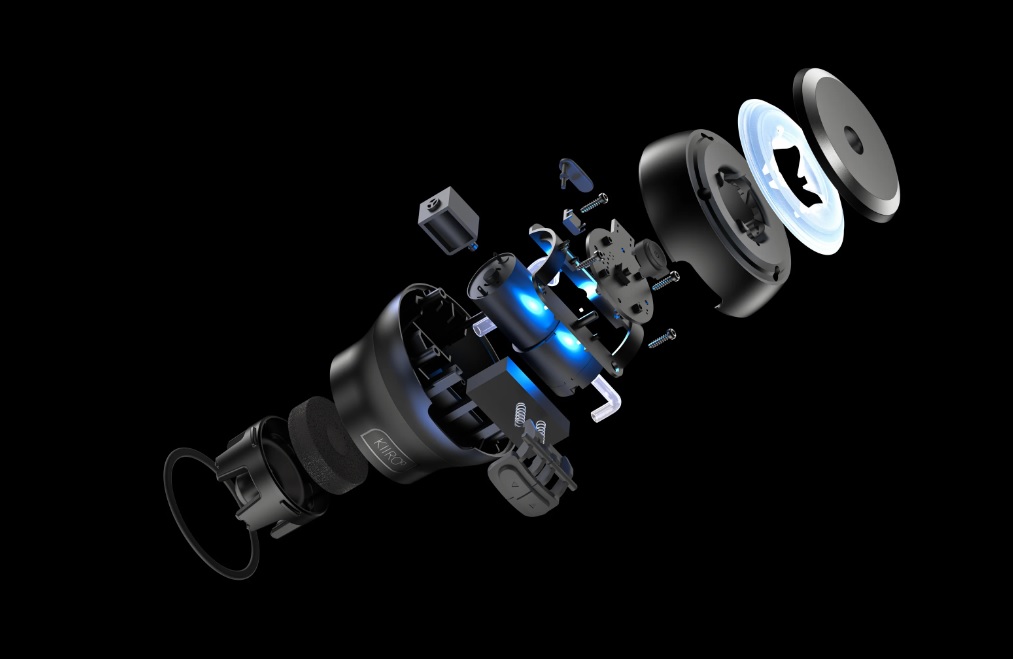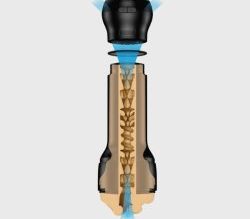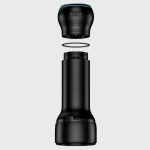 PowerBlow settings explained
The PowerBlow operates in 3 modes:
1. Manual: Hold the multi-functional power button for one second. Here you can customize PowerBlow's power pressure to your liking.
Hold the "up" arrow to create suction and the "down" to release the pressure.
You can create custom patterns by choosing the individual setting on:
a) Suction power
b) Suction time
c) Vacuum hold
d) Pause time
2. Automatic: Hold the same power button down for a second also and you will engage automatic mode.
In auto-mode, the PowerBlow will play a suction pattern for you which you can strengthen or loosen as per your cut.
3. Bluetooth: Hold the power button down for roughly 4 seconds to awake Bluetooth mode, where you can connect to interactive content, webcam people or your lovers device.
Download the Feelconnect app which is free at either app store or for straight forward instructions, see Kiiroo Feelconnect guide.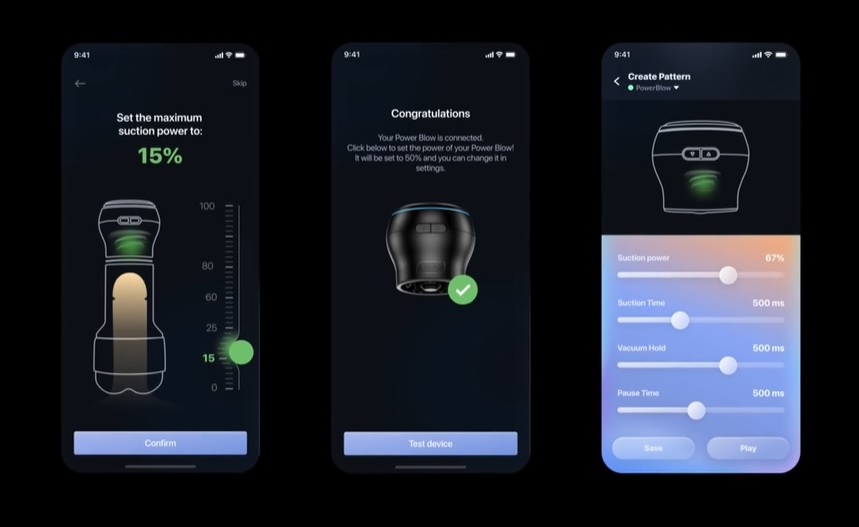 What's in the PowerBlow box?
The PowerBlow comes in a small box which includes:
Quick start guide
Vacuum insert
Absorbent foam replacement
Rubber ring spacer
Voucher card for interactive content promotions
The PowerBlow
How to attach the PowerBlow to a FeelStar/Fleshlight
First, charge the PowerBlow by inserting the USB C charging cable into the device.
Once charged, unscrew the open end of your stroker and remove the love tunnel.
Remove the inner rubber ring from the stroker.
Take the vacuum insert and place it into the stroker, detailed in the video below, making sure it's aligned correctly.
Insert the ring that you removed back into your Kiiroo or Fleshlight case.
Slip the sleeve back in.
Unscrew the top cap.
Place the rubber ring spacer that came with the PowerBlow over the coils, flush against the case.
Screw on the PowerBlow
Lube generously and you're off!
When the time comes, replace the absorbent foam with the accompanying replacement foam.
What strokers/Fleshlights will the PowerBlow attach to?
All of the top Fleshlight girls, best Fleshlight textures and renowned individual models will house the PowerBlow.
Otherwise, the entire FeelStar selection can be rigged up to the PowerBlow.
If you want to use the Keon but own a Fleshlight, you can either purchase a Keon case for $11.95 and insert your Fleshlight sleeve into it, to make it compatible – which makes for a slightly tighter fit.
Or, you can use your original Fleshlight provided it's the standard size of roughly 9″; so not like the Fleshlight Go for example which is shorter and has a slimmer case diameter.
It may protrude slightly in the Keon, but it won't impair its function.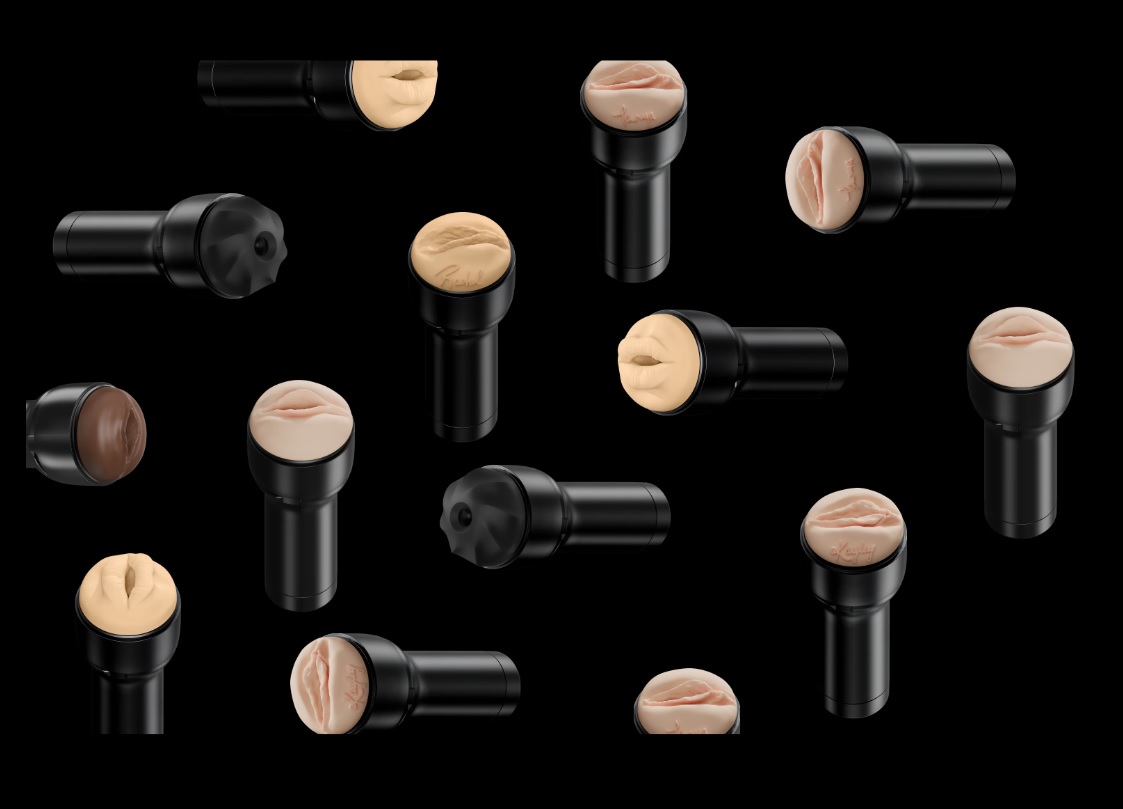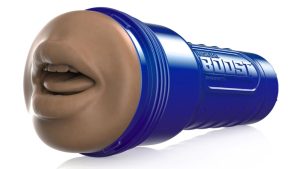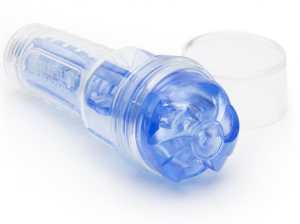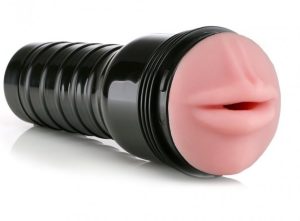 How to use the PowerBlow handsfree?
As it's attached to your Kiiroo stroker or Fleshlight model, you'll need a mount to house your new extended casing.
Kiiroo don't really do mounts for just their strokers but they do for their prized Keon.
Here's a long list of Fleshlight mount ideas you might like to try to build such a PowerBlow mount, or there are some readymade stroker holders at Fleshlight to digest.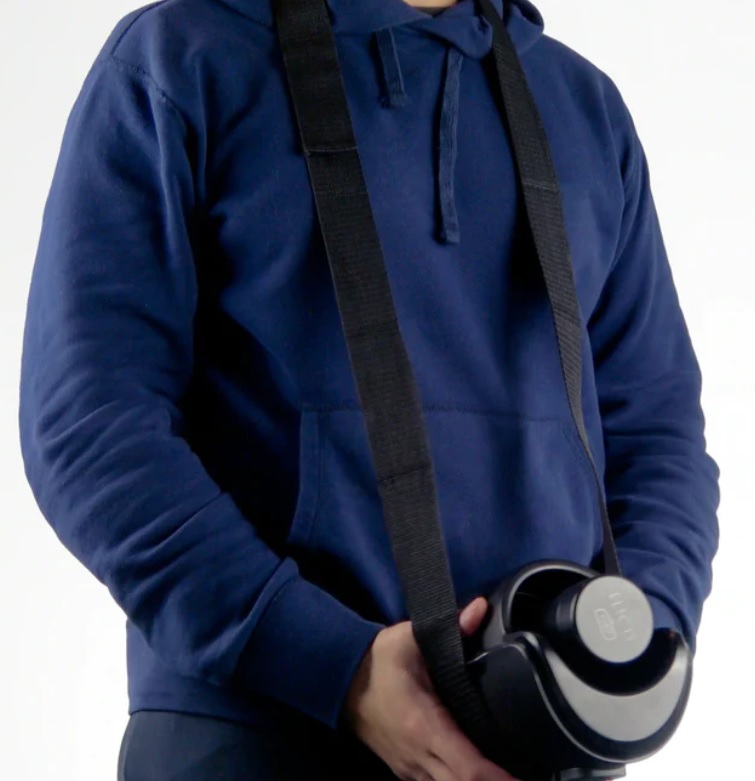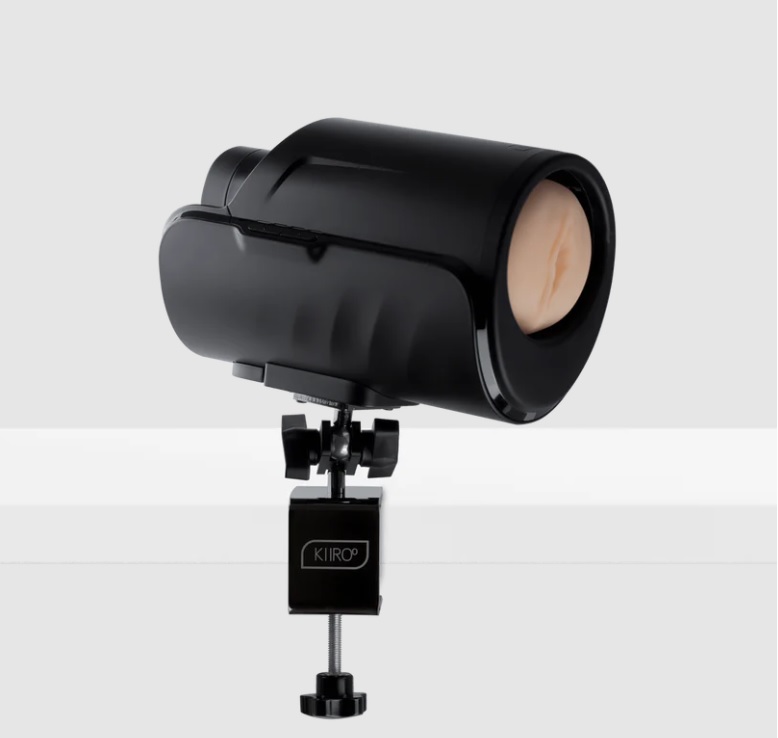 Which FeelStars/Fleshlights best suit the PowerBlow?
The jury is still out on the best strokers to screw into the PowerBlow, as it was only released July 9th 2023.
But, given they will hold Kiiroo's latest range of mouth strokers best, due to their new sleeves which are designed to take full advantage of the PowerBlow seal, these are worth recommending over other Kiiroo sleeves as they may not function optimally at full speed as has been reported.
Frequent FLyers (pocket pussy enthusiasts) are also already endorsing a couple of these best blowjob toys – the ones that measure in at 9 inches in depth.
Top 5 in short feature:
Fleshlight Boost Blow (due to its 2 swallowing holes)
FeelVictoria Mouth Stroker
Fleshlight Turbo Thrust
FeelKayley
FeelTanya
Tips for using the PowerBlow
Pre-warm your sleeve and lube by immersing them in warm water for a minute to bring their body temperature up, plus you can try further Fleshlight improvement techniques.
Don't engage the PowerBlow in manual mode when using the Keon, rather select interactive or automatic mode.
Water based lube only on Silicone and TPE material goes without saying.
Default suction setting is 50%. You'll need to download the Feelconnect app before you can adjust the settings depending on your size requirements.
If you're without a stroker to connect to your PowerBlow, there are some 9 inch strokers on this list of the best cheap fleshlights, which will save you $20 straight off the bat.
Live in action

 on PH - warning, graphic content.
Pros

 Turns your favourite stroker into a living BJ machine!
  70% plus suction power is very strong
 Feature rich device
 Superfast full charge – 90 minutes
 Set-up seamlessly with interactive 2D & 3D content
 Experience your private adult video archives in interactive mode
The PowerBlow Kiiroo/Fleshlight BJ attachment is a one-off
Cons

 Not waterproof – do not rinse under tap
 Motor is a bit rumbly
Summary
Right now there is nothing quite like the new PowerBlow Kiiroo/Fleshlight BJ attachment.
This is the first Kiiroo and Fleshlight suction device if you will, that screws onto a quality love tunnel case, so there is no similar pleasure device to compare it to.
The PowerBlow is unique and as such sold out in its first week.
Grab one while you can if you want to save forking out four to five times this amount for a decent stroking machine.
That said, why not escalate the pleasure and ride it out in one of the best automatic BJ machines.
Screw the PowerBlow into your stroker, slot your stroker into the machine, sync both to interactive mode, sit back and let go.
Happy fapping folks!