5 Best Blowjob Toys that give Supreme Head & a Nice Tight Ribbed Throat Finish!
When it comes to pleasuring your manhood through the service of an artificial orifice, there are a number of devices to choose from, filled with all kinds of bumps, knobs & ridges, but what are the best blowjob toys for replicating oral?
Seeking out the best fleshlight sleeve for providing as close to a real-life blowjob experience as possible, has to be based on user feedback alone.
Therefore, sourced from consumer feedback at the dollforum, toydemon, reddit and other far flung places, here are currently the 5 best blowjob toys based on anecdotal reports from both frequent FLyers and new users, which feature teeth, tongues and replica throats – in silicone based form.
Mostly non-anatomical on entrance, their interior however is anything but.
1st – New Turbo (HARD) Core Blue Ice
" Hardest suck "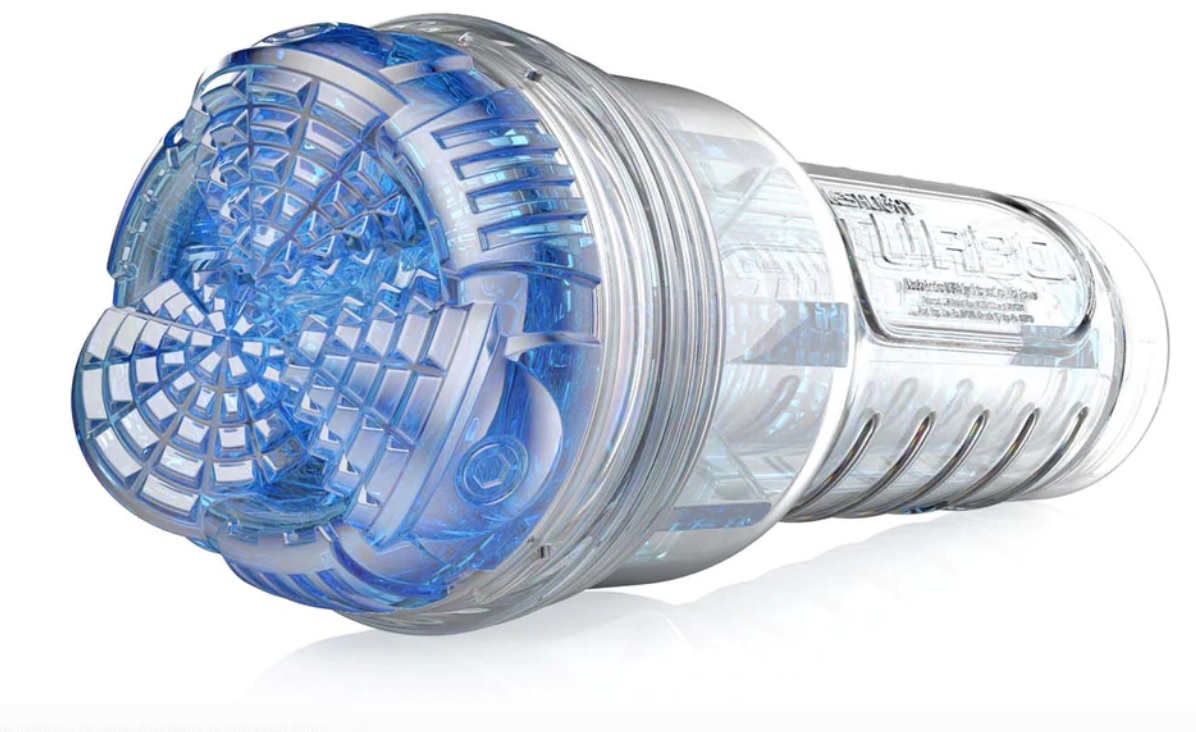 As one user noted: someone at Fleshlights design centre saw a diamond drilling bit and thought: "yeah, i wanna put my dick in that!"

The Fleshlight Turbo Core which was released in December 2021, is designed to improve oral stimulation and many compare it with the Turbo Thrust, as they are quite similar in look and pleasure objective, but many areas have been refined, making it less jarring and more sensual.
Thrusts two extra entrance rings for example have now been replaced on the Core with rounded edges inside and out. Donut shaped, instead of flat wide circles – they don't scrape off excessive amounts of lube making entry much moister.
The new throat texture is also somehow gentler on the shaft but juxtaposed by a way more intense and stimulating ride. It's a lot of fun.
A close call, but the Core does outgun its respective oral pleasure cousins in the reddit Fleshlight community, for replicating a seriously profound blowjob experience.
Considered more intense than either the Blue Ice Ignition or Thrust, the third Blue Ice in the trinity – the Turbo Core, offers multiple layers of inner stimulation and is created explicitly to replicate the earth-moving sensations of receiving head.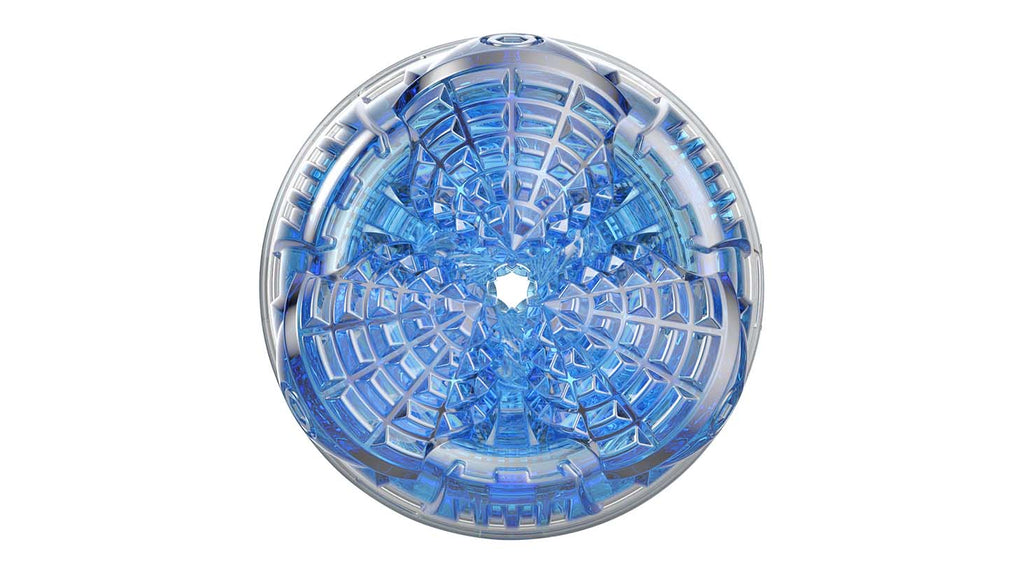 Distinctly designed with their patented multiple suspended entry points, each layer grabs hold of your schlong with various textured effects.
First you slip inside the Turbo Core where its externally suspended nubs caress your the underside of your crown.


As they rub gently across your bell and shaft with each and every stroke, fully engorged, the matching pair of the Cores floating inner rings work in concert to deliver an extremely cosy and unique grip.


And finally, as you drill deeper into the Blue Ice Core, brace yourself for a toe-curling combo of gripping textures and exceptional suction ability.
Anecdotally – the best blowjob replicating toy out there. A solid 8.5/9 out of 10.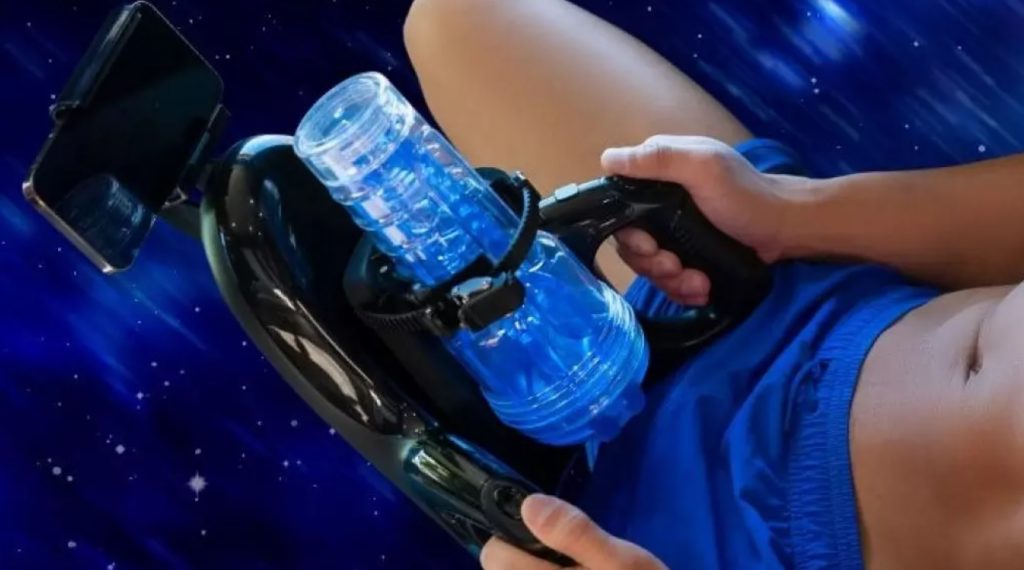 Pros

Very intense sleeve
  Works well with the Kiiroo Keon (see pic above)
Using original case on max suction is very strong
Improvements on oral design features from past models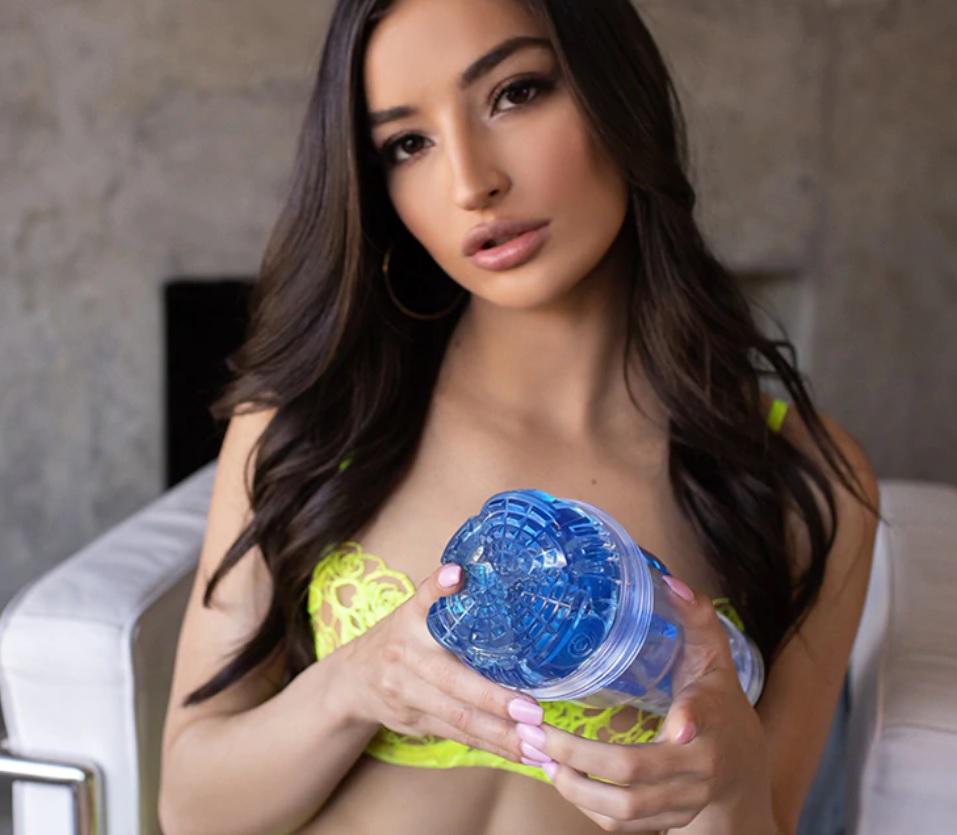 ---
2nd – La Bocca Della Verità
(Mouth of Truth)
" Most realistic "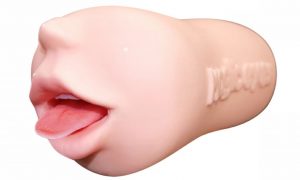 The La Bocca Della Verita realistic blowjob stroker, aka "magic eyes" or "mouth of truth", gets the biggest thumbs up at toydemon, where people there are rather introspective about their sex toys and how they can be tinkered with and advanced.
Magic eyes came out in 2014 and is a Japanese oral stroker that overtime caught on in the west.
For now only Lovehoney on the US side stock La Bocca although it pops up from time to time on Amazon at more affordable prices – check prices below.
This blowjob style onahole features a set of plastic teeth top and bottom, a tongue and an uvula – the fleshy extension at the back of the roof of the mouth, hanging above the throat.
As one reviewer points out, while the size is smaller than an actual real-life sized head, it still manages to recreate the finer details, such as being pressed against the side of the cheeks, a thick tongue to lubricate under the frenulum and crown and a set of hard teeth creating multiple textures.
When you insert, your head is pushed up against the top row of teeth and into the roof of the mouth, which is lined with light ridges, while it rests on the tongue which is smooth but has a minor roughness for added reality.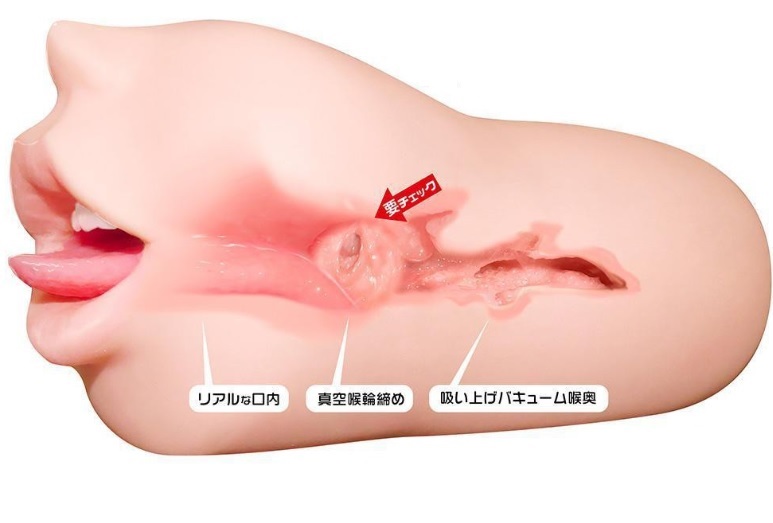 Once you hit and push past the soft flappy uvula, the La Bocca Della Verita will push right back, forcing the teeth to close slightly the further you enter, pushing down on your shaft.
Perfect for the average sized man (5 -5.5″), it's made from very supple silicon that will more than comfortably stretch to accommodate larger men.
As reviewers purport, the La Bocca Della Verita or "mouth of truth", is one of the nearest pleasure tunnels you will find to a real-life blowjob.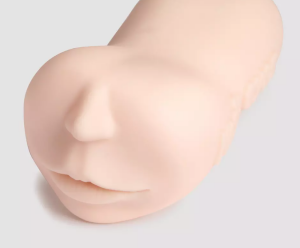 Pros

Fellatio toy that finally feels realistic
Max  pleasure when mouth, teeth & tongue slide over crown
Deeper you go, tighter the throat
Hard teeth great addition
Can be worn upside down
Soft gagging sound
Comes with lube
Tips for using La Bocca Della Verita
apply lipstick to create pseudo kiss marks

do not attempt to turn it around mid-masturbation

lube generously

remove teeth if too tight (they are removable)
$74.99 AT LOVEHONEY US   $44.98 AT AMAZON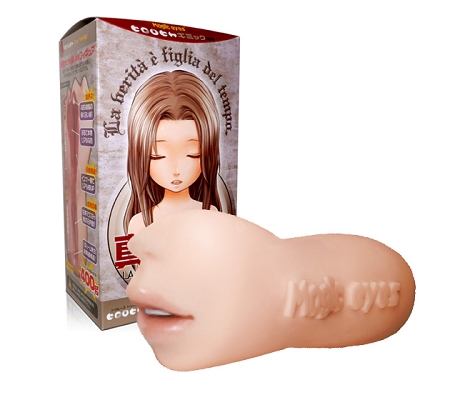 ---
3rd – Blue Ice Thrust Blowjob Stimulator
" Slurpiest "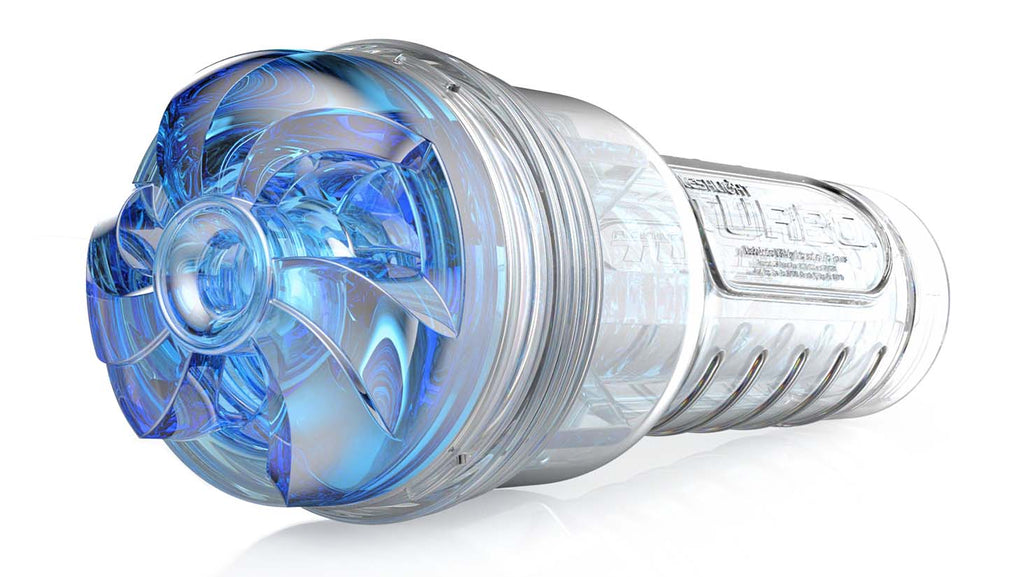 The Fleshlight turbo thrust blue ice blowjob stimulator – bit of a mouthful, is non-anatomical in design and begins with a tight opening resembling a pair of pursed lips blowing a kiss.

Note: You can loosen the end cap for less resistance, which allows for a more gentle introduction.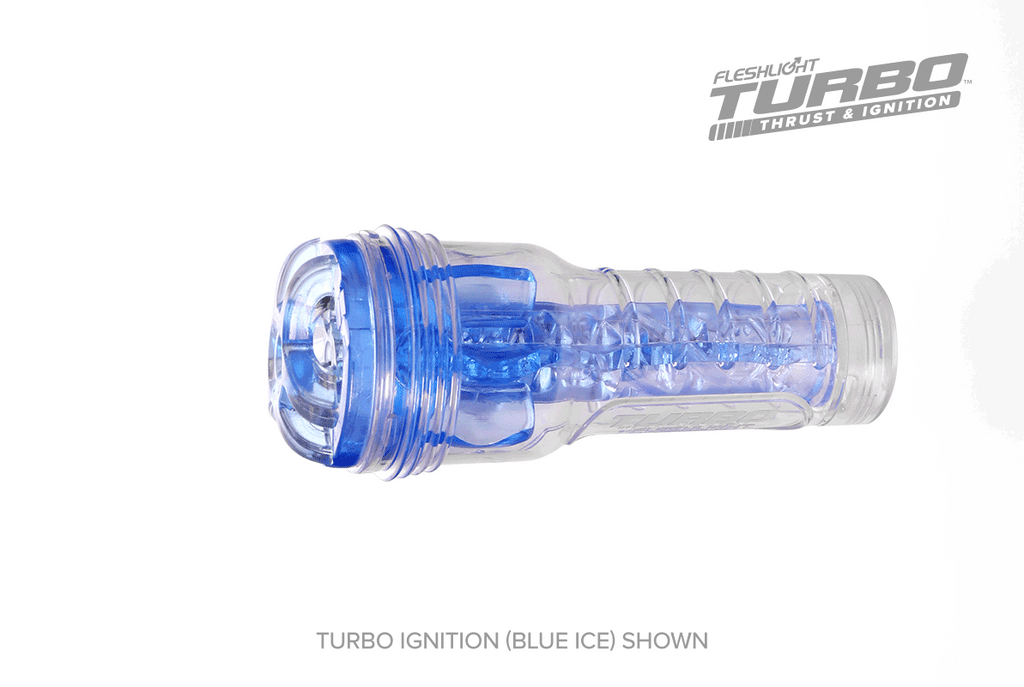 Once you enter your blowjob chamber, you are met with a secondary experience: a smooth tongue like texture and lightly layered with watery-lube, this delivers a slippery suction and sliding sensation, though pressuring and squeezing your column.
Finally, as befits an oral experience, your third encounter is a throat-like entrance, ribbed in 5 sections, designed to mimic the feel of the throat. It tightens while peeling pleasurably back on the frenulum the deeper you dive.
Measuring in at over 9 inches you'll be able to bury deep. You can insert your new blue blowjob toy into your sex doll or simply use it as it's designed, as one of the top sleeve designs for replicating blowjobs.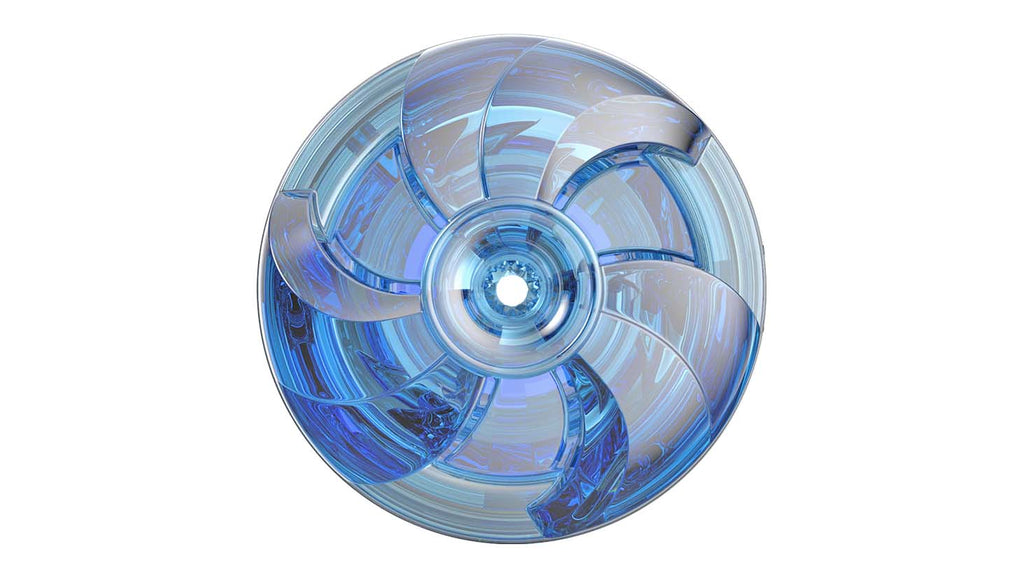 Pros

A very convincingly realistic fellatio
Will blow your head off (literally)
Most sensitive frenulum tantalizer
3 points of insertion
Mimics sucking pursed lips, soft tongue & gagging throat
$69.95 AT FLESHLIGHT US  $74.95 AT LOVEHONEY US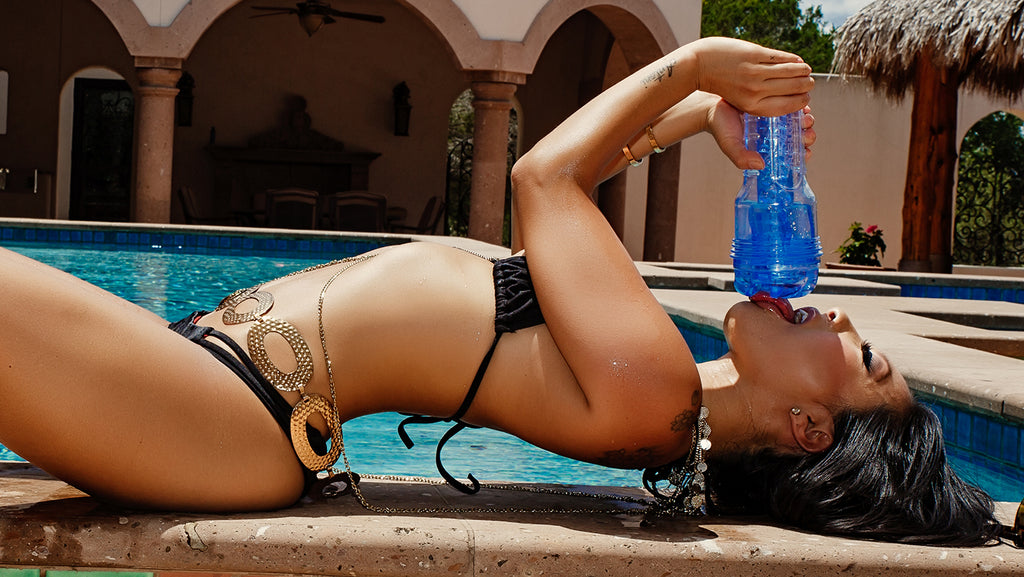 ---
4th – Turbo Ignition Blue Ice
" Tightest grip "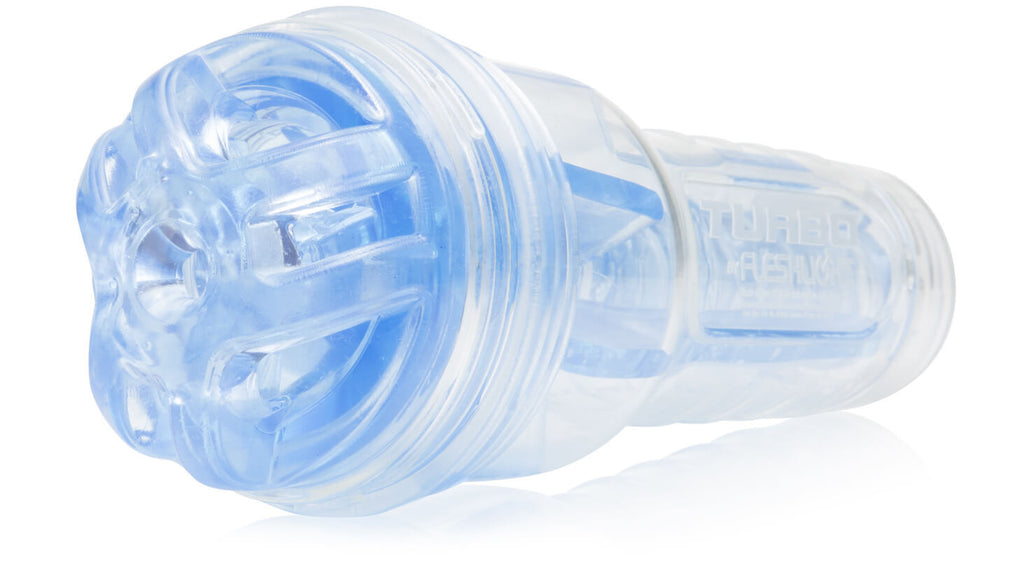 Unlike the all-ribbed blowjob sleeve of the Aviator, the Fleshlight Ignition features 7 departments, all fairly short but with specific stimulations.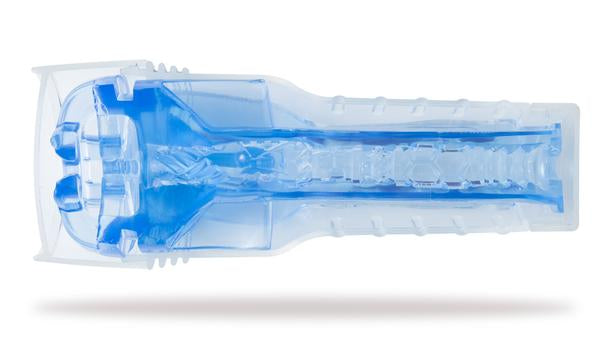 With the frenulum being the most sensitive part of the penis, each section is designed to titillate this part, with the front and final section providing most ecstasy.
On entry, your crown is lightly twisted, replicating the flicking effect of a tongue slowly working its way up your shaft.
More twisty and bobbly sections follow, but as you work your way through the chamber into final sensation, as expected, a gripping throat ordeal awaits!
The Ignition, while not as concentrated on providing tight rings of torment like the Blue Ice Thrust, it still features a ribbed affair, just one more slightly varied.
The Fleshlight Ignition comes in bronze, but there is a variation in the form of the Turbo Ignition in blue, which may be more up your alley.
A fantastic spirally, swivelling, oral-pleasure-inducing sex toy affair for men.
Pros

9.75″ insertion
Awesome on the frenulum
Spirals & swivels beautifully
Tightest of all models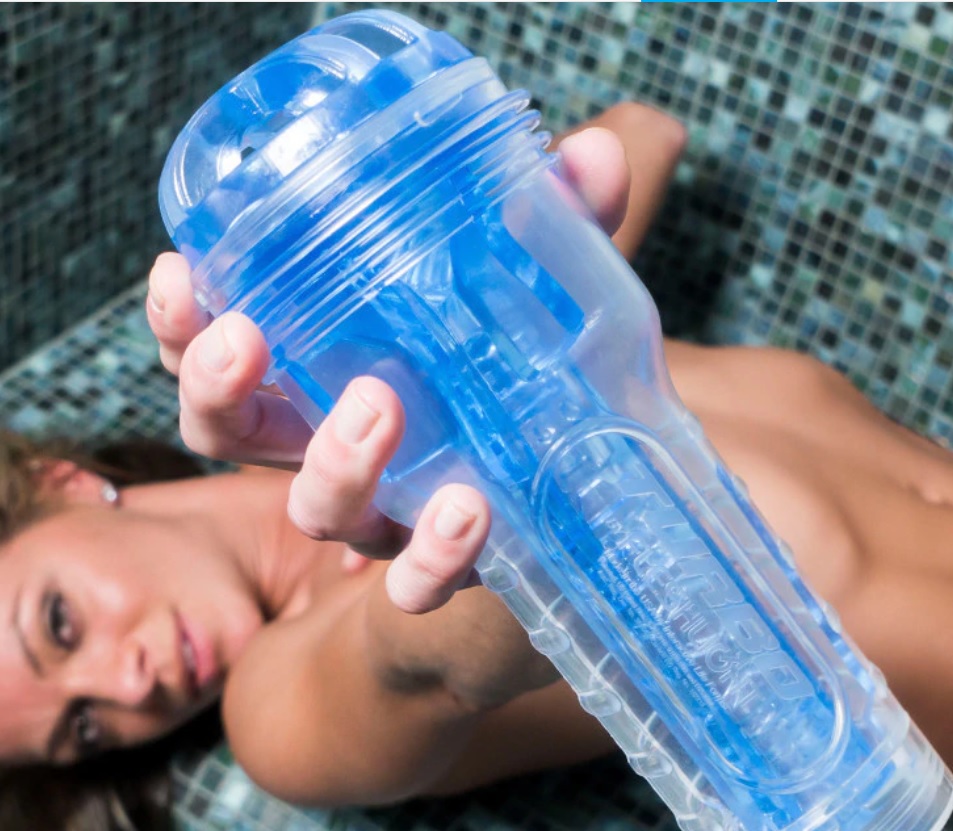 ---
5th – Fleshlight Aviator
" Best throat gagging texture "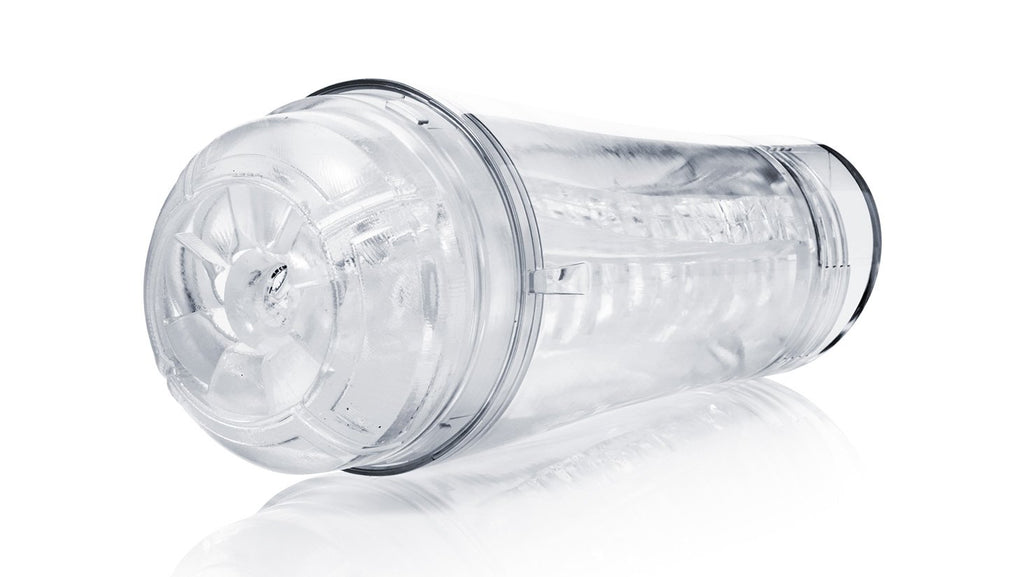 Another blowjob toy with an asexual exterior, the Fleshlight Aviator is slightly shorter than the Fleshlight Blue Ice, with insertion length roughly 6 and a bit inches, but is all throat!

Ribbed from start to finish, the Aviator is essentially one giant pharynx, with 17 gripping throat-type rings to slip and slide through at the speed of your choice.
Easy to clean and intense for beginners, the Fleshlight Aviator being slightly on the smaller side makes it an excellent travel buddy.
It's also a beautifully sleek transparent design.
Here you can see the Aviator sat on their new 3-speed Fleshlight Air drying port, you rinse it dries. It helps dry parts of one of the best blowjob toys, that are a pain to reach.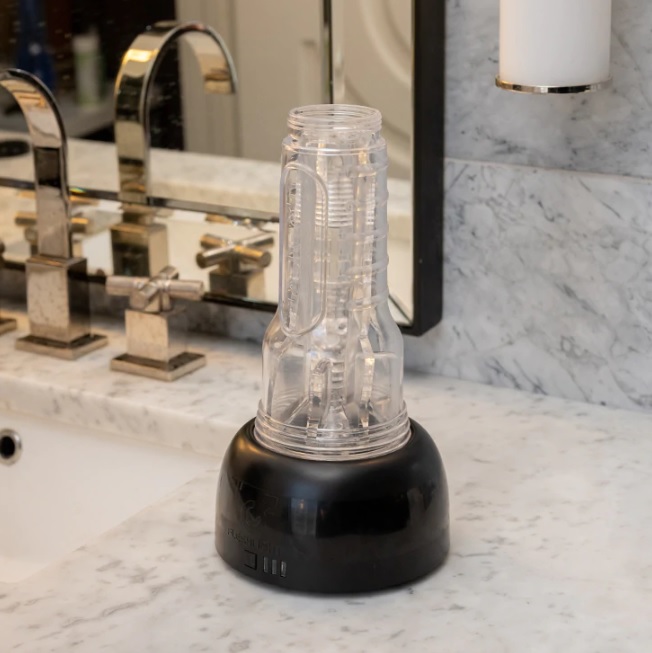 Pros

Smaller, lighter, easier to conceal
Transparent sleek design
One very long throat