Swallowing like a trooper, this Fleshlight Boost Blow review features one of the best BJ toys for manual or automatic shlurping, rendering a truly throaty experience, fully engorging you in eight and a half inches of sloppy delight.
In fact, it's almost as if the La Bocca – old Magic Eyes, has been custom fitted to a Fleshlight case with some savvy new upgrades.
Forming part of Fleshlights' new "Boost" trilogy, you've got the Bang (vagina), the Blast (the derriere) and the Blow.
The Blow comes in two medium coloured skin tones, light and dark, and combines an innovative suction control cap with some new "turbo tech" science that will make you feel like someone's actually gulping down your schlong.
Fleshlight Boost Blow review

New Suction Control Cap | 2 New Skin Tones | Dual Turbo Chamber
Measuring in at 8.5 inches of insertable pleasure (9.75″ total height), you certainly get the full penetration experience with the Boost Blow.
Specifically molded from oral features, the Blow is designed to mimic the sensation of slipping your manhood straight down someone's gullet.
How does the Fleshlight Boost Blow feel?
Take a look at the sleeve design below and you get a rough idea of the transition of sensations you'll experience.
You enter through the Blow's wanting mouth, passing over the tongue, through two (new) shrinking rubbery rings and into the trachea brushing against multiple angular knobs, discs and ridges, before finally burying your head deep within a throaty texture.
What separates the Blow from Fleshlights current best selling blowjob toy the Fleshlight Thrust, are the two new "floating rings" which the Blow boasts finally deliver a credible swallowing sensation.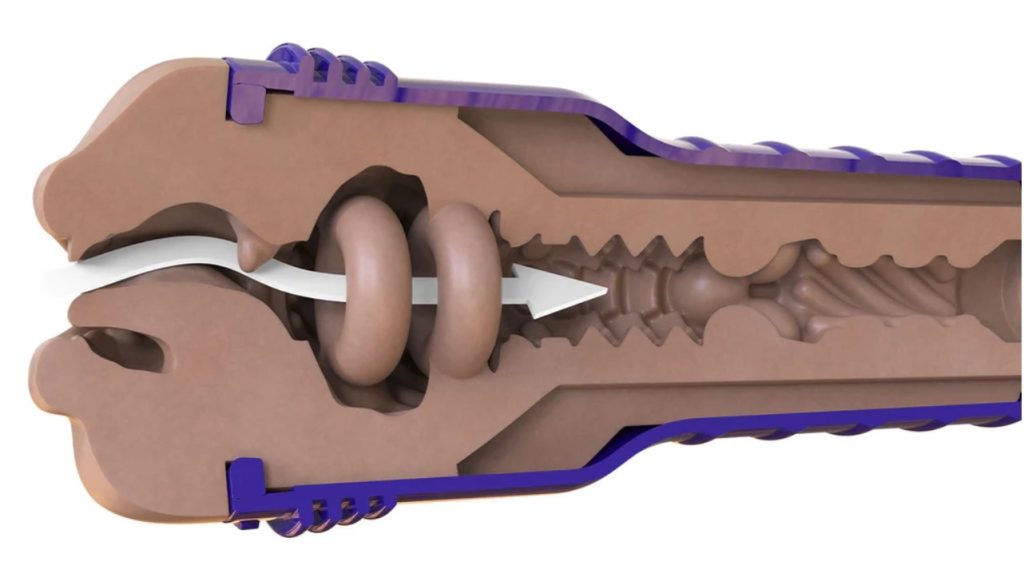 Additionally, for more intimacy, you are now in more aesthetic company with a pair of lips, not pursed but wanting, looking back at you with a row of top and bottom teeth and an uvula (that dangly bit on roof of mouth) to boot!
By the way, the teeth are not designed to scrape your rod every time you move in and out, as they are in fact quite soft.
And the uvula is more subtle like in life, just gently stroking your topside more on the downstroke.
The Fleshlight Blow is a hell of a ride, as reddit reviews already concur, with special attention paid to the two new "swallowing rings".
For a more lifelike Fleshlight experience, a little extra lube will serve these two rings well.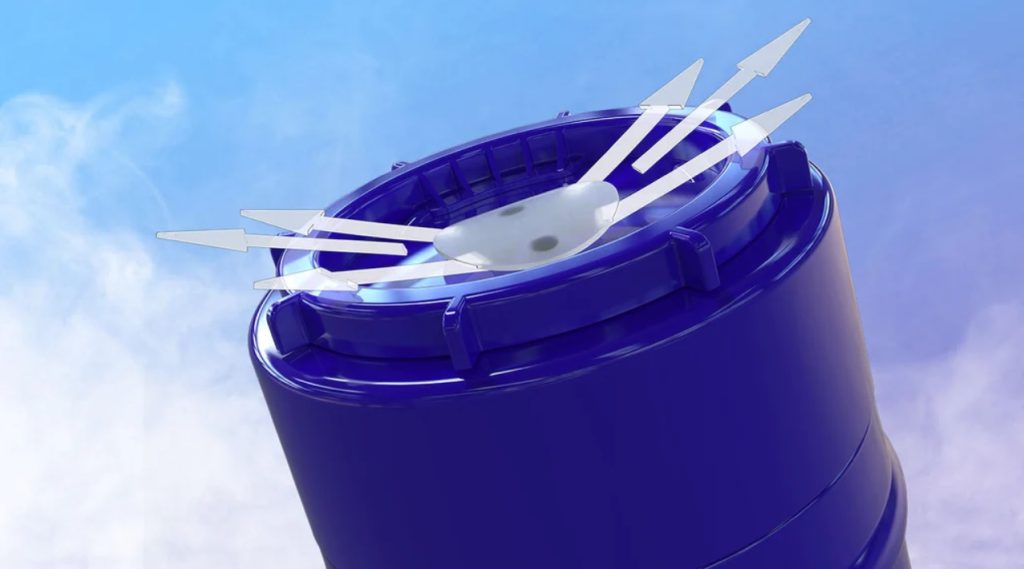 Here's a review of the 7 best Fleshlight lubes if you're unsure.
Just remember, no silicone lube on silicone material or saliva as it will degrade the superskin and no oils. A water based household lube should be fine.
And washing and drying your Fleshlight BJ toy also requires a little care.
The first Fleshlight toy of its kind to feature teeth, tongue and a uvula, the Blow is housed in a new metallic blue Boost case, with upgraded suction control and new popping and swallowing sensations, which means there is definitely some fun to be had with the Blow!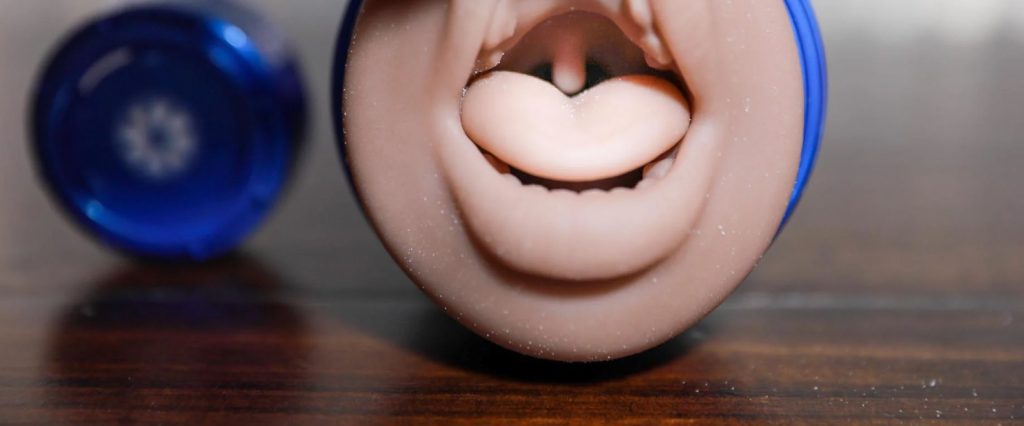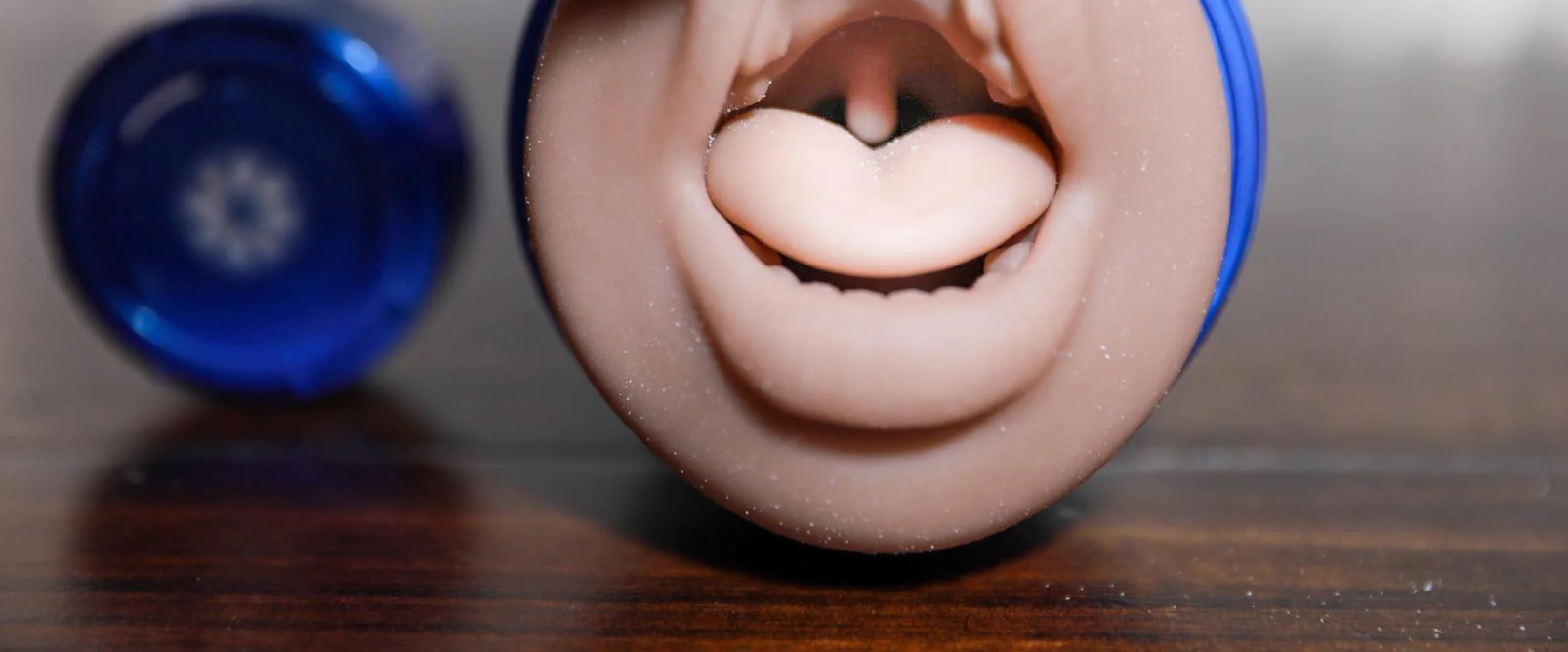 5 Tips for using Fleshlight Boost Blow
1. Generously lube the two floating rings.
2. Slightly rotate sleeve with each injection.
3. Shallow thrusts feel great against your frenulum.
4. Lips and tongue make it the perfect BJ toy for edging.
5. Fine tune the new suction cap by trapping just a tiny bit of air for a tighter session & a beaming erection.
Bottom line
Pro's


 Nice popping sensation
 Finally some swallowing action!
Teeth, tongue & uvula ramp up visuals
 Soft & detailed mouth
 NEW fine tuned manual suction control 
 Features similar fans favourite "bump" to Bad Dragon's popular Hazel
 Potential collectors item
Con's

 Not as intense a build-up as Destroya