Bullet vibrators are not as powerful as say a wand or wireless rabbit vibrator, but due to their shape, they're typically effective, discreet and cheap – so how to use a bullet vibrator for the first time?
Bullet vibrators come mostly in the form of a sphere while some are more egg shaped, and their elongated ergonomics means they are brilliantly efficient at pleasuring a women – plus different types of guys (see further below).
Some have a hard fine tip for pinpointed pleasure, while others are softer, wider, flatter, more flexible for applying larger surface area pressure.
Designed to stimulate a women's bodies external nerve endings, bullet vibrators can be used around the labia, perineum, nipples or clitoris.
So lets cut to the chase and unearth what exactly is the best way to deploy one of these single or dual bullet bad boys, on both a woman and a trans and cis man.
What is a bullet vibrator (briefly)?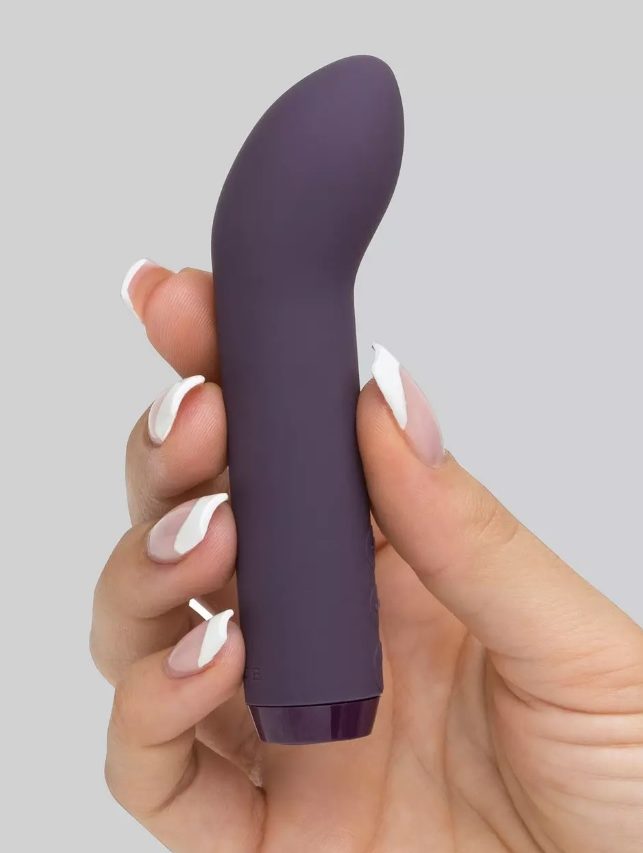 In a nutshell, a bullet or a love egg vibrator depending on its shape targets the stimulation of a ladies internal or external erogenous zones.
They contain a microchipped component, that delivers varied patterns and irregularities in vibration mode that can be controlled either wirelessly though an app or through buttons on the device itself.
Bullet vibrators are mostly rechargeable but some run from battery packs or the mains.
How to use a bullet vibrator on a woman?
Target area: nipples, perineum, labia & clitoris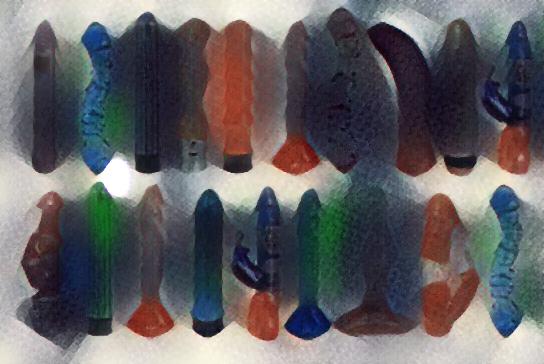 Step 1: Test out on a safe spot
Start at your bullet's lowest setting.
Don't aim straight for your pleasure spot, start on a tender part of your body like the inside of your arm to gauge its strength.
Try applying pressure to the tip or the flatter side of the bullet on your leg to see how you fare.
Trace the bullet up and down your skin while testing out its different vibrating patterns and speeds.
Step 2: Lube up
As with  affordable Fleshlights for guys, bullet vibrators too need a little TLC before diving into the action.
If it's a silicone vibrator, remember to always use a water based lube, should you have one lying round the house.
Like a good Fleshlight lube it will keep you moister for longer from the outset, and you will reap the hidden sensations only a wet bullet vibrator can perform.
Remember, no spit, silicone lube or oils on silicone sex toys as they will damage the skin.
Also, if you are using a condom, then oils can cause them to split.
Step 3: Place on pleasure spot
Begin with your nipples.
Both nipple and bullet amply lubed, rotate the toy around your areola – the shady patch around the nipple.
Mildly aroused, now lower the bullet onto your labia pressing firmly for a prolonged period if you require a route 1 orgasm, or taper off by gently tapping the clit then returning to your nipples and then so on and so forth.
In a mans world, drawing yourself into an orgasm and then releasing that tension is what's known as edging.
This can help strengthen a woman and man's orgasm in the long run as you learn to build up your climaxes.
Sexual expert advice on bullet vibrators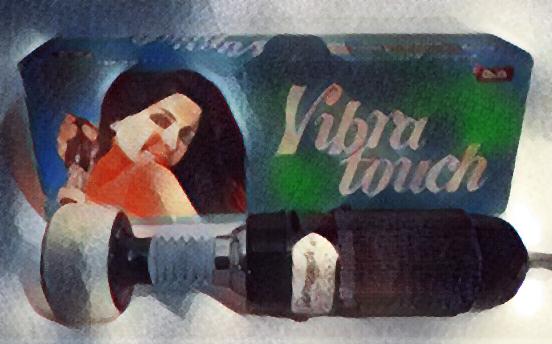 When womanandhome spoke with a team of sexual experts, they factored in shape, speed, vibrating patterns, material and solo verses couple's experiences.
Here's what to take into consideration from their findings.
1. Material
A soft, silicone bullet will feel different to a hard plastic or metal one. It will be more malleable for one.
2. Shape
A smooth, soft egg or long flat USB shaped bullet vibrator will cause different sensations to a pointed metal bullet vibrator.
3. Vibration levels
Some women choose slower, grumblier sensation patterns, while others prefer faster, higher pitched oscillations with fewer gaps in between vibration patterns.
Heavier, faster vibrations may require a little extra lube.
4. Speed
Bullets vibrators come in a variety of speeds and functions so you can tailor the movements to fit your thrills.
Remember, most entry-level love eggs and bullet vibrators have an on/off switch with just one speed option, but normally bullets over 20 bucks will have more perks.
5. Solo or couples play
One key advantage to a bullet vibrator is it's size.
Not only can you take it with you practically anywhere, but it only requires only a finger or two to position.
The other hand is free which means there's room for one more.
However, for solo sessions, you could reach for a rabbit vibrator or prostate massager or a suction cup dildo.
For doubles, having your partner slip on a a strap on couldn't hurt.
Or there's always sex games and some unique adult toys for him as well.
Best way to use a bullet vibrator – 5 Tips
1. Gliding a lubed bullet around your vulva is the bees.
2. Generally, only use your bullet externally, unless it's compatible with say a dildo where it can slot in the side – always check instructions.
3. Don't insert the bullet inside you on its own, unless that's its dual mission. Rabbit vibrators are better and safer for exploring within.
4. Cleaning is mandatory, so always run some lukewarm water over your bullet using a soft non-scratch cloth and some gentle cleansing soap.
5. Use a waterproof bullet vibrator for some bath time fun.
How to use a bullet vibrator vid
This vid is age restricted and can only be viewed on youtube; quick synopsis: run a bullet vibrator up and down your clit.
How to use a bullet vibrator on a guy?
Target area: perineum, scrotum, shaft & frenulum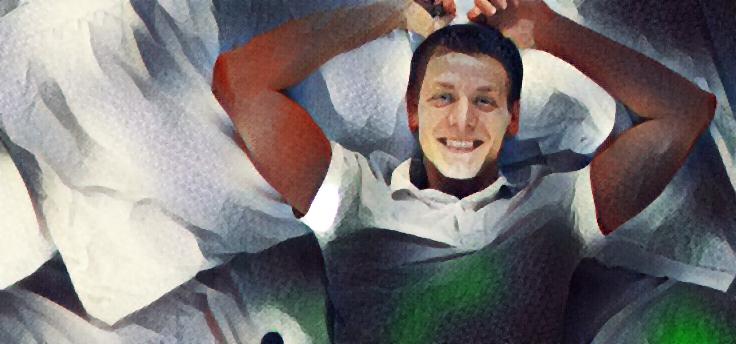 Bullet vibrators are quite a versatile sex toy for men and can be used in a number of different ways.
1. Try popping it inside one of those flexible cock rings.
2. Use them as a small butt plug or plugs to elevate your backdoor pleasure.
3. Run a lubed bullet along the perineum and over your balls, before heading up the underside of the beam and stopping at the frenulum. A sure-fire way to get a guy aroused.
How do FTM guys use bullet vibrators?
Target area: new growth, inguinal canals, perineum, anus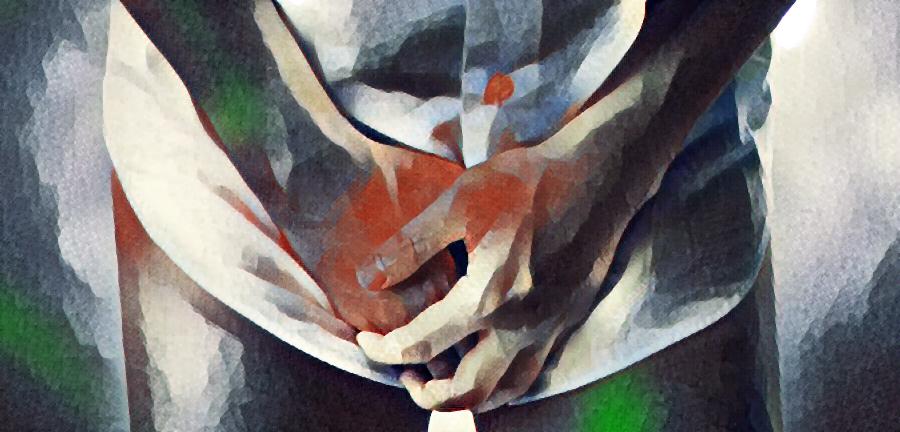 Depending on how much growth one has, either one of these FTM sex toys can deliver or keep reading.
1. Bullets can be used with clothing in between if touching yourself causes dysphoria
2. Bullets don't require an erect state so guys may find them useful if they're on estrogen.
3. Bullets are small so they can be used for muffing – where you penetrate the inguinal canals
4.  The Dame Zee bullet vibrator from Sockdrawheroes has the kind of specifications an FTM guy might need.
One that lasts over an hour on battery, has different speeds, is water resistant and soft.
5. Bullets can double as a penis vibrator.
Men use these if they're flaccid due to estrogen medication or for post-phalloplasty individuals who've decided not to have an erectile device implanted.
6. Bullets with flat areas that fit snug against testosterone growth are popular with FTM guys.
7. Long, flat bullet vibrators, make it it easier to get around during muffing.
8. The Hot Octopuss Pulse III Solo from Lovehoney is specifically designed so the wearer doesn't need an erection to achieve a climax, and for post-phalloplasty guys, this alternative bullet vibrator may fit the bill perfectly.