Are you seeking some genuine Solace in your life?
Lovense's new aptly named automatic thrusting masturbator, is an interactive app driven stroker, that like the Keon, uses inhouse software to record explicit movements on screen, so you can feel what you see, pound per pound in real-time.
Similar to Feelme AI, Vibemate will pair with most 2D adult sites, so when you visit places like Pornhub, just click that yellow interactive button that's ubiquitous across porn sites, and the Solace will lock-on.
It will also sync with the latest VR porn clubs, live freemium & premium webcam platforms, and even your own personal 2D erotica collection.
You can even let it keep inbeat with the music you have on. Don't stop by the band Brazilian girls comes to mind.
Two hundred and eighty strokes a minute (4.6 a sec), two sleeves – one androgynous or one vaginal, unlimited patterns, a desk mount (very handy) and 12.5 hours playtime which is a paradigm shift in battery life compared to the mainstream auto-BJ machines, the Solace for sure performs well.
But how well does the Lovense Solace really measure up to its rivals?
NEW Lovense Solace Hands-free Auto-Masturbator
Best for: Head & frenulum thrusting with mind blowing battery life
Insertion length: 6″
Girth: 4-7″
Max stroke length: 2.75″
Max strokes per min: 280 (4.6/sec)
Battery life: 12.5 hours
Recharge time: 2 hours
Use while charging: No
Waterproof: No
Sleeve: ABS/Silicone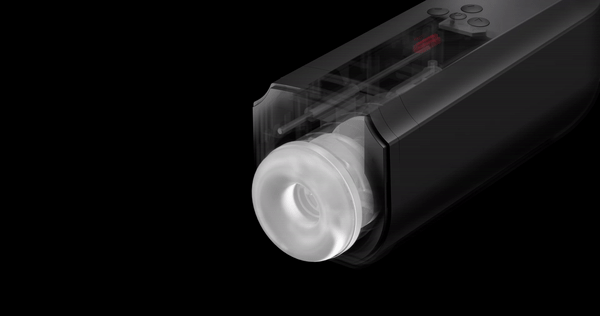 Released November 2023, the Solace excels in my humble opinion on most fronts but it also falls short on just a couple.
In short, the Solace's best features are its speed, battery life and the hands-free mount that comes with it, and its main shortfalls are its thrust-length and its inability to strap in your personal stroker – if that's what you had planned.
Solace's speed
At 280 strokes a minutes that puts this male machine thruster in the same league as the Universal Launch which doesn't come with a Fleshlight or sleeve, but not as fast as The Handy, which does.
However, it's faster than the Keon by an extra 40 strokes a minutes and is cheaper than all three right now at $179 (as of 14/11/2023).
Using the Solace hands-free
Lovense have clearly been watching what guys want or more importantly – need, when it comes to stroking the schlong in a machine, and a mount is key.
The ability to lean back, lay your palms behind your head and not have to worry about holding the machine during your hour of solace, is right at the top of the list with a lot of guys.
Building a Fleshlight mount is one option when it comes to manual strokers, but for machines, not having to build one is a must.
Or better still, including one as a free accessory.
The Lovense desk mount which comes at no extra cost will allow you to sit at your desk, recline on the sofa or lie back on your bed.
You'll need to be able to clamp it onto the edge of a table, a shelf or some other hard fixed object.
The Solace will rotate 180 degrees once clamped down, so there's decent room to adjust your scope.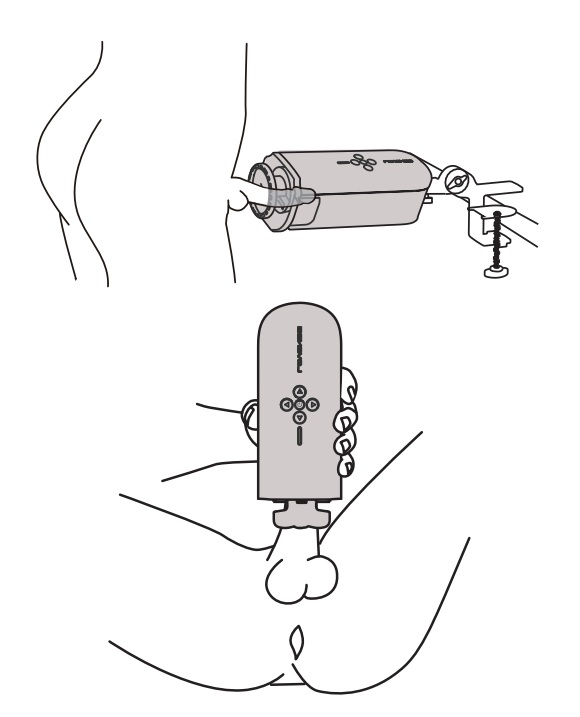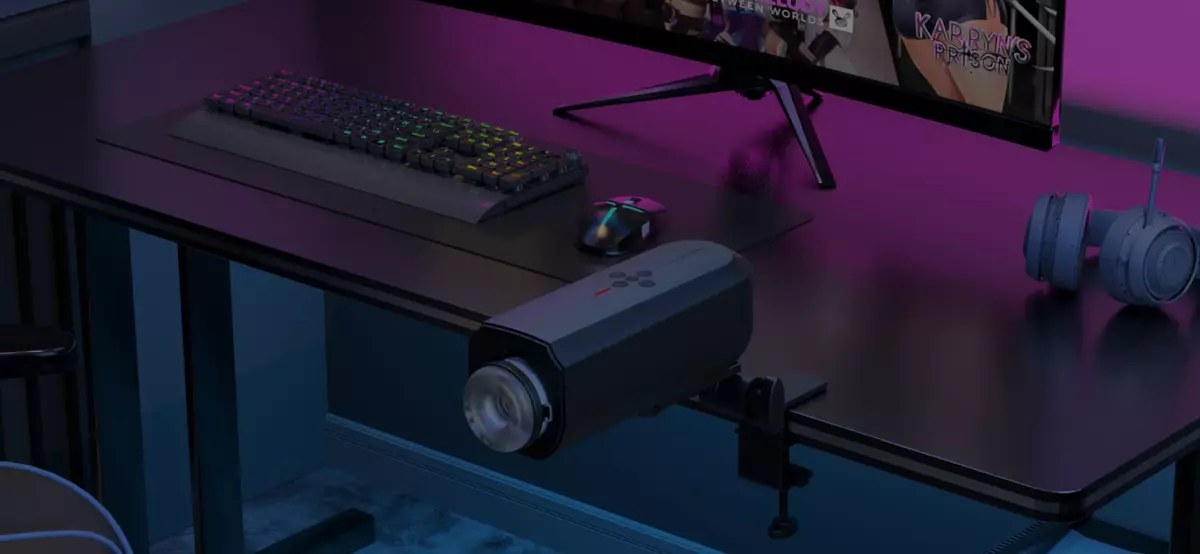 Solace's stroke depth
Unlike The Handy which doesn't restrict stroke length distance, with the Solace you can stroke 2.75″ of your shaft within a 6″ sleeve, over your chosen area, as positioned through the app or the device.
The sleeves are said to stretch to "any size", so if you're over this length then the sleeve will still engorge all of you, to a point.
Not too shabby, this is on par with how the UL and the Keon perform on stroke length.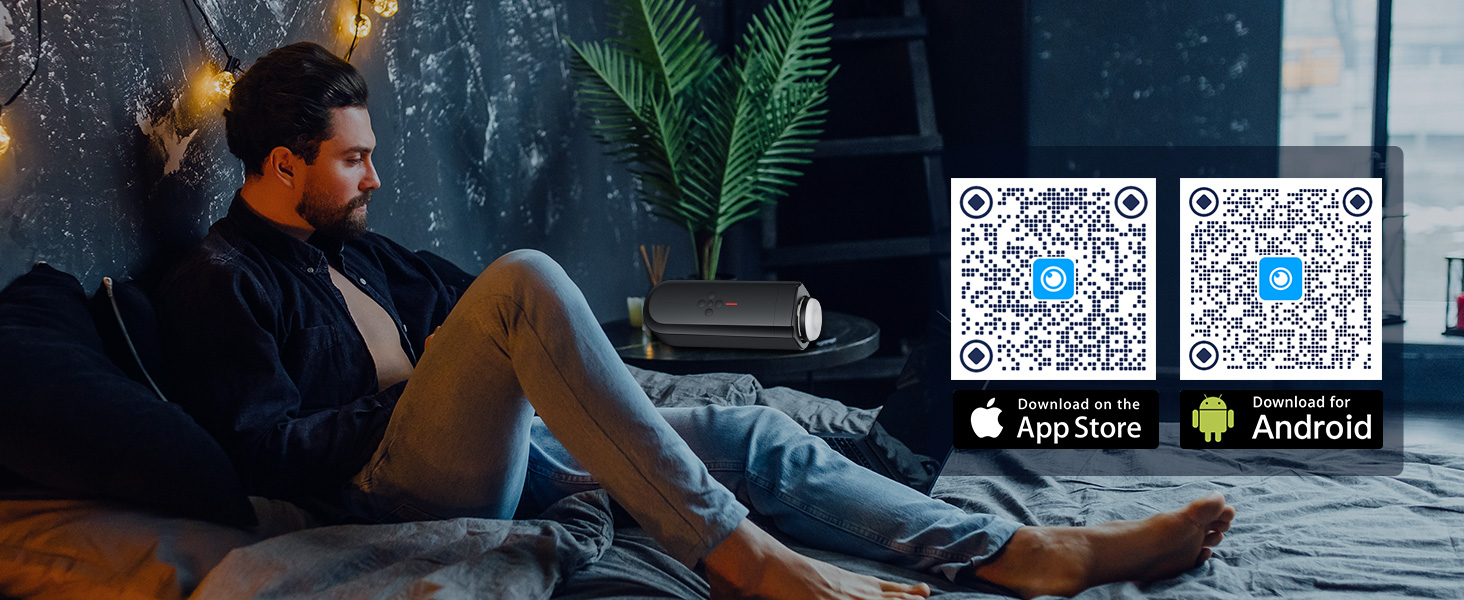 Solace battery life
It seems beyond comprehension that the Solace will run for half a day on a full battery, and takes only 2 hours to charge, but that's what they state.
This far exceeds any of its adversaries, so the Solace wins hands-down here.
You mustn't use the Solace while charging however. Once fully charged, the solid red light will switch off.
Lubing the Solace
The translucent sleeve which slots inside the 11.6 inch Solace machine – yeah it's pretty tall and weighs in just under 1kg, is made of ABS material which is both non-toxic and body safe.
Lovense advise against using silicone lubes and oils which would be pertinent if the sleeve was made of silicone but the transparent one isn't, it's made of ABS, so it's a bit tougher, more rigid and can withstand non water based lubes.
To cut costs, why not cook up your own water based lube (to be on the safe side) or oil based lube at home for your ABS sleeve.
Sleeve design & feel
On look and feel, entering into the glassy Solace sleeve isn't dissimilar to a derriere in appearance, however once inside, its pleasure chamber is definitely unlike a butt tunnel.
The lining of the Solace sleeve is more akin to a throaty ribbed oesophagus, lined with pleasure bobbles running north, south, east and west, down the chamber.
For a more womanly feel, you can opt for the Lovense lady pink sleeve, that is much closer in design to some of the best Fleshlight textures.
It's a tighter, softer and more realistic love tunnel made of silicone which costs an extra 20 bucks, so only water based lubes, like a DIY one or a Fleshlight lube will suffice. Lovense sell their own lubricants too.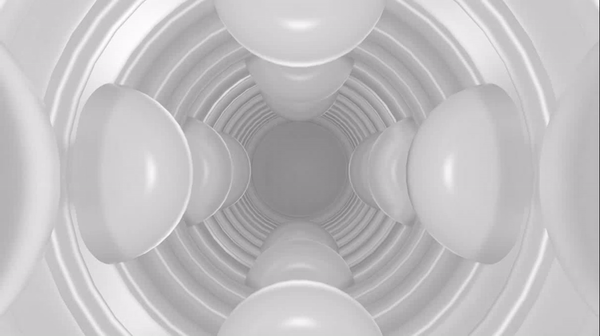 How to clean the Lovense Solace
Cleaning the Lovense Solace is straightforward enough.
Just remove the love chamber case from the device, open it and you can take the sleeve out.
You can wash the sleeve and its holder with some soap under lukewarm water, but the machine itself is only IPX4 waterproof, which essentially means it's just splash proof.
So you can't jump in the bath with it.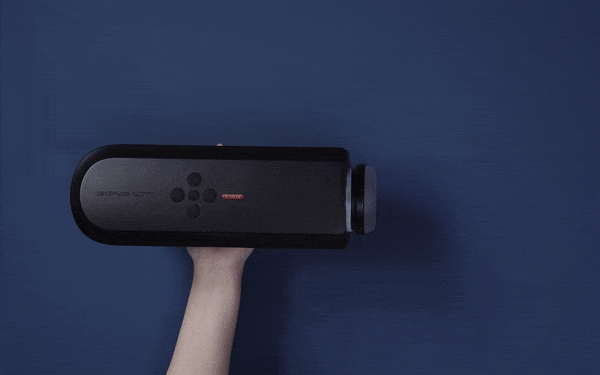 Solace settings – how to program?
To start thrusting, hold the power button down for 3 seconds.
Once ignited, using the arrow keys on top of the machine, placed above, below, left and right of the on/off switch,  you can then select the type of patterns, their placement, distance and stroke speed.
If you have your smart phone to hand then these setting can be programmed on the app.
See the image below, they're fairly self-explanatory.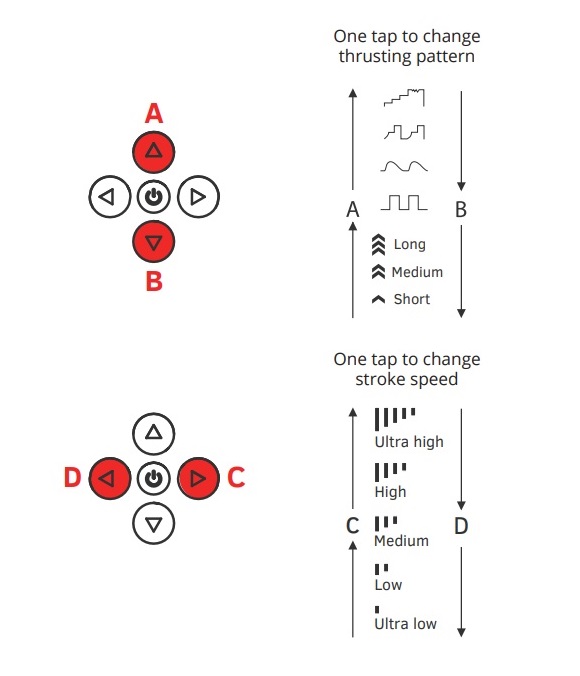 Pairing the Solace
Pairing with the best VR porn games, webcams, sex toys, your own private video stash, is a doddle with the Solace.
Live interactive interactions should be fairly accurate given Lovense's history in the world of interactive sex toys, for both near by and afar affections.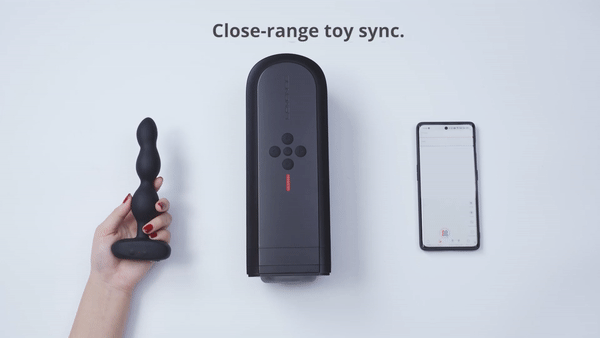 Travel friendly
Getting 12.5 hours playtime from this auto-stroker makes the Lovense Solace the perfect wing man to take on your travels.
Sure, at almost 12 inches tall, you're not going to slip it in your pocket unless you're wearing combat trousers, but it does come with its own bag or you can smuggle the Solace away in your overnight luggage.
Prepare for an all-nighter!